When Is The Best Time To Visit Tulum, Mexico?
Tulum has recently become one of the most popular destinations in Mexico for tourists, backpackers, and digital nomads alike. Whether you're planning a backpacking trip through Mexico or looking to spend a few months in Tulum, you'll want to know when the best time to visit Tulum is.
This beautiful beach town in Mexico has a lot to offer. From its pristine beaches to its historic Mayan ruins to its buzzing nightlife, there's no surprise that Tulum is now a much-loved travel destination.
Read on to learn the best time to go to Tulum in terms of weather, hotel prices, crowds, and more. We'll also cover what Tulum has to offer each month of the year, so you'll know exactly when to visit this trendy Mexican hotspot.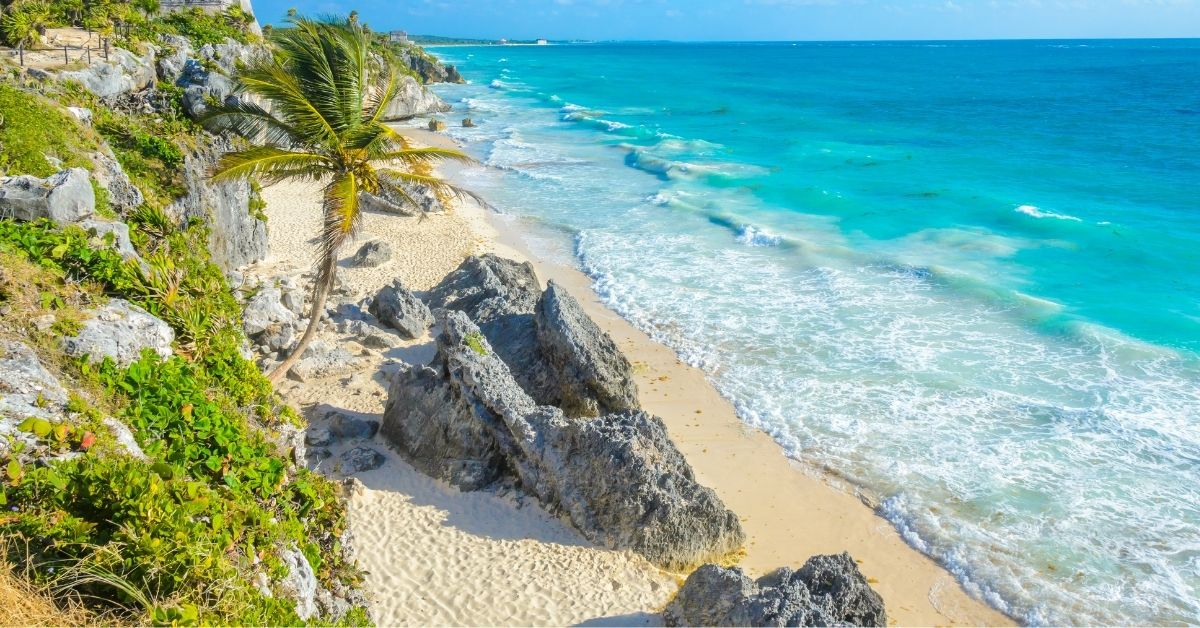 When Is The Best Time To Travel To Tulum?
Tulum enjoys tropical, warm weather all year-round and plenty of sunshine. However, some months can feel uncomfortably hot for many.
For pleasant weather and fewer crowds, November to December is the best time to visit Tulum. As the shoulder season is between low and high season, these months are warm but not too hot.
Moreover, as the hurricane season has just finished, there is a welcoming breeze still in the air. There isn't much rain during this period, and compared to the high season, the hotel prices are slightly more reasonable.
Therefore, if you want to enjoy quiet beach days without spending a fortune, November to Mid December is the best time to travel to Tulum.
Alternatively, March and April, the shoulder season between high and low season, can also be the best time to visit Tulum.
The crowds (along with the inflated prices) start to die down, and the weather is still good. However, be sure to avoid Spring Break and Easter, which are usually hectic periods in Tulum.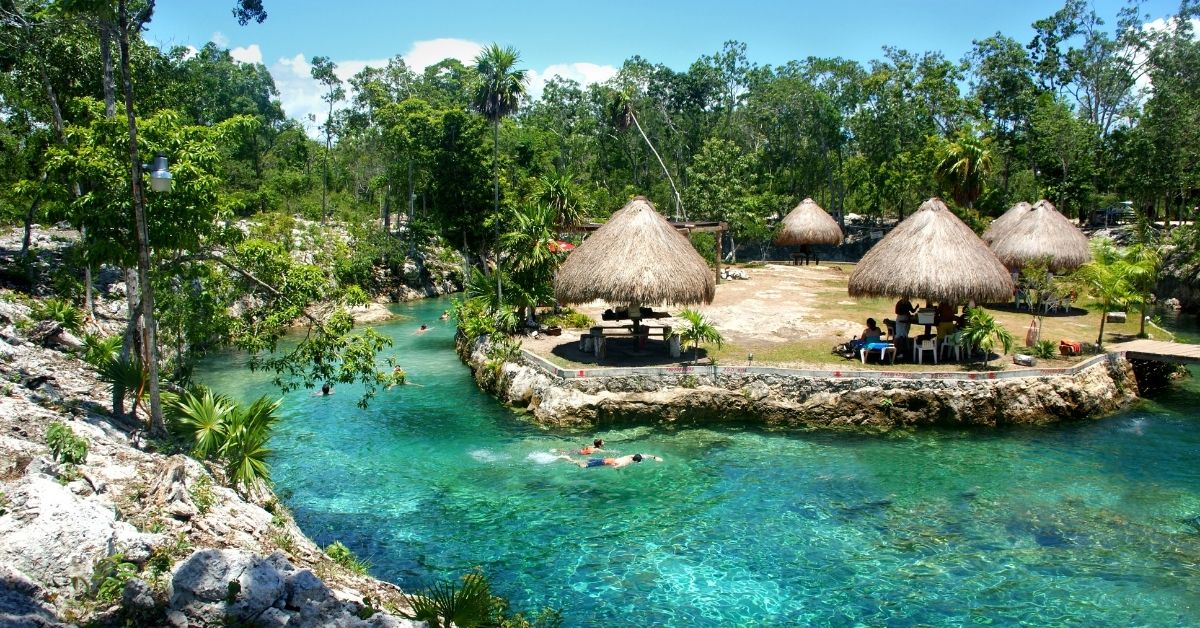 When Is The High Season In Tulum?
Like most tourist destinations, Tulum gets busier during some parts of the year compared to others. The high season in Tulum is from the end of December to the beginning of March.
During this time, the weather is at its best, despite it technically being winter. Winter in the tropics is nothing like winter in the Northern Hemisphere.
The temperature in Tulum rarely falls below 60°F, even in January, which is the coldest month. January to March is when Tulum sees a significant increase in visitors from the United States and Canada, coming to escape the winter there.
Tulum is not only busier and more crowded in high season, but it's also more expensive. If you choose to visit Tulum during these months, expect high prices in the hotels and restaurants.
Despite the high prices, those who don't mind crowds may enjoy visiting in the high season as the atmosphere is fun and lively. If you're looking to party and have a good time, you'll surely enjoy Tulum during this part of the year.
Just make sure you book your accommodation and any tours you want to do well in advance to avoid disappointment.
When Is The Low Season In Tulum?
Tulum's low season is from May to October. During these summer months, the weather is hot, muggy, and at times rainy. May is the hottest month, which is uncomfortable for many, and hurricanes are most likely in October.
Although there is a lot more rain, it's usually short showers that pass quickly. If you visit during the low season, you'll still get plenty of sunshine, though it may be too hot to sunbathe.
Despite the erratic weather, the low season does have its perks. It's much quieter, and the vibe is more relaxed. Prices are also significantly cheaper, and you could grab some great deals visiting during this time.
Summer is also the best time to see whale sharks and sea turtles here. You can take tours to see the whale sharks from June through August, and you can spot baby sea turtles hatch on the beach from July onwards.
Even so, be warned that in low season sargassum arrives. Sargassum is a very smelly type of seaweed that fills the ocean and washes onto the shore, making the beaches smell bad and the sea unpleasant to swim in.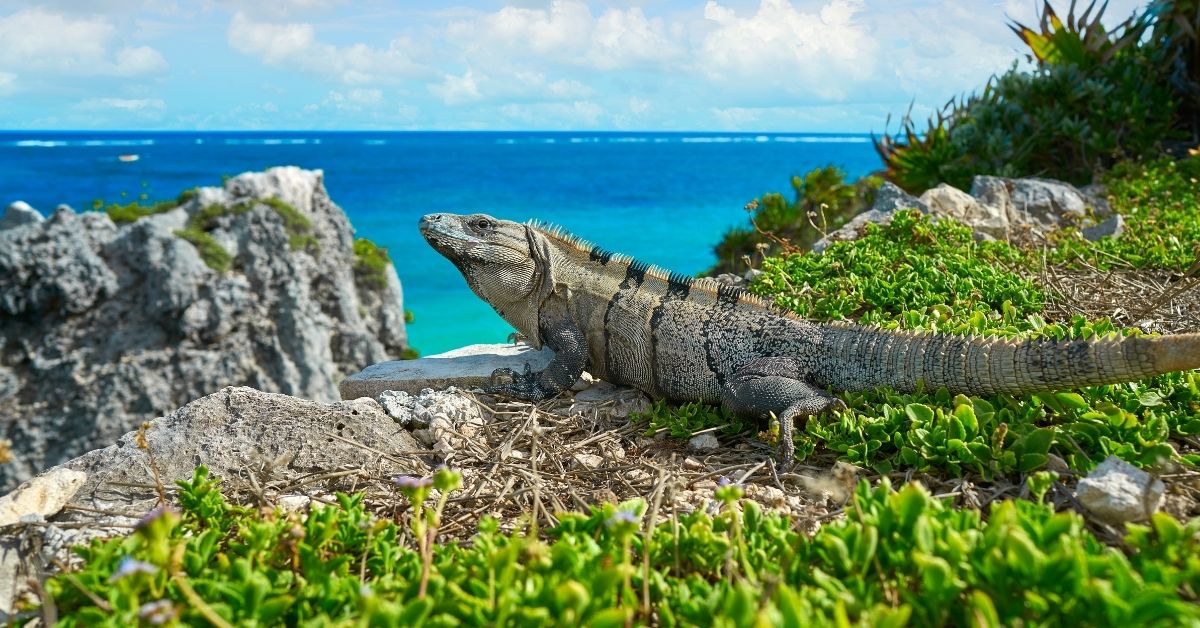 Tulum Month-By-Month Guide
Do you want a more thorough guide of what to expect in Tulum throughout the year? Here is a month-by-month breakdown of what Tulum is like during each month and what festivals and events you'll find going on.
January
January is the height of the high season so expect large crowds and crazy prices! The town gets extremely lively and is never short on parties.
There are many celebrations, including New Years Day and El Día de Los Reyes (Kings' Day) and some great music festivals such as Zamna, Sound Tulum, and Arena Festival International. In terms of weather, expect pleasant temperatures between 62 and 82°F and lots of sunshine.
February
February in Tulum is pretty similar to January in terms of crowds and weather, and you'll enjoy endless sunshine and clear skies. The big event of February is Carnaval, a Catholic festival that happens a week before Ash Wednesday.
During Carnaval, the streets fill with parades, music performances, dancing, fireworks, and lots of colors!
March
March in Tulum is all about Spring Break celebrations, so as you would expect, Tulum gets crowded during this time. In March, Tulum also hosts the Alborada Maya religious festival, which celebrates Maya and Catholic traditions.
---
Want to connect with fellow long-term travelers? Join our exclusive Facebook group and take part in the conversation.
---
PSSST. Your travel medical insurance can now cover COVID-19! If you grab SafetyWing's Nomad Insurance, it'll be covered just like other illnesses. I've been using it since 2019 and I can assure you it's the perfect solution for nomads like you and me.
The weather is still gorgeous, and the temperatures rise slightly, making it ideal beach weather.
April
April is when you notice the crowds dying down, and the atmosphere changes from party to chill. After a busy high season, April is pretty quiet in terms of events.
The only exceptions being for Easter and the Semana Santa holiday, where many Mexicans head to Tulum for some beach time. Accommodation prices start to reduce as the temperatures creep up to highs of 90°F.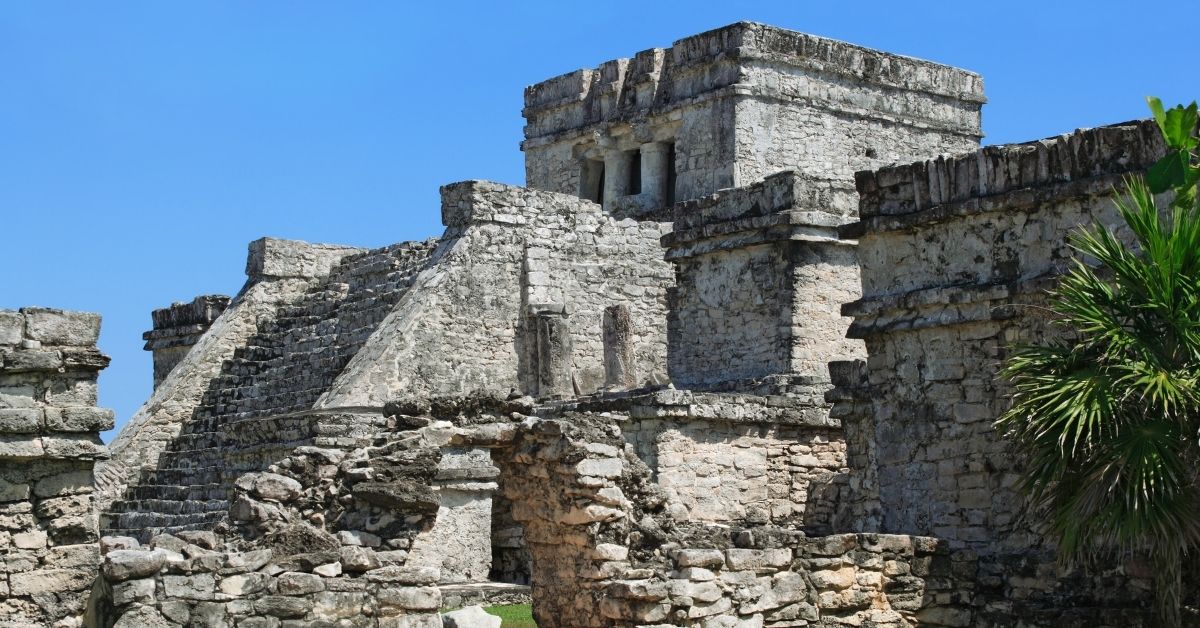 May
May is when the low season begins, and the weather shifts with some short rain showers arriving. The ocean is now lovely and warm, though, making it a good time for snorkeling and diving.
In May, Mexicans celebrate the Festival de Cultura del Caribe, which honors Mexican, Mayan, and Caribbean culture through music, dance, visual arts, and more.
June
In June, you will indeed feel the heat, with temperatures averaging 70 to 90°F. June brings a lot of rain too, but you'll probably welcome the frequent breaks from the intense sun.
June isn't great for events, but you can find some fantastic deals on hotels this month and see the whale sharks arrive.
July
July features a similar climate to June and can get very humid, so it is ideal for water activities. You won't see many tourists in Tulum in July, but you might see baby sea turtles hatching on the beach!
There are no big parties or music festivals. Still, you might see the celebrations of Cruz Parlante, which is an intriguing ceremony of Catholic and pagan cultures.
August
August is the hottest month of the year in Tulum and a time when most tourists stay away. Other than water activities, not much happens here in August, but if you get bored, head to Playa del Carmen for ZoukMX.
This music and dance festival spans over ten days and takes place at various beaches and jungle spots.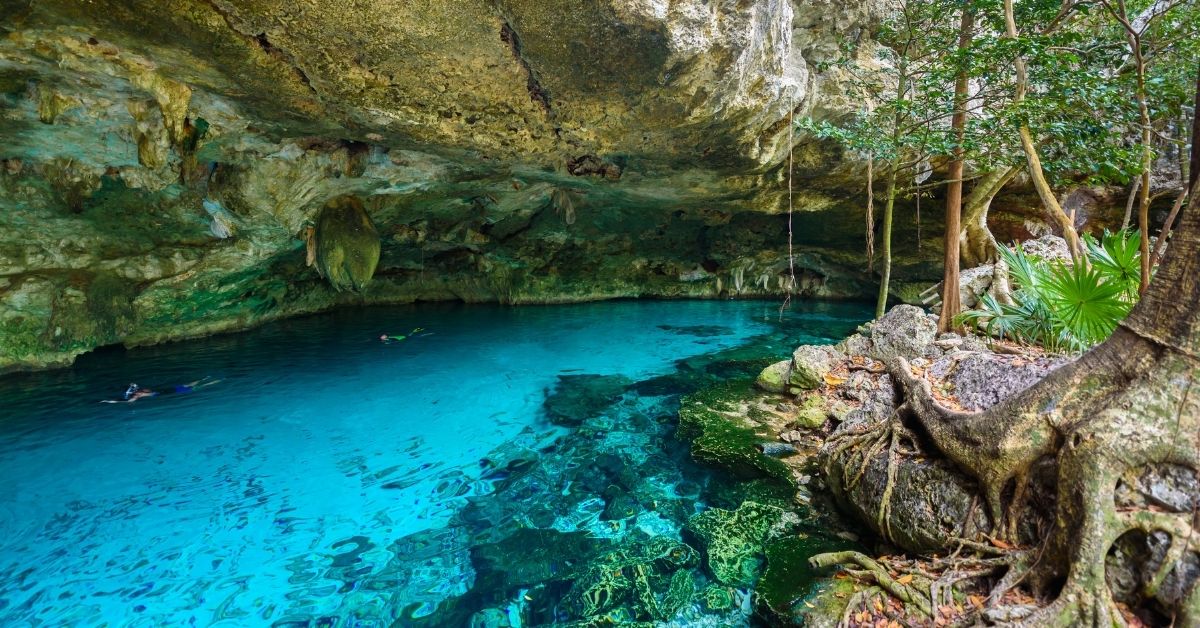 September
September stays hot, but there's less sunshine and lots of rain. If you visit Tulum in September, try to plan your trip around the 15th, which is Mexico's Independence Day. This fun celebration features lots of music, dancing, and yummy local food.
October
October is hurricane season and a very wet month, so it is not the best time to travel to Tulum. Even so, if you are determined to visit in October, you will enjoy the Turtle Festival as the last of the baby turtles hatch and return to the sea.
Plus, there are usually some Halloween celebrations happening, and you could likely snap up a great deal at a flashy hotel.
November
Things start to improve in November as the hurricanes and rain ease off. The temperatures drop to a more comfortable 65 to 85°F. It's also still crowd-free, so it is the best month to travel to Tulum for a chilled vacation.
Some awesome events happen in November, such as Tulum Food, Spirits, and Wine Festival, Riviera Maya Jazz Festival, and Art With Me art and music festival. There is also Day of the Dead, a catholic holiday when Mexicans remember deceased loved ones.
December
Early December is the best time to visit Tulum for many as the weather is beautiful, and it's just before the crowds return.
So much happens this month, including the famous Mexican holiday, Día de la Virgen de Guadalupe, and nearby music events, such as Dos Equis Winter Beach. And, of course, there's also plenty of Christmas celebrations.
Final Thoughts
So there you have it, a complete breakdown of what Tulum is like during every month of the year. Tulum's vibe and weather change pretty drastically throughout the year. That's why it's vital to know exactly what to expect before you book.