What to Do in the Berkshires
If you need some nature, culture, and adventure in your life, I know the perfect place for you! The Berkshires is a gorgeous destination filled with outdoor adventure, scenic views, vibrant culture, and charming towns.
Hotels.com asked me to share tips to make the most of your trip to the Berkshires.
The Berkshires have something for everyone – beautiful hikes, museums, and performances and an abundance of culture – it's an incredible destination.
About The Berkshires
The Berkshires is the term used for the most western part of Massachusetts. This lovely place is made up of towns and nature.
The Berkshires is a great destination all year long, as there is always something to do, no matter the season. You can expect to find comfortable and affordable hotels that are perfect for couples and families.
Most visitors travel to the Berkshires during the summer when you can enjoy all the outdoor activities the area has to offer. Some popular summer activities include hiking, camping, and outdoor music festivals, and concerts. The Berkshires are also gorgeous during fall when you can watch the leaves changing colors and falling from the trees. In the winter, you will find your classic winter activities like ice skating and skiing.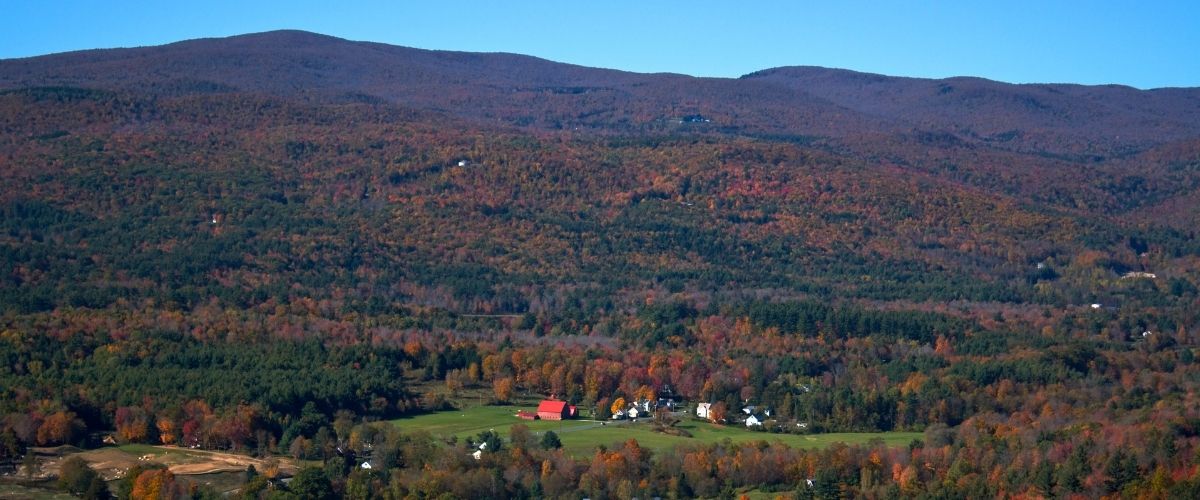 What to do in the Berkshires
Catch a concert at Tanglewood
Catching a show at Tanglewood is a must. Tanglewood is an open-air venue near the town of Lenox. During the summer, it's home to the Boston Symphony Orchestra. Listeners can book a seat near the stage, or opt for lawn seats and get the full experience. If you decide to camp out on the lawn, visitors can bring food and drinks, picnic, and listen to music. It's the perfect combination during the summer and a great way to socialize while enjoying a concert.
Visit the Massachusetts Museum of Contemporary Art
The Massachusetts Museum of Contemporary Art (MoCA) should be added to your list of things to do during your visit. MoCA is based in the town of North Adams and is a massive museum with spacious exhibits. The museum is displayed in a restored factory, so you can imagine how cool the setting is! The exhibitions at the MoCA will reel you in, and you can spend hours wandering through the museum.
The museum emphasizes international contemporary art and is the largest contemporary art museum in the country. If you are a fan of modern art, this is perfect for you, as it is a known cultural spot.
Stay in Stockbridge
Stockbridge is a tiny and cute town to walk around and enjoy. It's a pretty town and is just what you'd imagine a classic American town to look like.
While in Stockbridge, you can visit the Norman Rockwell Museum, which is home to the most extensive collection of Norman Rockwell art. Rockwell is famous for his art depicting American culture and life. His art is famously known for gracing the covers of a popular American magazine for over 50 years. Stockbridge was a town that Rockwell depicted in much of his art, so it really reflects a classic American town.
Go for a hike (or 2…)
---
Want to connect with fellow long-term travelers? Join our Facebook group and the conversation.
---
PSSST. SafetyWing finally covers COVID. I've been using their Nomad Insurance since 2019. It's the perfect solution for nomads like me. Don't leave without your travel insurance.
---
People flock to the Berkshires for the beautiful nature and outdoor activities they can experience.
With over 400 hiking trails, which one do you choose?
Mount Greylock
Mount Greylock is the highest peak in the state, standing at 3,489 feet. The summit has multiple hiking trails to choose from, so you can challenge yourself or go at your own pace. At the top of Mount Greylock, you can see for almost 90 miles on a bright day. The hike takes about 2 hours, one way.
If hiking isn't for you, you can also drive to the summit. The view is worth it, so it's worth a trip to the top!
Monument Mountain Hike
Located in Great Barrington, Monument Mountain is a popular trail for hikers. There are multiple trails to the top so you can pick your hiking difficulty. One trail is noticeably steeper than the others, for the expert hikers. Once at the top, you have gorgeous views in all directions. The hike is about 2 hours, round trip.
Great Barrington, it is a charming town worth checking out. It's becoming more popular among younger adults, with a great food scene and trendy bars and coffee shops.
Bash Bish Falls
Bash Bish Falls is a great day trip from the town of Great Barrington.
It's a stunning drive to get to your destination. Once you get there, it's only a short hike to the beautiful falls. The waterfall is split into two perfect waterfalls by a large boulder at the top of the falls.
If you get there at the right time, you may feel as if you stumbled across a secluded spot. However, this is a popular spot that is known to get crowded. It's recommended to get there early to enjoy the scenic falls in peace.
Ski Butternut
If you make a trip to the Berkshires during the winter, this is the place to visit. Visitors can choose from skiing, snowboarding, or tubing. If you don't know how to ski, you can opt for ski lessons before hitting the slopes! With 22 trails and different degrees of difficulty, there is something for every type of adventurer. Ski Butternut is a great spot for affordable skiing and has something for the whole family.
Are you ready to visit the Berkshires?
The Berkshires are a lovely year-round destination. No matter the season, you'll be able to find an activity accordingly. If you are looking for a vacation filled with culture and nature, the Berkshires are the perfect place for you.
Disclaimer: Traveling these days remains uncertain, so make sure to stay safe to protect yourself and others at all times. Many hotels offer free cancelations at the moment, so you should book a hotel that allows you to change your plans if you need to. Remember that traveling right now is at your own risk.