What To Do In Munich In Winter
Like many other European countries, Germany has four distinct seasons, each of which offers something unique. Winter in Munich is freezing, but the city is arguably at its most beautiful due to the arrival of the snow season and the holidays.
During the winter months in Munich, you can go sledding, ice skating, and skiing. You can also wander around the traditional markets, enjoy a hearty Bavarian meal at a cozy tavern, and join in some of the events that happen this time of year.
Ready to travel again? Don't go without travel insurance.
I recommend SafetyWing Nomad Insurance. I've been using it since 2019 and I can assure you it's the perfect solution for nomads like you and me.
If you're planning to visit Bavaria's capital during the cold season, read on to learn what to expect from each month and what to do in Munich in winter.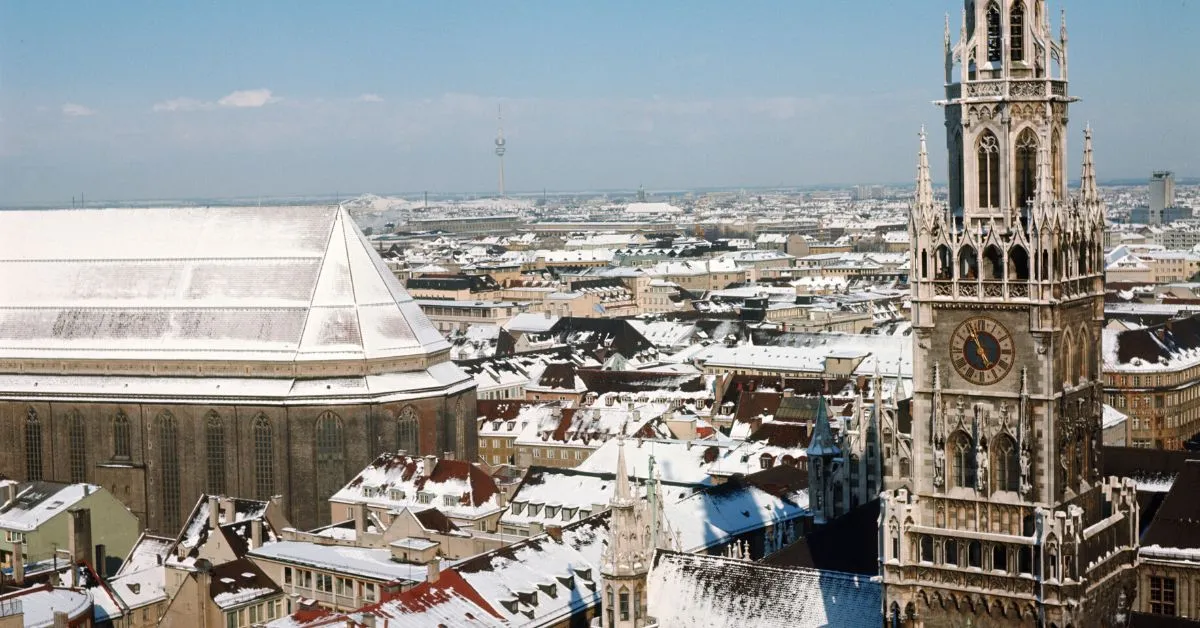 Visiting Munich In Winter
Winter is a lovely season to see Munich. Still, each month offers a slightly different experience.
Here's what to expect when visiting in November, December, January, and February.
Wondering how many days in Munich you'll need? We recommend a minimum of two days.
Munich In November
Winter in Munich begins in November, with temperatures dropping into single figures. You'll find highs of 46°F (8° C) and lows of 38°F (3° C).
Towards the end of the month, snowfall increases, with an average of 2.2 inches.
If you come in November, I recommend heading here during the last half of the month. This is when the Christmas markets start opening up, and the city's festive decorations go up.
You'll also catch the beginning of the month-long Tollwood Winter Festival, which showcases an exciting range of dance, circus shows, live performances, and cabaret.
Munich In December
By December, Munich is very cold, with highs of 39°F (4° C) and lows of 29° (-2° C). The monthly precipitation is 66mm, which equals about 11 rainy days.
Snowfall is also abundant, so if you want to see Munich as a winter wonderland, December is a great time to go.
December is the most popular month to visit Munich in winter, but that also means it's the most crowded.
In December, there is a marvelous festive spirit in the air, and tourists flock to the Christmas markets and festive attractions the city hosts.
Munich In January
January is the coldest month in Munich, with highs of 38°F (3° C) and lows of 27° (-3° C). Therefore, if you're coming in January, wrap up warm.
There will be plenty of snow on the ground, so it's an excellent month for participating in the vast array of winter sports that Munich offers.
January is quieter and calmer than the previous month, as most holiday tourists have gone home. However, this also means the festivities have ended or are starting to end.
Munich In February
Munich's temperature in February is the same as in December, with average highs of 39°F (4° C) and average lows of 29° (-2° C). There is still plenty of snow around, so skiing and snowboarding season are still in full swing.
However, the biggest draw to visiting Munich in February is Fasching, the city's carnival season.
From January 24 to February 25, over 800 traditional parties and fancy dress balls happen each year in Munich. You can attend these in venues like "Deutsches Theater" and Hotel "Bayerischer Hof."
Things To Do In Munich In Winter
Despite the cold weather, there are plenty of fun things to do in Munich, regardless of whether you're here for a weekend or a week.
Here's a mix of exciting indoor and outdoor activities in Munich during the winter.
Check Out The Christmas Markets
If you're in town between the end of November and the beginning of January, a visit to Munich's famous Christmas markets is a must.
Munich Christkindlmarkt at Marienplatz (main square) is the original and most famous market, dating back to the 14th century. If you only have time to check out one Christmas market, make it this one!
Here you will find all the usual seasonal goods, such as traditional holiday foods, gluhwein (mulled wine), decorations, ornaments, and plenty of unique handcrafted gifts.
The Christmas Village in the Kaiserhof of the Residenz (city palace) is another place you should check out.
It features an incredible Bavarian village full of tasty hot food and drinks to keep you warm. There are also hilarious puppet shows for the children and handicraft workshops to make your own gifts.
---
---
Ride The Christmas Tram
Another must-do for anyone in Munich during the run-up to Christmas is taking a ride on the Christmas tram.
Each year, the city offers festive tours on a tram decorated with tinsel, lights, and baubles. There is a selection of treats and drinks on board, including mulled wine and upbeat music to set the mood.
The Christmas tram ride lasts 30 minutes, starting from Sendlinger Tor.
From here, it visits Maxmonument, Nationaltheater, Theatinerstrasse, Lenbachplatz, and Karlsplatz/Stachus before heading back to Sendlinger Tor. Rides run multiple times every day between November 30 and December 23.
Take An Ice Bath In The Isar
Swimming is not something you would expect to see on a list of things to do in Munich in winter. However, this unique experience is a great way to strengthen your immune system and mind.
For centuries, locals have been taking ice baths in the cold river Isar that runs through the center of Munich. Swimming is permitted all year round except in the stretch from the Reichenbach Bridge to the Ludwigs Bridge.
Taking a dip in these sub-zero temperatures is believed to be excellent for the mind and body. It is a great way to boost your immune system to avoid the common winter flu. However, it does require some guts!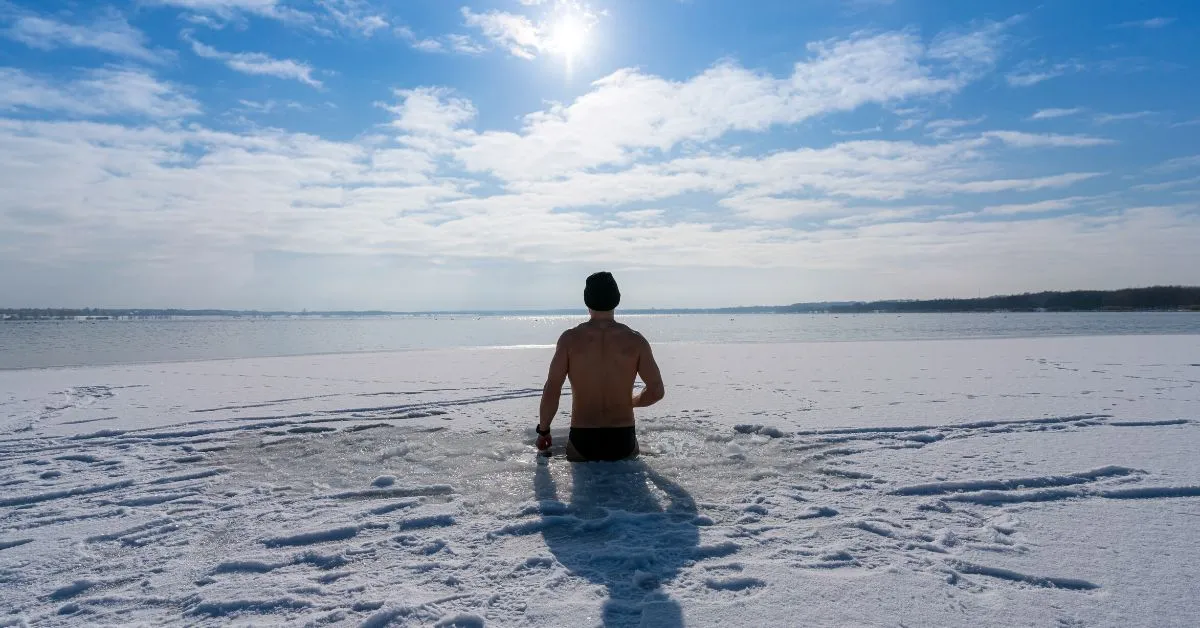 Go Ice Skating
A less extreme way to enjoy the ice in Munich is ice skating at one of the city's many ice rinks. One of the largest arenas is Karlsplatz-Stachus, which opens between November 18 and January 15.
Here you can also enjoy night skating as the arena stays open until 10 pm and has an onsite bar. Plus, party hits are played on Saturday nights.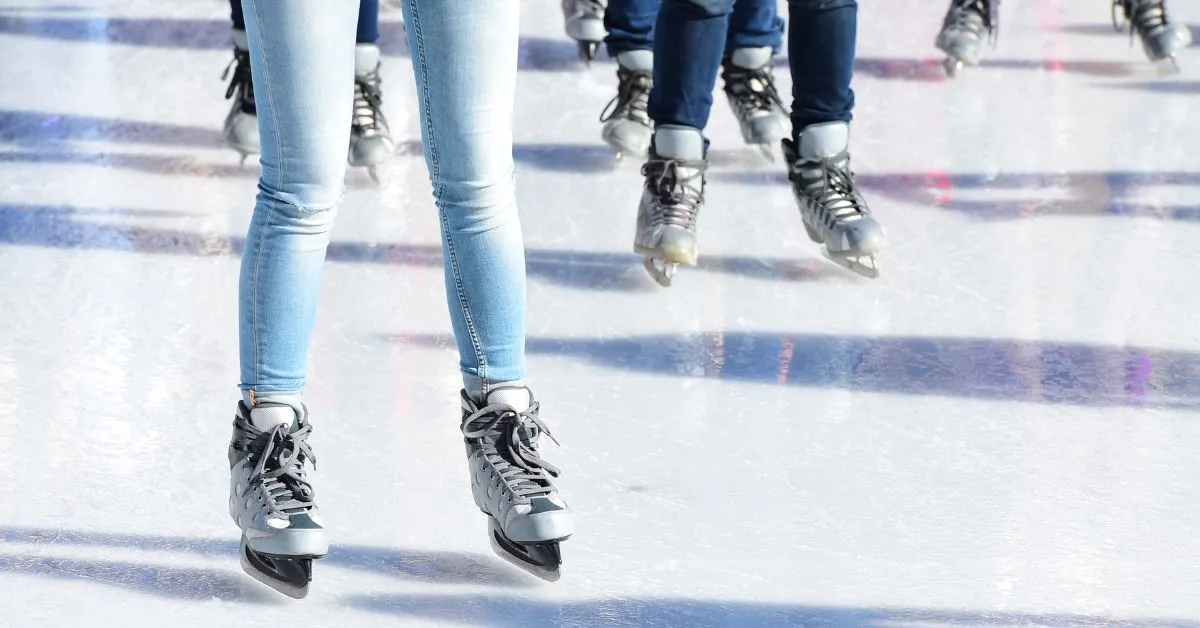 Warm Up At The Sauna
If Munich's freezing temperatures get too much, head to Müller's Volksbad, the city's most beautiful spa.
Müller's Volksbad boasts stunning art nouveau–style architecture and has been open since 1901, making it the oldest public swimming pool in Munich.
Here you will find a sauna, steam room, and warm thermal baths, offering a moment of relaxation and a much-needed retreat from the cold air outdoors.
Visit The Museums & Art Galleries
Munich is a vast cultural hub full of fabulous museums and art galleries. Spending a few hours wandering around these venues will help you warm up from the freezing temperatures outside.
Deutsches Museum is the world's largest science and technology museum, with over 28,000 exhibited objects from 50 fields of science and technology.
For art lovers, head to Alte Pinakothek, where you'll spot many iconic paintings by famous artists like Rembrandt and Peter Paul Rubens.
Also, if you're in town on a Sunday, plan this as your museum day, as many places offer discounted entry on Sundays.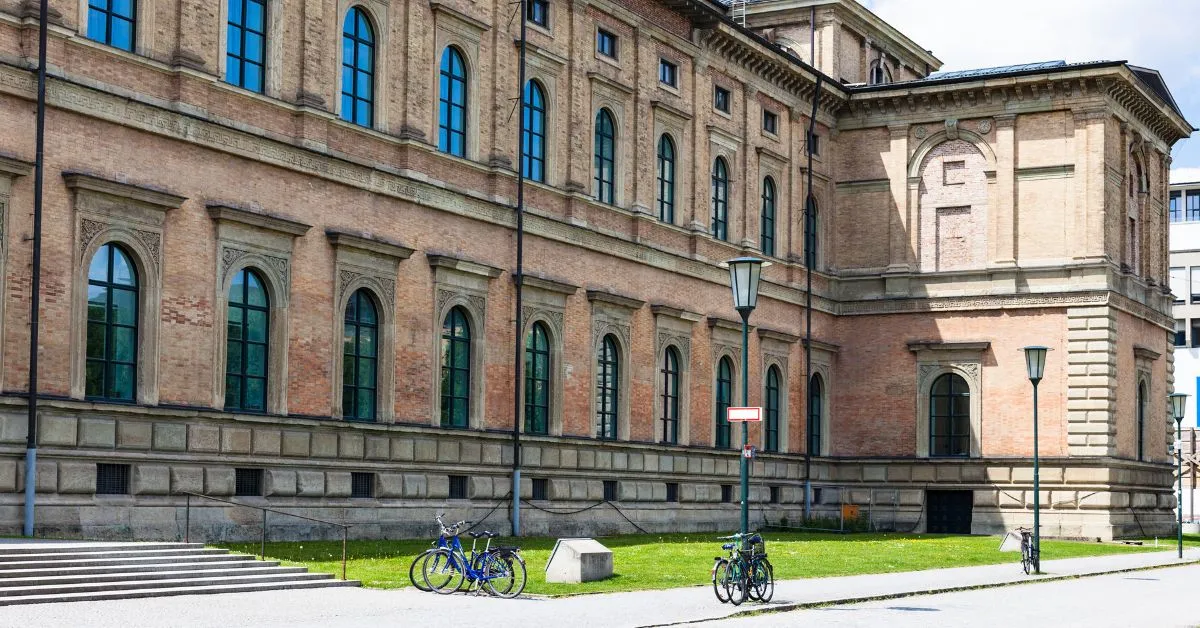 Climb To The Top Of St. Peter's Church
St. Peter's Church is the oldest Catholic church in Munich.
There are two reasons why I recommend climbing to the top of it during the winter. Firstly, climbing the long, zigzagging staircase will quickly warm you up and make you forget the cold.
Secondly, once you reach the top, you'll be mesmerized by the winter wonderland view. From the 91-meter (299 ft) tower, you can gaze down to see the city's old buildings covered in a fresh dusting of snow.
It costs just a few euros to go up the tower, and it's usually not crowded during the winter months – except right around Christmas.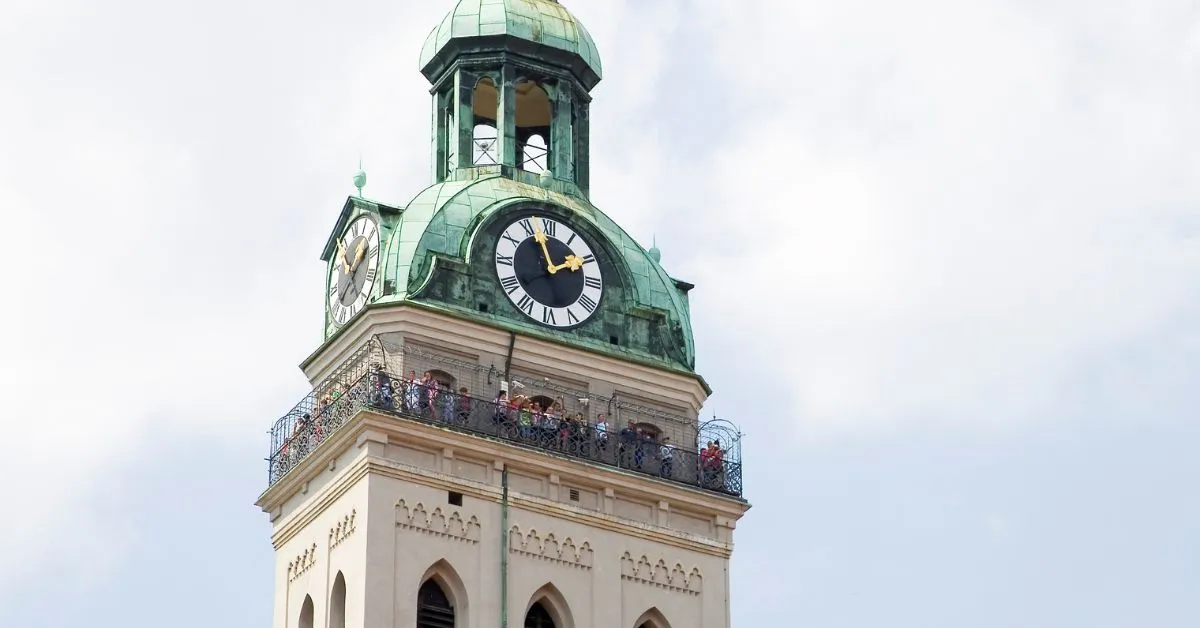 Enjoy A Day At The Ski Resorts
While you cannot do this in the city center, you don't have to drive far from Munich to enjoy winter sports like skiing and snowboarding.
For example, Garmisch-Partenkirchen is Germany's biggest and most famous ski resort.
You'll reach it in around 90 minutes from central Munich. Similarly, Brauneck-Wegscheid ski resort is just a 60-minute drive from Munich.
However, book in advance if you decide to go skiing during your winter Munich trip, as the ski resorts can get full quickly.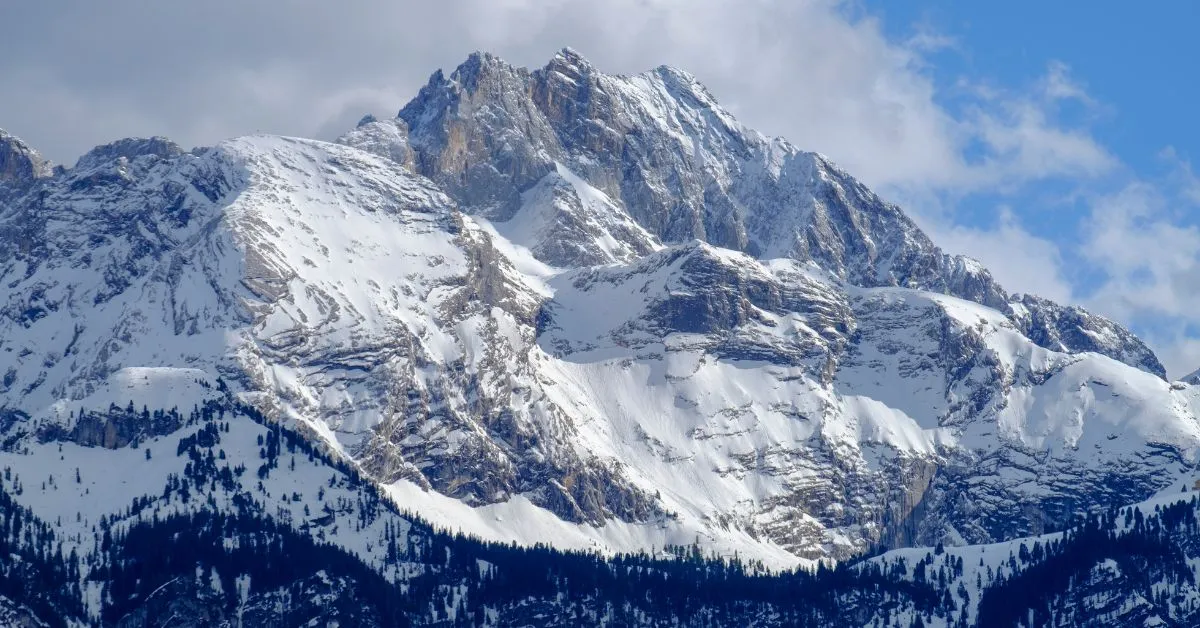 Final Thoughts On What To Do In Munich In Winter
Whether you prefer to keep warm indoors or make the most of the snow, Munich offers many fun things to do during winter.
Still, there is no denying that Munich is extremely cold this time of year. Thus, pack your warmest clothes so you can enjoy the city's delights without getting frostbite!
Visiting Germany soon? Read one of the following guides: