What Is the Best Month to Visit Cape Town?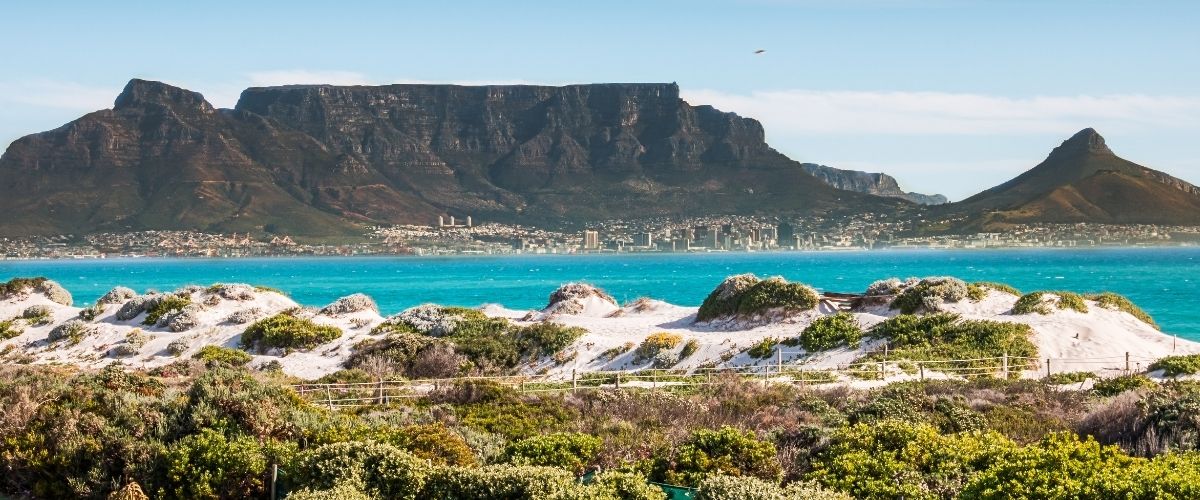 Cape Town —like the rest of South Africa— has varied climates during different times of the year. The best month to vacation in Cape Town depends largely on the type of activities you'd like to take part in.
From summer parties at the beach to wine tasting in Africa's most southern spot, Cape Town and its surroundings offer a time to visit suited to every traveler's taste.
Tourists looking to spot wildlife or go on safari may prefer to visit during a different month than those seeking to spend time at the beach.
Once you've decided on the dates to travel to Cape Town, South Africa, make sure to prepare the documents you may need for your trip, including a passport, visa, vaccinations, health insurance, etc.
On this note, the South African government is currently testing an online visa to help eligible visitors obtain a travel authorization without having to visit an embassy or consulate. As soon as it is launched to the public, the South African visa application form will enable travelers to fill out a quick online form and get their visa in record time.
What Is the Weather Like in Cape Town?
Spring in Cape Town tends to be moderately windy with warm days and chilly nights. Springtime begins towards the end of September and ends right before Christmas.
Summer in Cape Town coincides with the dry season. The weather is warm, with an average temperature of about 27º Celsius or 80º Fahrenheit. The summer season begins in late November and ends in late February.
Autumn in Cape Town falls between March and May and is particularly beautiful for sightseeing. Mild temperatures are quite pleasant while the landscape turns bright orange and earthy yellow. Light showers and moderate rainfall accompanies the warm sunshine.
Cape Town winters are cool, rainy, and windy with temperatures of about 18º Celsius or 64º Fahrenheit. Winter begins in early June and ends in late August.
Best Time to See Wildlife
The months between May and September are generally considered the best time to visit Cape Town and its nearby areas for a safari.
These months coincide with the dry season. During this time, animals congregate around rivers and waterholes for water, making it an ideal time to spot wildlife.
Fortunately, this is actually low season for tourism, making most touristic areas less crowded than around Christmas time.
Peak travel season for whale watching and other sea life spotting activities range from July to November.
Bird enthusiasts have the best sighting opportunities during the rain season, which is typically from November to February.
---
Want to connect with fellow long-term travelers? Join our Facebook group and the conversation.
---
PSSST. SafetyWing finally covers COVID. I've been using their Nomad Insurance since 2019. It's the perfect solution for nomads like me. Don't leave without your travel insurance.
---
Cape Town Seasonal Activities
Each season in Cape Town has its unique charm and offers visitors many opportunities for outdoor as well as indoor activities. Here's a roundup of some of our favorite things to do in each season.
What to do in Cape Town during the spring
With its milder temperatures and brightly colored landscape, springtime is ideal for many activities in Cape Town, including:
Wine tasting

Hiking in Lion's Head

Taking helicopter rides

Visiting wildflower fields

Ferry ride to Robben Island

Going to Two Oceans Aquarium
What to do in Cape Town during the summer
Since it's in the Southern Hemisphere, Christmas in Cape Town happens in the middle of the summer, with sunny weather that's ideal to spend a day at the beach or dining a la fresca.
Summer is a great time to enjoy outdoor activities in or around Cape Town including:
Hiking

Camping

Local markets

Full moon hike up Table Mountain

Surfing —although waves are bigger in the winter
What to do in Cape Town during the fall
Autumn sunsets in Cape Town are particularly beautiful since the sun is lower in the sky. Mornings and evenings tend to be cooler and attractions are usually less crowded.
Some autumn activities in Cape Town include:
Go to a spa

Riding a bike

Visit museums

Mushroom foraging in nearby pine forests
What to do in Cape Town during the winter
Winter in Cape Town is a great time to take advantage of the lack of queues for many tourist attractions and to take part in some of the following activities:
Fishing

Wine tours

Kitesurfing

Kiteboarding

Whale watching

Seeing wild animals while on safari
Now that you know what to do in Cape Town during different times of the year as well as the best time to visit, you have everything you need to plan your next visit. Don't forget to talk to your doctor about vaccinations you may need, and book the tours you find most appealing!