Ultimate 2 Day Barcelona Itinerary
Barcelona is one of the most famous European city breaks due to its beachfront location, fantastic architecture, and thriving nightlife.
It's also one of the most happening cities in Spain, where you will never run out of things to do.
Even so, if you only have two days in Barcelona, don't despair as you can still fit in the city's highlights.
To help you make the most of this incredible Spanish destination, we've created this 2 day Barcelona itinerary based on our experience of the city.
This travel plan is jam-packed with all the unmissable things to do and see during a weekend in Barcelona.
We will also cover the best spots to eat, drink, and sleep.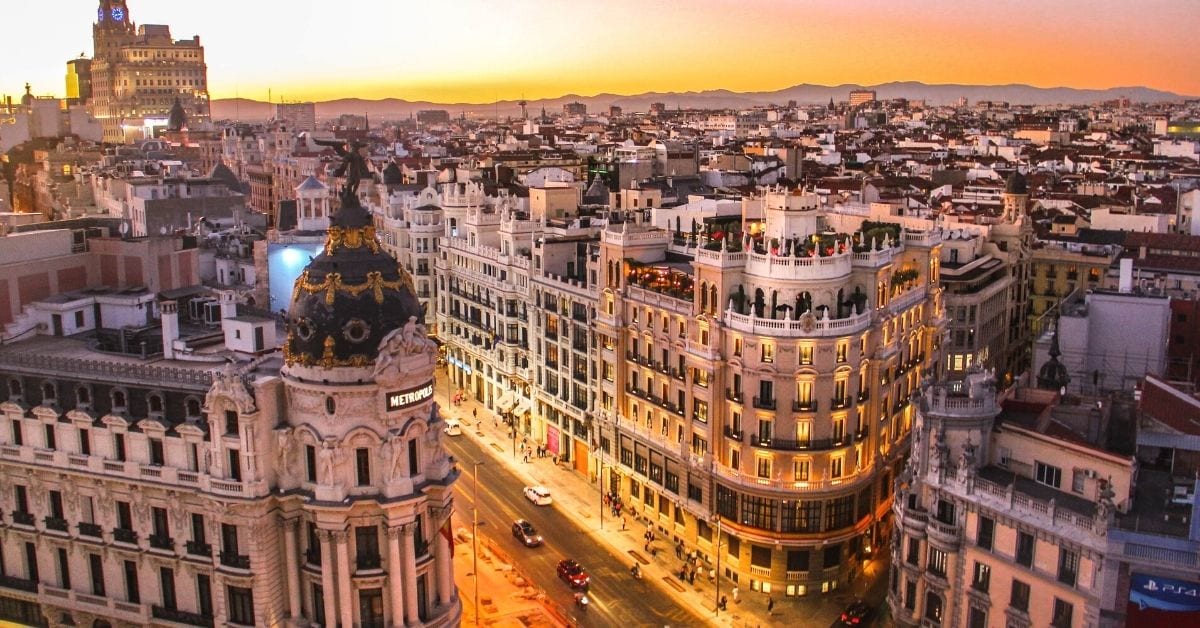 Day 1
For your first day in Barcelona, prepare to dive right in by seeing beautiful architecture, amazing landmarks, and enjoying some great tapas and cocktails!
Morning – Sagrada Familia & Casa Mila
The Sagrada Familia basilica is one of Barcelona's most famous landmarks.
The cathedral design is by the world-famous eclectic architect Antoni Gaudi, as like many other Barcelona buildings.
Construction began in 1882 but was never finished, and today, there is still no completion date.
However, tourists don't seem to mind the unfinished status of the basilica and still serves as a beautiful masterpiece.
The Sagrada Familia gets crowded during the day, so make it the first stop of your day and arrive early.
You can admire the basilica from outside for free but tickets to go inside cost €20.
You can also book fast-track tickets online to skip the queue, which costs around €31.
From here, head to another Gaudi creation close by, Casa Milà (also known as La Pedrera). A ticket to Casa Mila costs €24, but it is worth the price because if you think the outside is cool, wait until you get onto the roof.
The roof terrace features over 30 creatively designed chimney sculptures and gives spectacular city views too.
The inside of the building is also super interesting, especially the Casa Milà apartment replica.
Upon entry, you get a headset to listen to an audio tour as you explore, which is a great way to learn more about Gaudi's design vision of Casa Mila.
Afternoon – Lunch At La Boqueria, Then Explore The Gothic Quarter
No 2 day Barcelona itinerary would be complete without a visit to Barcelona's famous food market, La Boqueria.
This indoor market has been serving Catalonians since the 19th century. Today, it sells many Spanish delicacies such as chorizo, cheese, wine, and sweet treats.
There are lots of tapas bars too, so you will find plenty of lunch options. The great thing about tapas is the portions are small, meaning you can try them all!
Don't worry if you're feeling stuffed from lunch because now you get to walk it off. Head south along 'La Rambla,' which is one of Barcelona's most bustling streets.
You'll shortly arrive at Placa Reial, a beautiful square full of cafes and restaurants. There is a lovely fountain in the center of the plaza, another creation of Gaudi's.
From here, turn right and walk towards the Gothic Quarter, an unmissable area for anyone spending 2 days in Barcelona.
There are many sights worth checking out here, so you will easily spend the whole afternoon wandering around these streets.
Be sure to visit the Cathedral of the Holy Cross and Saint Eulalia or Barcelona Cathedral for short.
This impressive gothic church was built between the 13th and 15th centuries. It costs €9 to enter, which I'd recommend as the cathedral has a very peaceful and tranquil atmosphere.
Plus, you can access the rooftop, where you can enjoy lovely views of the city.
Other notable buildings to check out include the La Casa de l'Ardiaca with its unique courtyard gardens, Sant Felip Neri Square, and Plaça de Sant Jaume.
However, this whole area is mesmerizing, so let yourself get lost in the narrow medieval streets.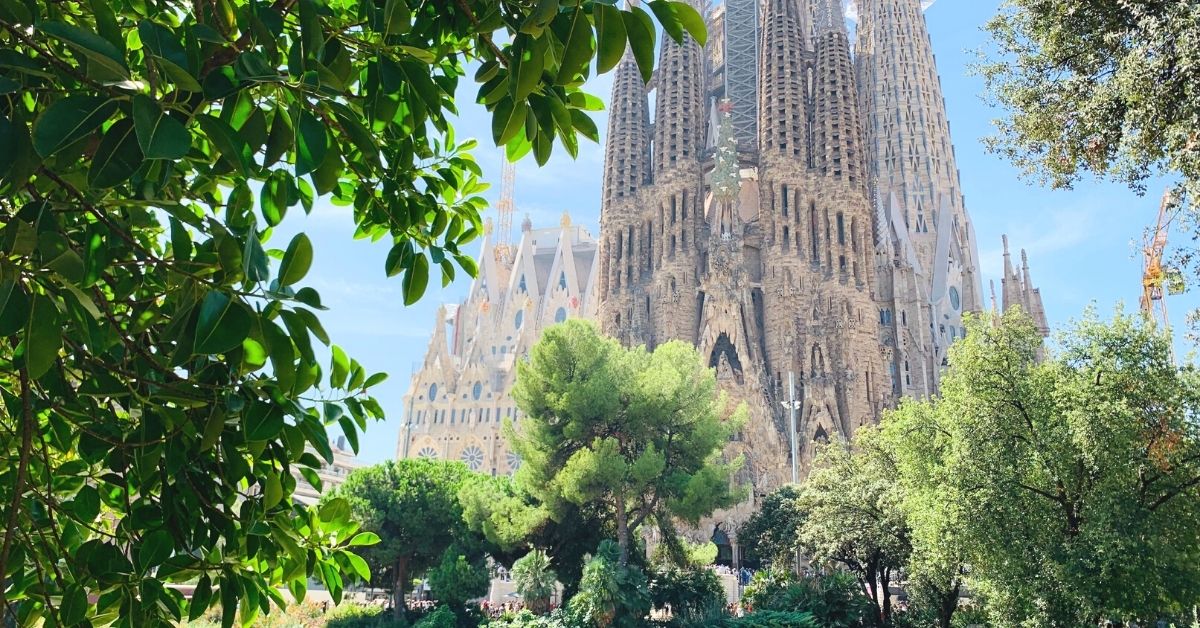 Evening – Tapas & Cocktails In El Born
Barcelona nightlife is pumping, so be sure to check out some of the city's best bars during your two days in Barcelona.
El Born has the most extensive selection of bars, and most sell tapas as well as drinks.
---
Want to get FREE accommodation in exchange for work? If you're traveling on a budget or want to save and extend your trip, this could be exactly what you're looking for. Worldpackers is a platform that connects travelers like you with hosts. It's just like volunteer work –exchange your skills for free accommodation. SAVE $10 and get 3 extra months added to your plan using my discount code. Learn more about how it works here.
---
Therefore, if you're not quite hungry enough for a 3-course restaurant meal, you can hop around the bars tasting their small plates and rating their cocktail-making skills.
Barcelona has an abundance of rooftop bars that are magical at sunset.
Head to Sky Bar or Azimuth for top-class drinks, service, and views. After sundown, check out Paradiso, Dr. Stravinsky, and First Cocktail Bar.
With so many great venues in the city, it could be a late one!
Day 2
For your second day in Barcelona, you can enjoy being in nature as you visit a park and the beach, and of course some wonderful food and drinks to end the night!
Morning – Park Guell
Park Guell is a bit far out of the city center. Still, it is one of the most beautiful parks in the world, so it's vital to make time on your 2 day Barcelona itinerary to experience it for yourself.
What makes Park Guell so impressive is the Mosaic-tiled buildings, artsy sculptures, and of course, the panoramic views over the city from here.
---
Want to connect with fellow long-term travelers? Join our exclusive Facebook group and take part in the conversation.
---
PSSST. Your travel medical insurance can now cover COVID-19! If you grab SafetyWing's Nomad Insurance, it'll be covered just like other illnesses. I've been using it since 2019 and I can assure you it's the perfect solution for nomads like you and me.
The park sits on a hilltop in northern Barcelona, and it's best to visit in the morning before the crowds.
In the morning, the garden is very peaceful and ideal for snapping some great photos.
The entrance costs €10, which is undoubtedly worth it as you will easily spend a couple of hours here.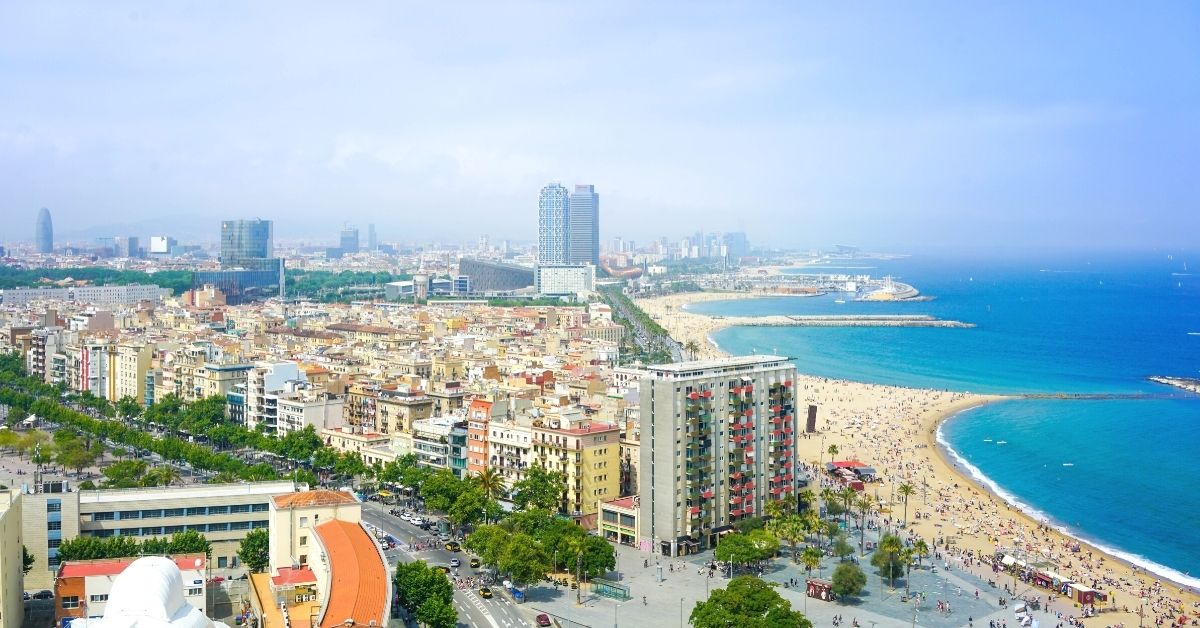 Afternoon – Basilica Of Santa Maria Del Mar, Port Vell & Barceloneta Beach
When you're feeling peckish, head back to the city for some lunch.
The Basilica of Santa Maria del Mar is the next stop on your 2 day Barcelona itinerary, and there are many superb restaurants in the squares surrounding it.
Save room for a Gelato from Gocce di latte.
This famous ice cream parlor has some exotic creations like avocado with lime and spicy chocolate, as well as the standard flavors if you're not feeling bold.
Now it's time to check out the Basilica of Santa Maria del Mar. This 14th-century gothic-style church is free to enter, so go inside and marvel at the gorgeous stained-glass windows.
From here, cross the main road to Port Vell to catch a glimpse of the boats in the marina.
The port leads to Barceloneta beach. After a busy 2 days in Barcelona sightseeing, it's time to relax on the beach!
The beach is big, so it never seems overly crowded. The sea is safe to swim in too, so if it's a hot day, head into the water to cool off.
Alternatively, suppose you're not one for laying on the beach. In that case, you can walk up the promenade to another marina, Port Olímpic.
Evening – Dinner & Drinks In Barceloneta
Barceloneta district has much more to offer than just the beach. There are excellent fresh seafood restaurants, bars, clubs, and even a casino.
Therefore, this is a fantastic area for a fun and varied night out.
The beachfront restaurants here all have fantastic ocean views and are, therefore, pricier than the eateries you'll find downtown.
However, not all of the restaurants' food quality is on par with the price. Restaurant Agua, though, has one of the best seafood paellas in town.
Pacha, Opium, and Shoko are the three big beachside clubs in Barceloneta, so if you feel like dancing your night away, head to one of these venues.
Alternatively, check out Casino Barcelona for a few games of poker or American roulette.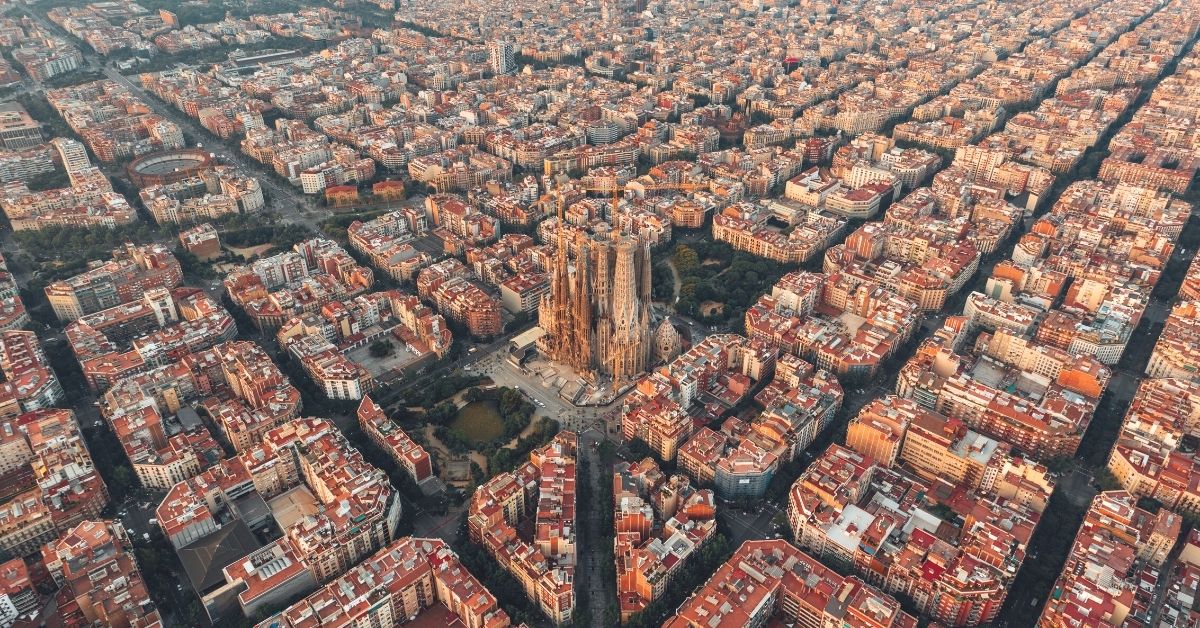 Where To Stay In Barcelona
There are so many great hotels in Barcelona that the only problem is narrowing them down to just one. Therefore, here are our recommendations on where to stay, depending on your budget.
Best Budget Accommodation
As Barcelona is a popular backpackers destination, there are plenty of hostels here.
However, you don't have to stay in a dorm with strangers to get a good deal, as many hostels offer private rooms for a very affordable price.
Just out of the Gothic Quarter, Hostal la Palmera has single rooms for €44 and twin/double rooms for around €60 a night.
This price includes a shared bathroom, but in your room, you'll have air conditioning, a sink, and a tiny balcony.
The decor throughout the hostel is modern and clean, giving every space a bright and airy feel.
For more budget travel advice for Spain, make sure to check out this guide on backpacking in Spain!
Best Mid-Range Accommodation
A superb mid-range hotel is H10 Metropolitan. This stylish hotel has a hip rooftop terrace with a swimming pool and bar.
Double rooms start from €150 a night and include a private bathroom, coffee machine, and a super comfy bed.
You can also pay a bit extra to get a room with a private balcony.
Best Luxury Accommodation
If you want to splash out on your weekend in Barcelona, stay at the trendy boutique hotel, Ohla.
Here you can enjoy the stunning rooftop terrace, cocktail bar, and infinity-style pool overlooking the city. There's also a wellness area with a sauna and an onsite restaurant.
Rooms start from €235 a night and go up to €485, should you choose to stay in the deluxe junior suite.
An excellent buffet breakfast is included, too!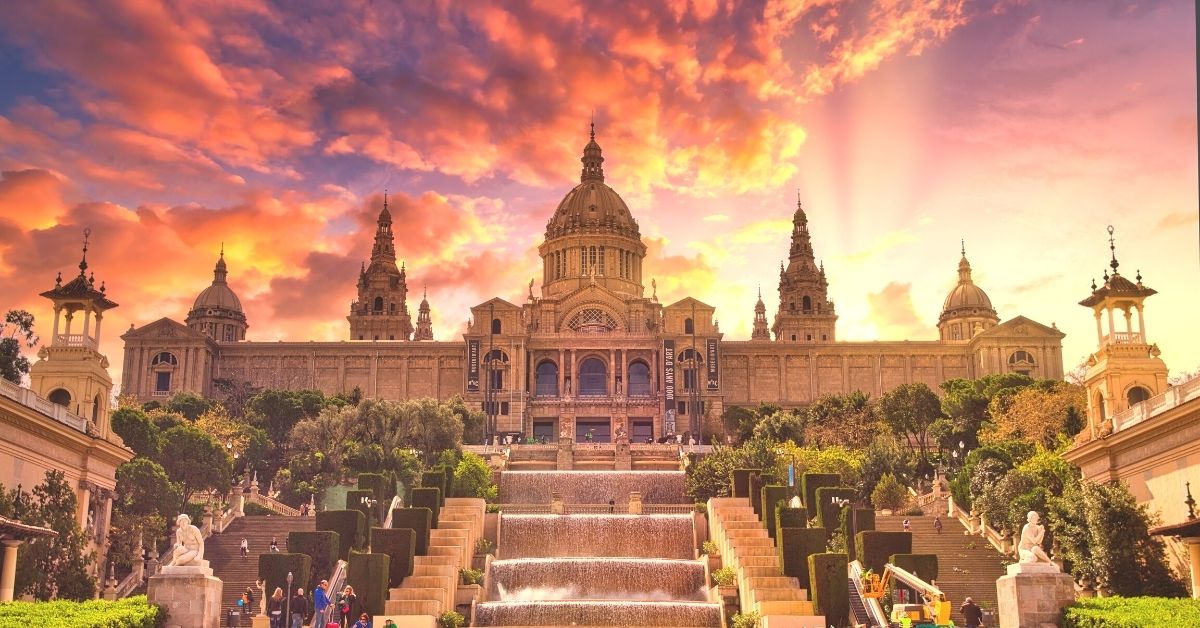 Final Thoughts
With so much to do and so little time, if you're planning a weekend in Barcelona, it's wise to follow a 2 day Barcelona itinerary like ours to avoid missing the city's highlights.
While you could easily spend a week in this incredible Spanish city, 2 days in Barcelona makes for one of the most fun and exciting weekend getaways in Europe.
For more Spain inspiration, make sure to check out this guide to what to do in Alcudia!