Traveling to Greece? What You Need to Know
It's suddenly got much easier to travel to Greece, with flights opening up, as well as attractions around the country including beaches and historical sites. With limited countries being open for tourism this summer, Greece looks like it's going to top the list of destinations travelers are flocking to.
Beautiful weather, clear seas, archaeology, and don't forget all that halloumi. But what do you need to know before visiting?
Despite the fact its borders are open, and you are able to visit Greece, the U.S state department is advising against travel to the country right now. This is because of its current high Covid rates.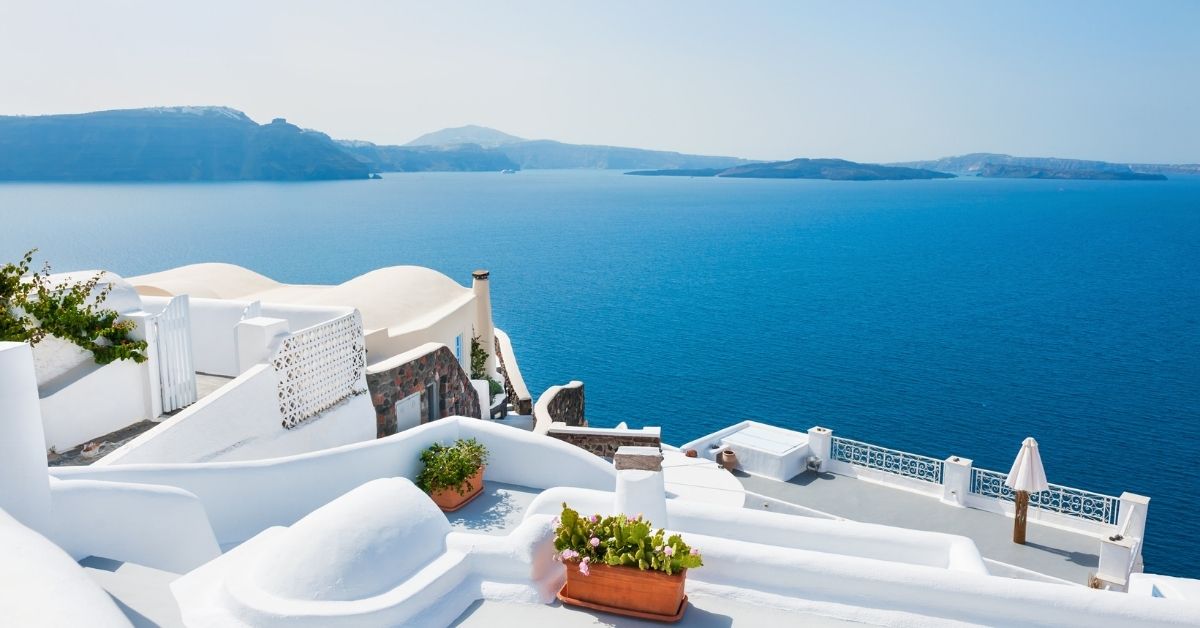 To catch you up to speed, as of May 26th, the country has reported 393,583 confirmed cases and 11,872 deaths. Greece has administered 4,985,143 vaccine doses, to its 10.72 million residents.
If you're a resident of one of the following countries you don't need to quarantine for 14 days in order to visit Greece this summer (hooray!):
EU and Schengen Area countries, United States, U.K., Israel, Serbia, United Arab Emirates, New Zealand, Australia, South Korea, Thailand, Rwanda, Singapore, Russia, North Macedonia, Canada, Belarus, Bahrain, Qatar, China, Kuwait, Ukraine, and Saudi Arabia.
In order to enter the country and dip in that pool pronto, you'll need to provide proof of a negative COVID-19 PCR test result taken up to 72 hours before arrival, a certificate proving that you've been fully vaccinated for at least 2 weeks, or proof that you've had and recovered from COVID-19 in the past nine months.
On top of this, you'll need to fill out a 'Passenger Locator Form' the day before entering the country, and you could be randomly tested on arrival.
Remember that your country may have its own rules in place about visiting Greece and you may need to provide proof of another negative PCR test before heading home. It's always best to check the government advice and requirements before booking your trip.
What can you do in Greece? Whilst it's true that not everything is fully open yet, you can still enjoy the beaches, restaurants, museums, bars, and shops.
Some of the bigger sites such as the Acropolis do have capacity limits, so it's worth noting that you may have to wait a while to enter. As of May 28th, open-air performances will be allowed to resume as well.
So all in all, you don't need to worry. Most of the things that Greece has to offer are open and ready for you to enjoy.