I think we've all been in the situation where you book a hotel that looks fabulous in the photos, you get really excited in the lead-up, and when you get there you start thinking you must have got the wrong address. Dirty pools, construction works, and general disrepair are some of the disappointments that might await you when you book the 'hotel of dreams'.
The problem is that with great online photos it can be hard to tell whether a hotel is 'catfishing' you so to speak.
Luckily, we live in a world where people love to leave their opinion on the internet, so finding reviews for a particular hotel shouldn't be too hard. On top of that J.D. Power has released its annual North America Hotel Guest Satisfaction Index Study for 2021 to give you more insight into which hotels will leave you wanting to claim squatters' rights and live there.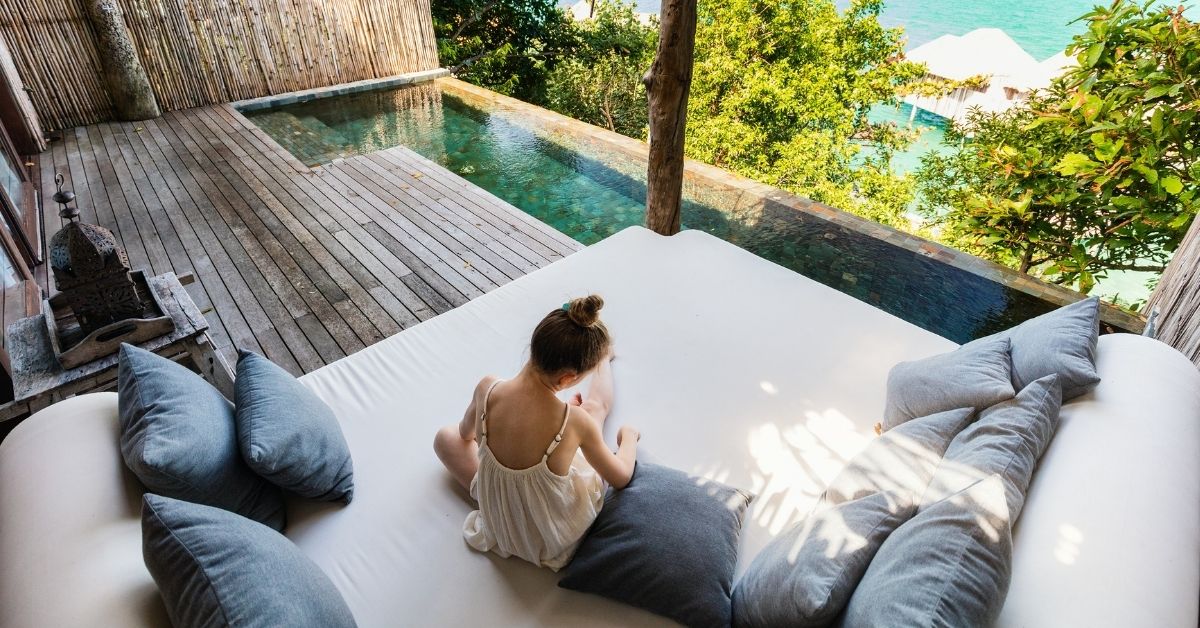 The study shows that guest satisfaction is unchanged from 2020, but is up 10 points compared to the same study in 2019. This study has been going for 25 years, and it has based its 2021 responses on the experiences of 33,000 hotel guests between June 2020 and May 2021.
So, what factors have been analyzed? Reservation, arrival/departure, guestrooms, food and beverage, services and amenities, hotel facilities, and cost and fees were all studied for more than 100 hotel brands across 6 different market segments.
The 6 market segments are: Luxury, upper upscale, upscale, upper midscale, midscale, and economy, and the score each hotel receives is points-based, out of a possible 1,000.
Luxury
The Ritz-Carlton
The Ritz-Carlton scored 890 points out of a possible 1,000, beating other popular brands in the same category such as Four Seasons, Trump Hotels, and Waldorf Astoria. Just behind the Ritz-Carlton are JW Marriott with 887 points, and Park Hyatt with 885.
Upper upscale
Hard Rock Hotels
Hard Rock Hotels outranked other hotels in the same category by miles, scoring 895 points, and was ranked as the best hotel brand for six of the seven factors; arrival/departure, guestrooms, food and beverage, services and amenities, hotel facilities, and cost and fees.
Upscale
AC Hotels
AC Hotels scored 871 points on the scale, which put it seven points ahead of its next competitor, Best Western Premier which received 864 points.
Upper-midscale
Drury Hotels
Drury Hotels has won this category for 16 years in a row, this year with 865 points. The brand was ranked best in its category for food and drink. Other hotel brands in this category were Fairfield, Holiday Inn Express, and Best Western Plus, with Home2 Suites by Hilton coming in second with 856 points.
Midscale
Tru by Hilton
Tru by Hilton winning this category is quite an achievement seeing as it only launched in 2016, and is already knocking brands such as Best Western and Candlewood Suites out the water. Tru by Hilton ranked best for this category with 864 points, with Wingate by Wyndham not far behind with 858 points.
Economy
Surestay by Best Western
Maybe not as impressive as 16 consecutive years, but SureStay by Best Western managed to secure the top spot for the second year in a row with 827 points. This is a clear win above the rest, with the second hotel brand in this category Americas Best Value Inn only scoring 805.
Now you can relax knowing that your next trip will not leave you frantically searching other hotels for last-minute cancellations, or with a view of a building site.