The Best Types Of Backpacks | Backpack Buying Guide
Are you looking for a backpack for travel or everyday use? Or perhaps you need one for your camera equipment, digital gadgets, or school supplies? However you plan to use it, a backpack is one of the most useful bags you could own.
Read on to find out about the different types of backpacks for specific purposes.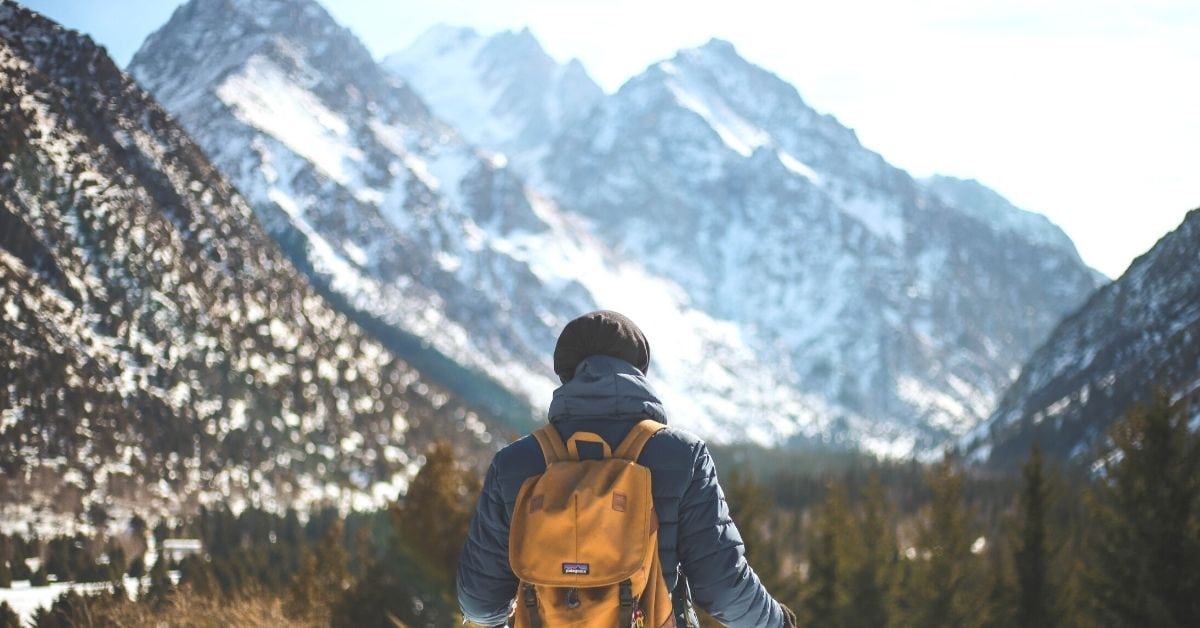 Choosing The Right Backpack Types
When looking through various kinds of backpacks, you need to consider what you will be carrying in them, what you will be using them for, and the conditions that you will subject them to.
Here are some of the most important factors to consider when shopping for a backpack.
Size
Your backpack should be big enough to accommodate the items that you need to carry. However, it should also be small enough to handle easily without restricting your movements and hindering access to tight spots.
Weight
A good backpack should be sufficiently heavy to provide the proper form for easy handling and adequate protection against impact and abrasions. Even so, you should ensure that it doesn't add too much weight considering all the items you will place in it.
Storage
Having adequate storage space is essential for a backpack, especially if you will be using it for travel or camping. Look for a backpack that has a good-sized main compartment with secondary sections and pockets for easy access and better organization.
Suspension
Your backpack should have reliable shoulder straps that keep the weight balanced and prevent discomfort. Chest and waist straps will also help take some of the weight off your shoulders for more comfortable usage. If you frequently have back issues, it's important to find the best backpacks for back pain.
Ventilation
The best backpacks are designed to allow air to flow freely between the back panel and your body. This helps keep you cool if you have to wear the bag for long periods in hot weather.
Different Types Of Backpacks
With so many different types and styles of backpacks available, you could easily become overwhelmed by shopping for the right one. From small and simple models for casual strolls to large, fully-featured bags with loads of accessories, features, and compartments, the market is teeming with options.
To make it easier for you to decide which one you need, we've grouped the best into different backpack categories. Each category has a range of different types of backpacks, each intended for specific purposes.
Day Backpack
Backpacks aren't just for hiking or traveling. They can also be handy for day-to-day usage due to their convenience, easy handling, and usefulness in keeping things organized. Check out these suggestions for backpacks that are perfectly suited for daily use.
Travelon Anti Theft Classic Backpack, Midnight
Travelon Anti Theft Classic Backpack is an excellent choice for city use, with a range of reliable security features. With its locking compartments, webbed traps, and slash-proof panels, it will keep your belongings safe and secure everywhere you go.
Osprey Tempest 30
The Osprey Tempest 30 ticks all the boxes as far as reliable and dependable day backpacks are concerned. This stylish day bag is rugged and durable, but still amazingly lightweight and portable, so it keeps your things protected while being easy to carry around.
Osprey Daylite Plus Daypack
The Osprey Daylite Plus Daypack is a perfect choice for anyone who is looking for a handy and convenient day backpack with modern features and an affordable price tag.
It has a generously sized main compartment and mesh side pockets that provide plenty of storage space, and even an interior sleeve that you can use for electronic devices or travel accessories.
The North Face Borealis Backpack
The North Face Borealis Backpack is an updated version of the brand's classic 28L backpack, featuring easy-access pockets, a revamped suspension system, and a much more robust elastic bungee system.
It still has a large main compartment where you can store most of the things you need during the day, and even a dedicated laptop compartment that keeps your valuable electronics secure.
Fjallraven – Rucksack No. 21 Medium Backpack, Fits 15″ Laptops, Dark Grey
Fjallraven's Rucksack No. 21 has a wealth of features that make it equally suitable for outdoor and city use. It has a padded sleeve that can accommodate laptops up to 15 inches wide, and front, side, and bottle pockets in addition to the main compartment.
Outdoor Backpack
Backpacks are practically tailor-made for the great outdoors! Whether you are headed outside for a short hike, a day climbing up a steep slope, or a week-long camping trip, a good backpack is an essential accessory.
Here we list some of the best outdoor backpacks available on the market today.
Osprey Stratos 24 Men's Hiking Backpack
The Osprey Stratos 24 has everything that you could need for a day in the great outdoors, including a hydration sleeve that fits a 3-liter water bottle and a pole attachment that lets you carry and detach trekking poles quickly.
It also has a ventilated back panel with shoulder harnesses that can be adjusted quickly for the ideal fit and plenty of pockets for all your belongings.
Camelback Fourteener 26
The Camelback Fourteener 26 is an excellent choice for outdoor use, with features such as an adjustable sternum strap, a dual-wing belt, and a redesigned back panel.
The back panel is an especially nice touch, with an innovative design that provides extra ventilation for the back while keeping most of the weight close to the torso for better stability.
Osprey Talon 22
The Osprey Talon 22 provides easy access to the interior via a dual-zippered main compartment, which is exactly what you need when on a hike.
There is also an external hydration sleeve that can carry a 3-liter water bottle, and two stretch mesh pockets on either side for other items that you might want to bring along with you.
Granite Gear Blaze 60L Backpack
The Granite Gear Blaze 60L Backpack is well-equipped to handle even the most rugged environments, with a sturdy air current frame that carries as much as 50 pounds of weight while keeping the wearer cool.
The dual shoulder harnesses combined with an array of load-bearing straps ensure a comfortable fit that keeps the weight well-balanced.
Lowe Alpine AirZone Trek+ 45:55 Backpack
The Lowe Alpine AirZone Trek+ 45:55 Backpack delivers style and comfort with the innovative AirZone tensioned mesh that lifts the bag away from the back, ensuring proper airflow that keeps you cool.
Other features include a generous cut-out space that results in a lighter pack, a lower entry compartment for wet or dirty clothes, and an internal pocket for a hydration bladder.
Long-Term Travel Backpack
Tired of lugging around a huge suitcase when traveling? Why not try a backpack instead? More and more people are discovering the benefits of using a backpack for long-term travel.
They are lighter, more compact, easier to manage, and they can be just as durable as even the sturdiest luggage. Check out these excellent long-term travel options!
Osprey Aether AG 60 Men's Backpacking Backpack
The Osprey Aether AG 60 features a custom harness and mesh back panel that balances the weight evenly and reduces the burden on the back and hips and back.
This backpacking backpack also has an array of compression straps that ensures comfortable use even when worn for long hours. With plenty of pockets, a hydration sleeve, and a detachable daypack, the Aether AG 60 provides enough space for all your stuff.
Osprey Farpoint 40 Men's Travel Backpack
The Farpoint 40 is better suited for travel than trekking, with a generous amount of space and a unique design that lets you use it as a backpack, a duffel bag, or even as a messenger bag.
It is amazingly light and compact, with a front panel opening that provides easy access to the interior.
Osprey Atmos AG 65 Men's Backpacking Backpack
The Atmos AG 65 is designed for optimum weight distribution, so you can carry it over long distances without pain or discomfort. Features such as the 3D suspension system improve upper-body mobility, and the upper and lower compression straps ensure total comfort and maneuverability no matter how heavy the load is.
Nomatic 30L Travel Bag-Duffel/Backpack
The Nomatic 30L is a versatile long-term travel bag with a unique strap design that lets you use it as a duffel bag or a backpack.
It has a roomy interior that lets you load a surprising amount of stuff, and an array of pockets and compartments that keep shoes, clothes, and personal accessories neat and tidy.
Osprey Porter 46 Travel Backpack
---
Want to connect with fellow long-term travelers? Join our exclusive Facebook group and take part in the conversation.
---
PSSST. Your travel medical insurance can now cover COVID-19! If you grab SafetyWing's Nomad Insurance, it'll be covered just like other illnesses. I've been using it since 2019 and I can assure you it's the perfect solution for nomads like you and me.
The Osprey Porter 46 works just as well for quick trips and longer travel, with a generously sized interior and a convenient front panel opening. It even has a large laptop sleeve, pockets of different sizes, locking zippers, and a daypack option.
Digital Nomad/Work Backpack
If you are a digital nomad, shopping for a backpack involves some specific concerns. It needs to have sufficient space for all your gadgets, for instance, and it has to keep them protected against moisture and impact.
It also has to be light enough to carry without sacrificing space. Here are some suggestions on backpacks that are perfectly suited for digital nomads.
Nomatic 40L Travel Bag-Duffel/Backpack
The Nomatic 40L is a handy travel bag that can be used as a duffel bag or a backpack, with hip straps that take some of the weight off your shoulders.
It has more than enough pockets to hold everything you might want to bring with you on a trip, including your laptop, phone, tablet, clothes, personal items, and more.
Tortuga Outbreaker 45L Carry On Travel Backpack
The Tortuga Outbreaker 45L is a stylish and ruggedly designed travel backpack that is big enough to carry several days' worth of clothes, personal items, electronic gadgets, yet it is small enough to carry with you on a plane.
Features such as the adjustable suspension system, moisture-wicking padding, and padded hip belt ensure total comfort even with long hours of use.
Hexad Access 45L Duffel Bag – Travel Duffel Bag
The Hexad Access 45L is one of the most spacious travel bags on the market and it has the advantage of being usable as a backpack or a duffel bag.
You don't have to worry about your fragile and delicate electronic items getting wet or damaged, with the bag's rugged, waterproof exterior made out of high-quality tarpaulin material.
Kathmandu Federate Adapt Pack
The Kathmandu Federate Adapt Pack is a backpack designed for the most demanding travel scenarios, with an adaptable design that lets you configure it as a check-in pack, a carry-on bag, or a day pack according to your needs.
Features such as a breathable harness, a removable packing cell, and a detachable shoulder strap make it ideal for the modern traveler.
Mark Ryden Waterproof Bag
Keep all your items safe, dry, and secure when you travel with the Mark Ryden Waterproof bag.
It features a reliable waterproof polyurethane surface material that resists wear and tear as well as moisture, and it even has a convenient USB port so that you can charge your devices even while running through a busy airport terminal or train station.
Waterproof Backpack
Waterproof backpacks are tremendously useful if you spend a lot of time outdoors braving the elements. They keep out moisture that can damage sensitive electronic equipment and keep your clothes dry.
And if you carry books or paper documents around, you will appreciate the protection they provide. Here are some of the most reliable waterproof backpacks on the market.
YETI Panga Airtight, Waterproof And Submersible Bags
The YETI Panga is both waterproof and airtight, which assures you of knowing that everything inside will be nice and dry even if you get caught in the middle of a raging thunderstorm.
The DryHaul shoulder straps make carrying the heaviest loads a breeze, and there are even removable chest straps and a waist belt that improves weight distribution.
FE Active Dry Bag Waterproof Backpack
As you may have guessed from the name, the FE Active Dry Bag is a waterproof backpack that provides superior protection against even the wettest conditions.
The PVC tarpaulin material keeps out wetness and moisture, and it even has convenient features such as netted side pockets and a spacious main compartment.
Rains Backpack
The Rains Backpack might seem like any other stylish and lightweight backpack, but it is as rugged and waterproof as they come.
The perfect choice for a day out in rainy weather, it has a single main compartment that is just large enough to carry essential items without weighing you down.
Earth Pak Waterproof Backpack
The Earth Pak Waterproof Backpack has a ton of features that keep all your things dry even in the wettest weather conditions: a secure zipper and buckle-equipped compartment, a roll-top design, and a reinforced strip that keeps moisture out.
You also get plenty of interior and exterior pockets, a mesh compartment, and even an interior key ring.
MIER Waterproof Backpack
The MIER Waterproof Backpack boasts a soft and waterproof TPU exterior with welded and heat-taped seams that prevent water from seeping in. The roll-top closure also helps keep your belongings dry while making the bag easy to open and close as needed while you are on the road.
Photography Backpack
Backpacks are excellent equipment cases for photographers! They provide an easy way to carry around cameras and accessories and keep them safe and secure.
Some of the best backpacks for photographers have plenty of pockets and compartments to keep everything organized and within easy reach. Check out these excellent options for photography-friendly backpacks!
Prima System | Modular Travel Backpack
Keeping all your photography equipment safe and secure is a cinch with Prima System's Modular Travel Backpack, which features a unique transformable design that lets you use it in up to four different ways.
It has a handy camera pouch that you can connect to the exterior for easy access or inside the bag when you want to keep it hidden out of sight.
Lowepro ProTactic 350 AW II Modular Backpack
The Lowepro ProTactic 350 AW II Modular Backpack is a premium solution for photographers that want the best bag for their camera equipment.
It boasts a modular design that can be repurposed to fit specific photography gear, with removable Velcro dividers, a rear-opening lid, and handy front loops that you can use to connect essential accessories for quick access.
Tenba Shootout 14L Slim Backpack Bag
The Tenba Shootout 14L Slim Backpack Bag is a nice alternative to big and bulky photography bags with its slim and compact design that allows for easier handling and better portability.
Although you probably won't be able to fit a full rig into this bag, it provides a secure carrying case for all the essentials you need for a quick shoot.
Vanguard Alta Sky 51D Camera Backpack
The Vanguard Alta Sky 51D is an excellent option if you need to pack a lot of photography equipment in a convenient and handy backpack. Its interior is big enough to accommodate a DSLR and a drone, and there is even a generously sized rear panel that you can slip your laptop into.
Think Tank Photo Streetwalker Pro V2.0 Backpack
Think Tank Photo's Streetwalker Pro is version 2 of the company's celebrated line of photography-friendly backpacks, and longtime fans will be glad to know that it offers more of the same features that made the original such a favorite among photographers.
It has a compact design that won't weigh you down, but still provides enough room for two full-frame cameras, lenses, and other accessories.
School Backpack
Backpacks aren't only for young school kids! All through high school and even through college, they can be useful for carrying everything you need from books and school supplies to personal items.
Many of them are quite stylish as well, allowing you to make an unforgettable fashion statement. Here are some of the coolest backpacks for school.
JanSport Big Student Backpack
The JanSport Big Student Backpack is large enough to carry everything you might need for school and after-class activities. It has no less than nine pouches, giving you plenty of room for books, school supplies, a laptop, a water bottle, and even a change of clothes.
The North Face Vault Backpack
This generously sized backpack from North Face is made of rugged polyester for outstanding durability, making it hold up even with rigorous use.
It has a reliable sternum strap, reflective safety panels, and a huge 28-liter capacity so there is plenty of room for your books, supplies, laptop, and more.
Incase ICON Laptop Backpack
The Incase ICON Laptop Backpack is a sleek and stylish bag that has several pockets and internal compartments that keep your school supplies neat and organized.
For the price, you get a rugged and durable nylon exterior, a padded rear panel, and lined pockets for convenient storage.
Fjallraven, Kanken Classic Backpack
The Fjallraven, Kanken Classic Backpack provides more than enough storage space for all your school supplies and sporting equipment, with a large main compartment, a zippered front pocket, and two smaller side pockets. The exterior is made of durable Vinylon F, and it has a zippered rain flap for added moisture protection.
Final Thoughts
That concludes our rundown of the different backpack styles available. As you can see, there is a wealth of different options available, and we've only just scratched the surface.
Keep in mind that although you could use an all-purpose bag for different applications, it is almost always best to choose a backpack designed for your specific needs. Get the best model that fits within your budget, and you should have a reliable backpack that you can rely on for many years to come.