The Best Places To Live In Mexico
In recent years Mexico has become popular with digital nomads and expats looking for a warm and welcoming location to base themselves. While people may have bypassed Mexico in the past for safety concerns, in 2021, there are some very safe parts of Mexico with large expat communities.
Aside from the warm climate and abundance of sunshine, living costs are super low compared to the US and most parts of Europe. Moreover, the proximity to the states makes Mexico especially popular with American expats and retirees.
Other perks of living in Mexico include good infrastructure for traveling between cities, friendly locals, wholesome food, and stable wifi connection (in the large cities at least). So, if you've set your sights on moving to the land of guacamole, here are the five best places to live in Mexico that are surprisingly safe.
Mexico City
Mexico City attracts digital nomads who seek a bustling lifestyle with a heavy sprinkle of culture. The vibrant nightlife is balanced perfectly with the astounding architecture of this old city. Mexico city is also set up perfectly for those working from their laptop. There are many high-quality cafes and a growing number of coworking spaces, too, such as CoCo Hub, PÚBLICO, and El 3er Espacio.
Many expats opt to live in the bohemian neighborhoods of La Condesa and Roma. These areas are full of hipster restaurants, art galleries, and other hang-out spots, providing plenty of opportunities to meet other expats.
The climate here is delightful, averaging mid-70s with some rain and cool evenings. Mexico city is generally safe, providing you take precautions but bear in mind, some areas have high crime rates. Even so, the city takes safety seriously, and crime rates have fallen in recent years. It now has one of the highest police officer-to-resident ratios in the world.
If busy crowds aren't your thing, you may find the hustle and bustle a bit much, as up to five million people come and go every day. Moreover, pollution levels can get pretty high, and renting here is more expensive than in other parts of the country.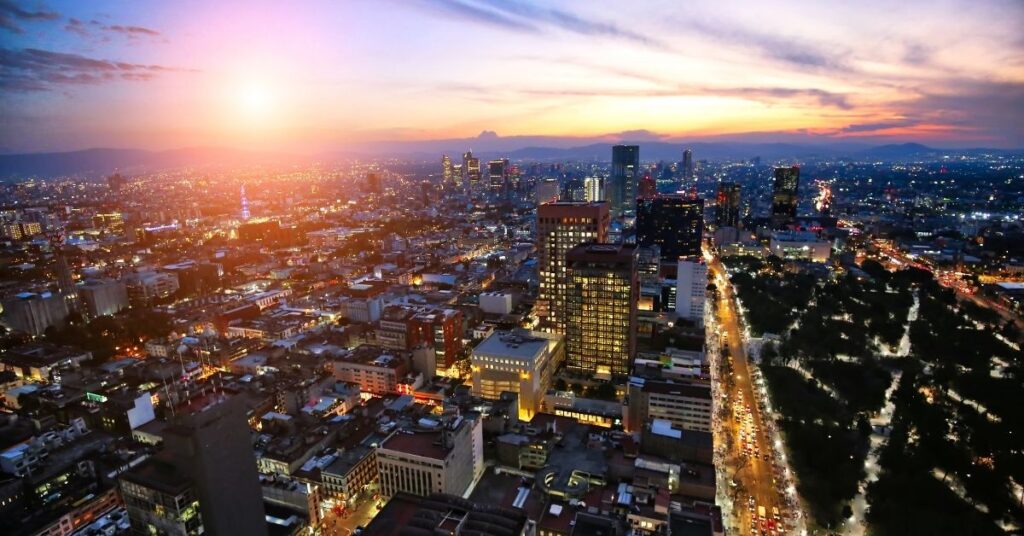 Playa del Carmen
Playa del Carmen was the first area to draw in digital nomads and today is one of the best cities to live in Mexico. This is because of its pure-white beaches, turquoise seas, relaxed way of life, and abundance of coffee shops and coworking spaces. Some popular coworking spots here are Nest, Cowork-in, and Bunker. Playa del Carmen is a lively place with lots of activities for digital nomads and has an active dive scene. While there is great nightlife, it's nothing like the mad crowds you'll find in Cancun.
Because of the large expat community here, Playa del Carmen is one of the few Mexican cities where you can get by with minimal Spanish. It's undoubtedly one of the safe cities in Mexico (providing you're cautious). You'll have no trouble walking around downtown Playa del Carmen.
The downside is that the cost of living is higher here than in many other cities. However, when you can nab a beach condo with stunning ocean views, the extra charge may be worth it.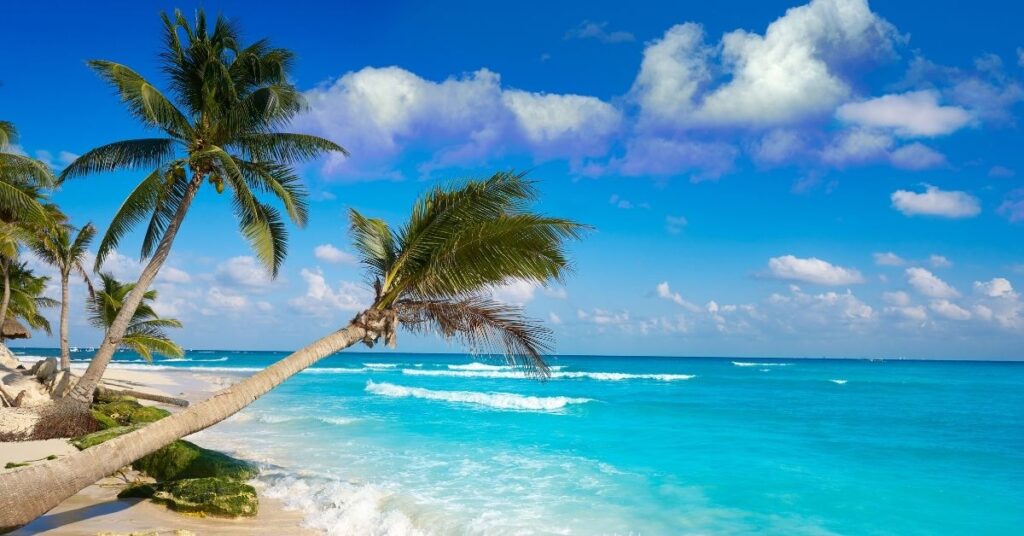 Tulum
Tulum is one of the safe parts of Mexico with extremely low crime rates. You can move around Tulum without fear of being attacked, robbed, or having your car stolen. This is just one reason that Tulum is becoming the latest digital nomad hotspot. Living here, you'll enjoy jungle trekking, snorkeling with turtles, and cenote diving to counteract all your screen time.
---
Want to connect with fellow long-term travelers? Join our Facebook group and the conversation.
---
PSSST. SafetyWing finally covers COVID. I've been using their Nomad Insurance since 2019. It's the perfect solution for nomads like me. Don't leave without your travel insurance.
---
Tulum is also one of the best places to retire in Mexico because of its nature and outdoorsy living. The town itself is beautiful, with many ancient Maya archaeological sites. What's more, there are gorgeous Caribbean beaches and tropical jungle all around. On top of this, Tulum boasts warm weather all year round, and it's easy to walk around the main town.
You'll find plenty of your favorite western eats here, from avocado toast to acai bowls. There are also many coworking spots like Bucko, CoCo Hub, and Tulum Art Club. Tulum is not the cheapest place to live in Mexico, and because it's a touristy place, prices tend to increase further during the tourist season.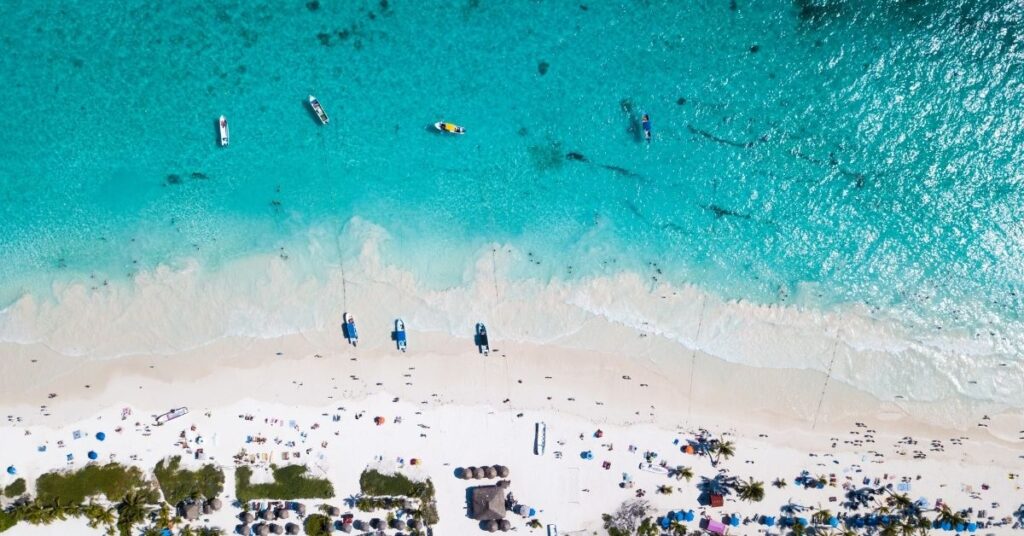 San Miguel de Allende
San Miguel de Allende is a stunning Mexican town full of charm and history. This historic wonderland is a favorite for American expats and one of the best places to retire in Mexico because of its pleasant spring-like temperatures and friendly locals.
San Miguel de Allende is one of the best places to live in Mexico if you want an authentic cultural experience. This is because the town hosts many cultural events such as parades and art festivals. Even so, you'll never feel out of your depth as over 8,000 expats live here.
The town can get pretty crowded with tourists. However, even in high season, you're bound to find a quiet cafe on the town's outskirts to catch up on your work. There are a few coworking spaces dotted around, such as Smartspace Hub and Alpha. In terms of safety, you'll have no worries here as it's perhaps the safest place to live in Mexico and is free from cartel wars and robberies.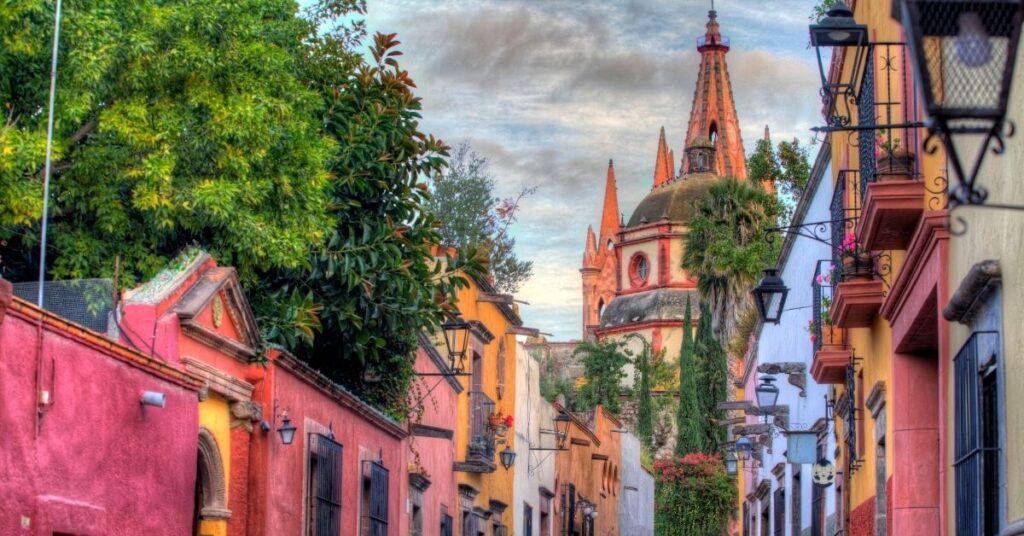 Puerto Vallarta
Puerto Vallarta is a sizable town with many expats who choose to settle here because of its beautiful beaches and excellent year-round weather. If you're new to Mexico, Puerto Vallarta is an ideal place. This is because it offers many home comforts and amenities for remote workers, such as stable internet connection and coworking spaces like Vallarta and Natureza.
Both retirees seeking laidback living and expats who want to spend their days off relaxing on the beach find Puerto Vallarta to be one of the best places to live in Mexico. It's also one of the cheapest as there is plenty of affordable accommodation and the cost of living is low. Furthermore, the crime rates are significantly lower than in some US cities like Miami and Las Vegas.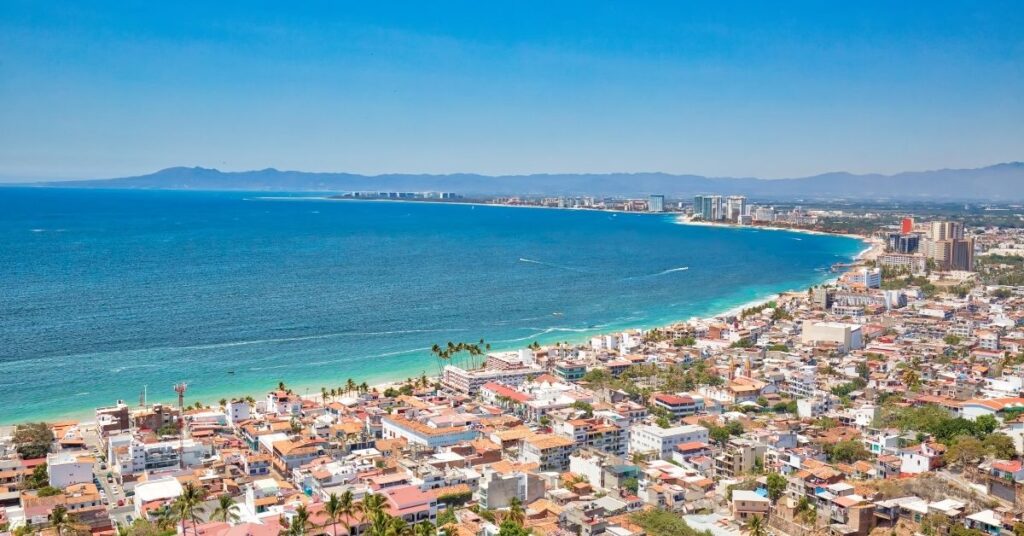 Final Thoughts
Mexico is an absolute dream destination; however, we know moving here can seem scary because of the country's reputation. However, these five areas are all safe parts of Mexico and have existing expat communities. Which one of these five best places to live in Mexico will you choose?