The Best Country In The World For Digital Nomads?
There is always going to be some debate about where the ideal spot is for remote working. This largely depends on your lifestyle and whether you're looking for a home away from a home, or a cultural explosion.
But, what if you could measure the best locations for digital nomads?
The travel insurance comparison site, InsureMyTrip has done just that.
They have analyzed measurable metrics of the top 20 digital nomad locations, to determine exactly which country might be the number one hot spot. Here are the categories they measured:
Internet speed

Average apartment rent

Happiness

Hours to learn the language

Nomad acceptance

Cost of a remote working visa

Length of a remote working visa
The overall rating system is out of 10, and the number one country with an overall score of 7.88 is (drum roll, please)… Norway!
Now, we don't really agree with this score considering Norway is an expensive country to live in. We would probably recommend Bulgaria or Thailand. But, we understand that the criteria used for this comparison are not the same ones we use ourselves. For example, it's hard to stay in Thailand long-term without doing visa runs.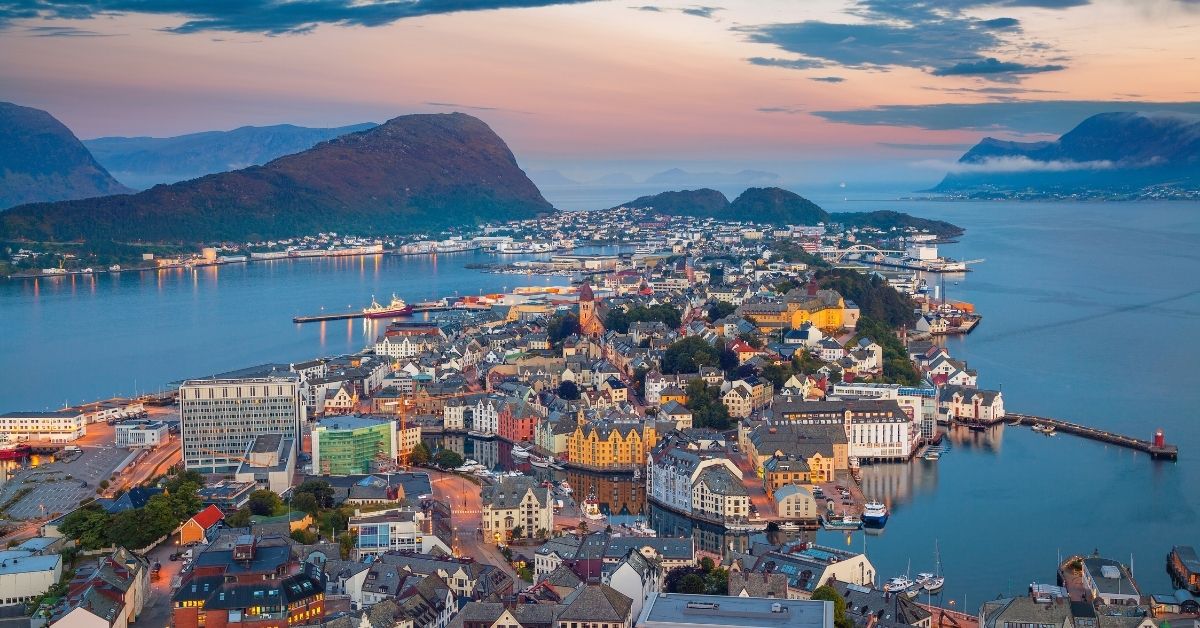 Here's how Norway fared for each category:
Internet speed –

58.95 mbps

Average apartment rent –

$1216

Happiness –

7.49

Hours to learn the language –

600

Nomad Acceptance –

7.73

Cost of a remote working visa –

$730

Length of a remote working visa –

Indefinite
If the chilly winters are putting you off, there are plenty of other great options for you. Here are the top 10 countries rankings:
Norway –

7.88
Mexico – 7.3

Germany –

7.19
Portugal – 6.84

Iceland –

6.83

Greece –

6.45

Costa Rica –

6.11

Jamaica –

6.03

Spain –

6.02

Bermuda –

5.97
Of these countries, Mexico and Greece both offer free remote working visas, whilst Greece, Portugal, and Norway all allow you to live and work remotely in their countries for an indefinite amount of time.
Mexico had the cheapest average rent of $354, followed by Greece ($404) and Jamaica ($480).
In terms of happiness, Iceland and Norway came out on top with scores of 7.5, and 7.49. They were followed by Costa Rica (7.12) and Germany (7.08).
Bermuda and Jamaica both require no time to learn the language if you're a native English speaker.
Iceland once again was the winner when it came to nomad acceptance with a score of 8.26, followed by Norway (7.73) and Germany (7.09).
And last but not least is internet speed, which once again found Iceland at the top, followed by Bermuda and Norway.
If you're looking for your next remote working location, we hope this has given you some food for thought.