The 7 Best Wine Regions In The World
All true wine lovers know that life is too short to drink bad wine. Moreover, with top wine regions in every continent, there is no excuse to do so. If touring a vineyard is on your bucket list, this list will inform and inspire you about where to go to get your wine fix.
If you can't make it to a wine region, Palate Club offers the experience of wine tasting at home with wines matched to your taste. Drinking wine never gets old, and the best wine regions in the world will always be there waiting for you.
France – Bordeaux
France is undoubtedly home to the most famous wine regions in the world. The most well-known and oldest one is Bordeaux. Bordeaux's wines have put the area on the map and made it one of France's most popular tourist destinations. This tourist demand led to the opening of a wine amusement park, a grown-up version of Disneyland!
Bordeaux is best known for its red grape varieties, particularly Merlot and Cabernet Sauvignon dominant blends. However, if you prefer white wine, you won't be disappointed as the vineyards also produce both dry and sweet white wines.
The best time to visit is between June and November when the weather is pleasant. Saying that we recommend timing your visit as close to September as possible. This is when Bordeaux's harvest season is, and therefore, the best time for vineyard tours.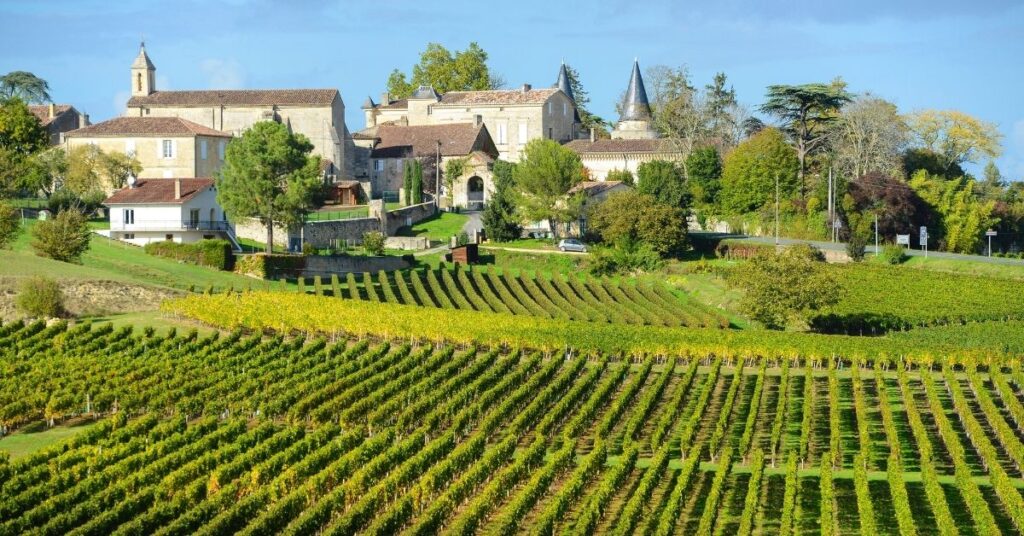 Italy – Sicily
Let's be honest; most tourists visit Italy for the country's food and wine. Both Northern and Southern Italy has many great wine regions. However, Sicily has the most vineyards and is one of the most beautiful wine regions in the world. The island's dry, warm weather and abundant sunshine make it the ideal climate for wine production.
Sicily's most famous wine is Marsala, a fortified wine with an alcohol content of around twenty percent. The region is also renowned for its Nero d'Avola (a hearty red), Moscato (a sweet dessert wine), and Catarratto (a soft, dry white wine).
The grape harvest in the South of Italy, including Sicily, occurs from late August to late September. However, August can be too hot for many, so late September to early October is the best time to visit.
USA – California
The USA is the fourth-largest wine-producing country globally, and a staggering 90% of their wine is produced in California. There are many vineyards throughout the state, but the most well-known wine region is Napa Valley. Napa Valley is home to Cabernet Sauvignon and has more recently become a renowned producer of Sauvignon Blanc too.
The best time to visit California's wine country is between August and September when the wineries are harvesting. Unfortunately, this does correspond to peak tourist season so expect large crowds and high accommodation prices.
---
Want to get free accommodation in exchange for work? If you're traveling on a budget or if you're trying to stay on the road longer, consider exchanging your skills for accommodation. Worldpackers is a platform that connects hosts and travelers. You could volunteer in exchange for accommodation and board. You can read more about Worldpackers here. Get a $10 discount and 3 extra months when using this link.
---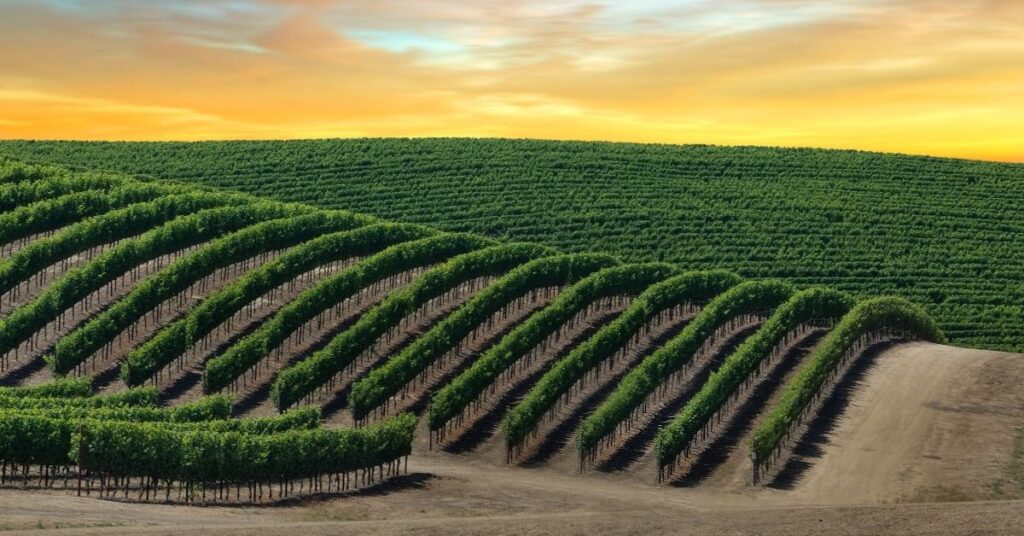 New Zealand – Marlborough
---
Want to connect with fellow long-term travelers? Join our Facebook group and the conversation.
---
PSSST. SafetyWing finally covers COVID. I've been using their Nomad Insurance since 2019. It's the perfect solution for nomads like me. Don't leave without your travel insurance.
---
Not all the best wine regions in the world are found in Europe and the US. In recent years, New Zealand has proven that they are home to top wine regions, especially when it comes to Sauvignon Blanc. Marlborough is the most famous wine region in the country, producing some of the best medium-bodied white wines you will come across.
As well as high-quality wine, the outstanding landscapes and scenery of New Zealand make Marlborough one of the most beautiful wine regions in the world. The best time to visit is between February and April when harvesting takes place. This is late summer/early autumn in New Zealand, so the weather is usually fantastic and not too hot.
Australia – Victoria
The wine produced down under is just as popular as the beer. The country has around 100 grape varieties and 65 wine regions. One of the most famous is Yarra Valley in Victoria, which offers 300 vineyards and 160 wineries.
Victoria's cooler climate allows this wine region to produce multiple wine varieties, such as Chardonnay, Cabernet Sauvignon, Shiraz, and Pinot Noir. Therefore, whichever type of wine takes your fancy, you won't be disappointed with a vineyard tour here. Australia shares the same harvest season as New Zealand, so the best time to visit Yarra Valley is during early Autumn, ideally March.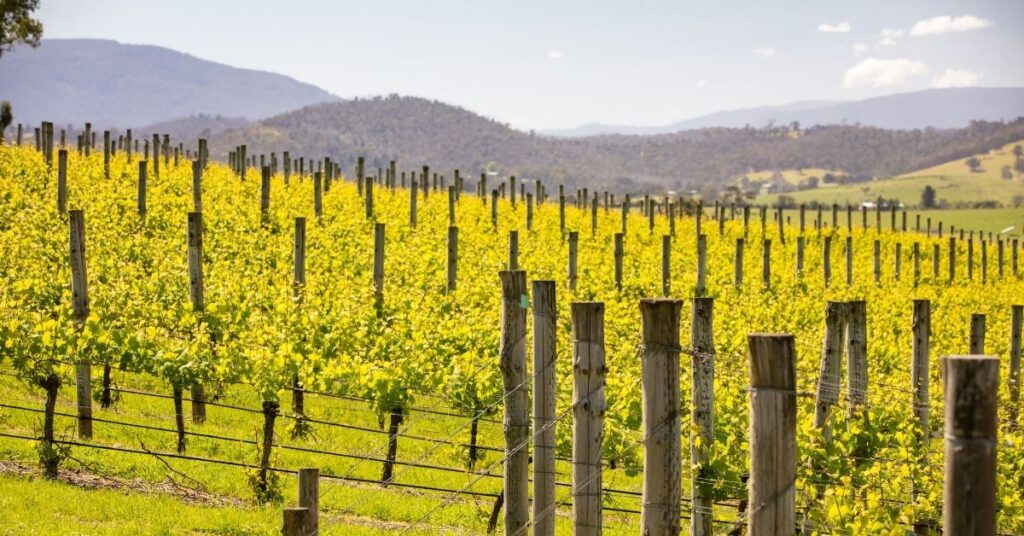 South Africa – Marlborough
Wine may not be the first thing that comes to mind when you think of South Africa, but there is no denying that the wines produced here are top-notch! The country's fertile grounds and pleasant climate make South Africa, particularly Cape Town, perfect for wineries. Here you'll find an array of well-known wines, including Sauvignon Blanc, Cabernet Sauvignon, Merlot, Shiraz, and Chardonnay.
Taking a vineyard tour in South Africa is a unique experience. For example, you can go on a mountain wine safari where you'll explore gorgeous mountain top wineries with breathtaking views of Capetown. While you may not think of Capetown as one of the best wine destinations in the world, visiting this region is sure to amaze you.
February and March are Capetown's grape harvest and an ideal time to visit as many vineyards open their doors for tours and wine-making activities. If you can't make it for the harvesting season, September is a lovely time to visit as everything turns green for the winter.
Chile – Casablanca
Chile may not be one of the most famous wine regions, but it is one of the largest and most beautiful wine regions in the world. Although Chile does produce red wine, white grape varieties such as Sauvignon Blanc and Chardonnay are the staples here, especially in the Casablanca Valley.
The wineries in Casablanca Valley are open all year round for tours. Still, the best time to visit is between September and June. The warmest, driest months in Chile are January to March, and grape harvesting occurs from mid-March to the end of April, just as the weather is cooling down. Towards the end of March, Casablanca holds its annual grape harvest festival. Here, they showcase their wine along with local cuisine and handicrafts.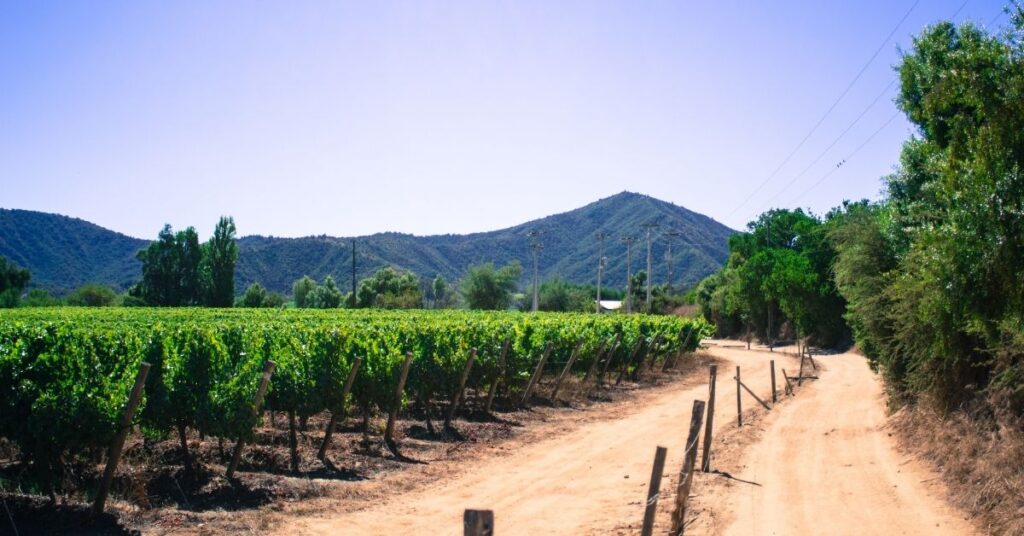 Final Thoughts
Wine tasting and vineyard tours are suitable for anyone who enjoys a good glass of wine, and you don't need to be a wine connoisseur. Visiting one of the top wine regions in the world is a memorable and pleasurable experience. Moreover, wine, like life, is meant to be enjoyed, so get planning a visit to one of the best wine regions in the world today.