The 6 Best Websites For Travellers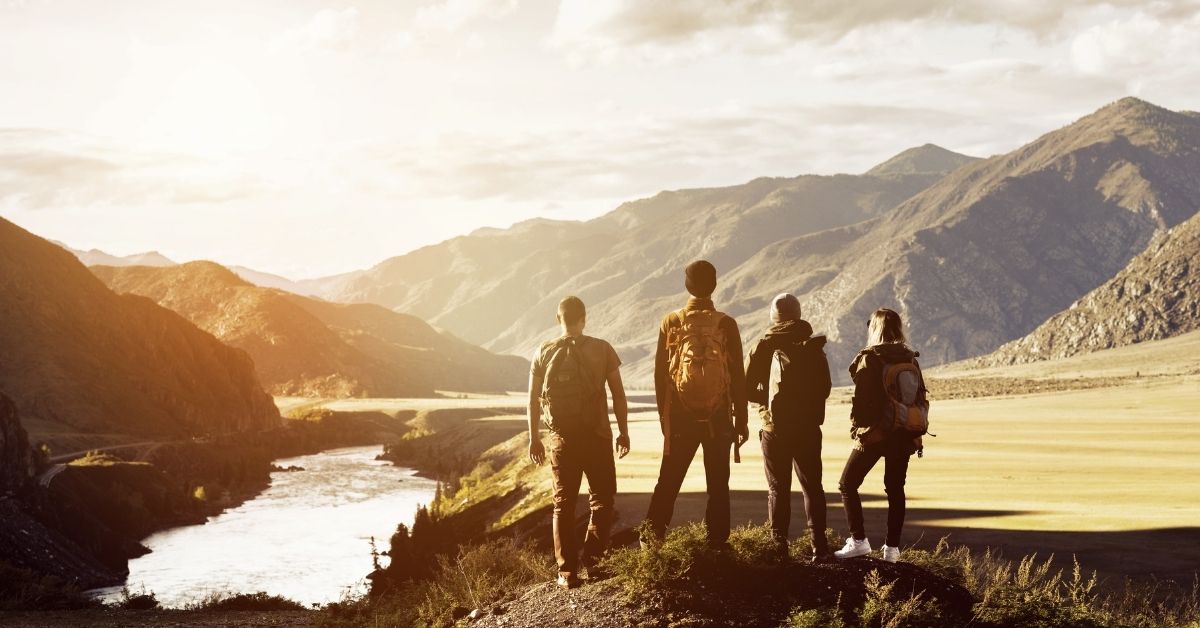 By this point in the pandemic, you're beyond ready for your next big trip. However, it's been so long since you've traveled that you're not exactly sure where to start. Plus, you've forgotten the tricks you used in the past to find the cheapest flights. Never fear – there are some great sites for travelers that can help you get back on track and out into the world!
1. Skyscanner
Known as a "flight aggregator," Skyscanner.com lets you search for flights on multiple airlines at the same time. You simply head to Skyscanner.com and plug in your origin, destination, and the dates and times you're looking to travel. Skyscanner shows you all the possible flight prices across several different airlines. From there, you can see which flights are the cheapest, which have the shortest layovers, and which would simply work best for your schedule. Skyscanner also has a feature that allows you to search for flights leaving from nearby airports as well, in case there are some cheaper or better flight deals into or out of a nearby city.

One of the absolute best features of Skyscanner is it allows you to set a "price alert" for your chosen destination. For example, say you want to head to the Maldives sometime in the next year. You can search for a flight to the Maldives out of the airport closest to you and then hit "set price alert." Whenever that price rises or falls, Skyscanner will let you know immediately via email!

When you're ready to purchase a flight from Skyscanner, it will direct you to the airline's website to buy the tickets from there. Sometimes I use Skyscanner to search for the best flight times and prices and then head over to the airline's website to buy it from there myself.

Pro tip: if you find a good flight deal but want to purchase it later, don't forget to clear your browser's "cookies" before purchasing the flight! Sometimes, sites will track your browsing history and raise the price if you visit the page a second time. If you clear your cookies or refresh your browser history, they won't be able to!
2. Kayak
Although similar to Skyscanner, Kayak.com is another one of the best websites for travelers. Like Skyscanner, it's an aggregator, but not just for flights! Kayak can help you find the best car rental, accommodation, and other types of transportation for your origin, destination, and price point. And, of course, flights too! You can also buy entire vacation packages from Kayak, simply by searching your origin, destination, and time frame and clicking on "packages." It also gives you recommendations on activities and places to go in your chosen destination.
3. Scott's Cheap Flights
Like the name suggests, Scott's Cheap Flights shows you cheap flight deals. Most of the flight deals on the site are due to "error fares," or times that an airline posts an abnormally cheap flight on accident. Scott's Cheap Flights catches them and will send you an email so you can take advantage of the deal ASAP. The only catch is the price sometimes goes away after a day or two, so you have to act fast! The site is free, but there is an option to pay for a subscription and see yet more deals.
4. HolidayPirates/TravelPirates
---
Want to connect with fellow long-term travelers? Join our Facebook group and the conversation.
---
PSSST. SafetyWing finally covers COVID. I've been using their Nomad Insurance since 2019. It's the perfect solution for nomads like me. Don't leave without your travel insurance.
---
The UK-based site HolidayPirates and its USA/Canada-based affiliate TravelPirates help you find cheap vacation packages for trips all over the world. TravelPirates also helps you find cheap flights leaving from the US and Canada. All you have to do is enter your origin, destination, and time of travel, and both websites will help you find the cheapest deal!
5. AirBnb
I can't write a list of the best sites for travel and not include AirBnb! Regular, every-day people use AirBnb to rent out either rooms in their house or their entire property to travelers. Staying in an AirBnb is generally much cheaper than staying in a hotel, and the properties will usually feel much more homey than a hotel (because it's literally someone's home). When using the platform, you can specify if you are looking for a room in a house with a kitchen and bathroom shared with the host, or if you are looking to rent out an entire property just for yourself. Frequently, AirBnb hosts own several listings on the site, so it is possible that you will be able to stay in one without the host being home. Each listing is different, so make sure to read them thoroughly to make sure they fit your needs. Especially when traveling internationally, staying in an AirBnb is a great way to stay in a property in a neighborhood you may not otherwise get to see as a tourist – for a much better price than you would get with another type of accommodation.

AirBnb isn't limited to property rentals. The website also has a fairly new feature called "AirBnb Experiences" in which you can book activities led by locals. Want to go sailing while on vacation but not sure where? What about taking a local cooking class? These are the types of experiences you can find on AirBnb, led by local experts in the subject. Of course, there might not be as many experiences currently offered due to COVID restrictions, but as travel comes back, slowly, so will activities like these.
6. VRBO
Short for "Vacation Rentals by Owner," VRBO is a similar concept to AirBnb in that it allows you to rent out space in someone's house. However, whereas with AirBnb you have the choice of renting out either a room in a house or an entire property, VRBO is specifically for renting out entire vacation rental properties. For this reason, VRBO is ideal for a family trip or a vacation with multiple groups of people. Like AirBnb, VRBO will frequently be cheaper than booking a hotel room, and also give you the possibility of being able to stay in a less touristy area that you may not experience otherwise.
Now that you've seen some of my favorite websites for travelers, it's time to start planning your trip! I hope you're able to use some or all of these helpful websites while planning your next getaway.