The 5 Best Places To Live In Hawaii
Wondering where the best places to live in Hawaii are? Keep reading to find out!
The beautiful and unique islands of Hawaii aren't just a fantastic vacation spot but a wonderful place to live and build roots, too.
Ready to travel again? Don't go without travel insurance.
I recommend SafetyWing Nomad Insurance. I've been using it since 2019 and I can assure you it's the perfect solution for nomads like you and me.
So if you've always dreamed of living in paradise, Hawaii can make that a reality. Not only will you wake up to some of the most stunning beaches and nature on this side of the world, but you'll enjoy abundant amenities and modern facilities.
Moreover, many industries are thriving here, including tourism, retail, transportation, and trading. So while Hawaii is not the cheapest place to live, what you get for your money by living here is worth it for many.
Once you decide to relocate to paradise, you just have to choose where to live. We're helping you out with that by sharing the five best places to live in Hawaii and their pros and cons.
As you will see from the list below, your circumstances and priorities will determine which Hawaiian town is best for you.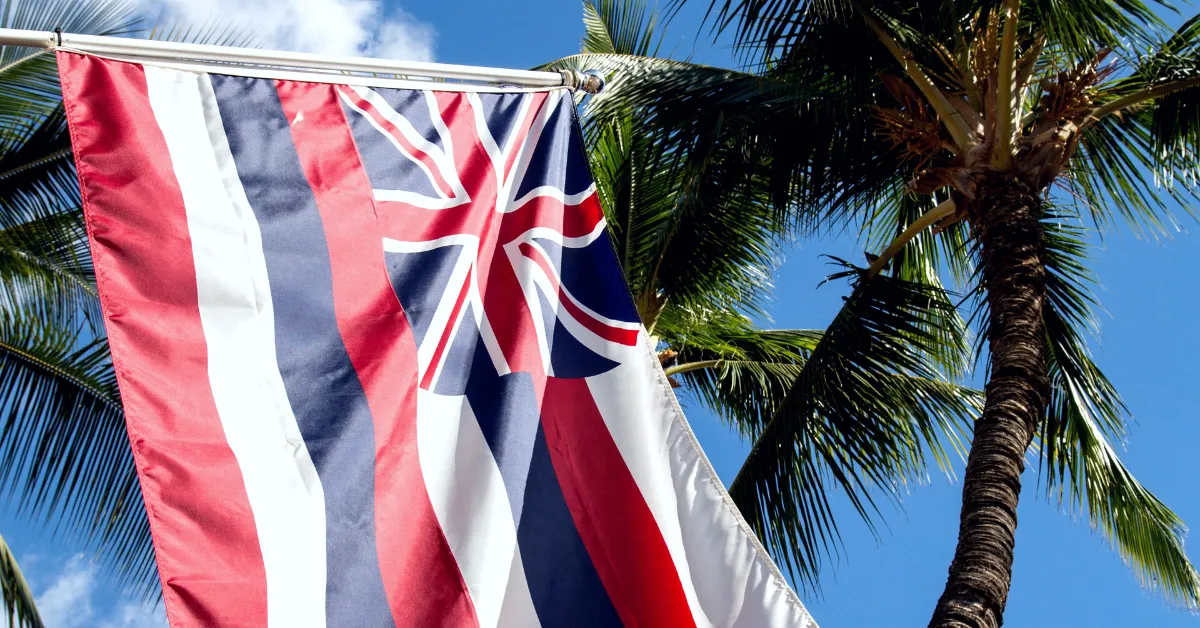 Honolulu
The capital of Hawaii, Honolulu, is located on the island of Oahu. Along with being a major tourist destination, Honolulu is also one of the best cities to live in Hawaii, thanks to its wide range of amenities, low crime rates, excellent educational institutes, and stable housing market.
Tourism is the most significant industry in the capital city, contributing $10 billion annually to the economy. However, the banking, manufacturing, international business, and military defense sectors are all thriving in Honolulu, so there are various jobs and business opportunities for foreigners.
Honolulu has a bustling cosmopolitan atmosphere with numerous high rises. However, as it is located on the coast, a stunning sandy beach lines the city.
This, combined with the backdrop of lush greenery, makes it one of the most beautiful cities in the USA. Thus, it is a top choice for expats looking for a blend of metropolis and nature.
East Honolulu is particularly popular among expats living and working in Hawaii. You will find the most upscale neighborhoods here, such as Kaimuki and Kapahulu.
These areas have a more suburban feel as they are away from the skyscrapers and tourists.
However, the cost of living in the capital city is among the highest in Hawaii. Rental prices vary depending on the neighborhood, but a one-bedroom apartment typically costs between $1700 and $2100 per month.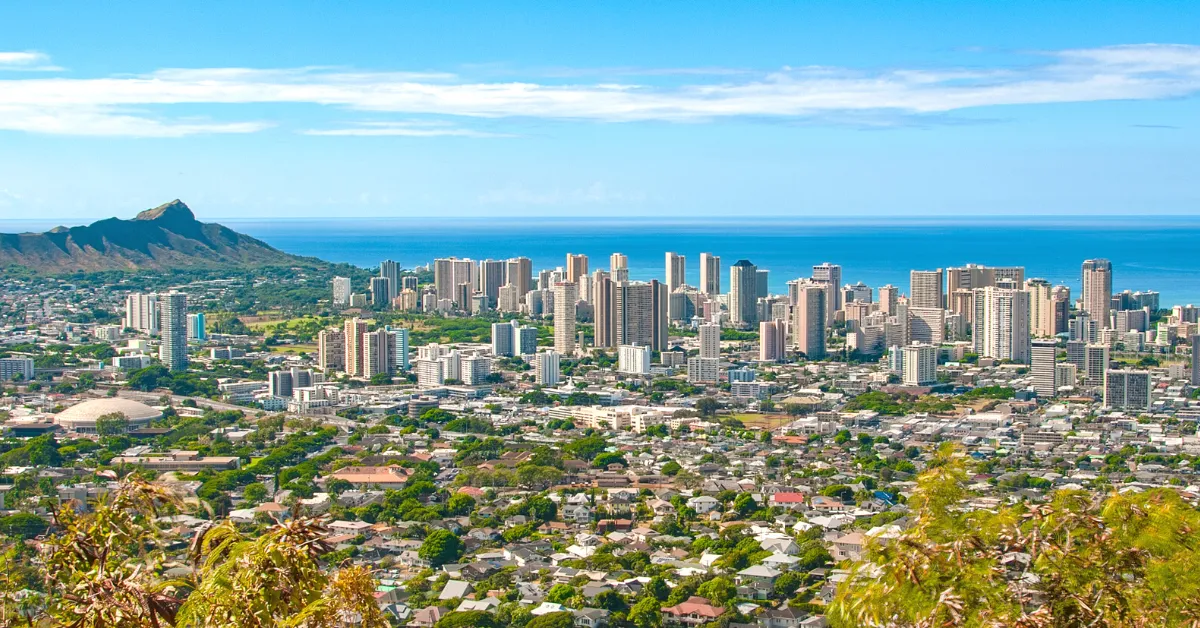 Kailua
If you want to live in Oahu but prefer a smaller, quieter location than the capital city, you'll surely love Kailua. This small historic town is charming and picturesque.
Kailua sits on the scenic Kona coast with white sand beaches, transparent turquoise waters, and lush vegetation. Kailua's pristine nature makes it one of the best places to live in Hawaii for adventurers and outdoor enthusiasts.
Aside from the beaches, there are several fantastic outdoor attractions, such as the Kahana Pond State Wildlife Sanctuary and Maui Nui Botanical Gardens. Moreover, Kailua is a hub for hiking and watersports.
Kailua is also an attractive option for families as there is a good choice of schools, a decent public transport system, and extremely low crime rates. However, while it once had a booming housing market, the influx of foreigners buying vacation homes here has resulted in rocketing real estate prices.
Renting is just as expensive as buying, with prices in line with the capital city. Moreover, restaurant and grocery prices are incredibly high, as it is a popular tourist destination.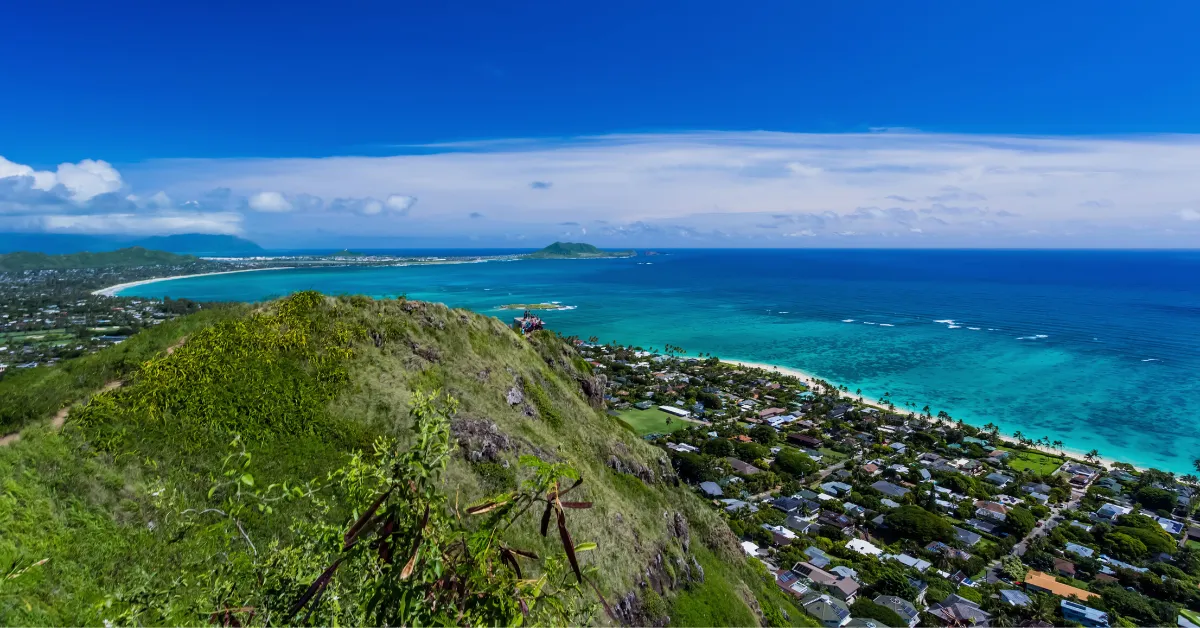 Mililani
Also on the island of Oahu is the inland town of Mililani. As it's not a tourist hotspot, Mililani has a local, suburban vibe and a strong sense of community.
Thus, it is a fab choice for expats who prefer to live away from the tourist crowds.
Mililani is one of the best cities in Hawaii for families, with 42 public schools spread among only 21,000 people. As a result, the small class sizes mean children get more attentive teaching.
You may be tempted to pass up this town as it's not on the coast. However, Mililani's inland location gives it a unique landscape compared to the beach cities.
It is surrounded by jungle and borders the magnificent Oahu Forest National Wildlife Refuge. Moreover, as the island is small, you can reach several beautiful beaches in 30 minutes or less.
Of course, being a small town, the downside of Miliani is the lack of job opportunities. This is certainly not the place to seek work if you want to advance your career, but that doesn't mean you have to eliminate a suburban life altogether.
Mililani is a 30-minute drive to the capital center, so commuting is not much of a headache. Thus, Mililani can really offer it all, except a thriving nightlife!
In fact, there is one bar and a few restaurants in town, so it naturally is not a top choice for young, single expats looking to party.
Hilo
The town of Hilo is the largest commercial and residential area on the big island. Unlike other parts of the island, Hilo has never been overrun by tourists, which has allowed it to maintain its traditional heritage and local atmosphere.
Still, it's not a sleepy town by any means; in fact, it is quite the opposite. Hilo has an international Airport, a major university, a tropical zoo, and many other attractions, such as museums and art galleries.
This large town is also a hub for outdoor activities. The Wailoa River State Recreation Area is a beautiful place for walking, fishing, and picnicking.
In addition, the beaches here are ideal for swimming, snorkeling, surfing, and other watersports.
Hilo is also an excellent place for shopping, with many locally owned boutiques, unique shops, and large malls. Therefore, Hilo is a perfect all-around choice for expats living and working in Hawaii and one of the most underrated towns here.
All these amenities and attractions mean a diverse range of jobs are available. From transport to education to retail to tourism, you'll find work regardless of your skills.
Living costs, including rental prices, are not too bad here either. For example, you can rent a one-bedroom apartment for around $1500 or a 3-bedroom house for less than $2500.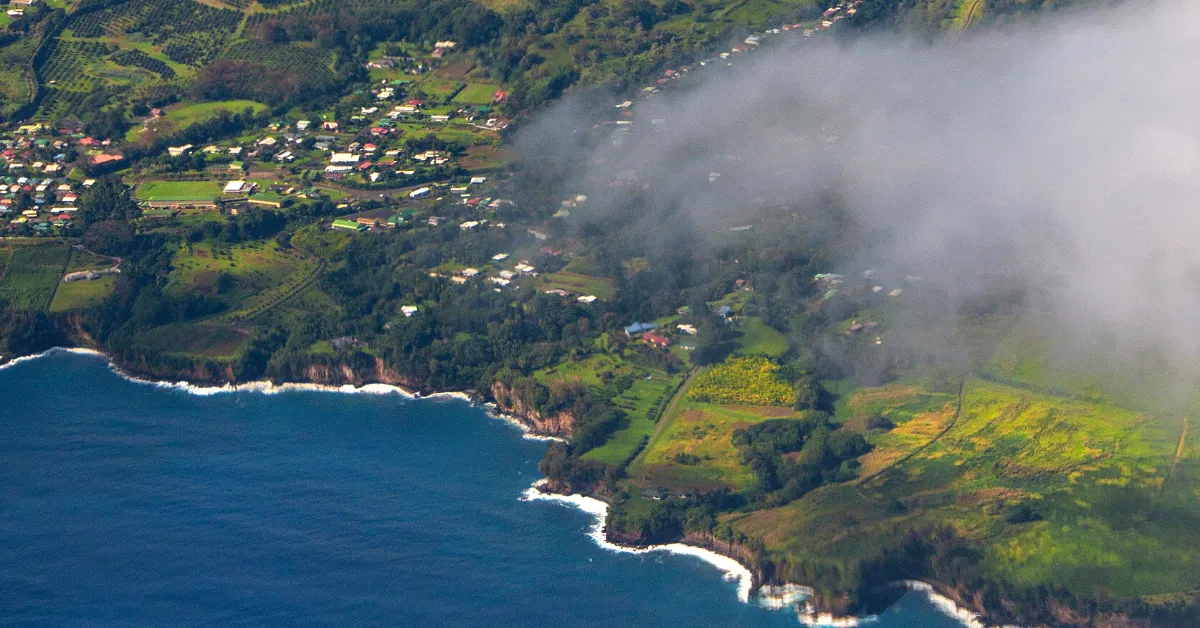 Kahului
Kahului, on the island of Maui, is one of the best places to live in Hawaii for families as it is home to several excellent schools. Moreover, as a shopping hub, the town has a strong economy.
There are plenty of job opportunities in retail and other industries like transport (as it is home to the country's main airport and a deep-draft harbor).
Kahului also boasts an idyllic climate where the winters are mild, and the summers are comfortable. It's also a very 'locals' town as many tourists visiting Maui do not stay here.
As a result, you'll find some of the best local cuisines and enjoy the intimate community feel, which is why Kahului is a favorite among expats who settle down long-term in Hawaii.
Another benefit of living in Kahului is that it is not quite as expensive as other parts of Hawaii. Although living costs are not low, rent is more affordable here than in Honolulu.
For example, a one-bedroom apartment costs around $1500, and a 3-bedroom house is about double that.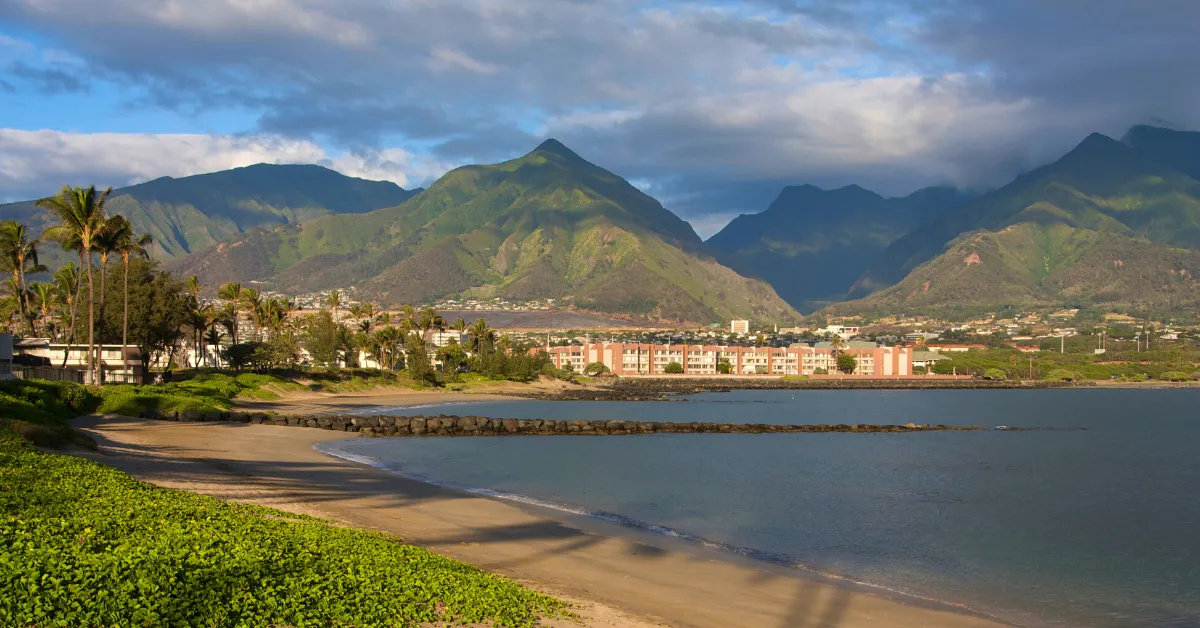 Final Thoughts On Best Places To Live In Hawaii
As you can see, this list of the best places to live in Hawaii offers something for everyone. Firstly, Honolulu will allow you to enjoy a fun, vibrant island lifestyle while building a successful career.
Alternatively, suppose you want to enjoy peaceful family life away from the tourist crowds. In that case, the high-quality schools and low crime rates in Kailua and Kahului will undoubtedly be appealing.
Not sure if Hawaii is the right place for you? Read one of the following guides: