The 5 Best Party Cities In Canada
Most tourists and backpackers go to Canada for the beautiful nature and scenery of the National Parks, Niagara Falls, and the Rocky Mountains. However, the nightlife in Canada is well and truly alive. As well as being home to world-class clubs and bars, Canadian party cities host some fabulous festivals and music events.
Whether you're working or studying in Canada, or are planning an epic trip around the country, here are the five best party cities in Canada that you should not miss!
1. Vancouver, British Columbia
Vancouver is a popular city choice for travelers, digital nomads, and expats for many reasons. Being close to both the mountains and the ocean, Vancouver is an incredible city for outdoor sports and adventure. What's more, it's one of the best places to party in Canada!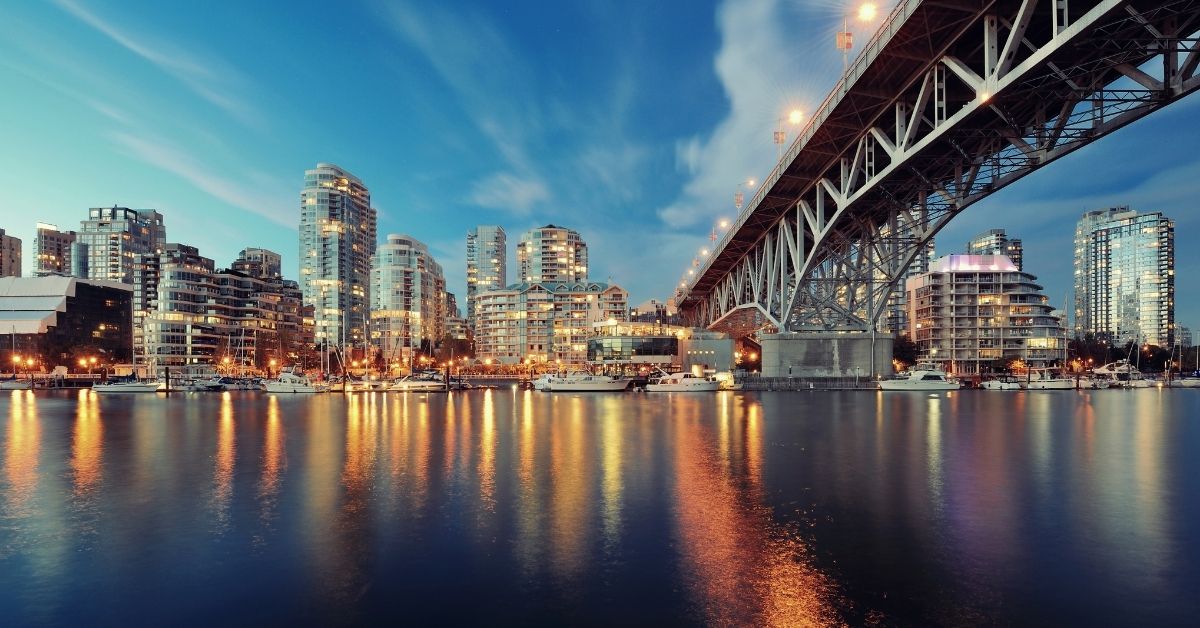 When to visit
If you're looking to party hard, head to Vancouver in the Summer or early Fall. This is when the harbor and surrounding areas come alive both during the day and at night. You'll find plenty of parties and events happening during the summer months, such as the Caribbean Days Festival. Every July, North Vancouver's Waterfront Park hosts a massive Caribbean party full of tropical music, food, and culture.
Best places to party
Some of the best spots for partying in Vancouver are:
The Roxy – A longtime nightlife institution located in the Granville Entertainment District.

Fortune Sound Club – A trendy club in Chinatown that plays an eclectic mix of genres.

Republic – A modern two-story nightclub in Granville Street playing a different genre every day of the week.
2. Toronto, Ontario
Toronto is the largest and busiest place in Canada and a truly cosmopolitan city, attracting a diverse array of people for both work and play. Aside from the top-quality bars and clubs, the ease of getting around Toronto makes it one of the best party cities in Canada. The city boasts an efficient public transport system, plus, you can grab a taxi (or uber) here in no time at all.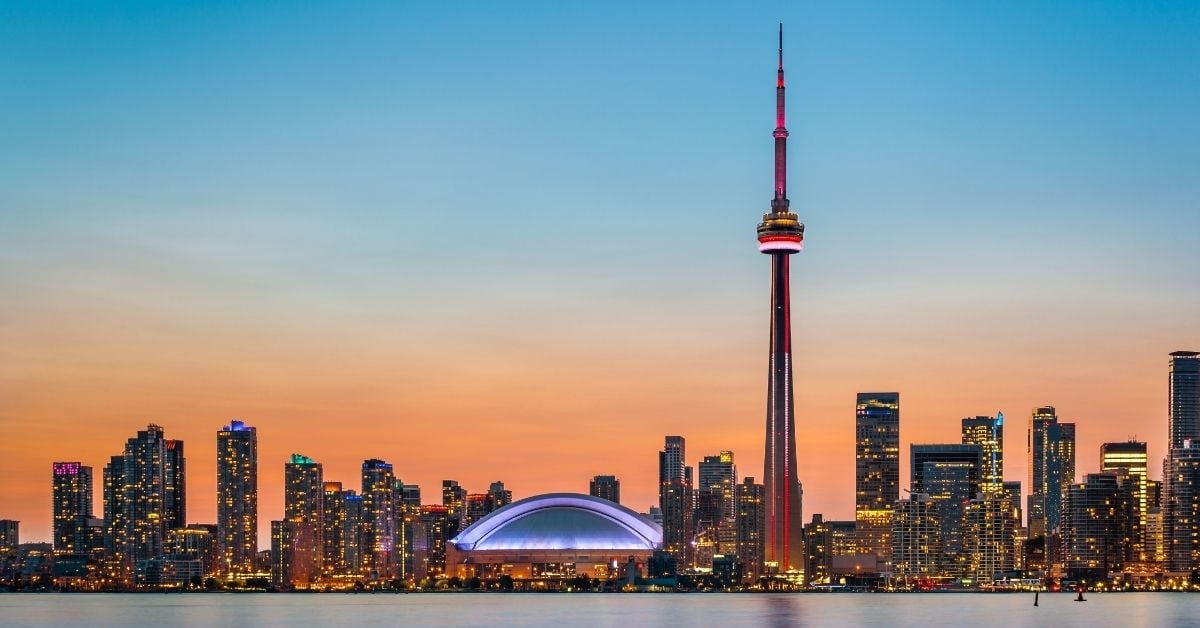 When to visit
Like Vancouver, the best time to visit this party city is in Summer and early Fall, from May through to September. Toronto hosts some of the best music festivals in Canada. These include the Beaches International Jazz Festival in July and Canadian Music Week in May. During the summer, the city also hosts Toronto Pride and Toronto Caribbean Carnival.
Best places to party
As one of the best Canadian party cities, you'll be spoilt for choice when it comes to clubs here. However, a few of our favorites are:
Lost and Found – A 100-year-old building located on King Street West.

Maison Mercer Nightclub – A multilevel club with a rooftop terrace providing magnificent views of downtown Toronto.

Rebel – Toronto's biggest nightclub, consisting of four rooms playing four different music styles.
3. Montreal, Quebec
Montreal is a favored place for students and digital nomads and a much-loved Canadian city with travelers and backpackers. Montreal has much lower living costs than other cities, boasts an abundance of art and culture, and is, without doubt, one of the best party cities in Canada.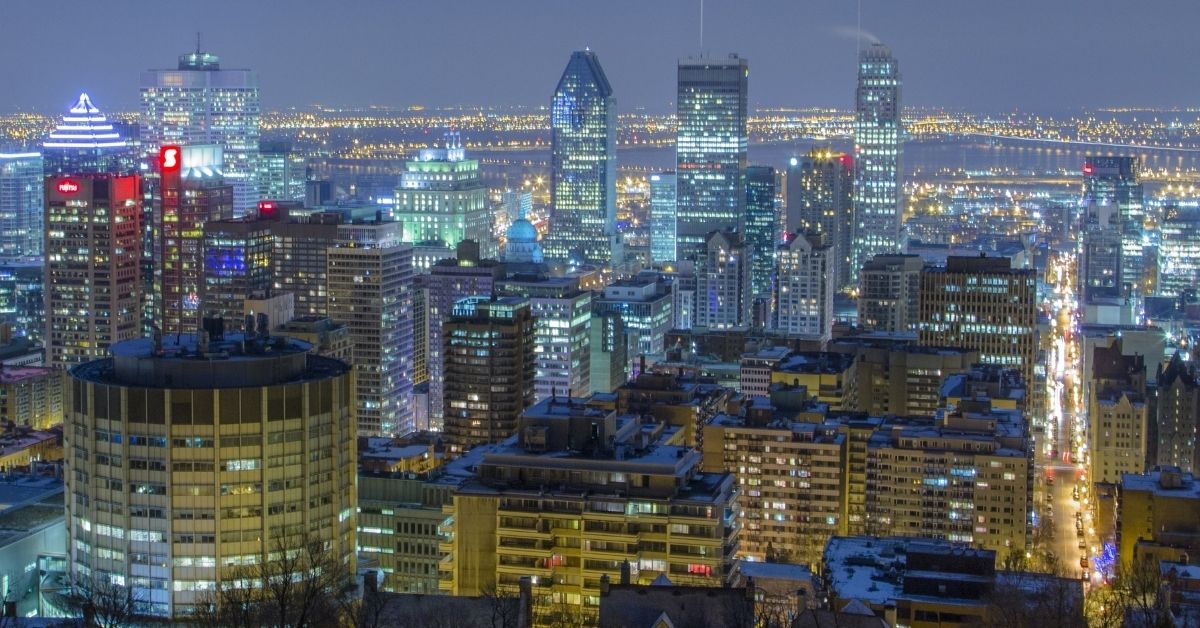 When to visit
---
Want to connect with fellow long-term travelers? Join our exclusive Facebook group and take part in the conversation.
---
PSSST. Your travel medical insurance can now cover COVID-19! If you grab SafetyWing's Nomad Insurance, it'll be covered just like other illnesses. I've been using it since 2019 and I can assure you it's the perfect solution for nomads like you and me.
Montreal gets very cold, and in January, the temperatures are similar to Moscow in Russia. The best time to visit is between March and May or September and November. During these months, the weather tends to be milder and more bearable.
Despite the cold weather, Montreal offers some of the best events and nightlife in Canada all year round. Highlights include Piknic Electronik in June, POP Montreal in September, and Igloofest (the coldest music festival in the world) in January.
Best places to party
Aside from the many festivals taking place, there are some world-famous nightclubs and party spaces here too, such as:
Ausgang Plaza – An ample multifunctional space in Rosemont that hosts regular DJ performances and live music shows.

L'Axe du Mal – A collection of four nightlife establishments, all located at the crossroads of Saint-Denis Street and Mont-Royal Avenue.

Montreal Casino – Canada's largest casino often hosts live music events, alongside gambling and poker tournaments.
4. Calgary, Alberta
Many travelers and backpackers see Calgary as just a stopover before or after a hiking adventure in Jasper National Park, Lake Louise, or Banff National Park. However, Calgary is one of the lesser-known party cities in Canada, providing a great night out to passers-by and locals alike.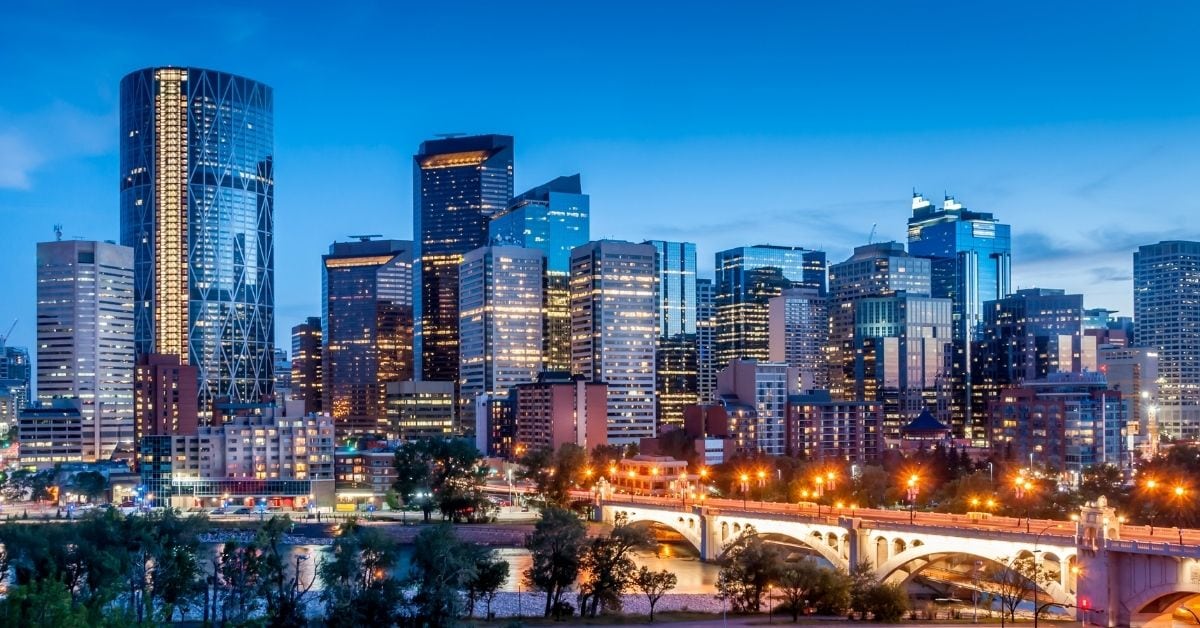 When to visit
The best times to visit Calgary are from June to August, as this is when most of the city's festivals occur. One festival worth planning your trip around is the Calgary Stampede that takes place in July. This event honors the country's cowboy culture featuring lively evening shows and plenty of live music performances.
Best places to party
If you're looking for clubs and bars in Calgary, here are a couple of suggestions:
The Hifi Club – A multi-purpose live music venue, dance club, and art gallery located in the Beltline district.

Habitat Living Sound – A lively nightspot with DJ's spinning house music and disco tunes.
5. Halifax, Nova Scotia
The vibrant coastal city of Halifax is an underrated party city. Halifax is rich in Celtic traditions and is pretty small compared to the other major cities in Canada. However, its size makes the city easy to walk around and ideal for bar hopping.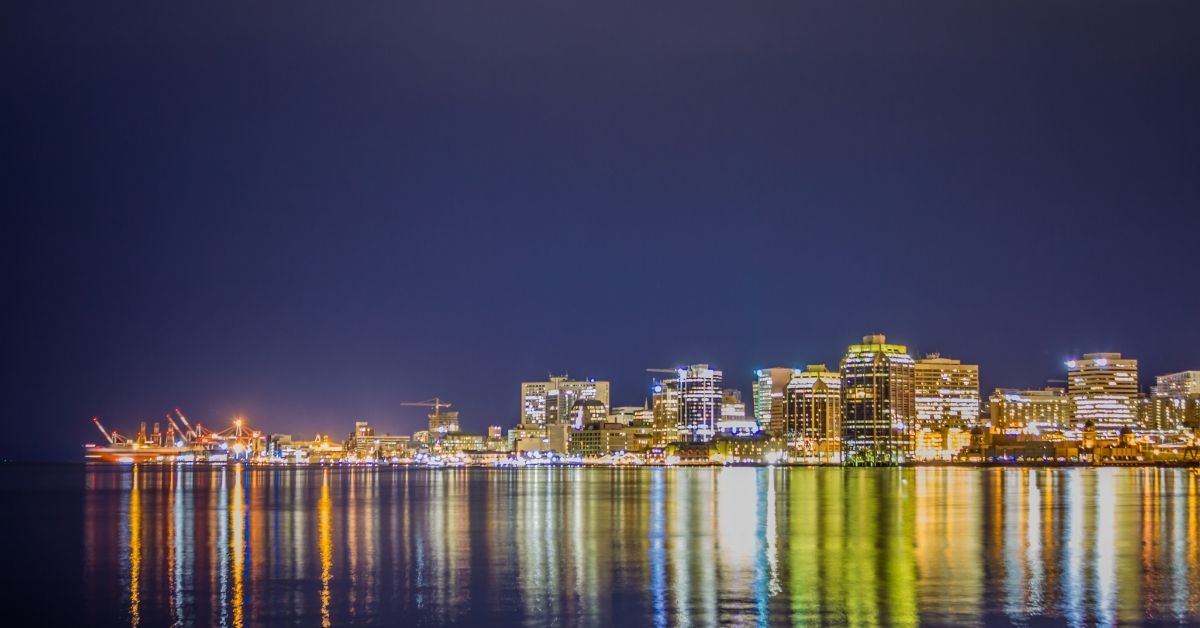 When to visit
Like most other parts of Canada, the best time to go to Halifax is between May and October. During the summer, the city hosts some fantastic events and festivals, including Tunes at Noon, TD Halifax Jazz Festival, and Halifax Pride Festival.
Best places to party
Argyle Street is where you will find most of Halifax's best bars and clubs, including:
The Dome Nightclub _ A giant venue with multiple rooms, live music, and a digital stage.

Durty Nelly's Irish Pub – A traditional Irish pub with a warm and welcoming feel, making it a great place to start the night.
Final Thoughts
As you can see, Canadians know how to party. Whether you're dancing the night away at a trendy nightclub in Toronto or enjoying the cowboy culture in Calgary, you won't be disappointed by the best party cities in Canada.