The 5 Best Hidden Vacation Spots In The US
America is a vast country with diverse landscapes and cultures, and therefore, many places to explore. Maybe you feel that you have already seen much of the country. However, have you been off the beaten path in the United States?
Let's explore some of the best hidden vacation spots in the US that are so unexpectedly awesome; you'll realize America has so much more to offer than you thought. So if you're sick of busy, touristy destinations and are seeking tranquility, solidarity, and untouched nature, you are bound to find inspiration for your next staycation below. Here are the five best unknown vacation spots in the United States.
1. Apostle Islands, Wisconsin
The Apostle Islands are part of the 28 islands located in Lake Superior in Wisconsin. These unknown islands are full of nature and serenity and have so much to offer.
There are incredible caves and lighthouses to explore as well as many great spots for camping and hiking. Moreover, the islands offer many water activities too. You can try out kayaking, or even cliff diving, if you're looking for some adventure on your vacation.
Although there is plenty to do and see here, as it is one of the most secret vacation spots in the USA, the islands never get busy. This is perfect for those who are looking to unplug and enjoy the endless nature around them.
It's a top location for outdoor lovers and campers, and couples looking for a peaceful, romantic getaway in the USA.
The Apostle Islands are at their prime in the summer. With the endless sun and warmth, you can enjoy more water activities and excursions, such as cruising around the neighboring islands.
However, Apostle Islands also makes a charming winter getaway. The caves turn into a winter wonderland during these months, full of hanging icicles and other incredible ice formations.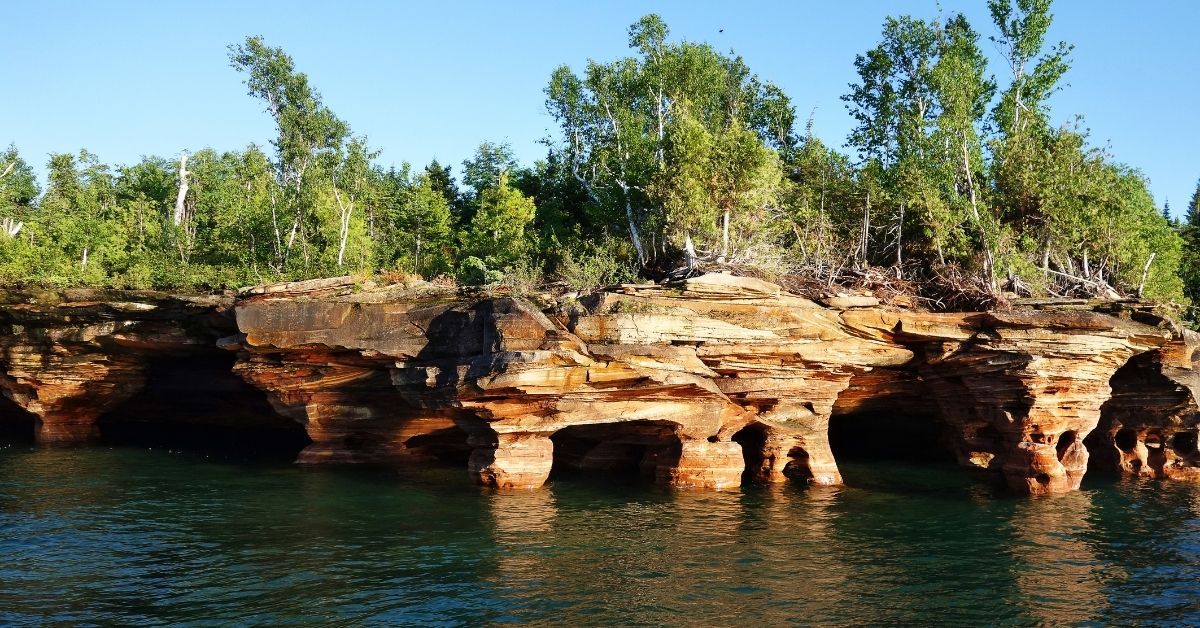 Where to Stay
There is purposely minimal accommodation available on the Apostle Islands to maintain the untouched beauty. So, unless you plan to camp, we recommend staying close by on the mainland in Bayfield.
Whispering Pines is one of our favorite places to stay here. This secluded hideaway cabin has 4 acres of wooded privacy and a huge private dock. Staying in this Scandinavian-style home, you'll enjoy not only the sounds of nature but also fabulous views of the lake and islands.
Alternatively, you can stay on the neighboring island, Madeline Island. Here you can sleep in this lovely two-bedroom cabin on the shore. This little wooden cabin is so close to the water that you can hear the waves hitting the beach from your bed. It's the perfect cozy house for couples.
2. Solvang, California
You may not be able to go to Europe, but you can bring Europe to you by visiting the Danish-inspired town of Solvang. This tiny, cute town often goes unnoticed.
However, it is undoubtedly one of the best unknown vacation spots in the United States for Americans who love European cities.
In the town, you'll find many buildings and landmarks with European-style architecture. Check out the Little Mermaid Fountain, the Round Tower, and the giant wooden windmills. There are also some gorgeous wineries you can visit, such as Rusack Vineyards and Buttonwood Farm Winery.
What's more, there's a handful of Danish bakeries and restaurants, so authentic that you'll almost feel like you're on the other side of the globe.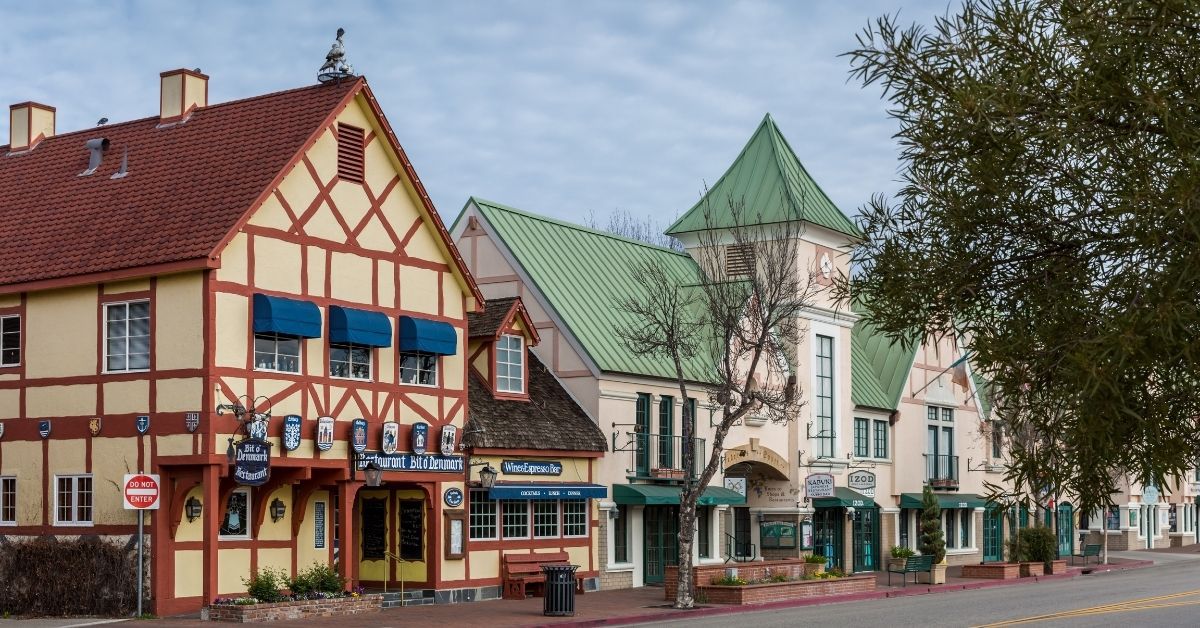 Where to Stay
You'll be spoilt for choice with accommodation options in Solvang. Wine Valley Inn is one of the most charming hotels you can stay at here. The rooms are super cozy, and some even have fireplaces. The onsite wine bar gives guests free cheese and crackers every evening, and there is a spa for your vacation pampering needs.
Another alluring hotel is Mirabelle Inn. Every room has a fireplace, and some feature a spa bath, promoting a relaxed and restful stay. The onsite restaurant is superb, specializing in wine country cuisine, and you'll enjoy home-baked goods on arrival.
3. Sedona, Arizona
Most travelers visiting Arizona head straight to the Grand Canyon and miss the underrated, peaceful town of Sedona. If battling with the crowds at the Grand Canyon fills you more with anxiety than excitement, check out this pretty little town instead. Sedona is full of beauty, including its iconic red rock landscapes, canyons, and unique wildlife.
The town has the perfect balance of activity and restfulness and is one of the best hidden vacation spots in the US for outdoor lovers.
Sedona is home to some of America's best hiking and mountain biking trails, such as Devil's Bridge, Cathedral Rock, and Bell Rock. However, if you want to explore the magnificent backdrop less strenuously, you can take a jeep tour of the area.
---
Want to connect with fellow long-term travelers? Join our exclusive Facebook group and take part in the conversation.
---
PSSST. Your travel medical insurance can now cover COVID-19! If you grab SafetyWing's Nomad Insurance, it'll be covered just like other illnesses. I've been using it since 2019 and I can assure you it's the perfect solution for nomads like you and me.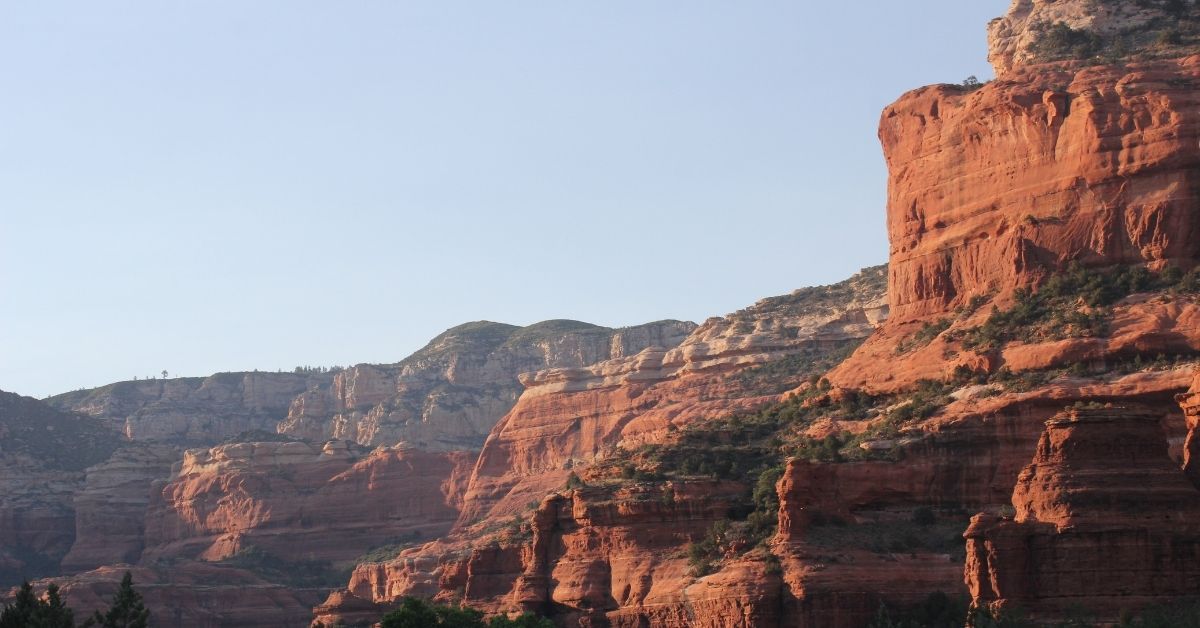 Where to Stay
Sedona has some luxurious accommodation options, including Sky Rock Inn. This hotel is situated on a hilltop among Sedona's Red Rocks, giving some of the best views in town. Here you can enjoy the use of the outdoor pool, hot tub, and open-air bar.
Another fantastic option is the Sky Ranch Lodge, with equally incredible views of the canyons. The lodge has an outdoor pool and offers various wellness facilities, including a spa and a hot tub.
4. Great Basin National Park, Nevada
There are plenty of national parks in the states, but many can get pretty crowded with tourists, dampening the experience. Great Basin National Park in Nevada is lesser-known than other national parks. However, it is equally stunning and one of the best hidden vacation spots in the US.
The national park is massive, covering 77,180 acres of land. It has a variety of unique terrain and is home to ancient bristlecone pine trees, which are among the oldest trees in the world.
There are also incredible limestone caves with cool natural features, like stalactites and stalagmites.
The national park is also ideal for hiking. If you're after a challenging hike, you can take the trail to the summit of Wheeler Peak. Regardless of what you choose to do here, you'll enjoy being one of the only few people around.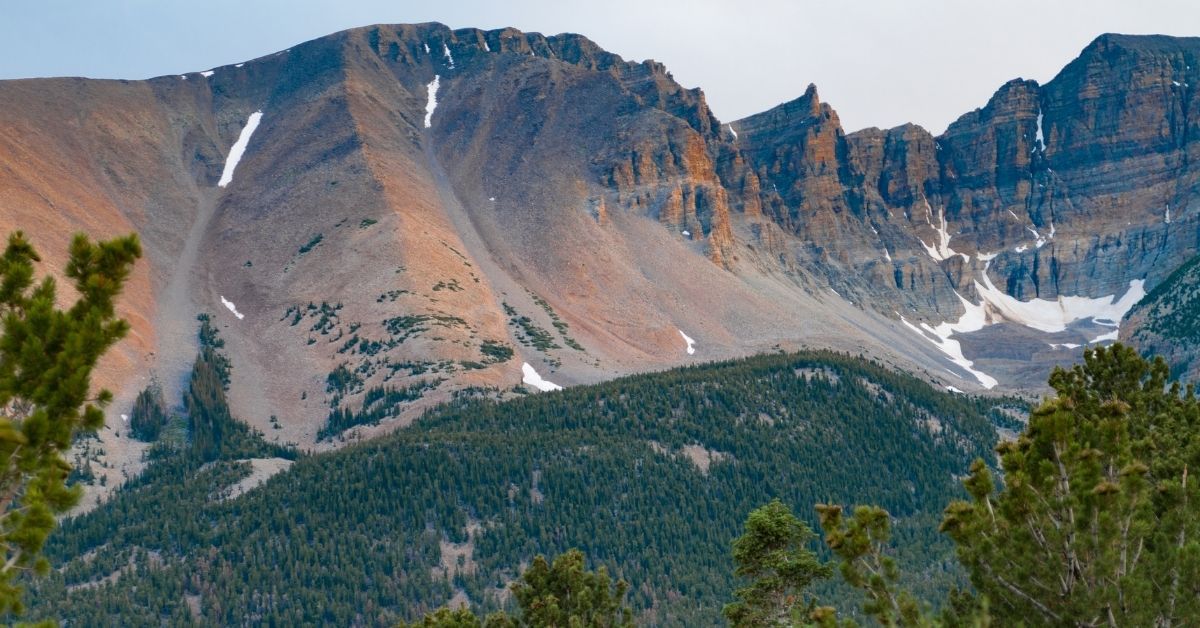 Where to Stay
If you want to stay as close as possible to the national park, you can stay at Hidden Canyon Retreat, which is just a 30 minutes drive away. Here, there is a pool, hot tub, BBQ facilities, and a games room to enjoy. The price also includes breakfast at the Great Basin Cafe at the entrance of the national park.
If you want something a bit different, you can stay in a Vintage Remodeled Trailer close by in the small town of Baker. This 2-bedroom 1952 mobile home is situated in a quiet spot with beautiful views of the mountains and long views of the desert.
5. Mackinac Island, Michigan
If you want to get back to basics, visit Mackinac Island in Michigan. The island prohibits cars, motorbikes, and chain hotels to preserve its historic architecture and state park. Therefore, you'll find life to be much simpler and quieter here than on the mainland.
This makes it one of the best hidden vacation spots in the US for those looking for a remote weekend getaway.
The state park on Mackinac Island has many excellent hiking trails, lookouts, dense forests, and aspiring limestone rock formations. The preserved forts are a must-see here too.
Don't miss Fort Mackinac and Fort Holmes, where you can hike up to reach the highest point on the island.
What's more, there are many water activities to partake in here, including kayaking and fishing, as well as various boat tours. Before leaving the island, stop by one of the fudge shops to taste a few of the fudge varieties that Mackinac is famed for.
Where to Stay
There are many cute and quaint cottages to stay in during your trip to Mackinac Island, including the Historic Cottage on East Bluff. This gorgeous 4-bedroom house is located right on the shore and has magnificent views of the harbor and lake and a very homely feel.
There are also many high-quality inns on the island, such as The Inn at Stonecliffe. This inn has spacious suites with beautiful bay windows, a pool, and an outdoor games area within the property's vast grounds.
Final Thoughts
With so many secret vacation spots in the USA, staycations can be pretty awesome. Opting to visit one of the best hidden vacation spots in the US will be cheaper, quieter, and most likely more enjoyable than heading to one of the well-known, busy tourist spots. Moreover, finding cool hidden spots in your home country can feel very rewarding!