Portugal Digital Nomads Guide: What You Need To Know
Portugal is one of the most popular destinations for digital nomads and expats.
The country's pleasant climate, friendly locals, high levels of safety, and stable internet connection are just a few of the reasons digital nomads are flocking here.
The country certainly offers a desirable lifestyle, from its beautiful beaches, rich history, and top-quality cuisine. What's more, the cost of living in Portugal is significantly lower than in other European countries.
Therefore, many British, Irish, and European nationals become Portugal digital nomads because it's affordable to live and close to home.
So, if you're a remote worker looking to spend a few months in an expat-friendly nation, here's what you need to know about becoming a digital nomad in Portugal.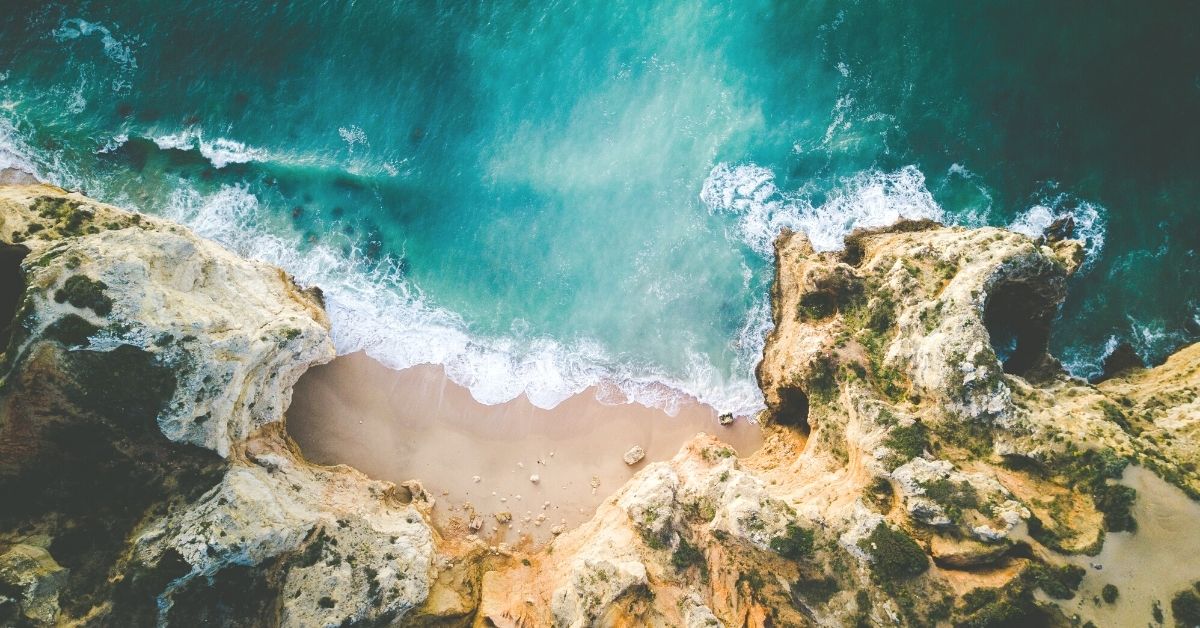 Digital Nomads Hot Spots In Portugal
More and more digital nomads are moving to Portugal! Here are a few of the best nomad hot spots around the country.
Lisbon
You'll find most Portugal digital nomads in Lisbon, a thriving expat community comparable to the one in Chiang Mai, Thailand.
The capital city has an abundance of coworking spaces and trendy cafes with fast internet.
Plus, if you're looking to meet and network with other remote workers, you'll have plenty of opportunities here. There are multiple meetups and networking events taking place every week.
Lisbon's southern location means that the weather is terrific. The city enjoys an abundance of sunshine, around 300 days a year!
What's more, winters in Lisbon are much milder than in the north, where it can get pretty chilly.
Lisbon is indeed more expensive than other parts of the country.
However, it is still much more affordable than other European capital cities such as Paris, Madrid, and London.
It also has a bustling nightlight, is exceptionally safe for solo travelers, and most people speak English.
Porto
While Lisbon is the most prominent digital nomad hotspot, an increasing number of Portugal digital nomads are opting for Porto over the capital city.
Porto is a tiny city compared to Lisbon, so it's an excellent alternative for those who want to avoid the hustle and bustle of busy city life.
Things are also a bit cheaper than in the capital city. Therefore, Porto can be a good choice for budget-conscious nomads in Portugal.
Porto has developed an artsy, hipster vibe in recent years, with design and tech startup companies frequently popping up.
There's also a good selection of coworking spaces and coffee shops with a decent setup for working from your laptop.
Another perk of Porto is its affordable, efficient, and extensive public transport system, making it an effortless city to get around.
The city enjoys pleasant weather in the summer, yet it never gets too hot, so it is a good option if you struggle with the heat. With that being said, Porto does get pretty cold in the winter due to its northern location.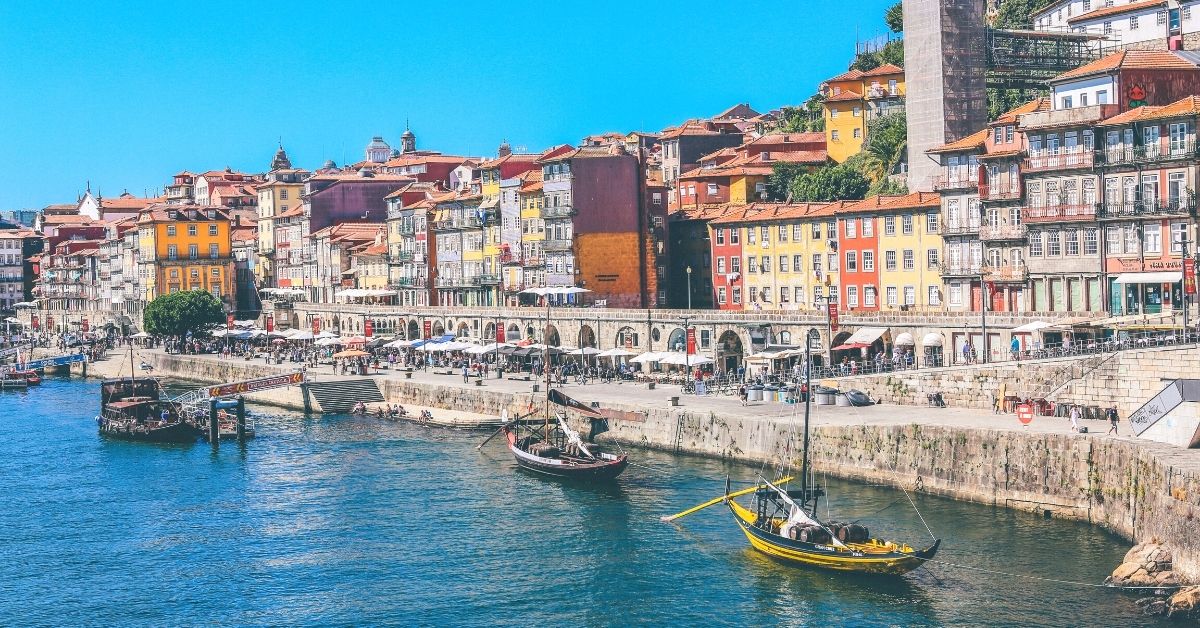 The Algarve
For Portugal digital nomads who prefer peaceful nature environments over city living, The Algarve is ideal for setting up a base for a while.
Furthermore, the Algarve is popular with surf-loving nomads in Portugal as it's probably the best spot in the country for this watersport.
Lagos and Faro are two of the most famous towns in the Algarve. Still, the whole region enjoys a beautiful coastline and splendid year-round weather.
Some spots can get pretty touristy in the summer, which results in inflated prices. However, lesser-known parts of The Algarve maintain a meager cost of living.
Although you won't find a bustling digital nomad community here, many towns do have coworking spaces.
For example, Lagos, Faro, Portimão, Loulé, and Aljezur all have at least one coworking space, plus a few cafes suitable for remote work.
Digital Nomad Visa Portugal – What Are The Options?
Another reason why digital nomads choose to base themselves in Portugal is that it is an easy country for most nationalities to enter. What's more, you can stay long-term and legally work remotely.
This is convenient for digital nomads as many countries only allow you to stay for 30 to 90 days, and to extend, you need to leave and reenter the country, which is difficult nowadays.
Plus, there are concerns about whether remote work is legal on a tourist visa.
Offering a digital nomad visa is a wise move for countries as inviting remote workers boosts the economy.
What's more, with the ongoing Covid-19 travel restrictions, many digital nomads now prefer to stay in places for longer, so they happily welcome a long-term visa option.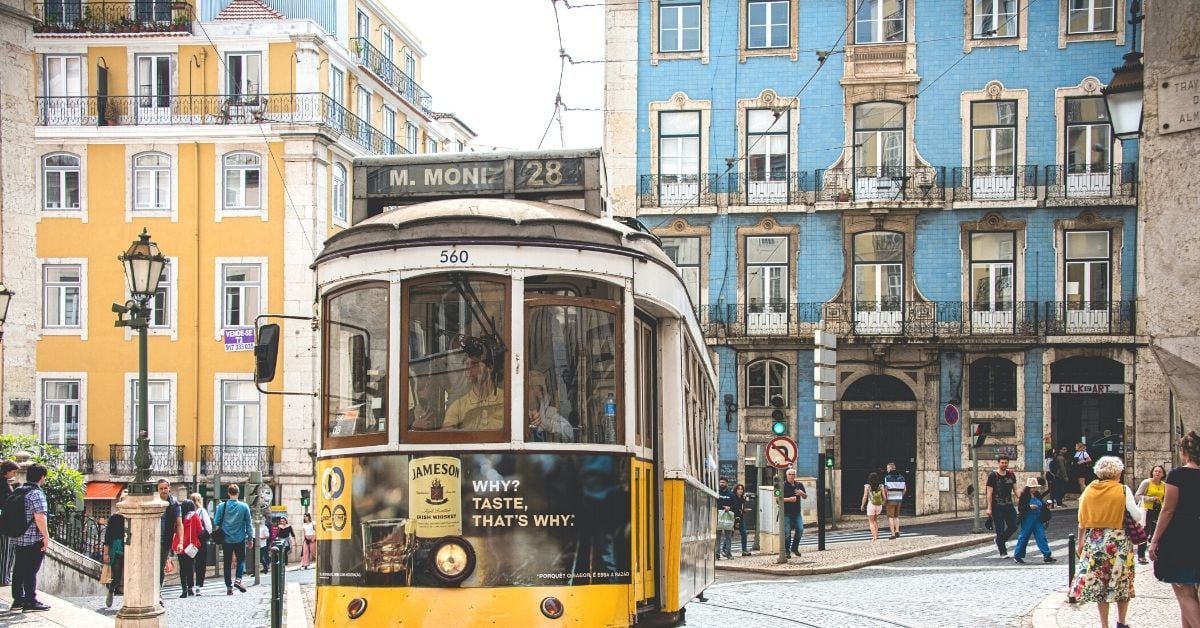 The Temporary Stay Visa (Digital Nomad Visa)
The Digital nomad visa that Portugal now offers is a temporary stay visa that permits freelancers and entrepreneurs to live and work remotely in Portugal for up to one year.
You can also extend the visa past one year, and you are free to leave and come back without it becoming invalid.
All remote workers are eligible to apply for Portugal's digital nomad visa as long as they earn at least €635 per month and show proof of earnings.
This is a reasonable request, as when considering the cost of living in Portugal, you would not be able to live long term earning less than this anyway.
Residency Visa
You can use both the temporary stay visa and residency visa as a pathway to permanent residency in Portugal.
So, should you fall in love with the country and want to settle down here, you can apply for a residency visa. This visa also allows you to work freelance or as a self-employed person.
Once on this visa, you have four months to apply for a residency permit. A permit allows you to live in Portugal for two years, and you can renew it continuously every three years.
Visa Exemptions
If you don't plan to stay in the country for longer than a few months, you may not require a visa at all.
As Portugal is a member of the European Union and part of the Schengen Agreement, European Union citizens and nationals of other countries in the Schengen area can enter Portugal without a visa.
In this case, you don't need to apply for a visa, and you can stay in Portugal for up to 90 days.
The Top 3 Coworking Spaces In Portugal
With so many coworking spaces in Lisbon and beyond, it can be challenging to find the ones that are best suited to you. So to help you in your search, we're sharing our three favorite coworking spaces in Portugal.
Aside from having a suitable workspace and stable internet connection, it's vital to have a VPN (a virtual private network) when working from different countries.
VPNs give you a secure connection, shielding your browsing activity from prying eyes when connected to public Wi-Fi. Moreover, they allow you to access websites that your current country or region may block.
IPVanish is a top-rated VPN provider that uses advanced encryption and anonymous IP addresses, allowing digital nomads to work safely online from anywhere.
Second Home, Lisbon
This Lisbon coworking space is truly unique. The large, airy space features thousands of plants and boasts abundant natural light from the wall-length windows.
The design makes it a healthy environment to work from, reducing mental fatigue and boosting creativity and focus.
Second home has a strong emphasis on maintaining a good work/life balance. Therefore, all members get access to the company's wellness program, which includes regular yoga, pilates, and meditation classes.
Aside from this, the venue hosts weekly cultural events, such as seminars and talks from industry experts.
Synergy Coworking, Porto
Synergy is so much more than just a coworking space. This coworking spot is undoubtedly the best place to connect, collaborate, and create in Porto.
It also has an impressive range of facilities, such as a 3D printer, professional lighting, sound and video recording equipment, and a dedicated podcast room!
Therefore, it's no surprise that Synergy is one of the most popular coworking spaces for Portugal digital nomads who are content creators, videographers, and podcasters.
Along with being a productive working environment, Synergy promotes having fun and taking breaks too. This is apparent with the venue's ''chill-out zones.''
These areas are kitted out with comfy bean bags, a ping pong table, and even a karaoke machine.
Avila, Lisbon
Avila is one of the most welcoming and uplifting places to work for Portugal digital nomads. The venue has a community manager who goes around making sure everyone is happy, comfortable, and has what they need.
As well as having excellent working facilities, they run weekly events where you can let your hair down and meet other digital nomads in Portugal.
Past events have included cheese and wine tasting and pizza nights. Avila also has a beautiful terrace and a cozy lounge room where you can chill out during your breaks. Membership also includes free coffee, tea, fruit, and delicious cakes.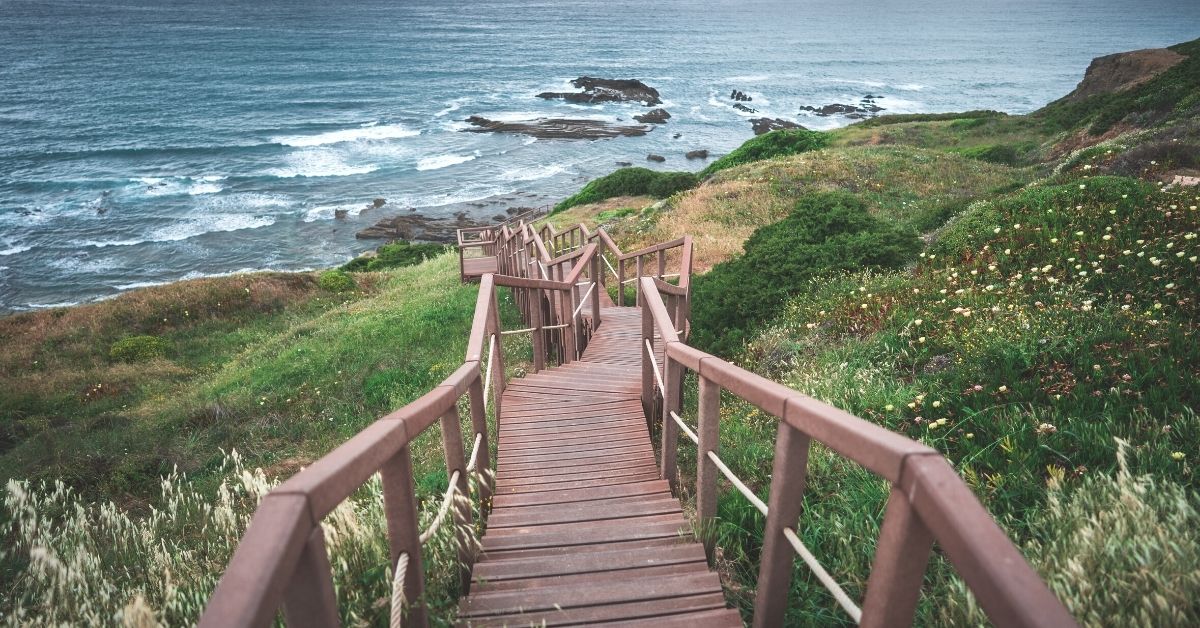 Final Thoughts
If you're looking to live in a community of like-minded nomads, Portugal is a top destination for you.
It is a safe, low-cost, and welcoming country for expats and remote workers and an ideal place to base yourself as you will have the rest of Europe at your fingertips.
If you're thinking about adopting the nomad lifestyle, check out how to become a digital nomad without any experience!