The Grand Canyon is a world-famous rock formation along the Colorado River in northern Arizona. The giant canyon spans 277 miles (446 km) and is 1 mile (1.6 km) deep. Scientists estimate that the impressive gorge formed around 6 million years ago. In 1919, it became a protected national park and today is one of America's most popular sights.
The park attracts 5.5 million people every year, most of whom come to the Grand Canyon for a day or two. The formation of the Grand Canyon is what makes this immense landscape so unique. The canyon is a result of a combination of geological activity and erosion by the Colorado River.
Hotels.com asked me to share my perfect Grand Canyon itinerary. The national park offers abundant activities and nature sights, and most visitors come for hiking, whitewater rafting, or camping.
With so much on offer, if you only have one day in Grand Canyon, it's best to plan ahead. Here is the best way to see the Grand Canyon in one day.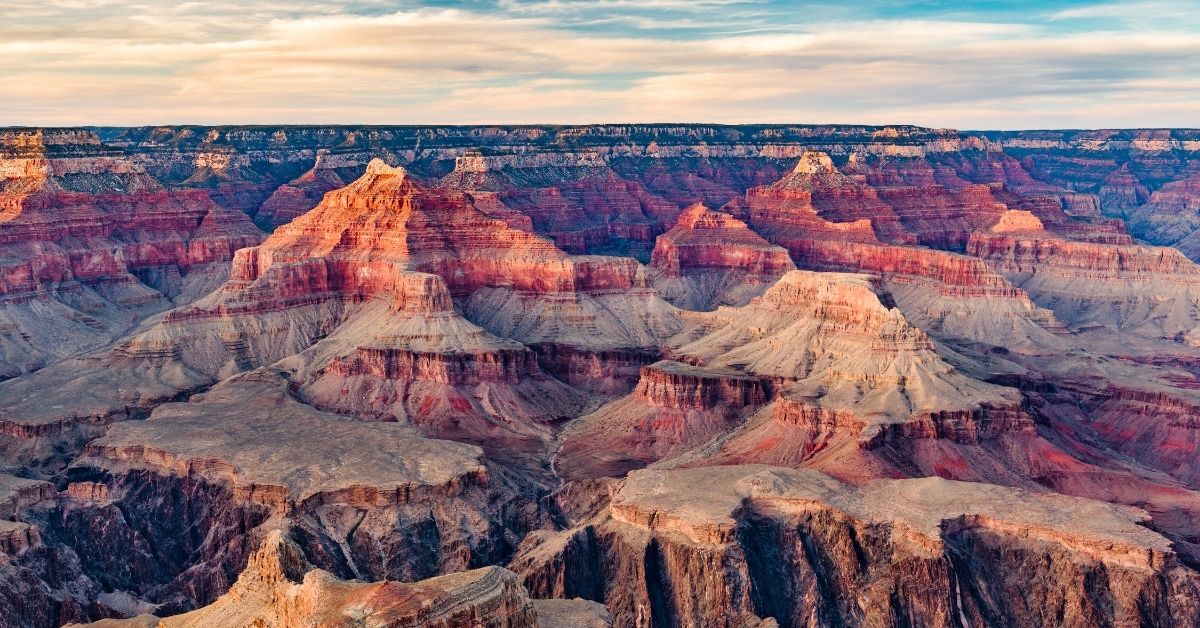 Best Time To Visit The Grand Canyon
Spring (March to May) and fall (September to November) are the best times to visit the Grand Canyon as the weather is pleasant and there are fewer crowds. During the summer months, the national park gets busy with tourists and vacationers taking a day trip to the Grand Canyon.
It's best to avoid visiting during peak season as accommodation will be very limited and more expensive. Temperatures are usually scorching in the summer too. During the day, the South Rim can reach 85°F and the West Rim 95°F.
In the canyon itself, it can be even hotter, so if you're visiting the Grand Canyon for a day of hiking, you may find it very difficult during this time.
In the winter, the canyon will often have a coat of snow, so it can be one of the most picturesque times to visit. There will also be minimal visitors, making it feel very peaceful. However, it can feel too cold for many, and snowstorms could ruin your plans or obstruct your view.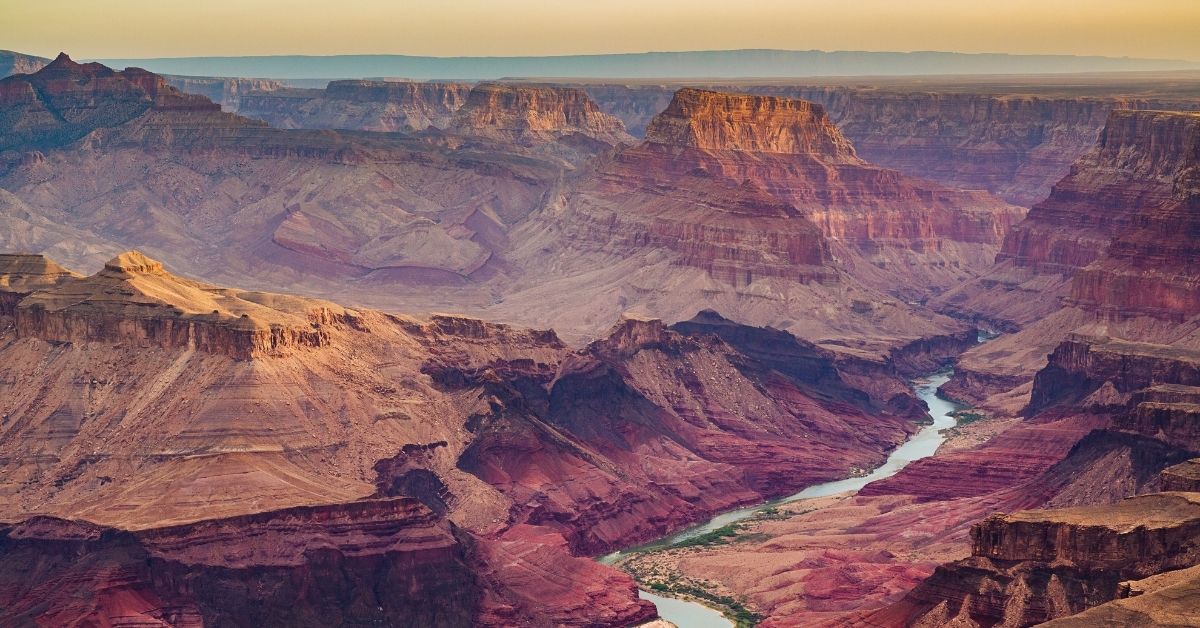 How To Visit The Grand Canyon
Most people visiting the Grand Canyon for a day or more will come from Las Vegas or Phoenix. Depending on where you are coming from, you may be able to fly into Flagstaff, which is just an hour from the South Rim.
The Grand Canyon is about 130 miles from Las Vegas and takes around 4 hours to the South Rim. Therefore, it is possible to spend one day in Grand Canyon and then return to Las Vegas in the evening.
However, you will spend a large part of the day traveling, so you may prefer to stay overnight. I'd recommend staying in the Grand Canyon Village at the South Rim.
Most visitors rent a car or take a day tour from Vegas, but there is also a train from Las Vegas to Grand Canyon Village.
Similarly, Phoenix is a 3.5-hour drive to the South Rim. You can rent a car, use the scheduled daily van shuttle service, or join a tour. There is also a train service to Grand Canyon Village, which takes around 3 hours.
One Day Itinerary Grand Canyon
---
Want to connect with fellow long-term travelers? Join our exclusive Facebook group and take part in the conversation.
---
PSSST. Your travel medical insurance can now cover COVID-19! If you grab SafetyWing's Nomad Insurance, it'll be covered just like other illnesses. I've been using it since 2019 and I can assure you it's the perfect solution for nomads like you and me.
If you only have one day in the Grand Canyon, set off early. Whether you're coming from Las Vegas or Phoenix, aim to leave around 6 am to maximize your park time. If you traveled the day before and stayed close by overnight, I still recommend rising early.
The sunrises at the Grand Canyon are spectacular. If you can watch dawn break over the South Rim, you should not miss out by hitting snooze!
There are four rims of the Grand Canyon – north, south, east, and west. If you have just one day in the Grand Canyon, It's impossible to explore all the rims, so I recommend focusing on the South Rim.
This area is the most popular part of the park as it gives the most jaw-dropping views and is where the village is.
Morning – South Rim Trail viewpoints And South Kaibab Hike
You'll be starting your day in the Grand Canyon Village, which is the main entry point. Here, there is the visitor center where you can grab a map, have a coffee, and stock up on water and snacks.
From here, head towards the nearby viewpoints. Mather Point is just a few minutes on foot, so as you can imagine, it is the most popular lookout. Even so, the views are splendid, so it's certainly worth a stop.
From here, hike the South Rim Trail eastbound and stop to enjoy the many beautiful viewpoints. The trail is paved and mostly flat, so it is easy to walk. However, the whole route is 13 miles long, so don't try to hike it all if you have only one day in Grand Canyon.
Instead, jump on the free shuttle bus that goes around and stop off at Pipe Creek Vista, Yavapai Point, and Yaki Point.
From Yaki Point, you can switch to the South Kaibab Trail and hike down to the Colorado River. Don't miss Ooh Aah Point and Cedar Ridge on this trail. The descent can be pretty steep down to the Colorado River, but the unique perspective from the bottom is well worth it.
Once you arrive back up to the trailhead, you'll most likely be ready for lunch. Take the shuttle bus back to the visitor center and enjoy a well-deserved lunch at Mather Point Cafe.
Afternoon – Cycling Hermit Road And Hopi Point Lookout
Once you've refueled and topped up your water supplies, rent a bike from Bright Angel Bicycles. From here, cycle the 4.5-mile route to the popular Hopi Point.
There are plenty of spots to stop off along the way, including Lookout Studio, an old stone building that sits on the canyon's cliff, Trail View Point, Maricopa Point, and Powell Point Memorial. Take your time along Hermit road, enjoying the mind-blowing views and fresh air.
Make Hopi Point your last stop before cycling back to the village. Stop off for dinner at Arizona Steakhouse. Here you can watch the sunset over the canyon before returning your bike and concluding your one day in Grand Canyon.
Final Thoughts
In my opinion, the South Rim is the best way to see the Grand Canyon in one day. Even so, whichever way you choose to spend one day in Grand Canyon, you're bound to have an incredible time!
Disclaimer: Traveling these days remains uncertain, so make sure to stay safe to protect yourself and others at all times. Many hotels offer free cancelations at the moment, so you should book a hotel that allows you to change your plans if you need to. Remember that traveling right now is at your own risk.