Have you ever paid to enter a travel destination?
If you want to visit Venice, you'll have to, starting from Summer 2022. There will be an access charge for visitors, as well as a daily cap on the number of tourists allowed in.
It seems like a spontaneous road trip to Venice will be off the cards as it's looking likely that day visitors will need to reserve their entry in advance. Another measure that's likely to be put in place is turnstiles at major points of entry into the city, in order to keep track of the number of visitors coming and going.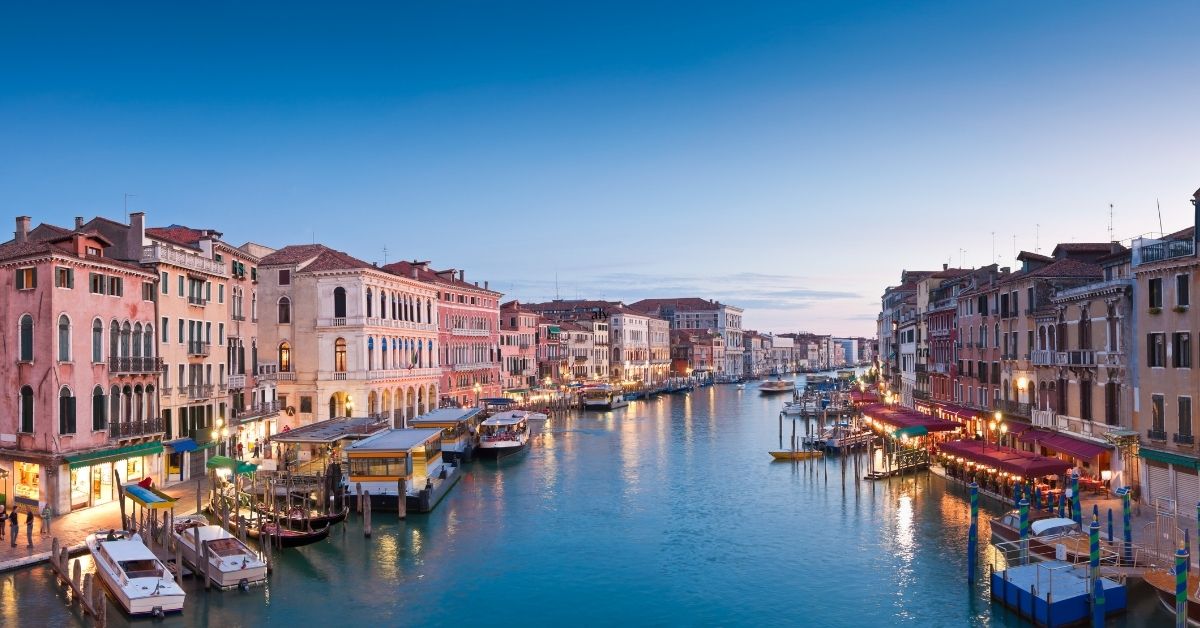 It might be news for us, but this idea has been considered for years, owing to the influx of visitors Venice receives paired with the fact it is a fragile area (it's known as Italy's sinking city).
Despite the idea being considered for a while, it took the COVID-19 pandemic for any plans to become concrete. Due to travel being almost completely brought to a standstill, residents of the city realized how peaceful their city could be. The waters became clear and wildlife came rushing back to the city quite quickly after tourists were sent packing.
Officials decided that in order to protect the quality of life of its residents, something would have to be done to regulate the number of tourists flocking to the city every day.
The first step in this plan has been put into effect this month, with Venice officials banning large cruise ships from docking inside its lagoon. Large ships are being redirected to dock at Marghera instead, although this is only temporary until a new dock can be built, specifically for these larger vessels.
The proposed entry fee isn't likely to break the bank – somewhere between €3-€10, with different tariffs depending on the season, and the number of expected visitors that day. Those who have hotel reservations within the city are likely to be exempt from paying this charge, as well as the relatives of locals.
There is some controversy over whether this is the best move for Venice, so watch this space…