How To Find The Best Sink For Camping
A portable sink for camping can have so many uses! Not only is it the easiest way to clean up your dishes and pans after camping meals, but it's also handy for washing your hands, soaking various items, or even storing drinks in ice!
In this guide, I've listed several types of camping sinks to help you find the right one for your next adventure out on the trail.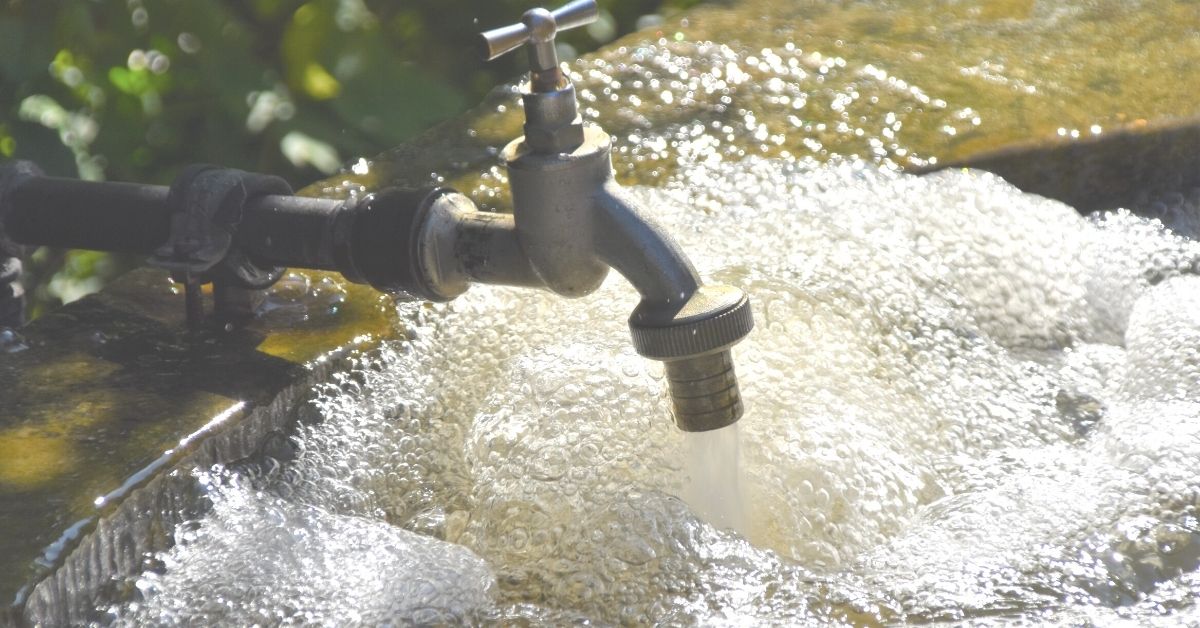 What To Look For When Buying A Sink For Camping
As always with camping, your first consideration has to be portability and storage!
Depending on the type of camping trip you are taking, you will probably want the sink to be as lightweight as possible and to take up the least amount of space.
A collapsible sink for camping is a good option, as it gives you the space you need when washing your dishes, but folds down to a very slim size. Collapsible sinks also tend to be the most lightweight option.
If you opt for this type of sink, think about whether or not you would prefer one with handles and if you would like it to have a plug for drainage. Some sinks require you to simply tip the water out when done.
That being said, a collapsible sink for camping will be very basic, with no additional features. So think about the ways in which you will be using the sink.
Will it be primarily for washing dishes, or is it likely to be used for personal hygiene too? In this case, a basin with a stand might be a better option for you.
Some models – such as the one in the guide below – come with a faucet, which makes them a lot easier and more comfortable to use.
Little extras like soap dispensers can be very handy too, giving you some of the comforts at home in the great outdoors!
Camping sinks with their own stands may either be foldable to make them easy to carry, or you may be able to disassemble them.
Be sure to check on the folded size or the size of the parts once disassembled so you can be sure you will be able to easily pack them for your trip.
Finally, make sure that the portable camping sink you choose is durable enough to withstand regular outdoor use.
All the camping sinks in this guide are robust, sturdy, and made with food-safe materials, so you can use them with confidence.
SereneLife Portable Camping Sink With Towel Holder & Soap Dispenser
Take this portable camp sink with you on your next adventure and experience all the comforts of home!
It comes with its own water tank which you can fill with up to 5 gallons of water – more than enough for washing your dishes or for personal hygiene.
It has loads of useful features, including a liquid soap dispenser, a tissue holder, and a real working faucet, powered by a hands-free foot pump.
Made from high-grade durable plastic, the sink is strong enough to use confidently outdoors but disassembles so it is easy to pack.
The extra-wide basin has a built-in drain hose that you can use to divert water wherever you prefer, plus an easy-grip handle and smooth rollers to help you move it from one spot to another.
Four stakes are included, which you can use to anchor this portable camping sink firmly to the ground, and it packs neatly into its own strong carry bag when your trip is over.
The entire unit weighs just 7.72 pounds and can do double duty in your garden too.
Tiawudi 2 Pack Collapsible Sink
These handy camping sinks come in a pack of two. This means that you can either keep one spare or use them together, giving you one bowl for your soapy water and another to rinse everything clean.
The fact that each sink is a different color makes it very easy to tell them apart, which is very convenient if you have decided on a different use for each one!
---
Want to connect with fellow long-term travelers? Join our exclusive Facebook group and take part in the conversation.
---
PSSST. Your travel medical insurance can now cover COVID-19! If you grab SafetyWing's Nomad Insurance, it'll be covered just like other illnesses. I've been using it since 2019 and I can assure you it's the perfect solution for nomads like you and me.
Made from thermoplastic rubber, these camping sinks are very durable, plus they are free of BPA and dishwasher safe.
The rim and base feel very sturdy when the sink is assembled and the dual carrying handles make it very easy to carry it from one spot to another, even when full of water.
Although these sinks are generously sized and big enough to wash the family's dishes after a meal around the campfire, they fold up to a thickness of just 2 inches, so they are easy to store.
FOSJGO Dish Basin Collapsible With Drain Plug
This popular sink for camping is very well designed, with several convenient features that make it ideal for your outdoor adventures.
With a 2 gallon capacity, it gives you plenty of room to wash your dishes and more, plus it has an integrated plug and drainer.
Instead of struggling to upend the sink in order to empty it, all you need to do is twist the plug and the water will flow right out.
It has a strong, rigid design that allows it to stand firmly whilst in use, but it is easy to fold it down to one-third of its original size for easy storage.
It has two strong, integrated handles that are great if you need to move the sink once filled and which also come in handy for hanging it from a hook if you need to.
Made from food grade premium PP + TPR material, this sink is dishwasher safe, free from BPA, and highly durable.
Outsunny Portable Folding Camping Sink Table
If you are looking for a sink for camping that is a little closer to your kitchen sink at home, then this is the model for you!
It comes with two separate basins, which are handy if you want to wash and rinse your dishes separately, or if you need to leave something soaking in one sink, but still have another for washing.
The quick-connect faucet can be easily attached to a hose for a convenient water supply to make washing easier.
One of the biggest benefits of this particular portable camping sink is the tablespace it gives you, which can be used to prepare food and is ideal for cleaning your catch if you fish.
Two covers for the sinks give you even more workspace if needed!
The table is strong and sturdy, with a steel frame capable of holding up to 132 pounds in weight. It folds down to a relatively compact 40″ L x 26″ W x 2.5″ H and weighs 22.5 pounds.
SAMMART 7.7L (2 Gallon) Collapsible Tub
This 2-gallon collapsible sink for camping comes in 9 different colors, with a larger size available too. It is very easy to use – just lift the rim on one side whilst holding down the other, then repeat on the other side.
The sink will then expand to a height of nearly 6 inches and feels firm and sturdy when open. It is large enough to easily accommodate dishes and cups for a family of four.
When the dishes are done, it simply collapses back down to a very slim 1.6 inches, so it is easy to store away.
A convenient hole makes it easy to hang from a hook if needed and the sink features a non-slip design underneath, which keeps it stable and in position during use.
Whilst getting away from it all is fun, it can sometimes be a struggle to leave behind all the comforts of home!
Final Thoughts
A portable camping sink makes it possible to enjoy your outdoor adventures yet still be able to clean up in comfort.
And the great thing is that camping sinks can be used for a variety of purposes around the home too, making them excellent value for money.
Looking for more camping inspiration? Check out the best portable showers and the best air conditioners for camping!