How Many Days In Vienna Is Enough?
Are you wondering how many days in Vienna is enough to see the very best this beautiful city has to offer?
With so much history, art, and stunning architecture to explore, you will definitely need to spend at least 2 days in Vienna.
Whilst that timeframe will give you a chance to briefly visit its main attractions, you will have a pretty packed itinerary and not a great deal of downtime in which to relax!
If you want to see the city at a slightly more leisurely pace – or spend a little longer at your favorite attractions – then a stay of 3 days in Vienna is ideal.
This guide is designed to help you decide just what you need to take into account when thinking about how many days do you need in Vienna – or, indeed, any city that you plan to visit.
I've also included Vienna's 'must see' attractions to help ensure that you don't miss anything important.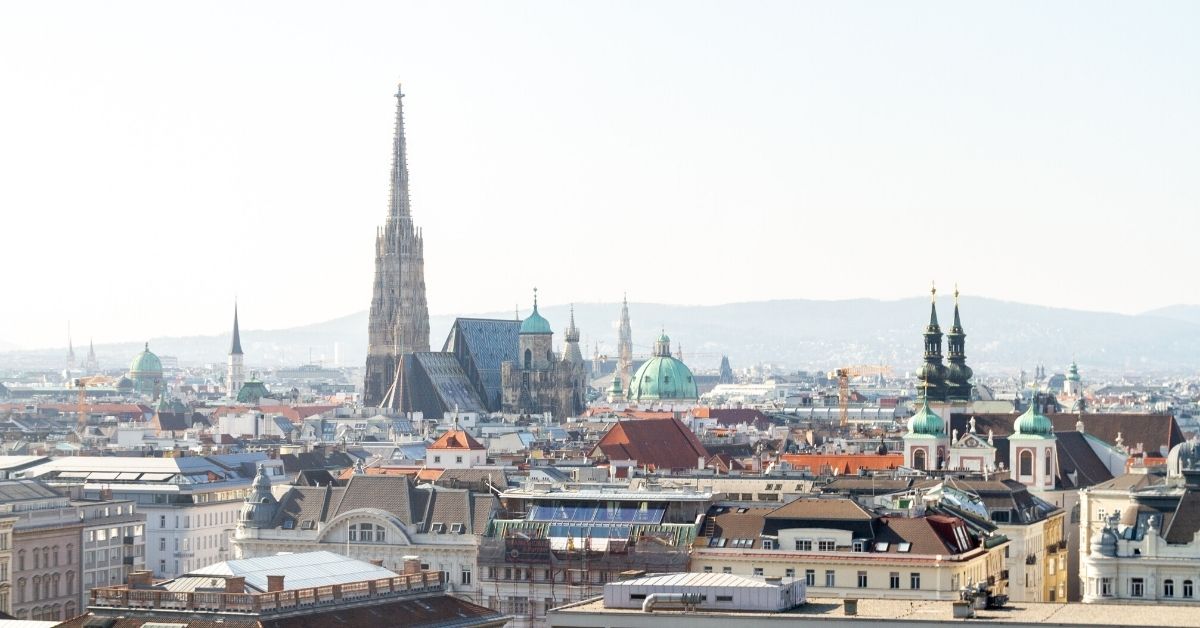 How To Decide How Long To Stay In Vienna
When deciding how long to stay at a destination, there are a few things to keep in mind.
Make sure to consider things like how long activities take, how much is there to see and do, speed and affordability of transport, and so much more!
Time Of Arrival, Hotel Check-In Time & Time Of Departure
These are the very first things to consider as they will impact just how much of your arrival and departure days are available for actual sightseeing.
If there is a large gap between your arrival time and the time you can check into your hotel – or between your check-out time and the time of departure – then it is important to find out if there is somewhere that will store your luggage.
This will give you more time to explore the city in comfort.
Most hotels will offer this service, but if you are staying somewhere without luggage storage options in Vienna, you will find this facility at many of the railway stations.
Some airlines also allow you to drop your bags off early, and there are several private companies offering a luggage storage service, with drop-off points throughout the city.
What To See In Vienna
Before you set off, make sure you've done your research and know exactly which attractions you want to visit during your stay.
The list of highlights below includes Vienna's main attractions – ask yourself are 2 days in Vienna enough to see all of those that interest you?
If not, definitely opt for a 3-day stay – and don't forget to account for time spent queuing, particularly throughout the height of the season.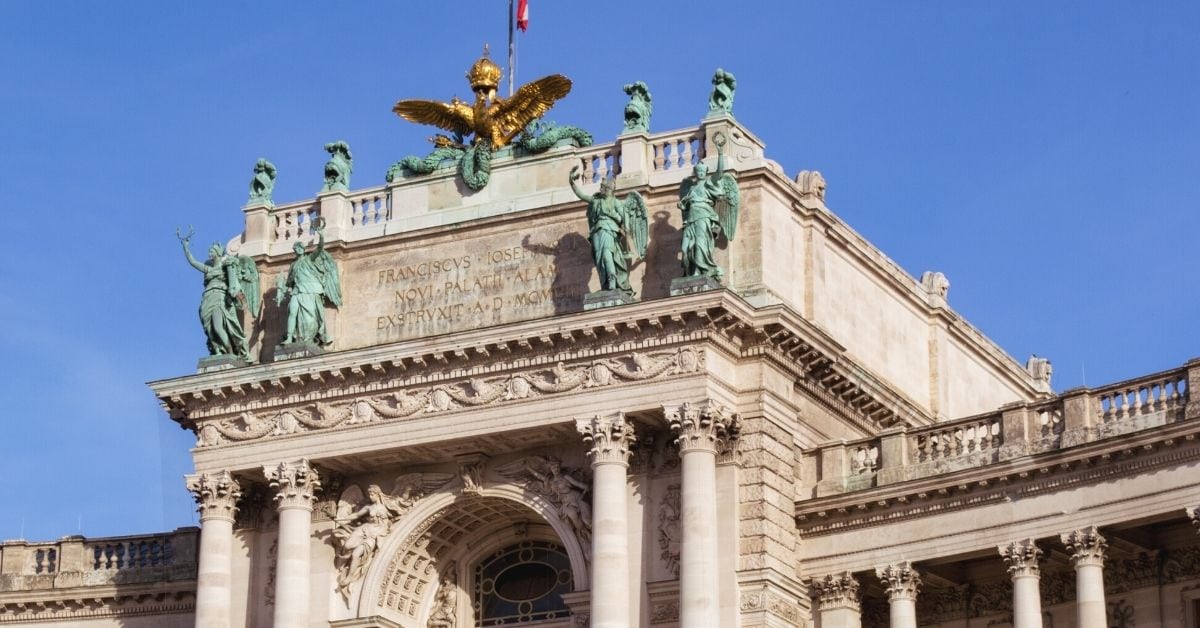 Pace Of Activities
There is a fine line between trying to see the best of a city, and over-scheduling yourself to the extent that your entire visit becomes one big rush, leaving you exhausted!
You need to look at the list of attractions you have chosen and decide if you will be happy with just a brief stop at each, or if you would like more time to explore.
If you decide on the latter, then it is worth adding the third day to your visit so that your pace can be a little more relaxed.
Remember, too, that visiting a new city isn't all about the attractions.
Part of the charm is experiencing new foods and drinks – after all, an hour or two at a pavement café or local bar is a great way to soak up the ambiance of the region.
So allow yourself time for this simple pleasure too.
Transportation
The size of the city you are visiting – and how you plan to get around it – are important factors when thinking about the length of your stay.
When planning how many days in Vienna you will need, look at the locations of the attractions on your itinerary.
Many of the city's highlights are in its center and easy to reach on foot, but there are many things to see outside the center too.
Your best option is to factor in time spent on public transport – Vienna has a robust and efficient network of buses, trains, trams, and subways, all of which are relatively inexpensive. Make sure to get a Vienna Card to get access to public transportation and attractions.
---
Want to get FREE accommodation in exchange for work? If you're traveling on a budget or want to save and extend your trip, this could be exactly what you're looking for. Worldpackers is a platform that connects travelers like you with hosts. It's just like volunteer work –exchange your skills for free accommodation. SAVE $10 and get 3 extra months added to your plan using my discount code. Learn more about how it works here.
---
Should you wish to avoid public transport, use a taxi instead of hiring a car. Navigating Vienna's streets is difficult and parking is scarce – and expensive.
Another good option is to take a city sightseeing bus tour, which will get you acquainted with Vienna very quickly and help you decide at which of its attractions you want to spend more time.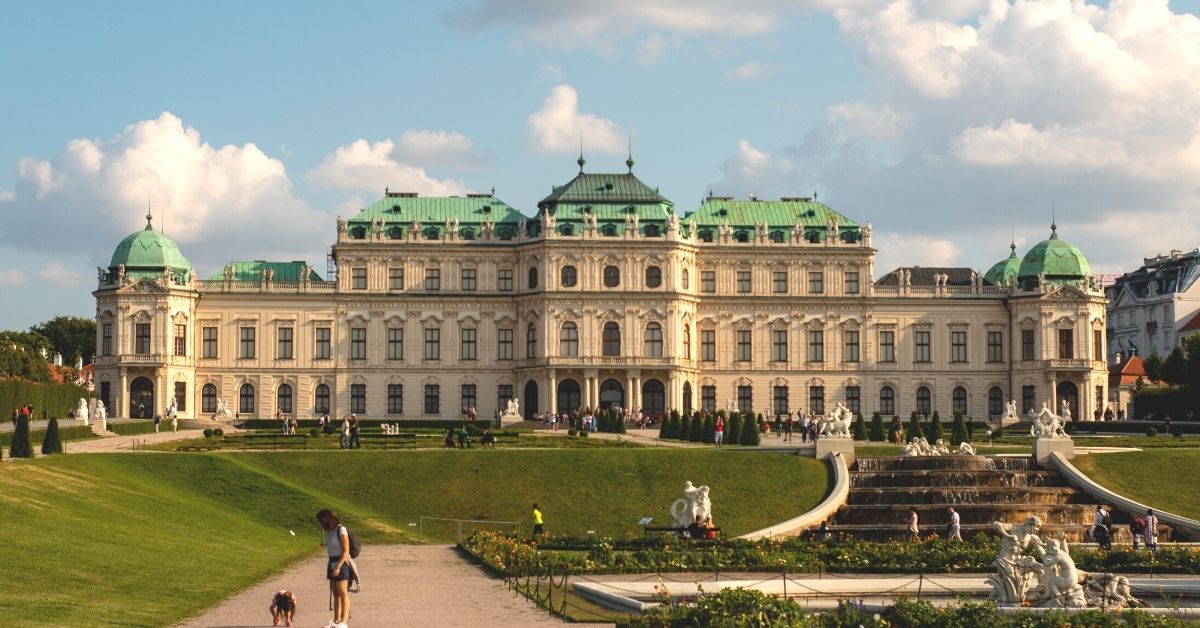 Vienna's Main Attractions
If you're looking for a place with deep history, wonderful architecture, beautiful gardens, and great food – well Vienna is the city for you!
Here are some of the main attractions in Vienna that you can't miss.
Hofburg Palace
---
Want to connect with fellow long-term travelers? Join our exclusive Facebook group and take part in the conversation.
---
PSSST. Your travel medical insurance can now cover COVID-19! If you grab SafetyWing's Nomad Insurance, it'll be covered just like other illnesses. I've been using it since 2019 and I can assure you it's the perfect solution for nomads like you and me.
Located in the city center, this is the former principal imperial palace of the Habsburg dynasty and has an incredible 2,600 rooms.
A tour around its lavish interior takes 3 hours, or you could just visit the Albertina art museum in the complex, which takes around 90 minutes.
Alternatively, take an hour to walk around its exterior.
The Spanish Riding School
This is also in the city center, this is the place to see the beautiful Lipizzaner stallions and their riders performing 'Haute Ecole, an advanced form of classical dressage that has been practiced for more than 450 years.
You can either buy a ticket to watch a performance (around 70 minutes long) or buy a one-hour ticket to watch the riders and horses train.
Schönbrunn Palace
This was the summer residence of the Habsburgs and features stunning gardens, with magnificent views of the palace and city from the Gloriette.
A tour of the palace's interior takes an hour, whereas a complete tour including the gardens takes around 4 hours (well worth the time if you have it available).
Vienna Zoo
This is the world's oldest zoo still in operation, established by the Habsburgs in the park of Schönbrunn Palace in 1752. Plan to spend 2 to 3 hours here.
St. Stephen's Cathedral
Tours of this seat of the Catholic Church are located in the city center take around 2 hours, but you are free to skip the tour and wander around at your own pace.
It will only take you around 30 minutes to see everything.
Mozarthaus
This was Mozart's residence from 1784 to 1787 and is near St Stephen's Cathedral. Expect to spend from 1 to 2 hours here.
Vienna State Opera House
As one of the world's leading opera houses, catching a performance here is truly special. During the summer, you may even be able to watch one being streamed onto large screens outside.
Alternatively, take a tour of the building, which lasts for around 40 minutes.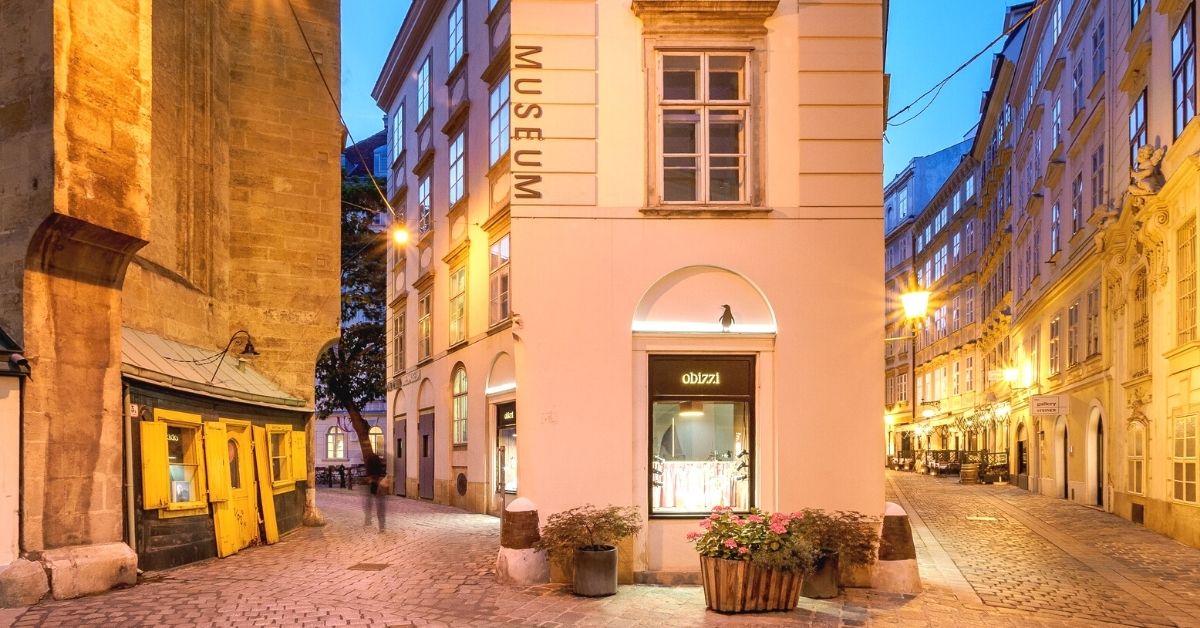 The Natural History Museum
With 39 exhibition rooms and more than 100,000 objects, you could easily spend a whole day here!
But it is possible to see the best exhibits in around 3 hours if exploring at a faster pace.
Belvedere Palace
This is a UNESCO World Heritage Site and one of Vienna's most stunning Baroque buildings.
To fully explore the palace and its gardens, set aside 3 hours – and up to 4 hours should you wish to see the temporary and permanent art exhibitions too.
Vienna City Hall
This neo-Gothic building houses Vienna's administrative center and free tours – taking 2 hours – are available.
This is also the location of Vienna's Christmas Market and – from January to March – the Town Hall Square is transformed into one of the world's largest outdoor ice rinks.
Museum Quarter
It would be easy to spend a full day here, so it is best to decide ahead of time the parts that you want to see.
You could choose from the Leopold Art Museum (2 to 3 hours), the modernist Mumok Museum (1 hour), the contemporary Kunsthalle Wien (30 minutes to 1 hour), and the ZOOM Children's Museum (2 to 3 hours).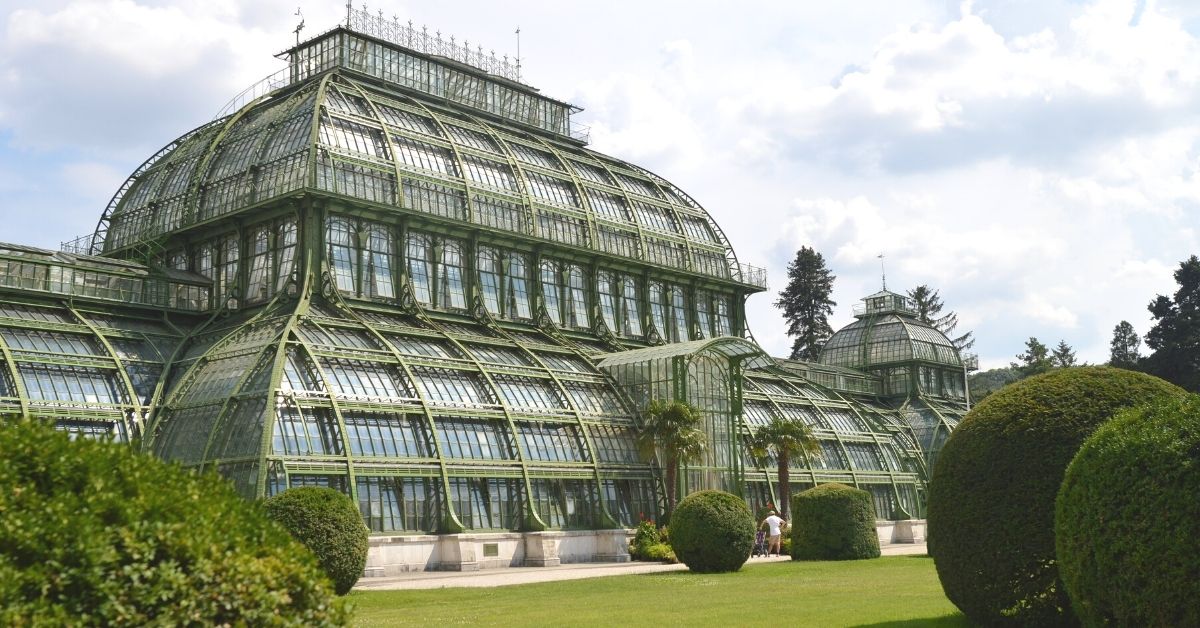 Final Thoughts
From art to architecture and history to horse riding, there is something in this wonderful city to appeal to everyone.
With a little planning – and thanks to its excellent transportation system – it is possible to spend just 2 or 3 days in Vienna and still see all of its main attractions.
For more Austria travel inspiration, check out this 2-day itinerary for Salzburg!