How Many Days In Venice Do You Need?
Wondering how many days in Venice to experience the very best of this beautiful city in Europe and see all its main attractions?
Well, you should set aside at least 2 days for your visit – and ideally 3. Whilst it is possible to see all of Venice's highlights in a 2-day stay, your visit will be fast-paced.
This means that you will only have time for a brief visit to each attraction, or perhaps choose to visit only those you want to see the most.
Adding an extra day to your stay will allow you to relax your pace, giving you more time to absorb the atmosphere of this unique destination and spend longer at the city's famous landmarks that intrigue you the most.
To make your decision easier, this guide looks at all the things you need to consider when planning your visit.
I've also included a list of attractions that you really shouldn't miss, along with the length of time you'll need to spend at each one.
This will help you plan your itinerary so you don't have to wonder how many days do you need in Venice.
That said, if you want to get around Venice easily, make sure to grab a ticket that allows you to use both water and land transportation.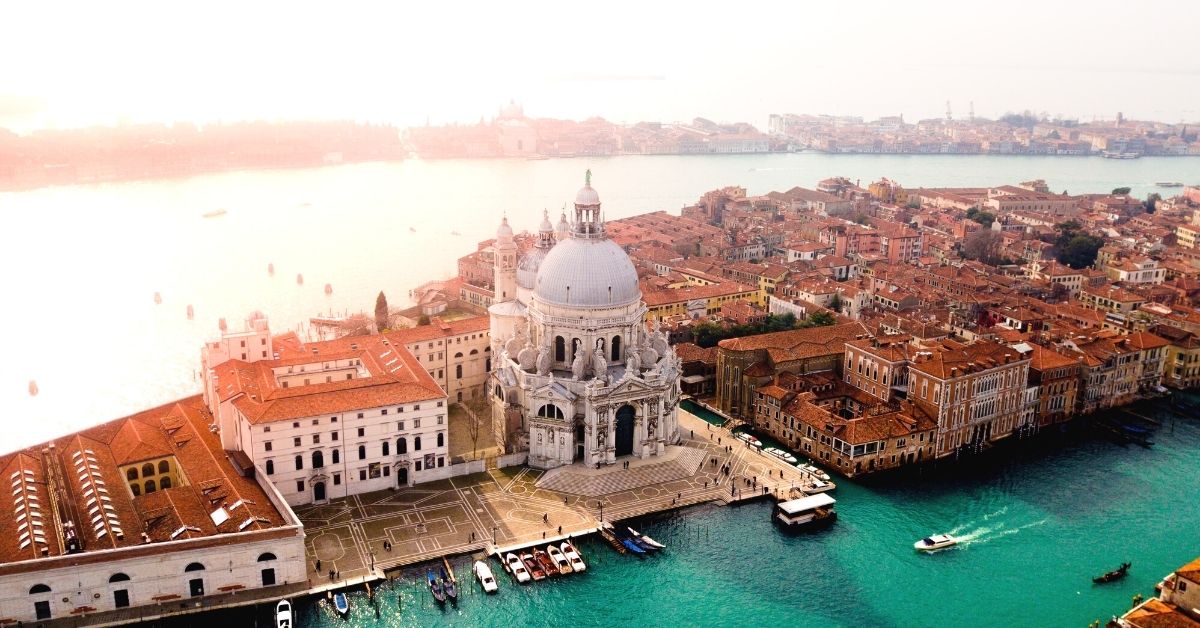 How To Decide How Long To Stay In Venice
When deciding how long to stay in Venice, you should consider when you arrive, when you can check into your hotel, what you want to see, how you will get there, and so much more!
Time Of Arrival, Hotel Check-In Time, & Time Of Departure
The time at which you arrive in Venice influences the length of your stay – obviously arriving late in the day won't leave you a great deal of time for sightseeing, so you may want to add on an extra day to allow for that.
Similarly, an early departure will limit your free time on that day too.
The times at which you check into and out of your hotel may not always coincide perfectly with your times of arriving in and leaving Venice.
This means there could be several hours where you will need to store your luggage.
Many hotels offer this facility, but if yours doesn't, you will need to plan ahead and make other arrangements.
Fortunately, you have several options in Venice.
There are left-luggage facilities (deposito bagagli) at the arrivals hall of the airport, near track 1 of the Venice Santa Lucia Railway Station, and in the buildings of the Venice Cruise Terminal.
There are also several private offices throughout the city offering this service, along with 'locker shops' offering self-service luggage lockers.
What To See In Venice
To maximize your time in the city, you must decide in advance all the things that you want to see, then carefully plan your itinerary.
The approximate times needed for each attraction (listed below) are helpful, but you also need to allow time for queuing, particularly in the summer when Venice is most crowded.
You might also want to factor in a little extra time for admiring the views as you move from one attraction to the next – there are so many wonderful things to see in Venice at almost every turn!
Having taken these factors into account, are 2 days in Venice enough to really see and do everything you want? If not, add a third day to your stay.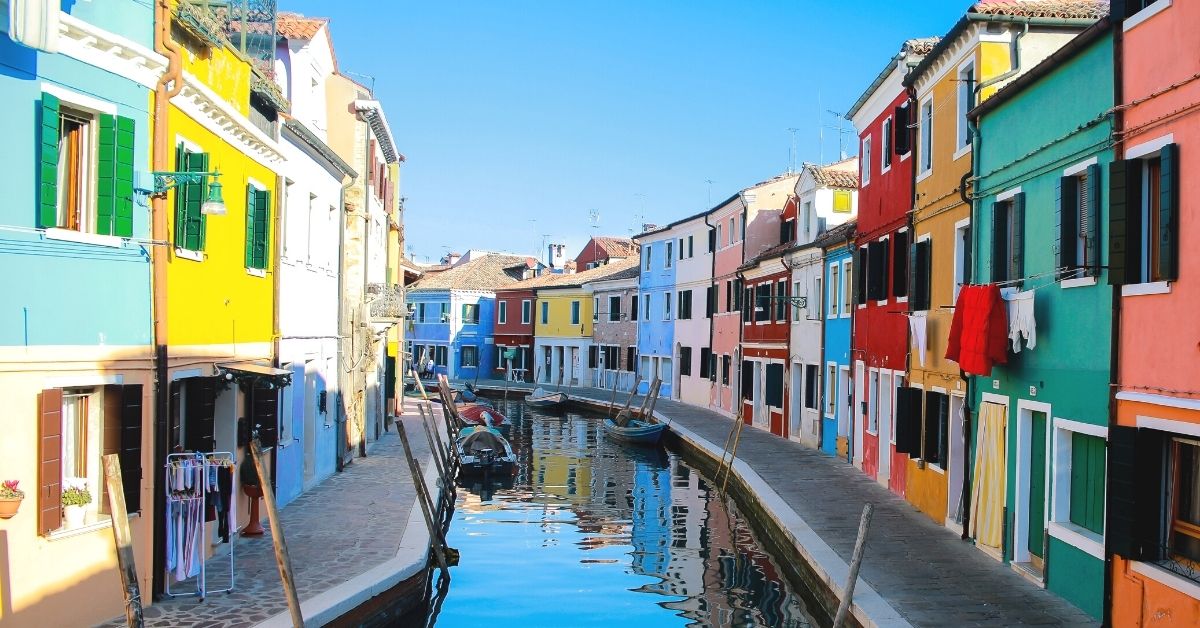 Pace Of Activities
Don't set yourself unrealistic goals of seeing everything in a short amount of time, unless you are prepared for an extremely fast-paced visit with little downtime.
With just 2 days in Venice, you may not get to see everything you want to and it will be difficult to deviate from your itinerary if you decide to spend a little longer at one particular attraction.
A 3-day stay will give you more leeway, with the opportunity to linger at your favorite sights and take your time over meals.
Transportation
---
Want to get FREE accommodation in exchange for work? If you're traveling on a budget or want to save and extend your trip, this could be exactly what you're looking for. Worldpackers is a platform that connects travelers like you with hosts. It's just like volunteer work –exchange your skills for free accommodation. SAVE $10 and get 3 extra months added to your plan using my discount code. Learn more about how it works here.
---
Don't forget to allow for time spent traveling between the different attractions on your itinerary as well as the transfer time from the airport to the city. You can book the express bus from the airport to the city centre for EUR 8. Grab a ticket here.
Being a small city, Venice is easy to get around on foot – although the crowds at busy times can often slow your progress! Consider grabbing a ticket for both water and land transportation.
Cars are not allowed in the city – meaning there are no taxis – but there are water taxis that you can book privately, along with water buses (vaporetti).
The water buses are relatively expensive and do not enter the small canals due to their size, so your best option is often to walk to wherever you want to visit.
Venice's Main Attractions
Venice has many wonderful things to see and do, but here are some of the best ones that you can't miss!
Basilica Di San Marco
Venice's most important church – and one of Italy's most important monuments – this beautiful building is considered a symbol of the city's historical wealth and power.
---
Want to connect with fellow long-term travelers? Join our exclusive Facebook group and take part in the conversation.
---
PSSST. Your travel medical insurance can now cover COVID-19! If you grab SafetyWing's Nomad Insurance, it'll be covered just like other illnesses. I've been using it since 2019 and I can assure you it's the perfect solution for nomads like you and me.
Its stunning Byzantine architecture is simply breathtaking and the church features over 8000 square meters of mosaic covering the walls, vaults, and cupolas.
The church is open daily to visitors but only in the afternoons on Sundays (you can attend mass on Sunday mornings but are not allowed to tour the building).
Guided tours are available and you should set aside one hour for your visit.
Piazza San Marco
This is one of the most famous squares in the world and the best place to experience what Venice is all about!
Enormously popular with the locals, it is filled with restaurants, museums, cafes, and shops, often with live orchestral music performances and constantly filled with huge flocks of pigeons, lured in by the many tourists who feed them.
You can stroll around the square admiring the historic buildings surrounding it, or – better still – book yourself a table at one of the many eateries and watch the world go by!
Plan to spend 2 hours here.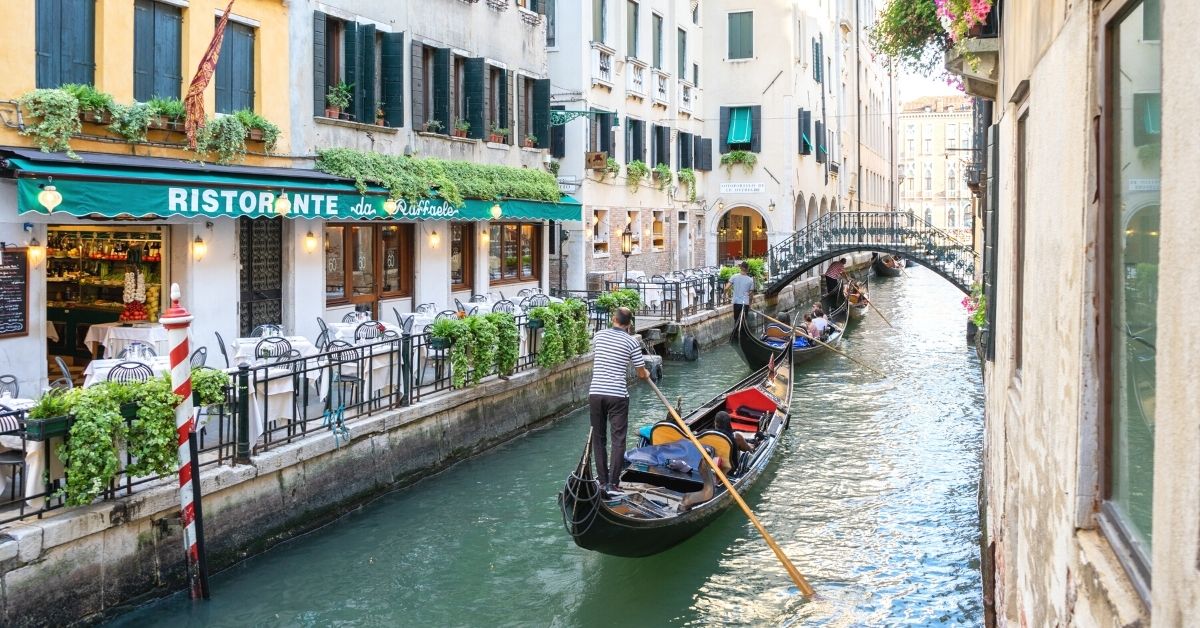 A Gondola Ride On The Canal Grande
It would be unthinkable to visit this city on the water without taking a ride in a gondola and there is no better place to do it than along the Canal Grande, otherwise known as the most beautiful street in the world.
Here you will see beautiful palaces and bridges (including the famous Rialto Bridge), along with the quieter spots that only the gondolas can reach.
Many tours include an audio guide that you can enjoy from an app on your phone and take around 30 to 45 minutes.
Doge's Palace
This integral part of the Venice waterfront has a rich and fascinating history, housing a Senate, court facilities, the secret police, and prisons.
It was also where the doge (chief magistrate) in power at the time would live.
Its facade of pink Verona marble is beautiful and its lavish interior contains some of the world's most important artwork. Set aside 1-2 hours for your visit here.
Teatro La Fenice
Whether you book tickets to see a performance here – or merely want to admire its stunning opulence – a visit to this world-famous opera house is a must.
Self-guided audio tours are available, taking around 45 minutes – and if you are lucky, you may just witness rehearsals for the next opera!
Campanile Di San Marco
For the very best views of Venice, take the elevator to the top of this bell tower, from where you can see the city, the lagoon, and the Alps on the horizon.
The tower was originally built as a lighthouse to assist ships in the lagoon and – at 98.6 meters – is the tallest building in Venice.
It houses 5 bells, which were originally used to convey 5 different messages.
Today, though, they are only played for the enjoyment of tourists, so you may be lucky enough to hear them during your visit.
Plan to spend 45 minutes to 1 hour here.
Venetian Ghetto
The historic Jewish District – the world's first ghetto – is well worth a visit for its cultural importance.
It was established at the beginning of the 16th century when Jews were restricted to this part of the city by the Venetian Republic.
It has a primarily Jewish population to this day and you can see synagogues, Jewish restaurants, mouthwatering bakeries, and a museum.
You can easily spend 2 to 3 hours here and tours are available.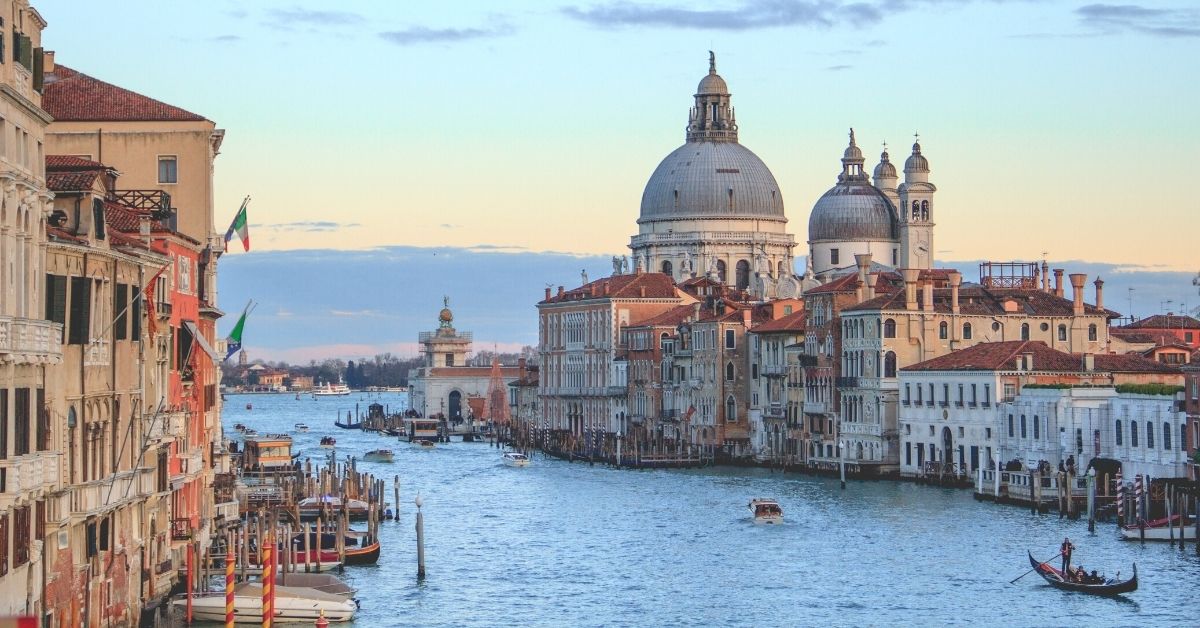 Final Thoughts
This beautiful city with its unique network of canals, rich history, and fabulous architecture offers its visitors a wealth of sights and experiences.
I hope that this guide has helped you decide upon how many days in Venice you need to enjoy as many of them as possible.
Don't forget to check out this Europe packing list before you go!