How Many Days In Rome Is Enough?
Wondering how many days in Rome to make the most of your visit?
Are 2 days in Rome enough to see all of the city's major landmarks and attractions or will you need longer?
The answer is that it all comes down to whether or not you want to see Rome at a relaxed pace, or you are prepared for a packed itinerary and to be constantly on the go!
Whilst it's possible to spend 2 days in Rome and cross most of its important sights off your list, your schedule may be too hectic to really take it all in.
Neither will you really have the option to linger a little longer at your favorite spots, without risking running out of time for the next attraction.
3 days in Rome will still be busy, but you will have enough leeway to spend longer at the places that intrigue you most, or to make a couple of extra stops to see even more of the city's attractions.
That said, you could easily spend 4-5 days too if you'd rather visit Rome at a slower pace.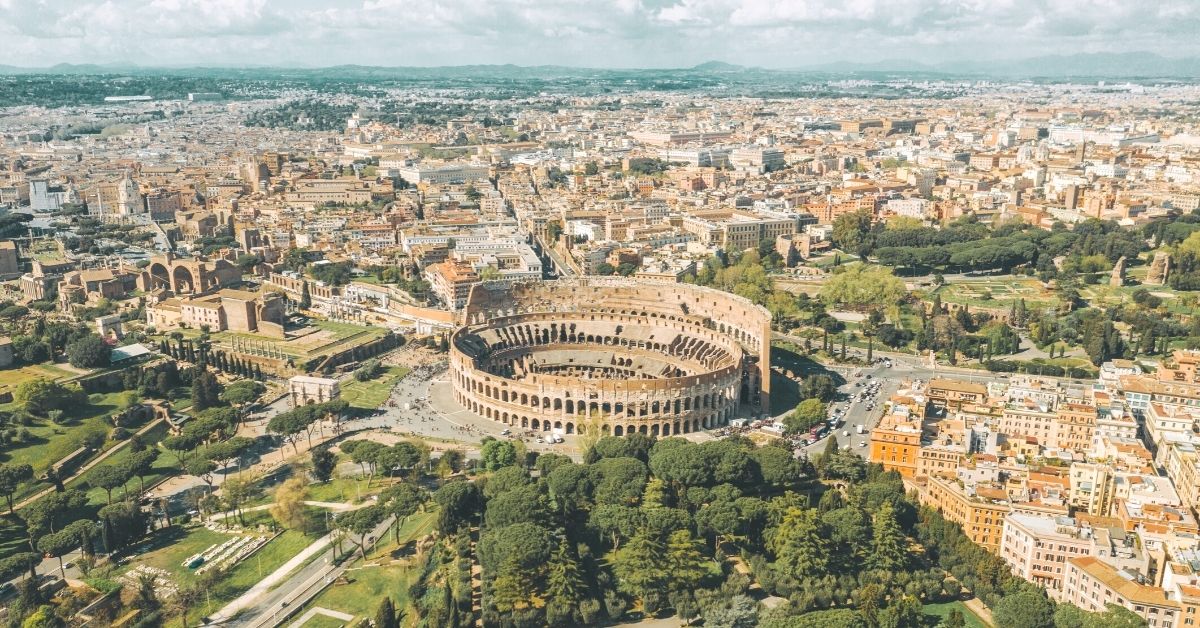 How To Decide How Long To Stay In Rome
When deciding how long to stay in Rome, you'll need to consider things like what time you arrive, can check in to your hotel, what you want to see, transport, etc.
Time Of Arrival, Hotel Check-In Time & Time of Departure
How many days do you need in Rome? You should consider the time at which you actually arrive in the city is very relevant.
In this guide, I am referring to 2 or 3 FULL days, so if your arrival time is in the afternoon, that will only give you half a day to explore initially. The same, of course, applies to your time of departure. If you're on a tight schedule, consider organizing your transfers in advance.
Should your arrival in Rome be earlier than the time at which you can check-in to your hotel, make sure you have made arrangements to store your luggage.
The first step will be to contact the hotel and ask – many offer this service.
If yours doesn't – or you are staying in a different type of accommodation – then you can use the luggage storage facility at the lower level of the Termini train station, or the Leonard da Vinci (Fiumicino) airport.
The facility is located in Terminal 3, International Arrivals. You will also find several private companies offering this service throughout Rome.
If your time of arrival and departure is too tight, you may want to consider adding a couple of days, so that you can fully enjoy Rome.
What To See In Rome
It is very important to decide ahead of time which of Rome's attractions you most want to see and set aside enough time for each.
I've included suggested times with the list of major highlights (below) which will help you plan, but don't forget to set aside extra time for queuing, especially during peak season.
Pace Of Activities
When planning your visit to Rome it's very tempting to schedule every moment of your day to see as much as possible.
But whilst it is important to make the most of your trip, you don't want to set yourself on such a frantic itinerary that you feel as if you are constantly rushing around.
Be sure to strike a balance between seeing all the main attractions and actually having time to enjoy them.
And don't forget to schedule yourself some time to savor simple pleasures like a coffee at a pavement cafe, where you can get a real feel for the city and its residents.
The slower pace of activities is where it often makes sense to allow yourself 3 days in Rome rather than 2. Or even more, if you want to relax and enjoy Rome at a slower pace.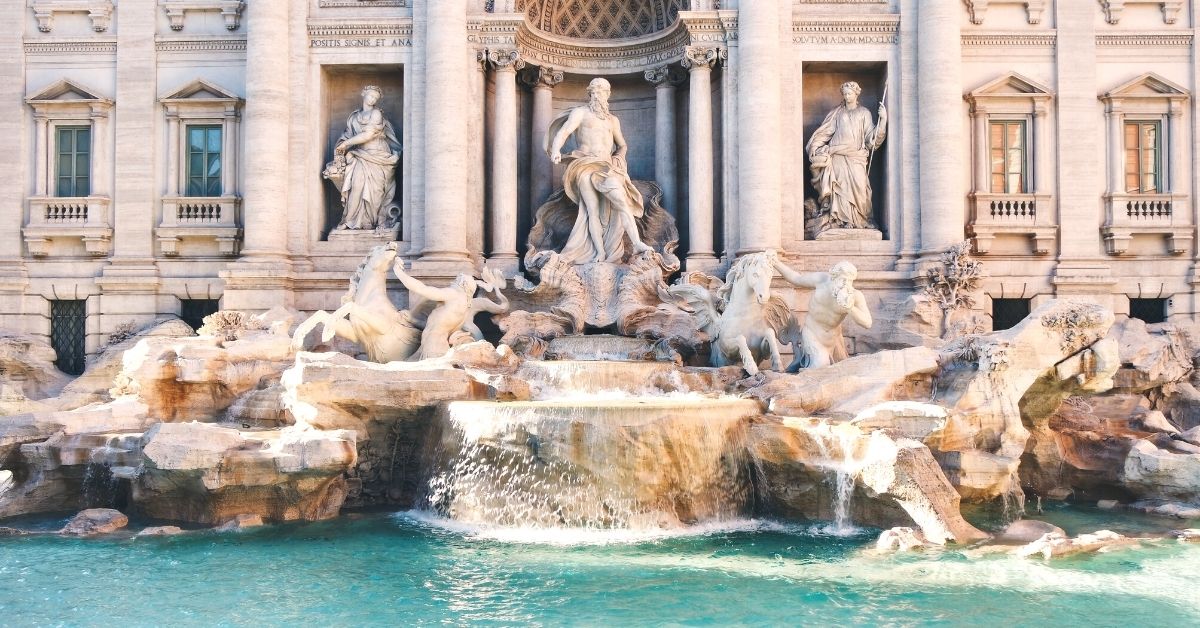 Transportation
Rome is, of course, a busy city and it's important to figure time spent traveling between attractions into your day.
Fortunately, most of the major attractions are right in the heart of the city, so it is easy to get around and see them on foot.
For some attractions – such as Vatican City – you will need to use Rome's public transport system, which is cheap, user-friendly, and provides plenty of options. That said, if you're on a tight schedule, you should consider grabbing skip-the-line tickets to avoid wasting time queuing at the main attractions.
---
Want to get FREE accommodation in exchange for work? If you're traveling on a budget or want to save and extend your trip, this could be exactly what you're looking for. Worldpackers is a platform that connects travelers like you with hosts. It's just like volunteer work –exchange your skills for free accommodation. SAVE $10 using my discount code. Learn more about how it works here.
---
The 3 lines of the Metro stop near all the major attractions and some buses will take you to all the places the Metro doesn't reach.
Three urban railway lines use the same tickets as the Metro, plus 6 tram lines on the city's outskirts.
Avoid taxis if you can – they are pretty expensive and it's not unheard of for tourists to be charged inflated prices.
Grab an Omnia Card to access public transportation and skip-the-line tickets on the major attractions in Rome.
Click here to learn more
.
Rome's Main Attractions
Rome has some of the most incredible sites to see when traveling through Europe. There are so many great places to see but here are some of the main attractions that you can't miss!
Colosseum
This magnificent amphitheater is Italy's top tourist attraction, so try visiting in the early morning or late afternoon to avoid the crowds.
---
Want to connect with fellow long-term travelers? Join our exclusive Facebook group and take part in the conversation.
---
PSSST. Your travel medical insurance can now cover COVID-19! If you grab SafetyWing's Nomad Insurance, it'll be covered just like other illnesses. I've been using it since 2019 and I can assure you it's the perfect solution for nomads like you and me.
You can choose between regular tickets and full experience tickets, which give you access to different museums and the Colosseum's underground level.
Guided tours are available and you should allow yourself at least 3 hours to see everything, and even longer if you have the time.
Pantheon
The best preserved of Rome's ancient monuments, this 2000-year-old temple is now used as a church and has the largest unreinforced concrete dome ever constructed.
It is free to enter and admire everything from the stunning marble interior and huge bronze doors to the light streaming through the circular opening at the apex of the dome, highlighting the royal tombs within.
Allow yourself 1 to 2 hours here.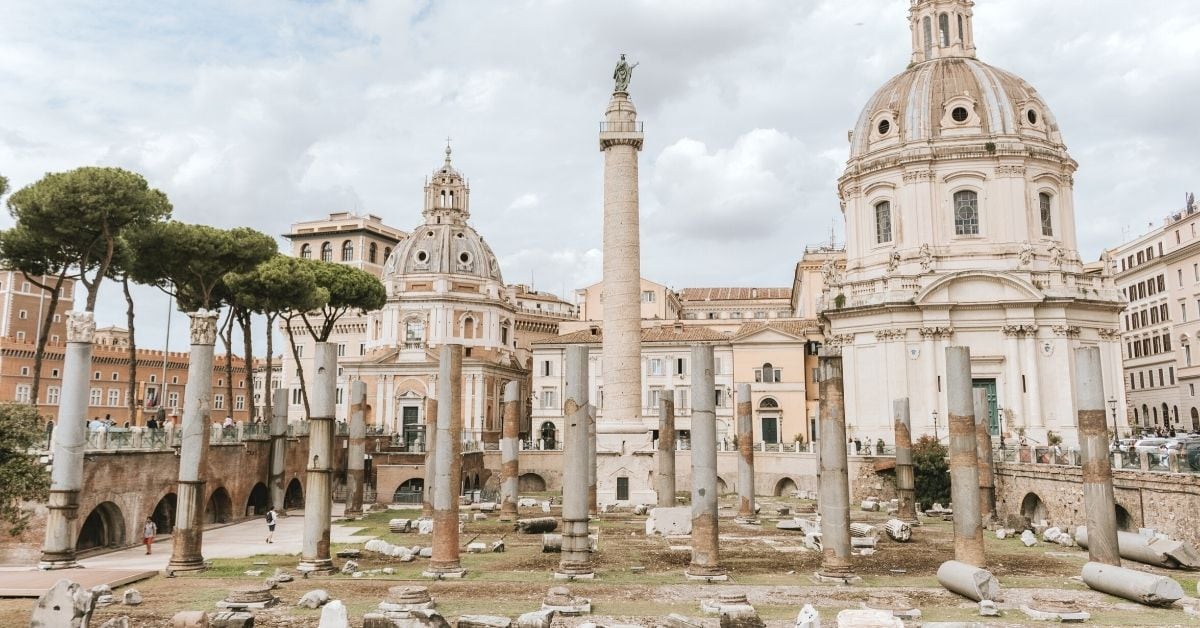 Palatino (Palatine Hill)
The atmosphere here truly makes it feel as if you have stepped back in time. Fascinating ruins, awesome views, and lofty pine trees come together to make this one of Rome's most outstanding sights.
It is believed to be the place where Rome was founded by Romulus in 753 BCE and was home to a succession of emperors who lived there in opulence.
It is packed with interesting things to see, so set aside 2 to 3 hours for your visit.
Roman Forum
Entry here is included with some Colosseum tickets, as it is located immediately adjacent to the amphitheater.
Originally a wealthy area of palaces, temples, basilicas, and public squares, it is now a wide expanse of incredible ruins, where you can quite literally walk in the footsteps of Julius Caesar.
It is exceptionally busy from 11 am to 2 pm and there is no shade, so bring water and a hat.
Take an official tour for the best experience and allow 3 hours for your visit.
Galleria Borghese
Housing one of the world's best art collections, this beautiful museum features works by Titian, Raphael, and Caravaggio.
It is divided into two levels, with paintings in the upper gallery and a mixture of sculptures, frescoes, and Roman floor mosaics on the ground floor.
I recommend booking a guided tour or audio tour as all signage is in Italian and you should set aside at least 2 hours for your visit.
Vatican Museums
Housed in the Palazzo Apostolico Vaticano, this museum complex has more than 5 miles of corridors and is the place to see world-famous masterpieces such as the Sistine Chapel and Rodin's 'Thinker', plus a vast array of beautiful and sacred images.
An audio guide is essential as the sheer amount of exhibits can make this a difficult attraction to negotiate.
Plan to spend a minimum of 3 hours here, although there is enough to see to keep you occupied all day!
Trevi Fountain
No visit to Rome would be complete without a visit to this iconic baroque fountain – the perfect place for photographs to remember your trip.
Be sure to throw in a coin to ensure your return to this incredible city – a tradition that dates back to the 1954 film 'Three Coins in the Fountain'.
Around $3600 is thrown in every day, all of which goes to charity.
To escape the crowds, why not visit at night when the fountain is beautifully lit and incredibly romantic. Set aside 1 hour for your visit.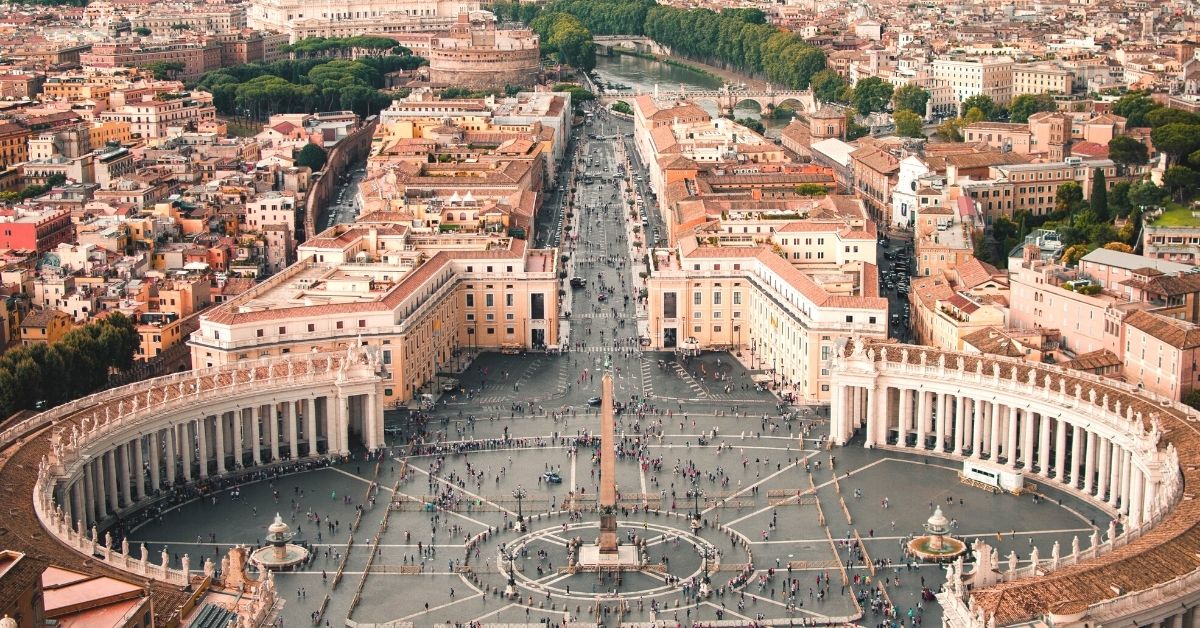 Final Thoughts
Italy's capital is home to some of the most famous landmarks in the world.
With a compelling mix of ancient architecture, fascinating history, and spectacular views, Rome is certainly not to be rushed!
I hope this guide has helped you work out an ideal length for your visit and that you enjoy every moment of your stay.
Planning to visit Venice too? Check out this guide on how long to stay in Venice!