How Many Days In Budapest Do You Need?
This guide is designed to help you plan how many days in Budapest you will need for the perfect short break.
You'll learn more about all the factors you need to take into account when deciding on the length of your visit to this incredibly beautiful city, along with the ideal amount of time to spend at each of its top attractions.
The most important thing to think about when deciding between a 2 or 3-day stay is how relaxing you want your visit to be.
Are 2 days in Budapest enough to really see the best of what the city has to offer?
Yes – but you will need to be prepared for a very busy schedule, with little time to rest and no real opportunity to spend longer at your favorite places.
If it's important to you to have the time to pause and really soak up the atmosphere of the city you are visiting, then 3 days in Budapest will suit you better.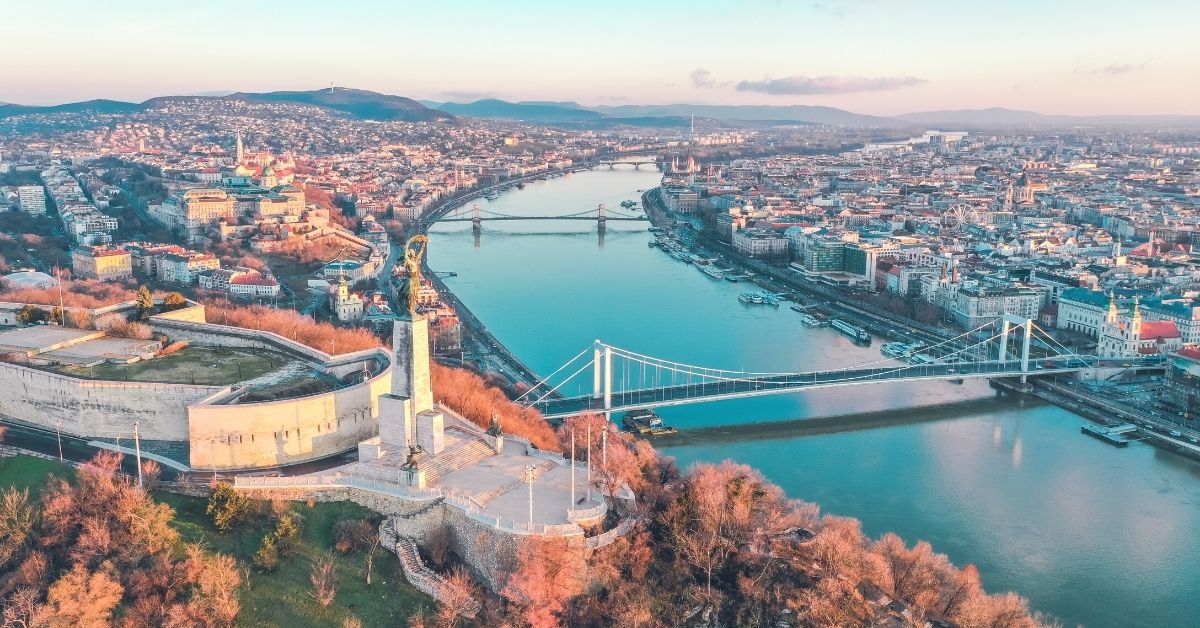 How To Decide How Long To Stay In Budapest
There are few things to consider when deciding how long to visit Budapest. Make sure to think about things like arrival time, hotel check-in, activities, transport, and more!
Time Of Arrival, Hotel Check-In Time & Time Of Departure
When choosing between a 2 or 3-day stay in Budapest, think about the times at which you arrive and depart from the city.
If your arrival is somewhat late in the day, then you may need to add on an extra night to give you the full days for sightseeing that you are likely to need.
The same applies if your departure time is particularly early.
Of course, your hotel check-in and check-out times do not have to influence whether or not you can plan to see the sights on those days, as long as you have a secure place to leave your luggage.
Be sure to check with your accommodation provider ahead of time if they offer this facility. If not, you may need to make alternative arrangements before your visit.
Luggage storage facilities are available at the Keleti rail station, although you run the risk of them being full at busy times.
There are also many private companies offering this service throughout Budapest – just be careful to do your research first and ensure you only book with a reputable company.
What To See In Budapest
With so many things to see and do in the city, it is important to plan ahead.
If you wait until your arrival to decide on the places you most want to visit you risk wasting precious time getting organized.
Additionally, some attractions may require you to book online before your visit, so you may end up missing out altogether.
Use the list of Budapest highlights below to help you plan your itinerary for 2 or 3 days in Budapest.
Remember that these places will be busy during peak season, so allow time to queue too.
Pace Of Activities
With its thermal baths and hot springs, Budapest is known as a destination in which you can really relax and unwind.
So it's a good idea to set aside a little extra time to experience this aspect of the city, in which case a 3-day trip would be ideal.
If this is not as important to you as simply seeing the sights, then you may be able to visit the most popular of them in just 2 days.
You may also want to consider the time spent experiencing the local cuisine, particularly the incredible Goulash!
That said, if you want to experience more things while in Budapest, consider adding a couple of days to your itinerary.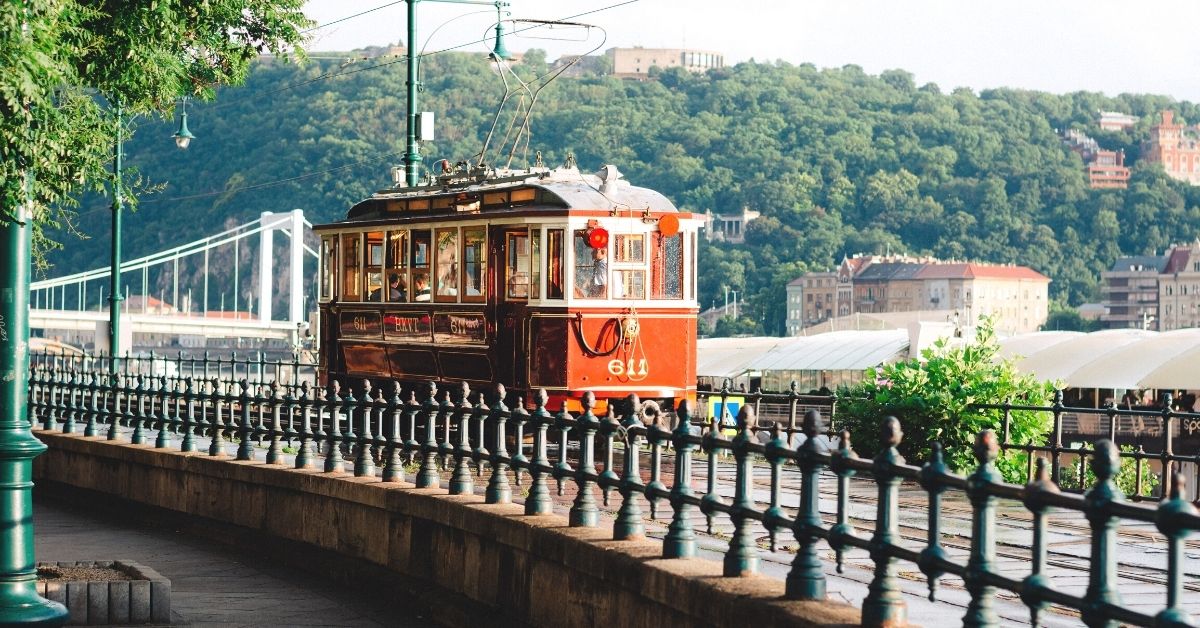 ---
Want to get FREE accommodation in exchange for work? If you're traveling on a budget or want to save and extend your trip, this could be exactly what you're looking for. Worldpackers is a platform that connects travelers like you with hosts. It's just like volunteer work –exchange your skills for free accommodation. SAVE $10 using my discount code. Learn more about how it works here.
---
Transportation
When deciding how many days in Budapest you'll need, don't forget to consider how long it will take you to travel from one attraction to another.
The good news is that the city has a robust and reliable public transport system that includes trams, trolleys, buses, and the metro.
Since Budapest has such a vibrant nightlife, there are plenty of buses running at night too.
That being said, it is also easy to get around on foot, with most of Budapest's main attractions right in the city center.
Budapest's Main Attractions
---
Want to connect with fellow long-term travelers? Join our exclusive Facebook group and take part in the conversation.
---
PSSST. Your travel medical insurance can now cover COVID-19! If you grab SafetyWing's Nomad Insurance, it'll be covered just like other illnesses. I've been using it since 2019 and I can assure you it's the perfect solution for nomads like you and me.
There are so many things to discover when visiting Budapest, but here are some of the best attractions that you can't miss!
Danube River
Whether you opt for an official cruise or choose to take the Danube ferry (the cost of which is included in the transportation pass for the city's buses and trams), a trip along this impressive river is a must.
This is when you will get the best photographs of your entire trip, with magnificent architecture to admire along the route, the highlight of which is the magnificent Parliament building.
The Danube is equally wonderful enjoyed from its banks, where you can take a stroll on either side for exceptional views and visit its historic bridges along the way.
If you get time, I recommend returning at night, when all the monuments along the waterfront are beautifully illuminated. Allow at least 2 to 3 hours here.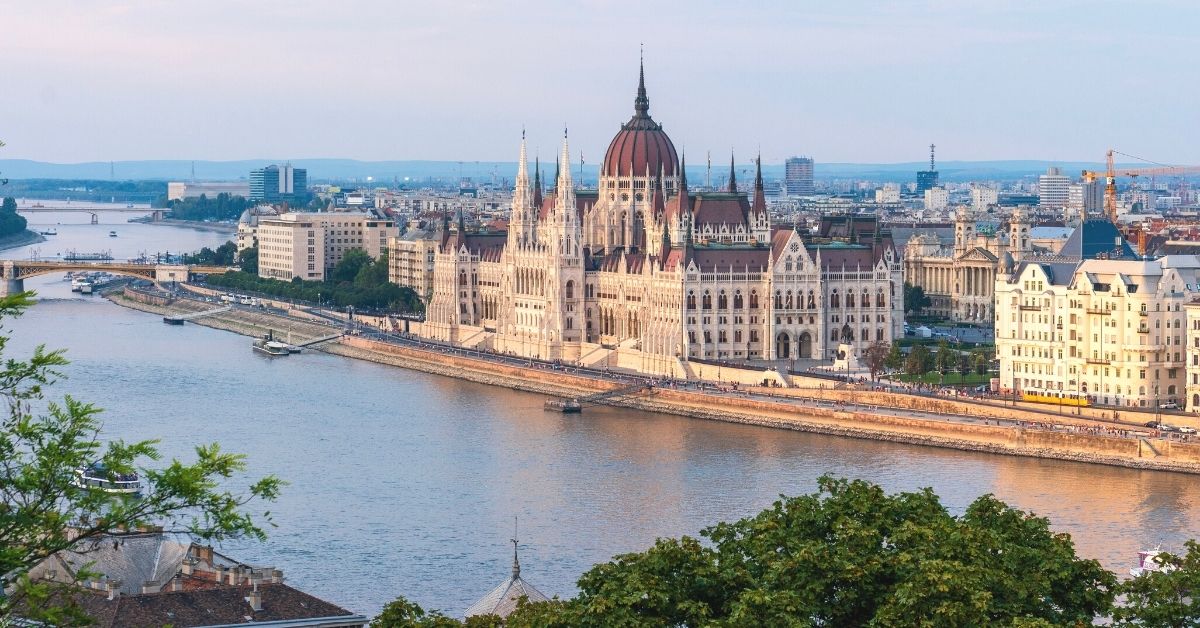 Hungarian Parliament Building
Whilst beautiful viewed from the river, it's important to visit this majestic, neo-Gothic building in person too!
Inspired by the British Houses of Parliament, it was opened in 1902 and is Hungary's biggest building.
Guided tours, lasting from around 45 minutes to an hour, are conducted in groups and allow you to view the Hungarian Crown Jewels.
Széchenyi Lánchíd
This was Hungary's first bridge across the Danube and it's well worth taking a walk over it, not just to marvel at the bridge but also to enjoy views of the city from a new perspective.
The bridge connects both Buda and Pest and features an entrance guarded by lions, iron chains, and immense arched towers in the middle.
The bridge is a romantic place to visit at night when it is lit up and is a popular spot for couples to leave their locks of love. Plan to spend 1 to 2 hours here.

Buda Castle
Part of the fun of visiting this imposing castle is riding the funicular that connects it to Adam Clark Square below!
Previously home to Hungarian kings, the castle now houses the Budapest History Museum, the National Széchényi Library, and the Hungarian National Gallery.
The surroundings of the castle and its beautiful gardens are free to visit and the panoramic views of Pest it offers are simply stunning.
You will need at least 3 hours here if you plan to see everything, or just an hour to stroll around the exterior.


Széchenyi Thermal Baths
It may look like a palace but this is actually Europe's largest mineral bath, with over 20 different pools brimming with healing, mineral-rich waters that are continuously supplied by two hot springs.
There are also indoor saunas, massages on offer, and even the opportunity to play chess as you relax in the very hot water of the main outdoor pool.
Set aside 2 to 3 hours for your visit here – it is not an experience to be hurried!

St. Stephen's Basilica
With an opulently decorated interior and panoramic views of the city, this lovely church features an incredible 300-foot, neo-Renaissance dome that dominates the skyline.
Guided tours are available which include a visit to the treasury and the tower and there is an elevator available for those who don't feel like taking the very long staircase to the top!
You will need 1 to 2 hours to see the church properly and learn about its history.
Great Market Hall
This is Budapest's largest indoor market and a must-see part of your visit if you just love to shop!
Housed in a Gothic Revival building, it offers everything from souvenirs to traditional Hungarian foods (be sure to try the strudel!), plus plenty of fresh local produce and specialty jams.
It is set over three floors, so it is very easy to while away a couple of hours here.
Final Thoughts
Whether you decide to spend 2 days in Budapest or 3, you will find it an incredibly fascinating city in Hungary.
Its people are friendly and hospitable and the views are simply stunning, especially at night when the city seems to come alive.
Don't forget to pack anything with this helpful list of European backpacking essentials!