How Many Days In Berlin Is Enough?
If you are planning a short break to Germany's capital, how many days in Berlin will you need to see everything the city has to offer?
Considering the number of sights, attractions, and unique experiences, are 2 days in Berlin enough, or should you plan for longer?
The answer really comes down to the type of short break you are looking for.
If you are the type of person who loves to be on the go and is happy to see the city's highlights at a fast pace, then 2 days in Berlin might be fine.
But if you would like to slow things down just a bit – and have a little more time to spend at each attraction – then I'd recommend spending 3 days in Berlin instead.
To make planning your trip a lot easier I've put together this handy guide for getting the most out of a short city break.
I've included all the things you need to think about when planning the length of your stay, along with a guide to Berlin's major attractions.
I've also suggested how long you should plan to spend at each one so that you can create a realistic itinerary for your visit that will ensure you enjoy every moment of your stay.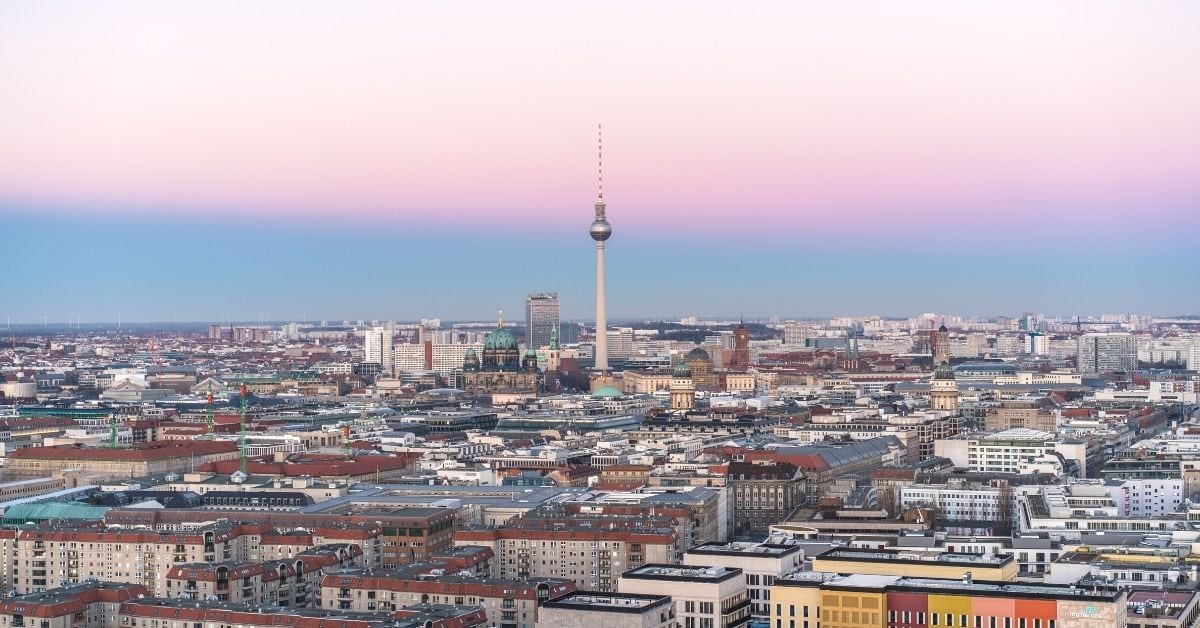 How To Decide How Long To Stay In Berlin
Deciding how long to spend in Berlin can depend on a few different things like, arrival time, hotel check-in, what you want to see, mode of transport, and more!
Time Of Arrival, Hotel Check-In Time & Time Of Departure
If you decide on a 2-day or 3-day stay, consider whether your hotel check-in and departure times actually allow for a full day's sightseeing on those days.
If not, you might want to think about adding an extra night to your break. Another important consideration is what you will do with your luggage.
If you want to get to Berlin early to make the most of your day, you might need to store your luggage somewhere for a few hours before it is time for you to check into your accommodation.
Most hotels and accommodation providers will offer this service, but not all. So don't just assume that there will be somewhere to leave your bags – find out for sure before you go.
If there is no storage facility at your hotel, then usually there are a few other options you can try.
Almost all the large train stations have luggage lockers, as does the Central Bus Station ZOB. You can also leave your bags at the Tegel and Schönefeld airports.
Some central locations such as Alexanderplatz or S-Bahn Station Friedrichstraße, have lockers and there are private companies in the city offering this service too.
With private companies, you can usually book online ahead of time. This is a good idea if you are visiting at the height of the season.
What To See In Berlin
As with most major cities, Berlin is full of things to see, do and explore. Check out these 17 fun and free things to do in Berlin!
This means you will need to think carefully about which attractions appeal to you the most and plan how you can fit them all in.
The list of highlights below will help you put your itinerary together, but be careful not to schedule every single moment of your day.
It's always a good idea to leave a little leeway for things like long queues and transport delays – or simply to spend longer at the places you like the best!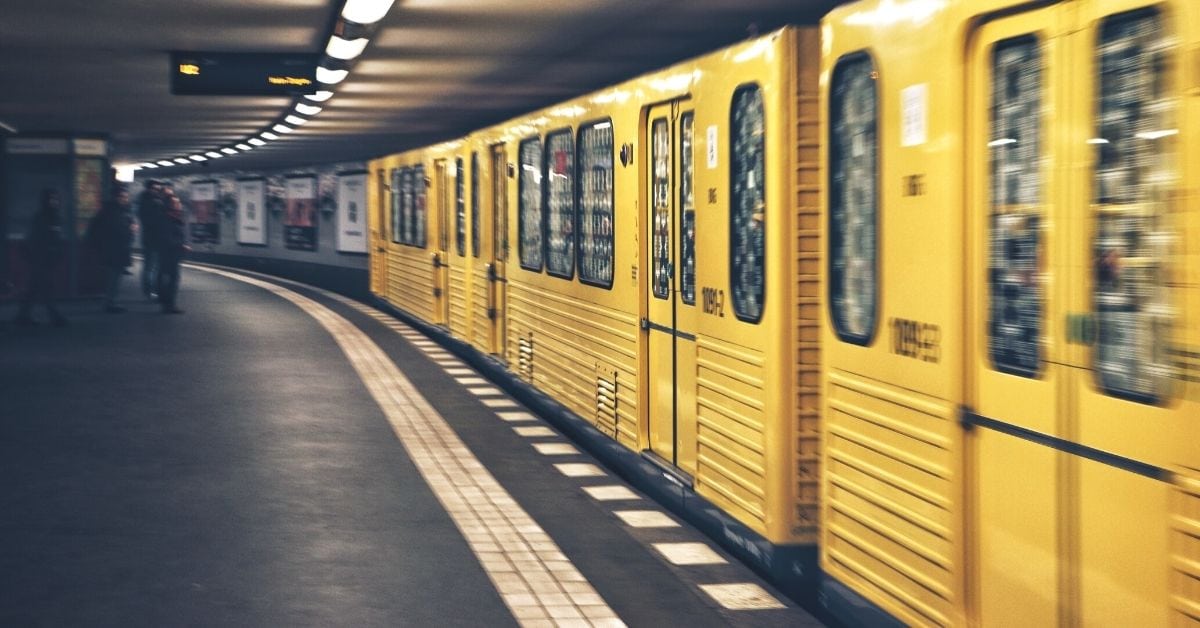 Pace Of Activities
---
Want to get FREE accommodation in exchange for work? If you're traveling on a budget or want to save and extend your trip, this could be exactly what you're looking for. Worldpackers is a platform that connects travelers like you with hosts. It's just like volunteer work –exchange your skills for free accommodation. SAVE $10 using my discount code. Learn more about how it works here.
---
When thinking about how many days in Berlin you'll need, ask yourself if you want a relaxing break or one that's a whirlwind of activity? The shorter your visit the busier you will be.
So if you are the type of person who likes to enjoy the sights at a more leisurely pace – or a foodie who wants to have enough time to appreciate the local cuisine – then 3 days in Berlin will definitely suit you better than 2.
Transportation
Think carefully about how you will get around during your visit. Whilst it makes sense to visit attractions that are close together, you will still need to factor travel time into your days.
With Berlin, there are plenty of options, all of which are efficient and reasonably priced. You have the choice between U-Bahn and S-Bahn trains, buses, trams, bicycles, and taxis.
The U-Bahn is probably the best option – the city's traffic can be heavy, making travel by road somewhat slow going!
For that reason, and also because parking is so costly, I don't recommend driving in Berlin.
Berlin's Main Attractions
PSSST. Your travel medical insurance can now cover COVID-19!
If you grab SafetyWing Nomad Insurance, it'll be covered just like other illnesses. I've been using it since 2019 and I can assure you it's the perfect solution for nomads like you and me.
There a plenty of amazing attractions in Germany's capital, many with historical significance. If you want to save time, make sure to book your tickets in advance so that you can skip the queue. Here are the main attractions of Berlin that you can't miss!
Berlin Cathedral
With beautiful architecture and fascinating history, Berlin's Cathedral is one of its major landmarks.
The interior is incredibly ornate, with elaborate and decorative designs, and a huge dome soars over the nave.
Tickets to the Cathedral include a guided tour, with one taking place every 20 minutes. Plan to stay for 1 to 2 hours.
Brandenburg Gate
Today Bradenburg is seen as a symbol of peace and unity in Europe.
This 18th-century monument survived the devastation of the Second World War, throughout which it had been used as a party symbol by the Nazis.
No cars are allowed near it, so this is a popular spot for visitors taking selfies in one of Germany's most famous locations. Allow an hour for your visit.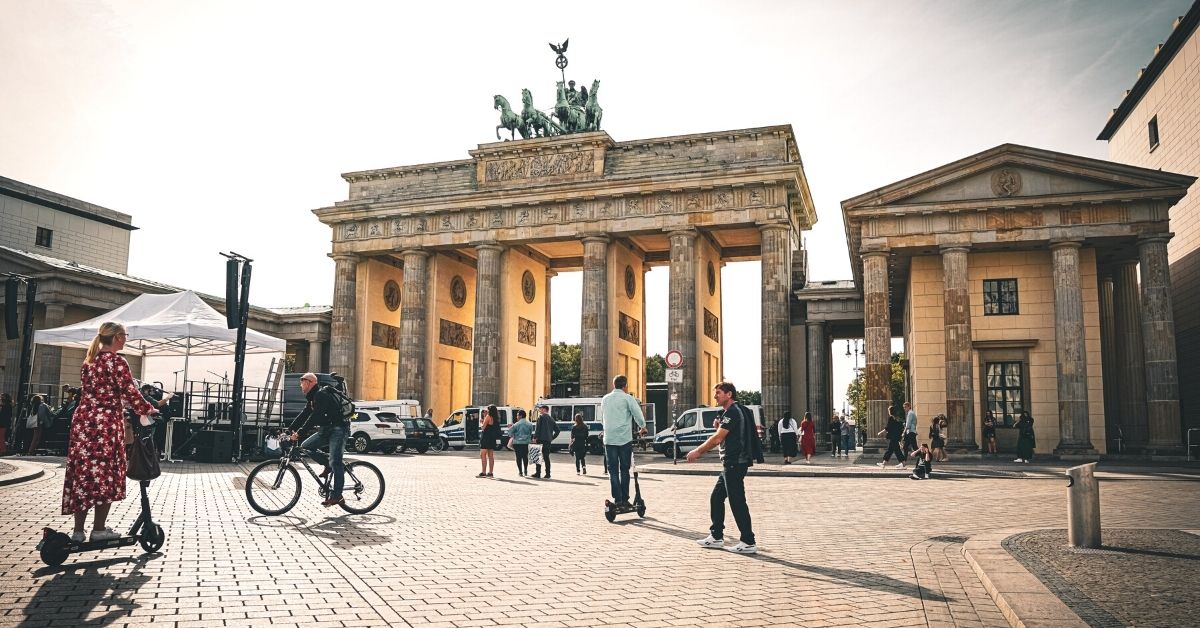 East Side Gallery
This is the longest preserved piece of the Berlin Wall and was redesigned by 118 artists after the wall fell in 1989.
Now one of the capital's most popular tourist attractions, it features 101 murals on the side of the wall that was bare during the years that the wall was erected because residents couldn't reach it.
It is one mile long, so you will need 2 to 3 hours to see it all.
Museum Island
A UNESCO World Heritage Site, this island in the middle of the River Spree is home to some of the world's best museums.
These include the Pergamon, the Altes, and the Bode, where you can find important collections of art and archaeology.
Creating a hub of culture in the city's center, the attractions on this island could easily keep you busy for an entire day. So plan to set aside at least 3 hours for your visit. You can grab your tickets in advance here.
The Reichstag
This building houses the German Parliament and has an incredible glass dome that was designed to make use of natural light.
The views from the top are some of the best in the city, but for a truly special experience why not book a table at the Reichstag's Käfer restaurant?
With its rooftop location adjacent to the dome, you will have trouble deciding which is better – the food or the views!
Plan to stay for 2 to 3 hours.
Memorial Of The Berlin Wall
Extending 1.4 kilometers along the former border strip between east and west Germany, this memorial features the last piece of the Berlin Wall with the untouched ground behind it.
Here you can see the rampart walk, the lighting pylons, the signal fence, and even the no man's land between the interior and exterior walls.
This gives you a real insight into the development of the fortifications, whilst the displays of historical remnants explain how the country came to be so bitterly divided.
Plan to spend 2 to 3 hours here.
Charlottenburg Palace
Built more than 300 years ago, this is Berlin's largest palace.
It is around 20 minutes away from the city's busy center and features beautiful baroque architecture along with serene, elegant gardens.
It is divided into separate buildings with a separate entrance fee for each, so I recommend buying the 'charlottenburg+' day pass, which allows you to see everything.
Set aside 2 to 3 hours for your visit.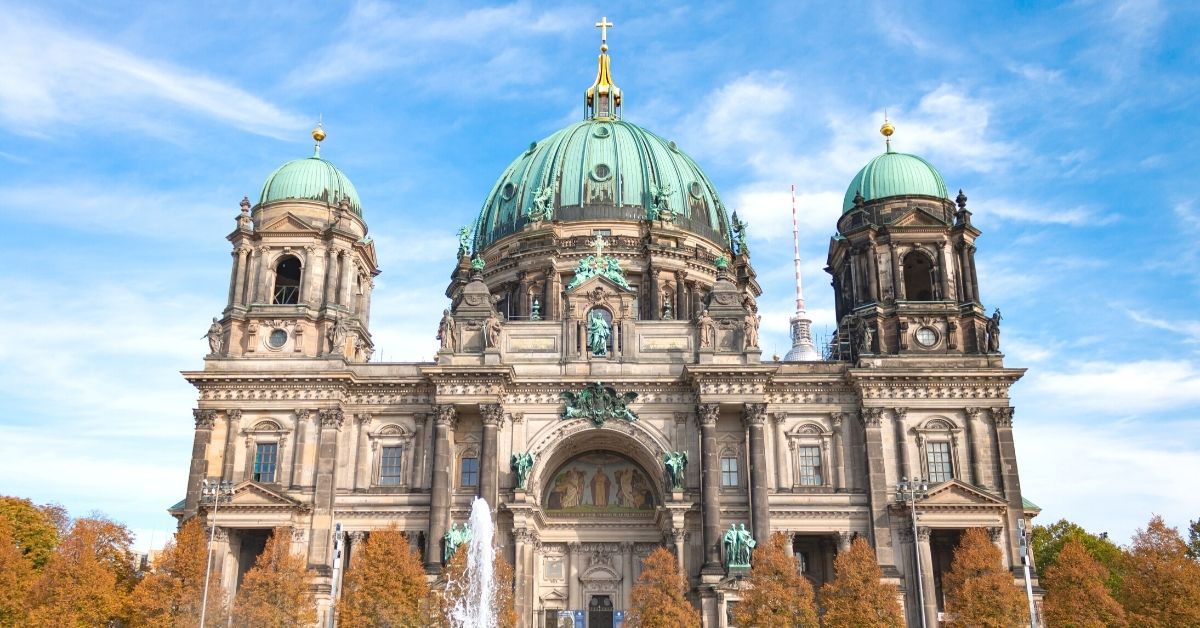 Final Thoughts
So just how many days do you need in Berlin for a memorable short break?
I hope this guide has helped you reach that decision and create the perfect itinerary, at a pace that's just right for you and your group.
If you're planning on visiting more of Germany, check out why Frankfurt is a must-visit destination.