How Many Days In Amsterdam Is Enough?
Are you wondering how many days in Amsterdam to see all of the city's major attractions and soak up its endlessly vibrant atmosphere?
Well, that depends very much on whether you prefer a packed itinerary – where you fill every moment with new sights and experiences – or a more laid-back approach, with a little more time to appreciate Amsterdam's many charms.
If you are happy with a fast-paced visit during which you will see the city's best sights, then plan for 2 days in Amsterdam.
But allow an extra day for a slightly more relaxed visit, with a little leeway to spend longer at the attractions that appeal to you most.
This guide is designed to help you make your decision, with a look at the sorts of things you need to take into account when planning the length of a stay in any city.
I've also listed all of Amsterdam's 'must see' attractions, with an idea of how much time to set aside for each.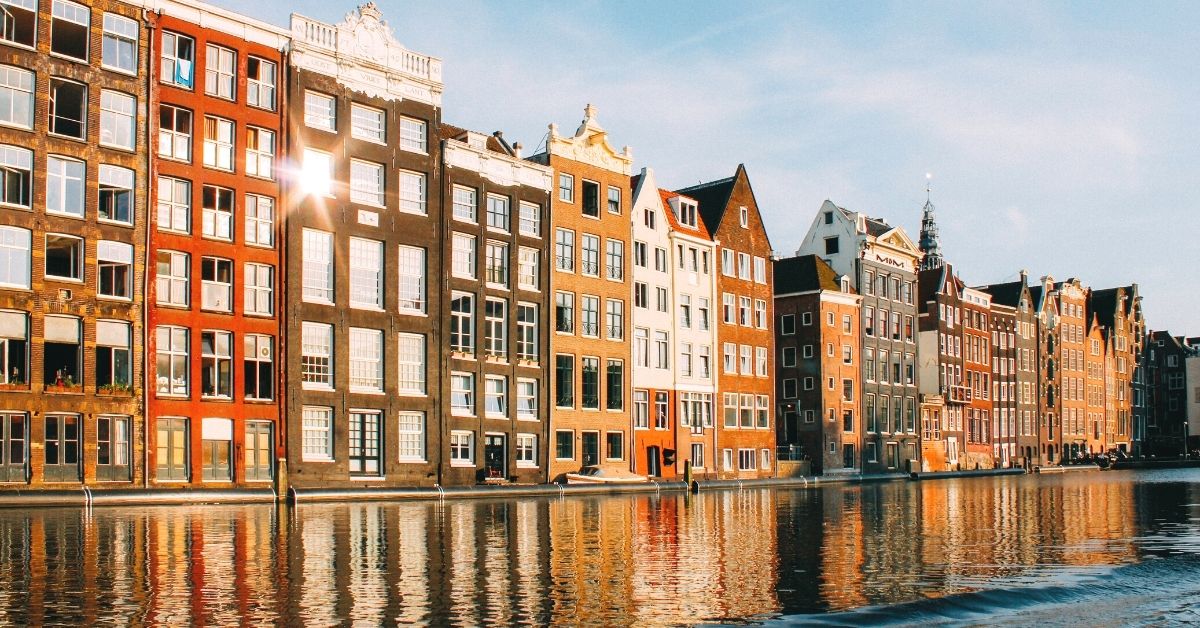 How To Decide How Long To Stay In Amsterdam
If you're asking 'how many days do you need in Amsterdam?' some things you need to consider are when you can check-in and out of your hotel, what exactly you want to see, transportation, and more!
Time Of Arrival, Hotel Check-In Time & Time Of Departure
Look carefully at your time of arrival in the city – obviously the earlier you get there, the more you will have of that day to spend sightseeing.
Is there a significant gap between your time of arrival and the time you can check into your hotel? If so, then make arrangements for what to do with your luggage in the interim.
There are luggage lockers available in the East wing of Central Station, from 5 am to 1 am. There are also independent luggage storage facilities throughout the city.
Remember that you may require further storage if your hotel check-out time is much earlier than your departure from Amsterdam.
What To See In Amsterdam
To make the most of 2 or 3 days in Amsterdam you must plan your itinerary carefully.
Do your research to decide on the main sights you want to see and how long you will need to spend at each one.
Try to pick attractions that are close together for each day's visits, so that you don't waste unnecessary time traveling to and fro.
If you are planning to visit at the height of the season, allow extra time for queuing at the main attractions.
Ask yourself are 2 days in Amsterdam enough to see all the things you really want to see – if not, opt for a 3-day visit instead.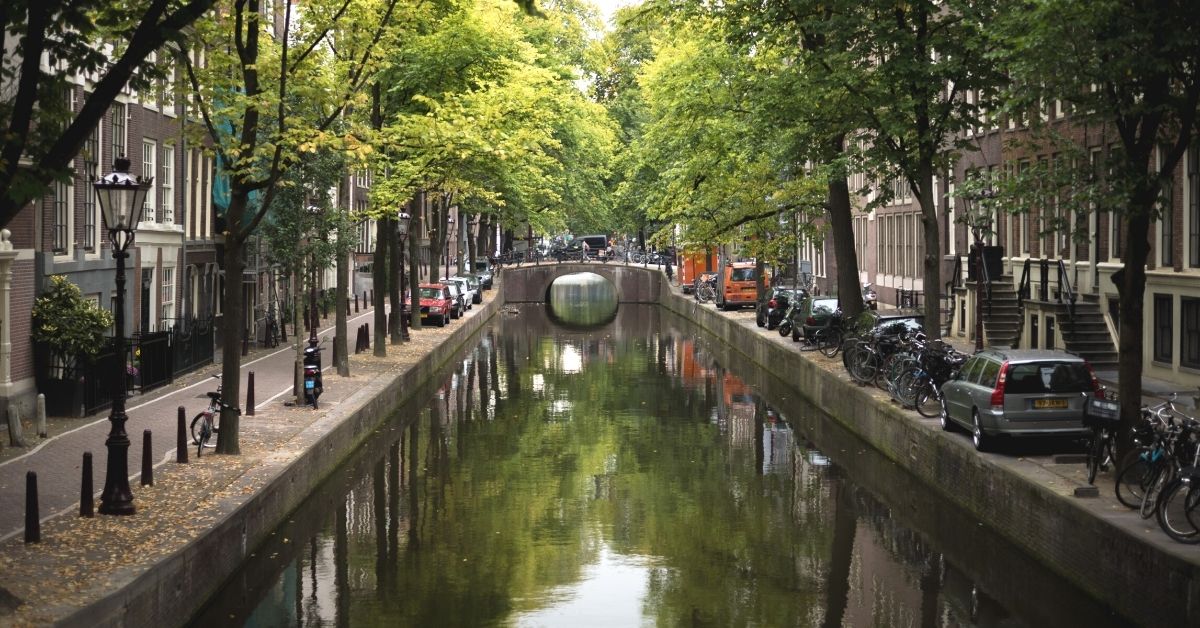 Pace Of Activities
It is really important to decide between a hectic schedule and a slower pace, as it can be quite stressful trying to pack too much into too a short period.
If all your sightseeing trips are brief and hurried, you may end up feeling as if you didn't really see the best of anything!
Be realistic with your itinerary – allow yourself time in your schedule to stop and appreciate the sights and atmosphere.
Include extra time for leisurely meals – sometimes lunch at a pavement cafe is a sightseeing experience all by itself!
Transportation
It's important to plan how you will get around a city before you go. When deciding how many days in Amsterdam you need, it's good to know that this is a compact city, with most of its main attractions in the center.
This makes it easy to get around on foot – not to mention that walking is the best way to really soak up the atmosphere!
Make sure you wear strong shoes, though – many of Amsterdam's streets are cobbled and uneven.
Another option – and one of the most popular – is to ride a bike, which you can hire from countless locations throughout the city.
The public transportation system is excellent and reliable and includes trams, buses, and metros, all with discounted passes available.
There is also a convenient rail network for longer journeys.
---
Want to get FREE accommodation in exchange for work? If you're traveling on a budget or want to save and extend your trip, this could be exactly what you're looking for. Worldpackers is a platform that connects travelers like you with hosts. It's just like volunteer work –exchange your skills for free accommodation. SAVE $10 and get 3 extra months added to your plan using my discount code. Learn more about how it works here.
---
The only thing I do not recommend is driving – not only are the roads very confusing but there is virtually nowhere to park! If you prefer not to use public transport, opt for a taxi instead.
That said, if you're planning on riding a bike, and using public transportation, you should consider grabbing the I Amsterdam City Card. This card includes access to public transportation, bike rental, canal cruise, and museums and attractions.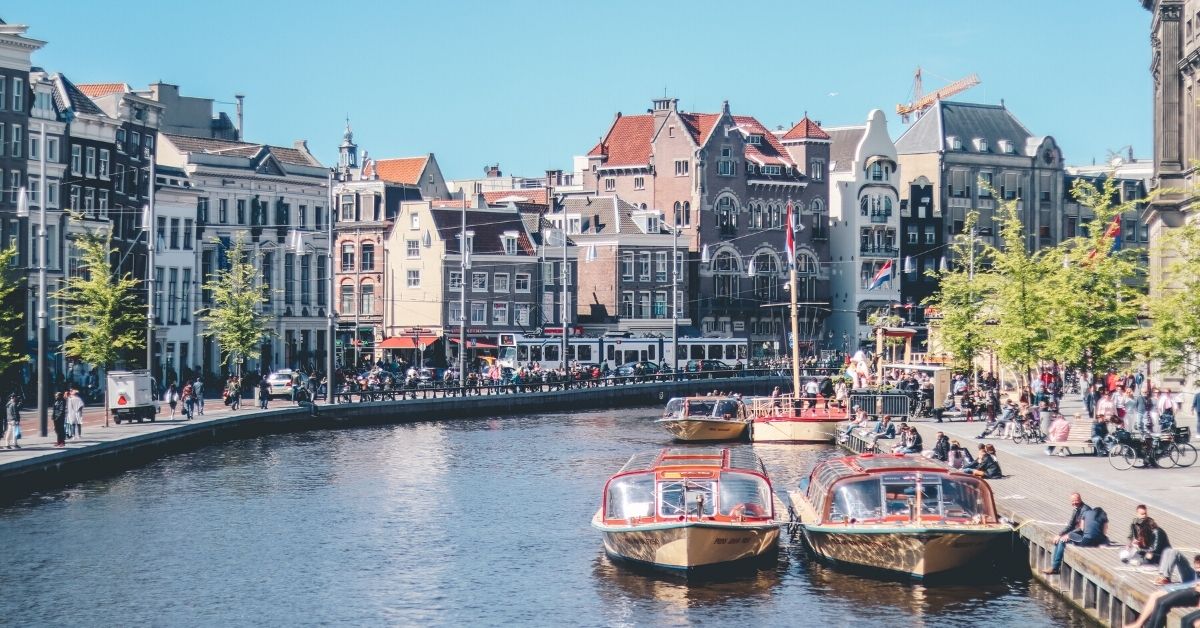 Amsterdam's Main Attractions
Amsterdam has so many amazing things to see, but it would be hard to fit them all in. Here are the main attractions that you can't miss!
Rijksmuseum
---
Want to connect with fellow long-term travelers? Join our exclusive Facebook group and take part in the conversation.
---
PSSST. Your travel medical insurance can now cover COVID-19! If you grab SafetyWing's Nomad Insurance, it'll be covered just like other illnesses. I've been using it since 2019 and I can assure you it's the perfect solution for nomads like you and me.
With more than 8000 artworks spanning 800 years showcasing the history of the Netherlands, Rijksmuseum is one of the most popular in the country.
Although there is much to admire inside, you will also appreciate the stunning architecture of the building itself, plus the beautiful gardens surrounding it.
You can book a guided tour or plan your own route through the exhibits, which is easy if you download the museum app first.
Allow 2 to 3 hours to fully enjoy this museum, although you could see just the highlights in an hour.
Vondelpark
Sometimes described as the lungs of Amsterdam, this beautiful park is the perfect place to sit and people-watch whilst soaking up the city's cool vibes.
It features an open-air theatre (don't forget to check ahead and see if there might be a show when you visit), plus a magnificent rose garden.
There are several sculptures and points of interest dotted throughout its grounds and there are bicycle tours available which include them all and explain their history.
You can easily spend 2 to 3 hours here.
Anne Frank House
The building where Anne Frank and her family hid from the Nazis during World War ll is now a museum dedicated to her memory.
You can visit the exact area in which they concealed themselves and learn more about their horrific experience via a series of videos, quotes, photographs, and original items.
Allow 1 to 2 hours for your visit here.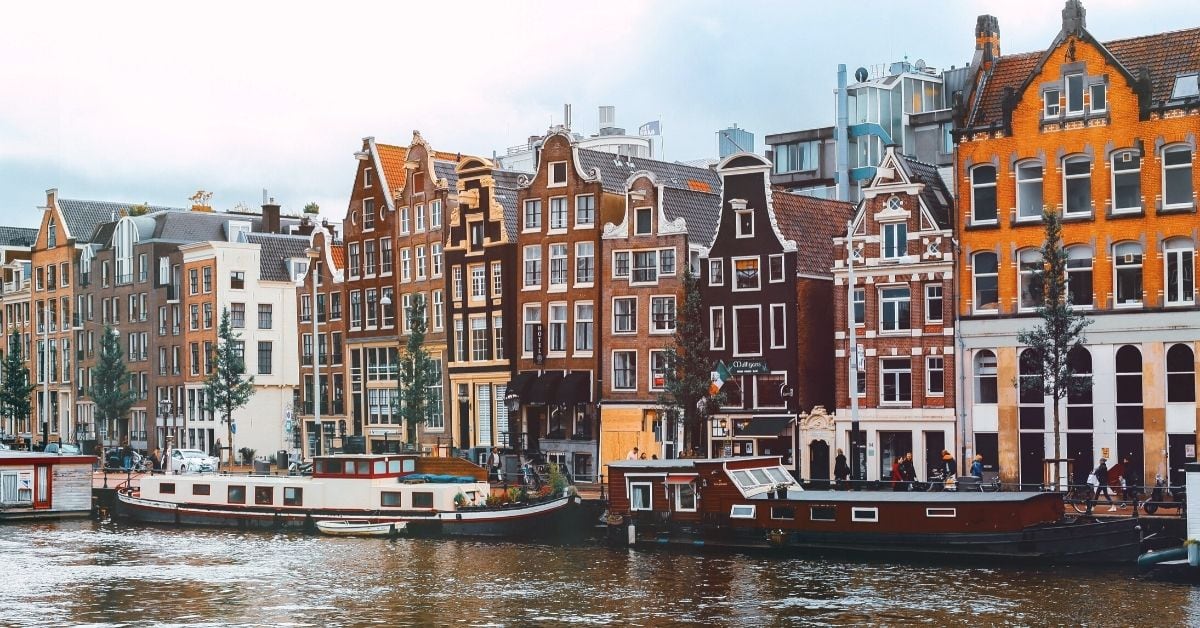 Van Gogh Museum
Close to the Rijksmuseum, Van Gogh museum has the largest collection of works by Vincent Van Gogh in the world, along with countless other works by his contemporaries.
You are given lots of information about every painting and Van Gogh's exhibits are presented in a way that highlights his progression through various artistic styles.
It takes about 1 to 2 hours to see everything here and – if you choose – you can book an interactive multimedia guide along with your ticket.
If you have time, check out the Moco Museum! It operates independently and showcases modern and contemporary art.
NEMO Science Museum
Set across 5 floors, this is a must-see for adults and children alike! Fully interactive and with plenty of hands-on fun, you can do everything here from blowing giant bubbles to carrying out experiments in a real laboratory.
The building itself is interesting too and features a magnificent roof terrace, with awesome views right across the city and the Eastern Docklands.
Check ahead to see which workshops and demonstrations are planned for the day of your visit to make the most of the experience and plan to stay here for 2 to 3 hours.
Heineken Experience
Whether or not you are a beer lover, you'll still enjoy a visit to this fascinating museum, which was originally a Heineken factory.
During an interactive self-guided tour, you can learn all about the production of this world-famous beverage, from brewing to bottling and distribution, with an up-close view of the massive brewing kettles.
There is plenty of staff on hand to explain everything to you, plus an app to help you get the most from your visit.
You will need around 1.5 hours here – maybe a little longer if you want to relax and enjoy the 2 beers provided at the end!
A'dam Lookout
Located on top of the A'DAM Tower in Amsterdam North, this observation deck provides unforgettable views of Amsterdam, taking in the city center, port, canals, and unique Dutch landscape.
You can also enjoy an interactive art exhibition, a free audio tour, or – if you're feeling brave – a ride on the 'Over The Edge' swing which dangles 100 meters above the ground! Set aside 1 to 2 hours for your visit.
Ons' Lieve Heer Op Solder (Our Lord In The Attic Museum)
A museum quite unlike any other – and the oldest in Amsterdam – this one is located in a perfectly preserved 17th-century house.
What makes it special is the entire Catholic church located in the attic – originally built when celebrating mass was officially prohibited.
A free audio tour is included with your ticket and the museum is quite small, so you'll only need around an hour to see it all.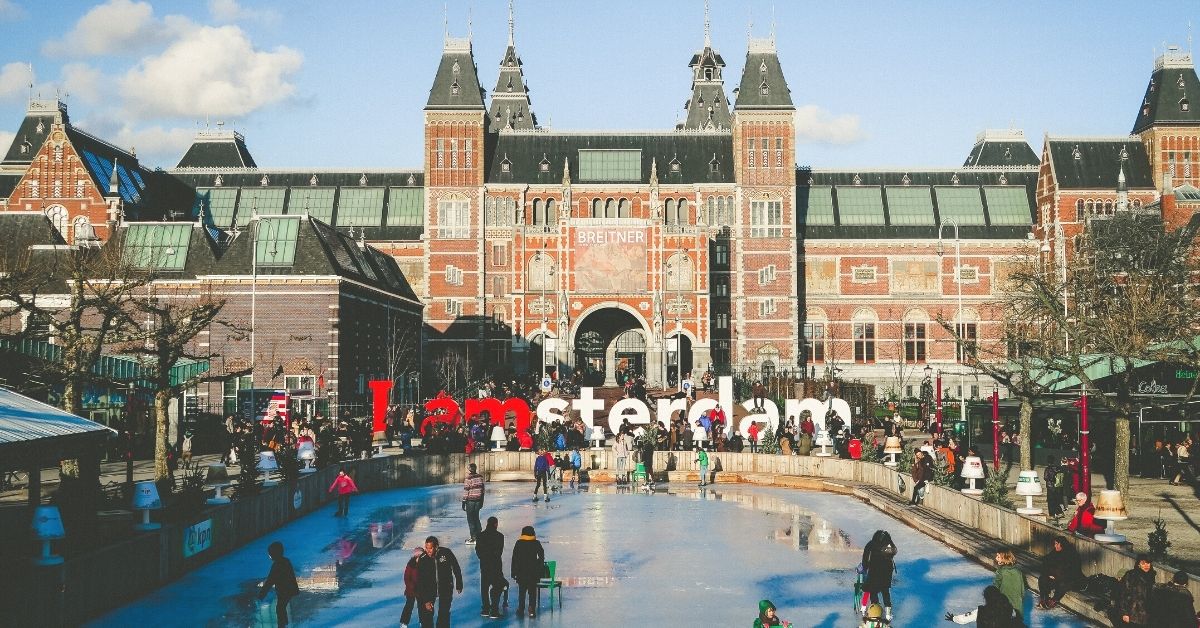 Final Thoughts
The Netherlands capital is a fascinating place – a wonderful mixture of historical and modern culture.
I hope this guide has helped you decide on how many days in Amsterdam you'll need to see and do everything you want to during your visit.
For more inspiration, check out these tips for backpacking in Amsterdam!