Flashpacking: The New Backpacking Trend
Do you love backpacking and exploring new places? Do you find yourself suffocated inside four walls and want to be free? Is location independence your dream? Well, flashpacking is the ultimate answer to your questions. You can travel the world and go backpacking. However, flashpacking is an upgraded form of traditional backpacking. This is primarily for those adventurers who can afford better things without sacrificing their comfort and passion.
What Is Flashpacking?
Flash Pack co-founder Radha Vyas coined this term. It is a combination of two words: "Fancy" and "Backpacker." This lifestyle is ideal for travelers who have been around the world on a budget in the past. Now, they want to experience the best that their dream destinations have to offer. So, instead of traveling on a budget, they can upgrade their lifestyle and afford better things than before. They can tour places that are perhaps a bit more expensive, Australia is the perfect example of this, or even explore popular backpacking destinations, like South East Asia, but with a bit more class and style.
Flashpackers are traveling in style and believe in maximum convenience. They constantly search for new opportunities and define luxury as something more than a facility or a modern shower. The best way to spot a Flashpacker is to search for a backpacker with filthy boots and a new computer.
The flashpacking is a complete experience for immersion travel. It's what adventurous rockers are doing, who no longer find the idea of sharing a hostel dorm attractive. They choose to get a wine bottle rather than sharing it with strangers. So, they buy it for themselves. They have the means to support their unending passion for exploration.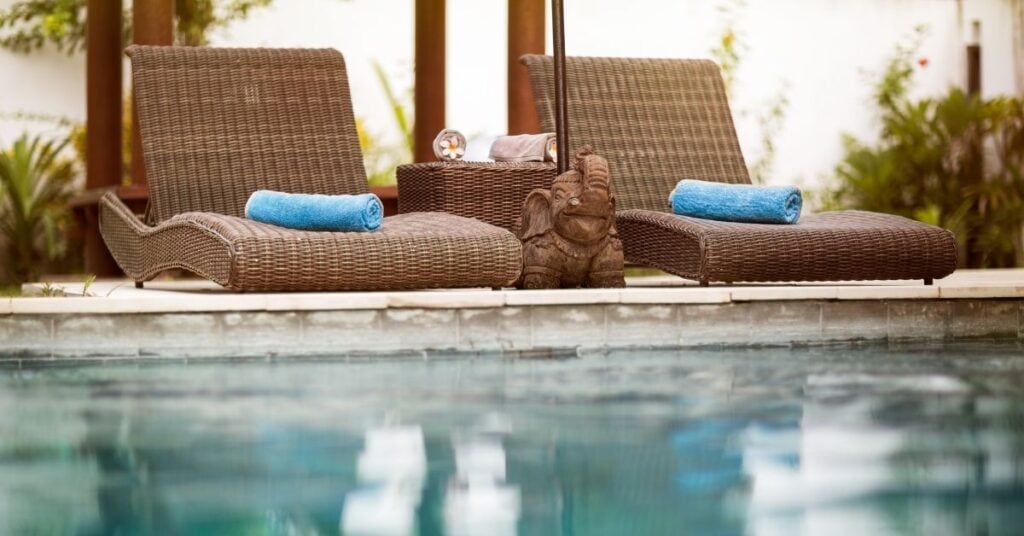 How Can You Become a Flashpacker?
You could have begun as a cash-strapped backpacker if you deem yourself a Flashpacker. Can you think of the carefree, optimistic, and modest approach you have taken to get out of a jam? Keep that frame of mind and always remember that it's a trip and not a destination when a situation gets hectic.
Flashpackers are constantly busy making a fortune for themselves. So, you will have to look at your yearly vacation and try to squeeze every second worth of holiday value from those three months or many become digital nomads or spend a year traveling instead. Whichever option you choose, the easiest method to guarantee your unforgettable journey is to go with the flow and make the most exciting moments of your lives.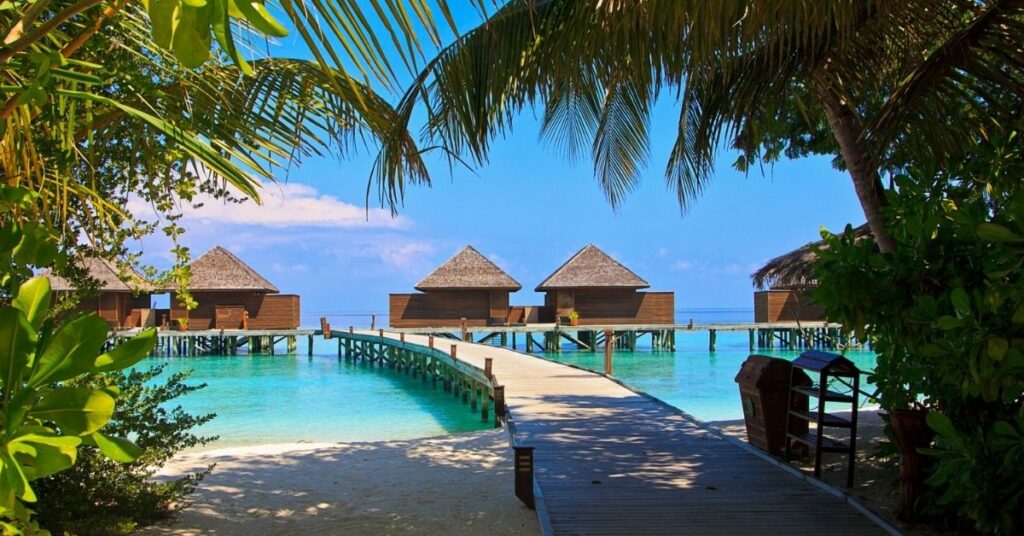 Where Can You Go as A Flashpacker?
Here are the topmost places that you can visit and enjoy as a Flashpacker.
Bali, Indonesia
---
Want to connect with fellow long-term travelers? Join our Facebook group and the conversation.
---
PSSST. SafetyWing finally covers COVID. I've been using their Nomad Insurance since 2019. It's the perfect solution for nomads like me. Don't leave without your travel insurance.
---
Who doesn't dream of going to Bali for a trip? It's among the most beautiful places in the world. Bali is one of the most famous spots globally and with good cause because it is amongst the most stunning locations around the world, known as the Island of the Gods.
Encircled by azure waters and backed by gorgeous sands, Bali is a surfing haven, and there's no better destination for a tropical vacation than this beautiful island in the heart of Indonesia. You can surf in Kurta, visit the Ulun Danu Temple, explore Bali's Treetop Adventure Park, go diving in Padang Bai, or enjoy a jetpack in Tanjung Benoa.
Tahiti, French Polynesia
Thousands of shores, scores of beaches and delicious French food: Tahiti is the perfect paradise for honeymoons. But frequently, beach bums ride across Tahiti sands to the ivory beaches of Bora Bora. Tahiti is not only an off-the-go road stop but a tropical vacation, despite its picturesque status and functionality. It is ideal for Flashpackers who have the means to enjoy what Tahiti truly has to offer.
Rome, Italy
Rome is also regarded as Italy's capital, with a vast history period dating back to the Octavian, Caesar, and Hadrian ages (among others). Structures such as the Pantheon, the Roman Forum, and scores of temples and other such historical monuments that are left behind. Art fans will love the collection of artwork that can be found at the Vatican Museum, and the splendid Italian dish, not to mention the gelato, will be enjoyed by food lovers.
While Rome's missionary history is focused on many tourists, it is a rapid, prosperous, and important town, with brilliant designer stores, elegant cafes, and state-of-the-art restaurants. Flashpackers will fall in love with this city and easily enjoy all the beautiful attractions and luxuries without worrying about their budgets.
Phuket, Thailand
Many that visit the south-western island of Phuket are waiting for white-sand beaches, rivers, and calcareous cliffs. Encircled by the Andaman Sea, this island is a small haven, about an hour by plane from Bangkok, and features comparatively low-cost hotels, spa therapeutic activities, and guided tours.
However, along with its tropical charm, Phuket invites visitors to discover its delicious food (think of citrus, lime leaves, fresh herbs) and rich history, inspired by its ruling religion: Buddhism. It's difficult not to fall in love with the place and many wish they could stay longer.
Final Thoughts
If you want to explore the world in style, Flashpacking is the way to go. You can still work during the vacation, but you can enjoy the best of both worlds simultaneously. Moreover, you won't have to skimp on luxuries, and you can explore the world the way it was meant to be explored: in style.