Europe Is Opening – Where Can You Go?
You may have read our previous article, where we reported the possibility of Europe opening to U.S travelers this summer. Well, it looks like the fairy godmother granted our wish, as the travel restrictions for some European destinations are now being lifted, and we can tell you that there are some good countries on the list.
It goes without saying that travel to Europe will include extra requirements than pre-Covid days, and whilst we will list the current requirements for each country, before planning your trip you should do your own research as requirements can change quickly.
Here are the countries that are already open to U.S travelers, and opening dates for the ones that are close enough to feel the sand in your toes.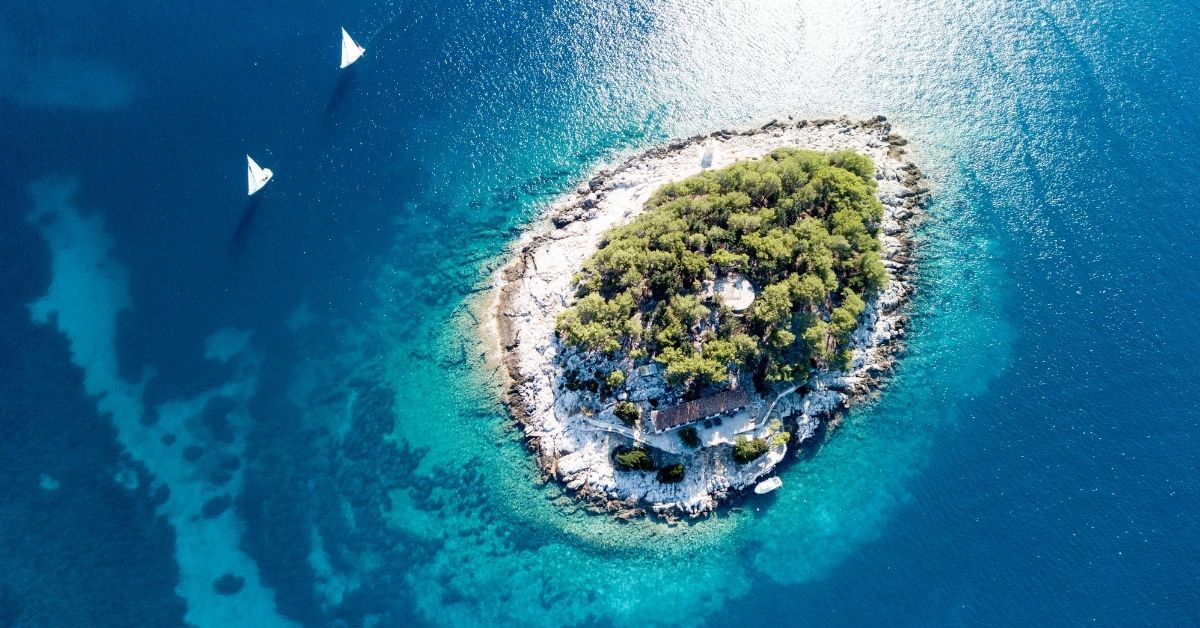 Croatia
Croatia has been open to U.S citizens for a while, and if you're fully vaccinated, you won't need to quarantine or provide a negative test result. Hurrah! You will need to provide proof of pre-paid accommodation to enter the country. Ensure that your accommodation is fully paid, as a reservation alone isn't enough.
Cyprus
Last week, Cyprus came down on the category list to an orange country, meaning that U.S travelers can visit the country without having to self-isolate on return. What you will need is an approved Cyprus Flight Pass with proof of a negative Covid PCR test dated within 72 hours of boarding.
France
June 9th is the date to put in your diary if the Eiffel tower is calling your name. You'll need to provide proof of vaccination or a negative PCR test to enter. If the Eiffel tower is on your hit list, best put your trip off until the following month as the attraction doesn't open until July 16th. Lots of other attractions have already opened, including the Louvre.
Greece
Greece opened its doors to a number of countries earlier this month, including the United States. You'll need to provide proof of a negative COVID-19 PCR test result taken up to 72 hours before arrival, a certificate proving that you've been fully vaccinated for at least 2 weeks, or proof that you've had and recovered from COVID-19 in the past nine months. On top of this, you'll need to fill out a Passenger Locator Form the day before entering the country.
Iceland
Iceland has been open since March for vaccinated travelers. Also, those who have had and recovered from Covid-19 are able to visit the country easily, with proof. If you fit either of these categories, you will need to be tested upon arrival (free of charge) and await the results at your accommodation. This usually only takes a few hours so don't worry about spending your vacation stuck in your hotel room.
Italy
Italy has recently opened for vacation purposes. You must be Covid tested before departure and again on arrival into the country. This applies whether you are vaccinated or not. You must then take a molecular or antigen swab test within 48 hours of arrival, but you won't have to quarantine.
Malta
Malta opens today, June 1st, for those who are vaccinated or alternatively can produce proof of a negative PCR test on arrival. Currently, restaurants and shops are open, but bars and clubs are closed until June 7th. An interesting point about Malta is that it is the first country in the EU to achieve herd immunity.
Spain
Spain is opening to all countries, not just the U.S, as of June 7th, however, there is a catch. They will only be opening to vaccinated travelers at this time. If you're not yet or don't wish to be vaccinated, you're better off choosing another destination from the list.
Turkey
Turkey is already open and requires proof of a negative PCR test on arrival. You'll also need to fill out an information form and be screened for symptoms when you arrive.
UK
This one is a little trickier. We would only advise traveling to the UK if you're planning on making it a long stay as there are strict measures in place for visitors from the U.S. Everyone, including those fully vaccinated, are required to show proof of a negative Covid test, as well as pay for Covid travel tests on day 2 and 8 after arrival, and fill out a passenger locator form. If this wasn't enough, you will need to quarantine at your accommodation for 10 days on arrival.
So if you want to visit for 2 months, this is probably worth it, but if you're planning a 2-week trip, it's on the no list unless you really, really like staring at hotel room walls.