Curaçao Welcomes Digital Nomads
Where the hell is Curaçao anyway? This island is in the south of the Caribbean sea, about 145km off the Venezuelan coast, and is 444km², with a population of just 158k. The island has a year-round temperature of 84°F (28°C). There are over 70 dive sites and 35 stunning beaches.
Sounds good right? Well here's where it gets even better.
Curaçao is now welcoming digital nomads for a minimum period of 6 months, with the ability for visitors to come and go as they please and be exempt from paying local income taxes.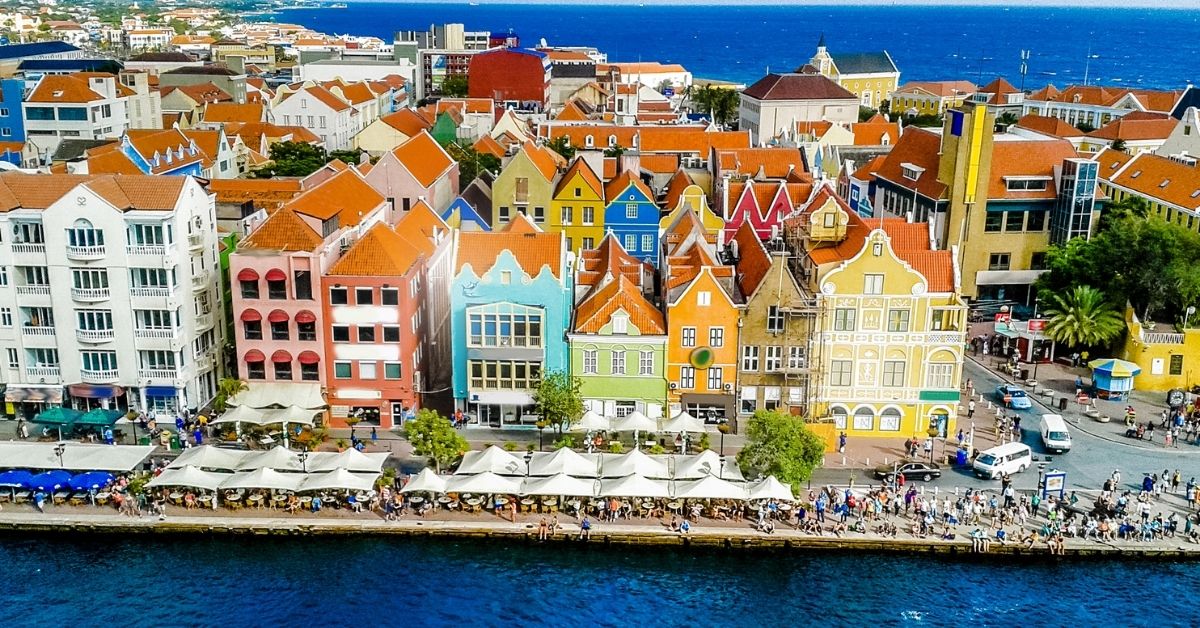 Sounds pretty remote to be working online…what's the internet situation like?
4g connectivity is far-reaching around the island so getting your work done on time isn't an issue.
Another pro of this island is the language. You'll get by just fine here if you speak English, Spanish, Dutch, or Papiamentu.
All countries are eligible for this visa, and in order to get a hold of one, you need to fill out a digital application form, and prove that you have the ability to work remotely, or alternatively that you have enough money to see you through. On top of this, you'll need to provide proof of a return flight off of the island, as well as pay a one-off insurance fee of €248 ($298).
It comes as no surprise that you will need to also provide proof of a negative Covid-19 test within 72 hours of departure. Although there is currently a curfew between 7 pm-4.30 am, Curaçao is excelling at vaccinating its residents, and has had relatively low Covid numbers since the beginning of the pandemic. Other precautions include the mandatory face mask rule inside or where it's impossible to maintain 2-meter social distancing.
Things to do on the island include lots of stunning nature walks, museums, beaches, and did we mention over 70 dive sites?!
The top 3 beaches on the island are Playa PortoMari, Cas Abao beach, and Kenepa beach. Although, with so many on the island, we're sure you'll find your own secret spot.
Getting to Curaçao isn't as difficult as it might seem, with direct flights from North America, Europe, and South America. Alternatively, cruises also arrive here.