Complete Guide: How To Elope In Big Sur
With its rugged mountain ranges and stunning coastlines, it's no surprise if thinking to elope in Big Sur is on your list of possibilities.
From grand redwood trees to beautiful open meadows, this beautiful coastal stretch in California will not disappoint. While eloping in Big Sur may sound like a no-brainer, planning a destination wedding of any size can sometimes be confusing.
PSSST. Your travel medical insurance can now cover COVID-19!
If you grab SafetyWing Nomad Insurance, it'll be covered just like other illnesses. I've been using it since 2019 and I can assure you it's the perfect solution for nomads like you and me.
If you're unsure where to start in the planning process there is no need to worry, we are here to help. In this article, we will guide you through the entire process of how to elope in Big Sur.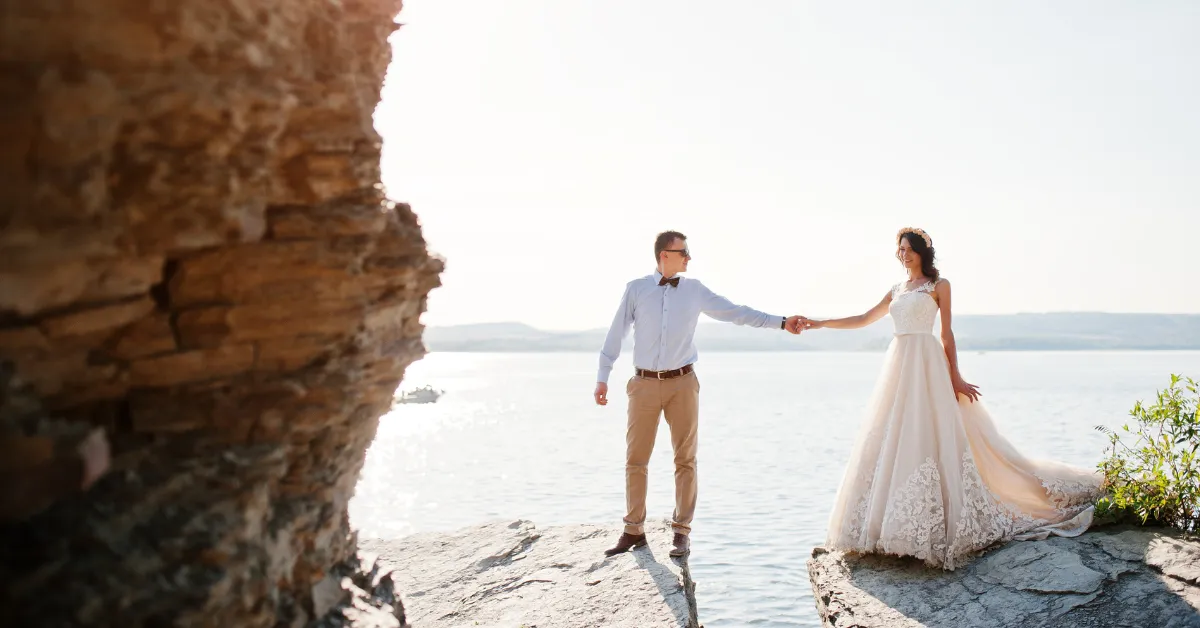 Best Places To Elope In Big Sur
Big Sur is filled with some truly magnificent locations to host your elopement. Gatch a glimpse of Santa Lucia Mountains or say your vows among ginormous redwood trees.
With the mild climate, Big Sur is a relatively great place to visit the majority of the year. However, you may want to avoid the winter season and this area is known to receive heavy rainfall which can lead to some dangerous travel conditions.
Rain will typically start in November and proceed until March. If it does flood the parks will become closed to the public.
The peak time to visit Big Sur tends to be from June to August. You'll still be greeted with moderate temperatures as well as clear skies.
To avoid some of the crowds and increased prices we recommend eloping from September to October.
Here is a glance at some of the best places to elope in Big Sur.
Ventana Big Sur

Loma Vista Gardens

Pfeiffer Beach

Limekiln State Park

Andrew Molera State Park
Read on for an in-depth explanation of each location and what it takes to legally elope in Big Sur.
1. Ventana Big Sur
Ventana is a resort and glamping venue filled with breathtaking ceremony locations and amazing amenities to enjoy during your honeymoon.
From open meadows, coastal views, lush vistas, and a redwood cathedral, the Ventana ceremony spaces will not disappoint. They also cater to micro weddings and can set up a small and intimate reception after your elopement ceremony.
This is a great location if you're looking for an all in one destination as they have onsite wedding planners and packages designed to make your elopement spectacular.
2. Loma Vista Gardens
Loma Vista Gardens is a great destination if you're looking for a developed wedding venue and a place for you and the wedding party to get ready.
From cozy and intimate with a backyard feel to lush and extravagant with stunning views, Loma Vistas has a space for all ceremony types.
This is a great location if you're looking for a bit of planning assistance as they have coordinates that will assist you with all of the logistics.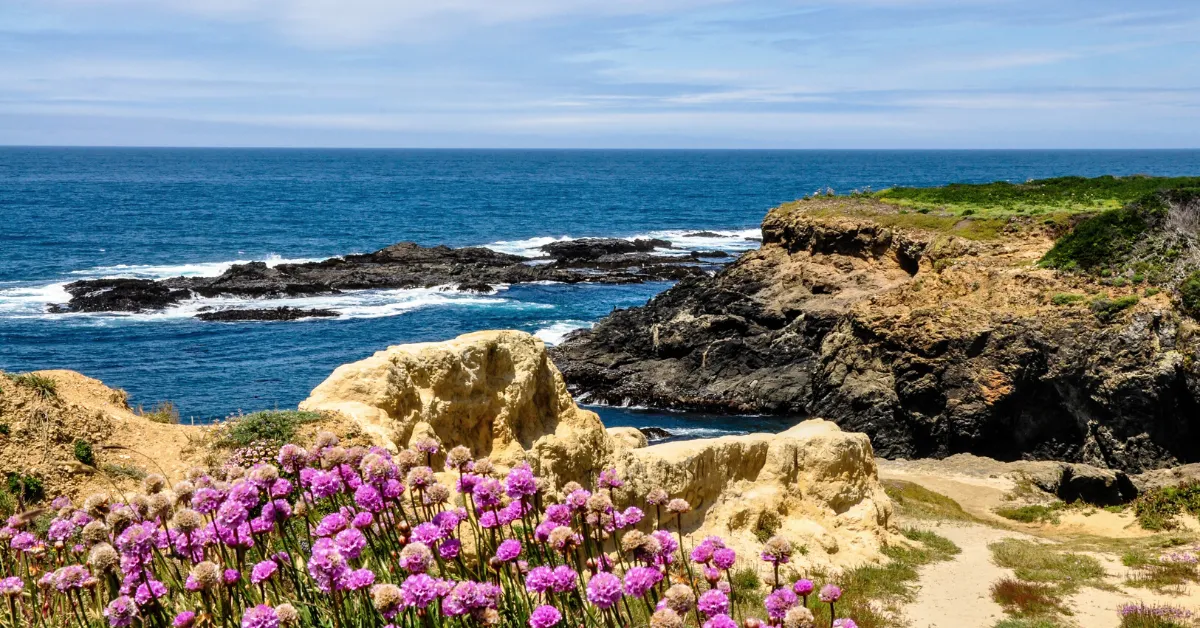 3. Pfeiffer Beach
Pfeiffer Beach is filled with white sand, rugged rock formations, and breathtaking views. Pfeiffer Beach is off the beaten path and can be difficult to find if you have not been there before as the road that leads to the entrance is unmarked.
This is a great location if you're looking for an intimate ceremony with oceanfront views. Another perk is that no special event permit is required to get married here.
4. Limekiln State Park
Limekiln state Park is filled with breathtaking views and natural scenery. Surround yourself in massive redwood trees, catch a glimpse of the Big Sur coast lines, or set your sights on some epic views of the Monterey Bay National Marine Sanctuary.
This park has some truly amazing locations to make all of your elopement dreams come true.
5. Andrew Molera State Park
From meadows to beaches to great hiking trails, Andrew Molera State Park has it all. If you're looking for a destination that will have diverse backdrops for your wedding photos this is a great place for you and your honey to tie the knot.
This park is relatively underdeveloped making it a great destination to fully immerse yourself in nature and lovely people around you.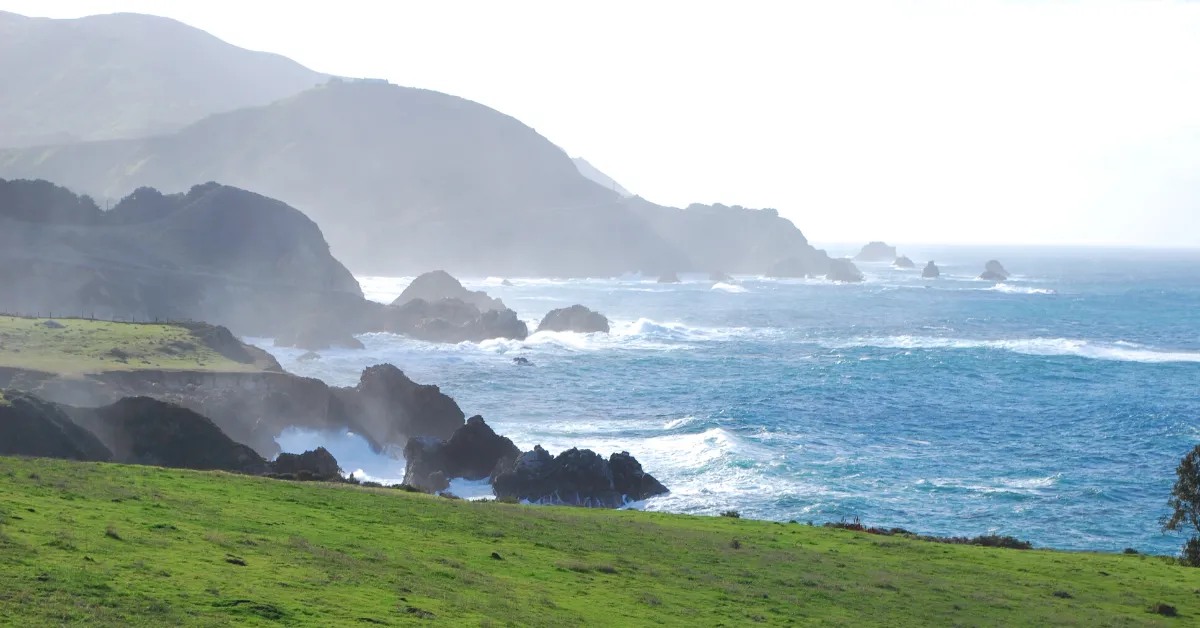 How To Elope In Big Sur
Now that you can envision your perfect wedding destination, let's get down to business. It's time to figure out the logistics.
Big Sur is located within California, meaning you will have to follow the state laws to legally wed here. As California allows same-sex marriage, and you don't need to be a state or US resident to marry here, it is an accessible place for most couples to elope.
To elope in Big Sur, you will need:
A marriage license

A wedding officiant

One Witness (at least 18 years old)

A special event permit
How To Get A Marriage License
In order to legally marry in California, you must receive a marriage license. The first step is making an appointment at the county clerk's office within the state.
You and your finance will be required to appear in person with the below documentation:
Legal identification (driver's license or passport)

Social Security Number (for US citizens)

Certified copies of your birth certificate (for foreigners)

Passport with certified English translation (for foreigners)

Proper evidence of the termination of your previous marriage, if applicable
Make sure to double-check with your embassy to ensure your marriage will be legal in your home country if you are not a U.S. citizen.
While the marriage license fee varies depending on the county it typically ranges between $80 – $120.
You will have 90 days to use the marriage license before it becomes null.
How To Find A Wedding Officiant
Anyone who has been legally ordained in California can officiate your wedding. This means you can take your non-traditional wedding a step further.
Add to the uniqueness of your ceremony by having a friend or family member officiate your wedding.
If you opt for a religious ceremony, you can choose from a priest, minister, rabbi, or authorized person of any religious denomination.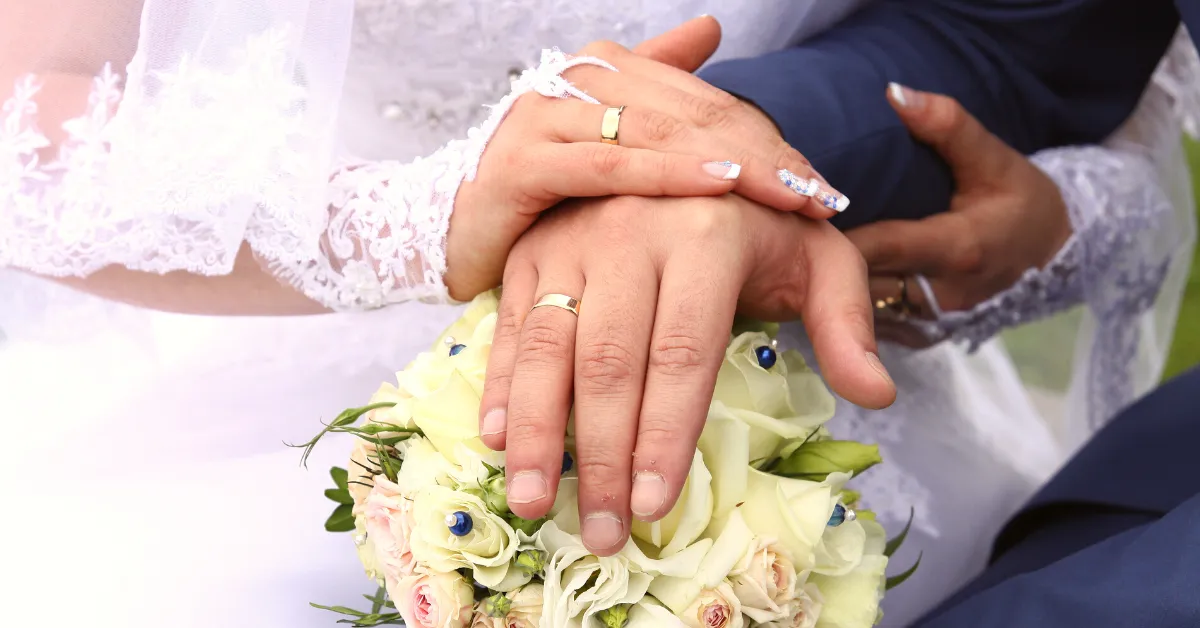 Special Event Permit
In order to elope within the majority of the state parks in Big Sur, you will need to obtain a special event permit. This certification proves you have permission to marry within the park.
To begin your application process, contact the Special Event Permit Office at BigSurEvents @ parks.ca.gov or call 831-667-0507. They will supply you with the required information packet as well as check calendar availability.
Another thing to keep in mind is elopement event permits are only available from Monday-Thursday so you will have to plan your elopement for a weekend.
You submit your permit application six months prior to the elopement date. There is a $25 non-refundable application fee.
The number of people attending the wedding, including guests, the officiant, photographers, and vendors, cannot exceed the number allowed by the special event permit.
You will be responsible for sending a complete list of attendees two months before your event date.
Depending on the size of the ceremony, if you intend to have a reception within the park and if you plan on having vendors, you may be required to have a park monitor present. If this is the case, you will be responsible for paying additional fees.
Rules To Keep In Mind
As you will be eloping within a state park, there are plenty of essential rules and regulations you will need to keep in mind.
If you receive an elopement special event permit, a reception will not be permitted.

Receptions are banned at Julia Pfeiffer Burns State Park and Andrew Molera State Park.

Certain parks due not permit pets; check with the special events office to ensure your pet can be present at the ceremony.

No vehicles can be parked or driven off-road.

You are not allowed to play music at the ceremony.

You are unable to throw any objects at the ceremony, such as rice or flower petals.

You are unable to release living things such as birds or butterflies.

No decorations are permitted.
Elopement Packages In Big Sur
Part of ditching the big wedding and eloping in Big Sur is the simplicity it has to offer. If you'd rather not worry about the nitty-gritty details you can leave the logistics to someone else.
There are several agencies that can help you with all of your elopement needs from start to finish.
An all-inclusive package would include things such as:
Travel assistance

Accommodation assistance

Dedicated wedding planner

Wedding Officiant

Specialized ceremony

Assistance in permit and licensing

Photographer

Videographer
The price for a package like this normally starts around $5,000.
Final Thoughts On Eloping In Big Sur
Whether you decide on coastal views, mountain ranges, or breathtaking redwood trees, Big Sur has a bit of something to offer everyone.
If you decide to Elope in Big Sur, you will not be disappointed; just make sure to gain a marriage license as well as a special event permit if necessary.
Not sure if Big Sur is the right destination for you? Read one of the following guides: