Checklist for Moving Abroad + Packing List
Moving abroad? Deciding to move overseas is an exciting one! But, it's followed by a lot of preparation and organization.
When I moved overseas in 2014, it was a rushed decision and I wasn't prepared to leave indefinitely, and I had to come back to Canada two years later to sort out things at home. In this post, we'll make sure you know all the things to do before moving abroad.
This Moving Abroad Checklist will ensure you get everything done that you need to before heading overseas. At the end of the post, there's a packing list for moving abroad that includes all the essentials.
Without further ado, let's get started!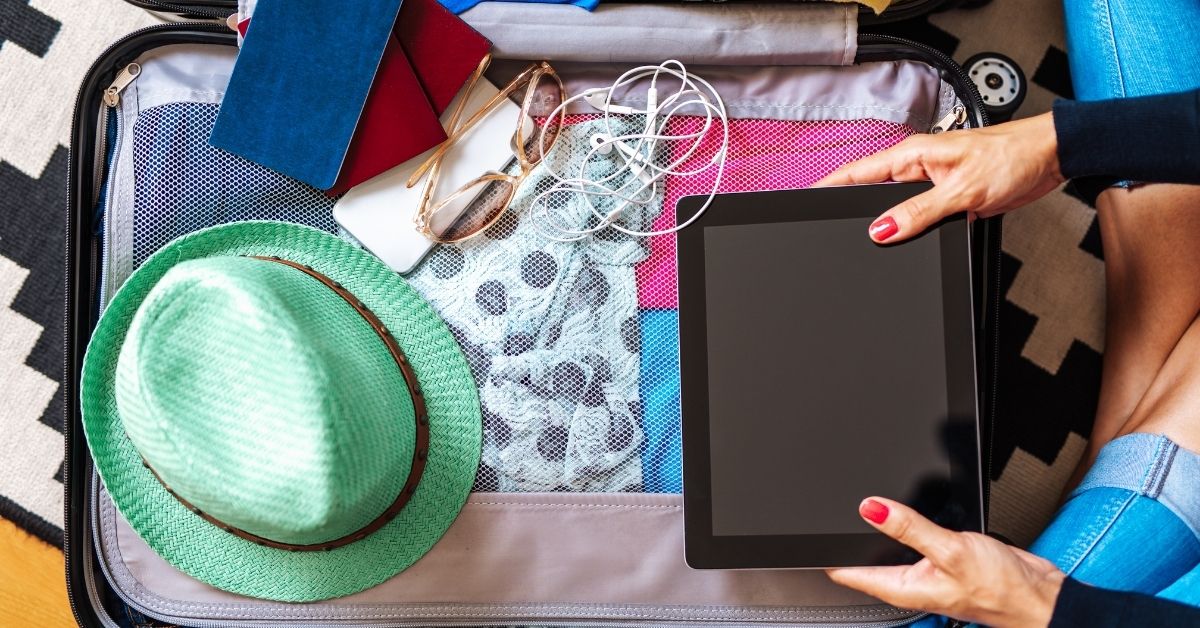 Research Destination
The first step is to research your destination. Your big move should be easy and the more you know about your destination, the easier it will be.
Ask yourself questions like:
What kind of visa do I need?

What type of accommodation can I find?

What is the cost of living?

What language do they speak?

What are popular transport options there? Do I need to get a car?
The goal here is to be prepared so that the transition goes smoothly.
Knowing how much you'll need for accommodation, transportation, a phone plan, etc. will be useful when budgeting and saving money.
For example, if you realize you need to buy a car there, you should make sure you have an international driving license and you should check if you're allowed to drive there. Some countries allow foreigners to drive for up to 3-6 months and then, they need to apply for a driving license there.
Knowing this information is important and you'll know what to expect.
I'd also recommend you look for options for accommodation without booking anything until you see it in person, if possible. That said, you can book a room for your first few nights until you can find suitable long-term accommodation.
Apply for a Visa
Once you know more about your destination, you'll likely know which visa to apply for. Note that if you're heading overseas for work, you should make sure your visa allows you to work there.
Visa applications can vary depending on your nationality and your destination. Some visas can be obtained quickly, but some others require several steps and a long wait. That said, you shouldn't wait too long before you apply.
Book Flights
Once you have a date set for the big move, you can book your flight. Depending on your visa, you may or may not need to show proof of flights out of the country. So, make sure you know if that's a requirement to enter the country.
Save Money
Save as much as you can before you move overseas. If you struggle to find a job, having savings will be handy.
Some accommodation will require a deposit and you may need to purchase things when moving in – so having savings will ensure that you're not going to go broke after a couple of months.
Sell and Store Your Things
Speaking of saving money – one of the best ways to get cash fast is to sell your things. If you're not planning on coming back to your home country anytime soon, you can either store your things or sell them.
When I left Canada, I managed to sell my things for a few hundred dollars and I stored anything I wanted to keep at my dad's home.
Make sure to have a plan and a reliable person to take care of your things. It may be a good idea to change your home address for your parent's place while you're at it.
Set Up Your Banking Options & Cancel Subscriptions
When moving overseas, having at least two bank cards is handy. For example, if one of your cards gets stolen or blocked, you'll have a backup option. I tend to have at least two bank cards in case of an emergency.
You may need to tell your bank that you're leaving the country and you could potentially apply for a bank card in your new country depending on your destination.
For example, when I moved to Australia, I got a bank account there and it was relatively easy with a working holiday visa. In Bulgaria, it was a nightmare. We needed a translator and a lot of paperwork to get a bank account here.
It could be useful to set up a Transferwise account so you can move currencies around easily.
---
Want to connect with fellow long-term travelers? Join our exclusive Facebook group and take part in the conversation.
---
PSSST. Your travel medical insurance can now cover COVID-19! If you grab SafetyWing's Nomad Insurance, it'll be covered just like other illnesses. I've been using it since 2019 and I can assure you it's the perfect solution for nomads like you and me.
It's also a great opportunity to cancel your subscriptions in your home country. You should leave home with no bills or subscriptions if possible.
Purchase Travel Insurance
Make sure to purchase a travel insurance policy before your departure. I personally use SafetyWing which is made for nomads and long-term travelers. When I moved to Bulgaria, I also got health insurance here too, so you can research your destination and see what's offered there.
It's important not to take silly risks – insurance is important.
Figure Out How to Reach Your Destination
Once you know where you will stay on your arrival, make sure to know how to reach your destination. After a long flight, you may not want to deal with this, so research your options (public transport, taxi, bus, etc.).
This will make a big difference, trust me. Nobody likes having to figure out a way to reach a hotel after a long flight.
Packing for Moving Abroad
Finally, it's time for packing. On this list, you'll find all the things to pack when moving abroad. Depending on your destination, you may need to pack more things.
For example, if you're moving to Australia, it's going to be relatively easy to get everything you might need there. But, if you're moving to Thailand and can't get a specific brand of contact lenses there, you should bring more along with you.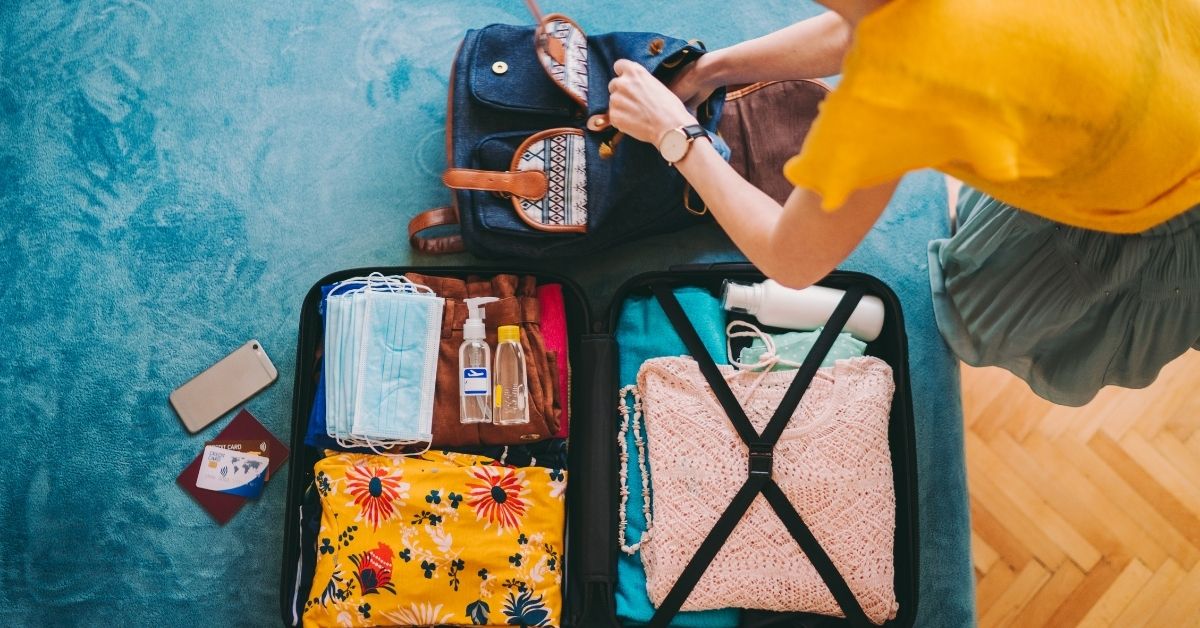 Documents
Make sure to bring your passport, international driving license, and visa. Depending on your destination, some custom agents could ask for proof of funds, accommodation or return flights, so make sure to bring everything you need to keep the customs agents happy.
Passport

Driving license

Flight tickets

Proof of funds (if required)

Return flight (if required)

Proof of accommodation (if required)
Medicines
Make sure you have enough medicines if you need any. Getting prescriptions abroad could be complicated depending on your destination. If you need special contact lenses or glasses, it's time to pack them.
Prescriptions

Contact lenses, glasses and sunglasses

Sunscreen

Mosquito spray

Band-aids

Ibuprofen

Probiotics

Charcoals

Masks and hand sanitizer
Toiletries
Pack everything you need on a daily/weekly basis – bring enough to get you started for your first couple of weeks.
Shampoo/conditioner

Soap

Razor and blade

Toothbrush and toothpaste

Floss

Nail clippers

Tweezers

Deodorant
Clothing for each season
Bring clothes for the current season and each season if it fits.
Shirts

Pants

Shorts

Pajamas

Underwear and bras

Sport gear

Socks

Sweater

Quick-dry towel

Swimsuit
Shoes
Make sure to bring shoes for different activities. For example, if you are a gym person, make sure to bring gym shoes with you.
Walking shoes

Gym or hiking shoes

Flipflops

Winter boots (if needed)
Electronics
Bring your electronics and chargers including an adaptor. By now you should know which power sockets are used in your destination.
Final Thoughts
I hope this Moving Overseas Checklist was useful. Moving abroad is a fun decision but it comes with lots of planning as you can see. It doesn't have to be complicated. The transition can be smooth if you're well prepared and organized.
That said, you can always learn as you go and figure it out one step at a time. There's no reason to feel overwhelmed – you've got this!