Best Tips For Hiring A Motorhome
So you're thinking of hiring a motorhome or campervan for the first time. Is it really the right choice for you and your family? Is it affordable? And what do you need to know when deciding on which type of vehicle to hire?
In this guide, I'll aim to answer all of your questions. I will look at the benefits of hiring a campervan compared to taking a more traditional vacation – and there are lots, many of which you may not even have considered!
You will discover the differences between motorhomes and campervans and I'll share my advice for how to pick the type that will suit you most.
I will also include tips on how to hire a motorhome and all the expenses you will need to take into account when determining your budget.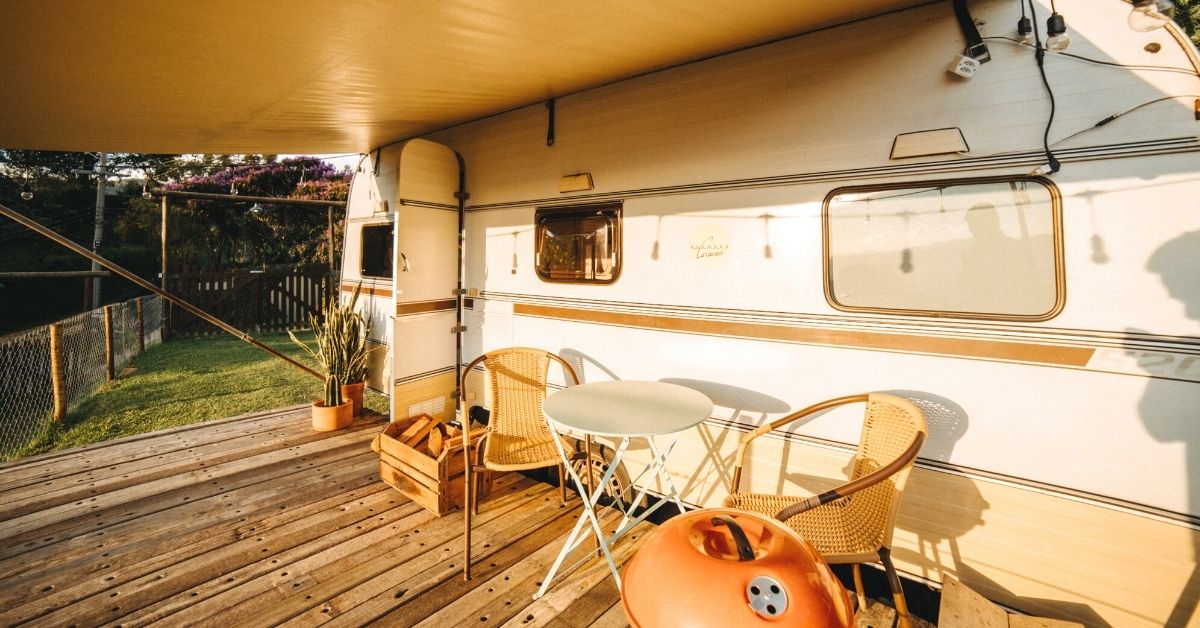 The Benefits Of Hiring A Motorhome Or Campervan
Probably the biggest factor that inspires people to hire a camper is the thought of all the freedom it brings! Just imagine being able to travel wherever you want, whenever you want!
It is simply unachievable with most other types of vacation, where you are tied to a particular form of transport or a particular hotel.
Many vacations are ruined by bad weather, for example, but if you have your campervan or motorhome, then you can simply pack up and move to where the sun is shining.
What could be more perfect?
It is up to you how long you want to stay in a particular place. If you fall in love with an area, then it is easy to just stop for an extra night or two. And you can explore as much as you want, especially if you hire a four-wheel-drive campervan.
Another thing that makes hiring a motorhome so attractive is the thought of all the comfort it provides!
If freedom were the only consideration, then you could just pack up a tent and go camping.
And whilst this may be a popular option for many people, not everyone enjoys sleeping on the ground or trudging to the shared shower blocks first thing in the morning!
Even the most basic campervan will keep you safe from creepy crawlies and protected from the weather – guarantees you just don't get when spending the night under canvas!
Depending on the type of vehicle you choose, hiring a campervan or motorhome can bring you all kinds of comfort from home, including everything from heating or air conditioning to toilets and showers.
Although the expenses involved in hiring a motorhome can be high, it is important to remember that there are many ways it can save you money compared to a more conventional vacation.
Firstly, staying in a campervan means that your accommodation and transport costs are all rolled into one! Try installing a camping spot finder app before you set off and you may even be able to find somewhere you can park for free!
Have a large family? Then you don't need to worry about paying for separate rooms as many large motorhomes can comfortably sleep, six people!
Being in charge of your accommodation and transport is so much less stressful than having to stick to an itinerary set by your tour operator – and it is incredibly liberating to realize that airport queues will be a thing of the past (plus no one will lose your luggage!)
Speaking of luggage, hiring a campervan gives you the freedom to pack the things you'd usually be forced to leave at home because of lack of space.
You can take your favorite foods and all your outdoor camping gear, plus things like bikes which may be expensive to hire at your destination.
Depending on the rules of your rental company, you may even be able to take your pet!
You'll save money on food, too! Instead of having to pay for meals in pricey restaurants, you can easily make your own. Even the most basic campervans will usually have at least a gas burner or two.
And if you think you need more than that to produce a meal, why not try doing a little online research before you set off? There are lots of websites full of simple one-pot recipes that can easily feed your whole family.
And there is a certain charm to cooking and enjoying meals with your friends and family after a day on the open road!
In fact, the quality time you will get to spend with loved ones may be the very best benefit of all! Hiring a motorhome and traveling, eating, and sleeping together creates unforgettable memories that you will treasure forever.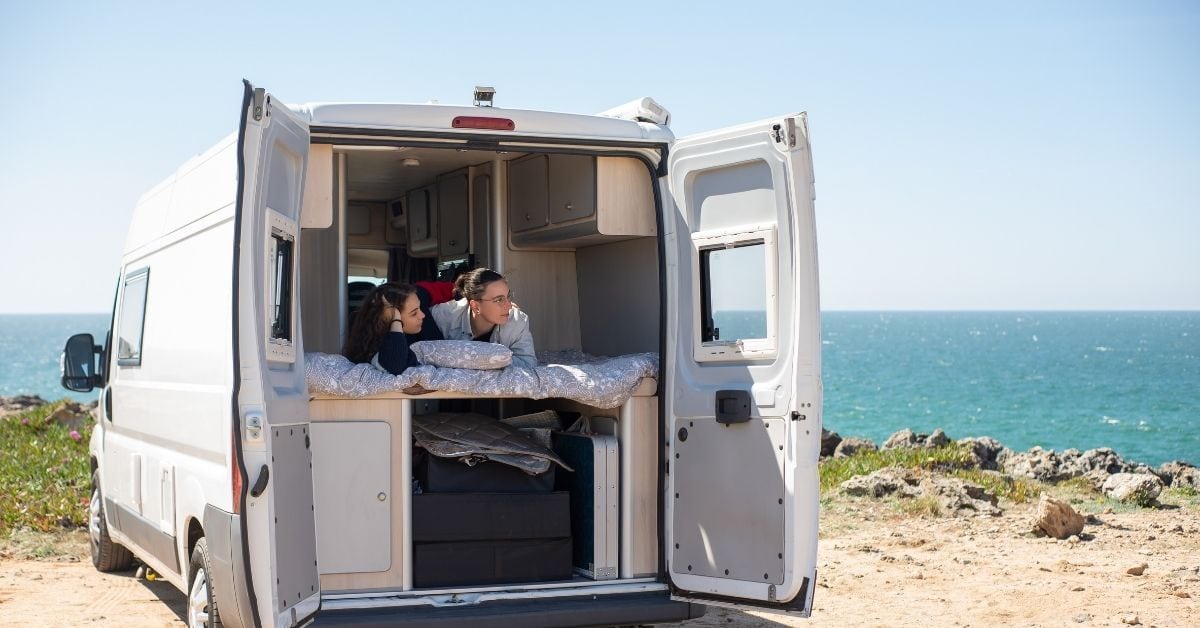 What Is The Difference Between A Motorhome And A Campervan?
Although some people tend to use the terms interchangeably, motorhomes and campervans are two very different vehicles.
Campervans are ideal for people who want to go exploring, especially if they plan to go off the beaten track. Most have four-wheel drive capability and are smaller than motorhomes, so they are easier to maneuver.
On the other hand, campervans are not particularly luxurious. The cabin where the driver and passenger sit is usually integrated into the main interior space, with no divide.
There are no 'rooms' as such – just an area for sleeping, usually with some storage for clothes. There may be very basic facilities for washing – such as a sink and tap – and minimal cooking facilities.
These occasionally include a small refrigerator, and perhaps a couple of gas burners. Very few campervans have ovens.
That being said, at the more luxurious end of the campervan spectrum you may find additional amenities such as a TV, microwave, bicycle rack, or canvas shade.
Campervans with the highest specifications can be very close to motorhomes!
Motorhomes are built differently from campervans and are very much focused on comfort.
The driver's cabin is usually divided from the living quarters, although you sometimes come across motorhomes where the driver and passenger seats swivel around and become part of the main living area.
Wider and longer than campervans, motorhomes tend to be internally divided into 'rooms'. This means you will have a distinct sleeping area, a dining room with a table, and a compact bathroom, usually containing a shower, toilet, and running water.
Many also have a lounge area. Kitchen areas are compact but fully equipped – almost like the galley-style kitchens, you find on boats. Motorhomes do not have 4 wheel drive and are more difficult than campervans to maneuver.
The best way to think about the difference between campervans and motorhomes is that the main purpose of a campervan is for lots of traveling, with less emphasis on comfort.
With motorhomes, it is the opposite – they move relatively slowly so are not ideal for traveling long distances, but generally offer all the comforts of home!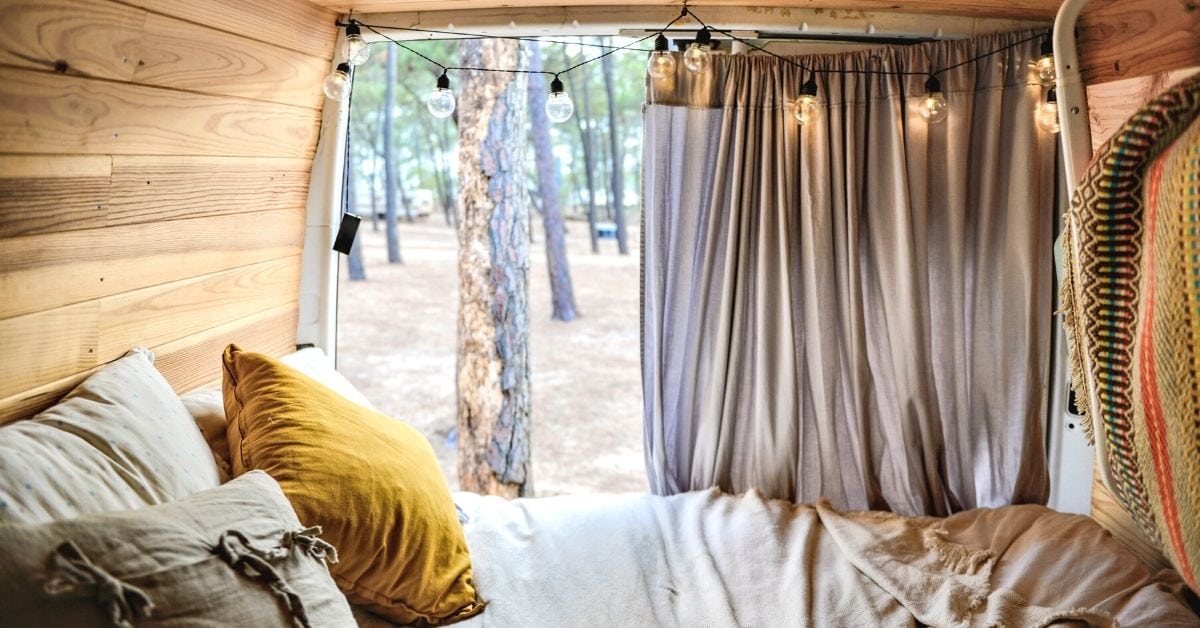 How To Choose Which Motorhome Or Campervan To Hire
There are lots of things to think about when looking at motorhomes and campervans to hire and the success of your trip depends on making the right choice.
First, think about how many people you will be traveling with.
A campervan may be adequate for a couple, but if you throw a couple of children into the mix it may get quite cramped.
Motorhomes, on the other hand, are quite spacious and will give everyone more room. Check how many people that your vehicle of choice can comfortably sleep with.
---
Want to connect with fellow long-term travelers? Join our exclusive Facebook group and take part in the conversation.
---
PSSST. Your travel medical insurance can now cover COVID-19! If you grab SafetyWing's Nomad Insurance, it'll be covered just like other illnesses. I've been using it since 2019 and I can assure you it's the perfect solution for nomads like you and me.
Depending on the type of vehicle, there may be fixed beds and/or beds that have to be made up daily. Think about whether or not you will be happy to make up beds every day if that is the case.
Also, think about where those beds are. If they fold down into the lounge area and you have young children, it may result in you not being able to use the lounge once they are asleep!
Remember, too, that everyone in your group will need to wear a seatbelt when traveling, so make sure that there are enough to keep everyone safe.
Next, consider the comfort level you require. Motorhomes are not just bigger than campervans – they also come equipped with more of life's little luxuries, such as toilets and showers!
Some very basic campervans may not have any facilities for washing at all, meaning you will need to stay somewhere with access to a shower block.
If the areas you plan to visit are particularly buggy, then choose a vehicle with window screens. Blinds for privacy are a nice touch too!
How much cooking do you want to do and what sort of equipment will you need? Campervans tend to offer only the most basic of supplies and do not have ovens or fridges, whereas most motorhomes do.
Do you want to be able to sit and eat together inside your vehicle? If so, you may prefer to be in a motorhome, which will have a dedicated dining area with a table. Alternatively, are you planning to eat outside?
If so, are there tables, chairs, or a barbecue provided – or is there space to bring your own?
If you plan to bring bikes, choose a vehicle with space to store them, preferably a bike rack.
Next, think about the fact that you will be driving a bigger vehicle than you are used to. Make sure that your drivers' license allows you to do so and that you will be comfortable driving your vehicle of choice.
That being said, don't necessarily be intimidated by a large, modern motorhome! They are often easier to drive than you might think and come equipped with power steering, excellent brakes, powerful engines, and lots of mirrors!
Also, consider the type of traveling you plan to do. If you're hoping to come off the beaten track and do some exploring, choose a campervan. Motorhomes are not built for this type of driving and can be a challenge to maneuver.
One final point to think about is that motorhomes can be quite high off the ground. If you have young children in your group – or people with mobility issues – make sure that everyone will be able to get into and out of the vehicle safely.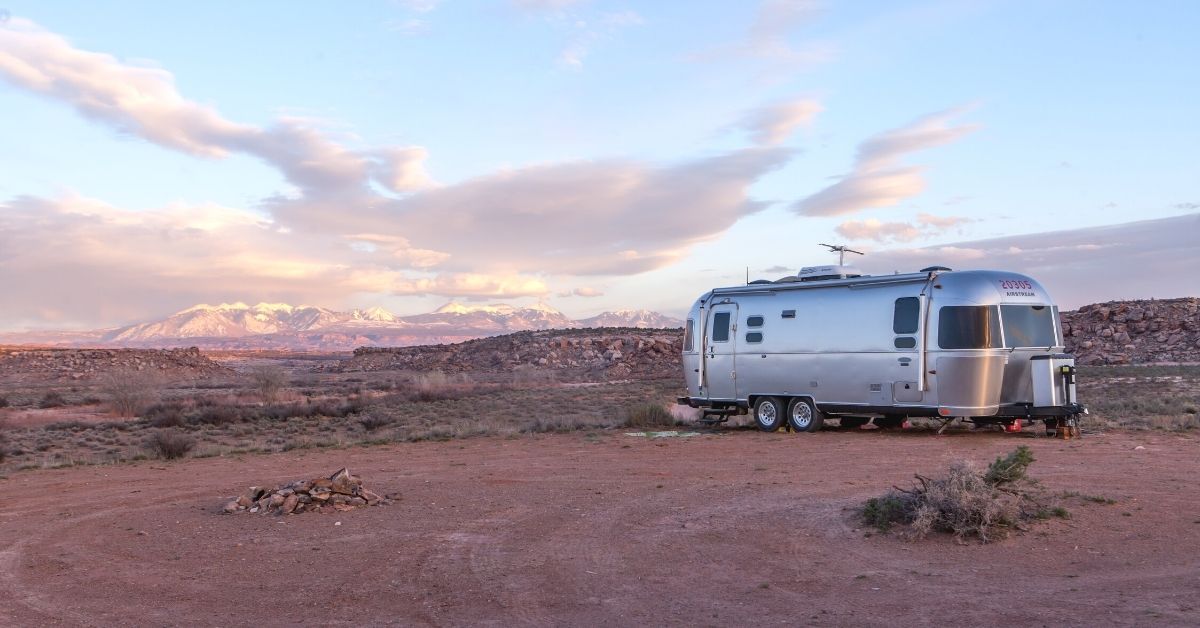 Costs Of Hiring A Motorhome Or Campervan
There are lots of different factors that can affect how much you should expect to pay when hiring a motorhome.
Different rental companies will charge different amounts, with rates also being affected by location. Seasonality comes into play too, with rates generally higher in July and August.
The biggest factor, of course, is the type of vehicle you choose to hire. Hiring a campervan, for example, will be more economical than hiring a motorhome and newer vehicles will be more expensive than older ones.
On average you can expect to pay anywhere from $175 to $275 per night to rent a more luxurious motorhome, whereas hiring a camper is likely to be closer to $150 to $200 per night.
But there is more to consider than just the rental cost. Many rental companies will also charge an additional amount per mile traveled, often in the region of between 35 cents and 50 cents per mile.
This can add up to be quite a significant sum if you are planning to make a long journey and is something to bear in mind.
For longer-term rentals – over one month – you can often negotiate lower rates. You can also make savings from hiring a motorhome or campervan from a private owner rather than a rental company.
In addition to these, there are further expenses to consider when calculating the cost of your trip which we will describe later in this article.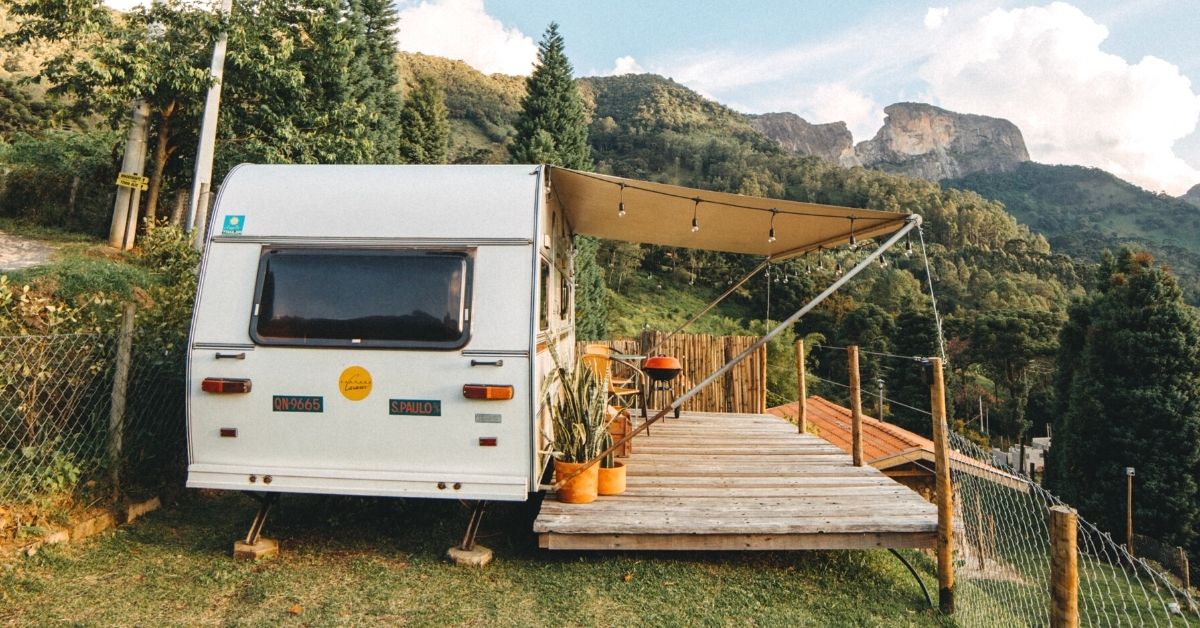 How To Hire A Campervan Or Motorhome
When hiring a camper you will either be dealing with a rental company, a private individual, or a broker acting on behalf of a private individual. No matter who you are hiring from, the most important thing is to do your homework and make sure that the company or person you are dealing with is reputable.
Thanks to the internet this is pretty easily done these days and a slew of bad reviews will prevent you from making the wrong choice!
Once you have chosen the right company, make sure that you fit their specifications in terms of age and the type of license you have. Also, make sure you are aware of ALL the extra charges involved (more on those in a moment!).
When the big moment arrives and you pick up your vehicle, make sure that you are shown how to use everything. Ask lots of questions and take notes – it's easy to forget things when there's a lot to take in.
Make sure you know the important stuff, such as where the fuse box is, how to replace the gas bottle, where the electrical hook-up point is, and how to use the control panel.
Finally, check for damage and point out any defects – you don't want to be charged for damage that you didn't cause!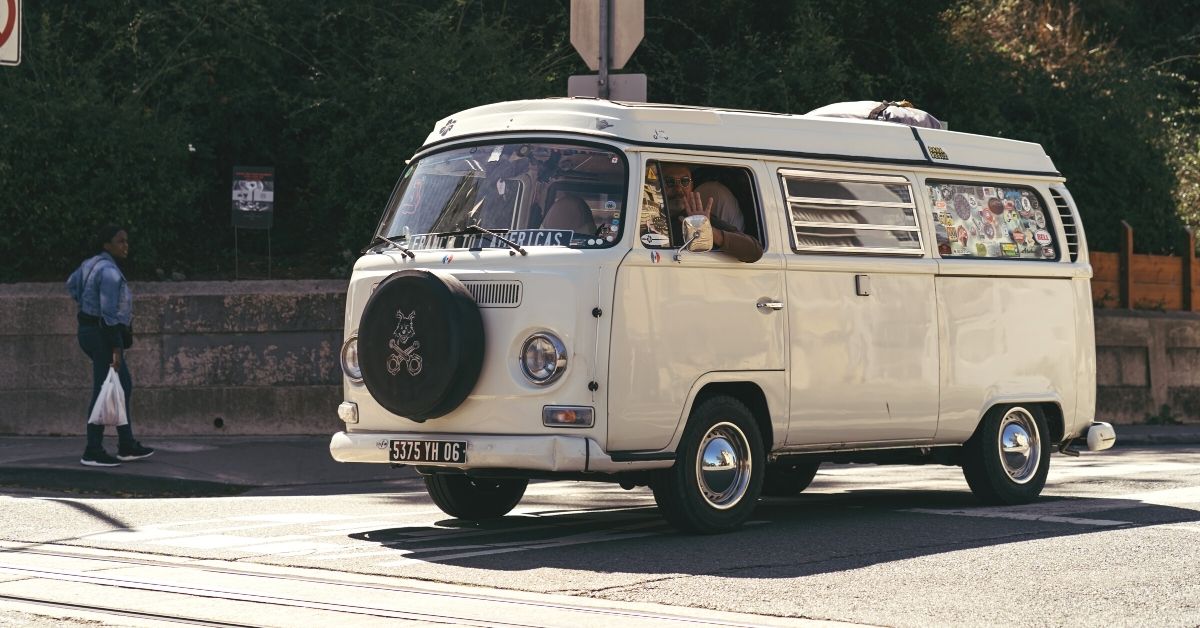 Things To Know Before Hiring A Campervan Or Motorhome
Whereas insurance is not generally included when hiring a car, it often is when hiring a motorhome. But it is still important to find this out ahead of time and to ask if additional drivers are included.
Whilst you should expect breakdown cover as part of the rental agreement, it is still a good idea to check it is included.
You will be expected to pay a deposit when hiring a motorhome – but it is important to be aware of other potential charges. Unless you check carefully, you may find that all sorts of 'extras' have been deducted when your deposit is returned!
As mentioned earlier in this article, many rental companies charge an additional fee for every mile you travel.
But some have a limit on how many miles you can cover, so you need to find out if this applies to you. If so, ask what happens if you exceed it.
You may also be charged for using things like gas, bedding, or kitchen supplies, so make sure you are clear about what is included and what isn't. The same applies to things like bike racks, awnings, and outdoor furniture.
Some companies expect you to empty any toilet cassettes or tanks before returning the vehicle, and may also require a full fuel tank.
Check your agreement carefully, as oversights like these are often the reason for unexpected charges.
Finally, make sure that you have taken the cost of any overnight camping fees into account, plus the cost of fuel. Motorhomes in particular are not fuel-efficient and the expense can be eye-watering if you are not prepared for it.
Final Thoughts
There is nothing quite like the freedom and spontaneity that a motorhome adventure brings you. Being able to see and do everything you want to – at your own pace – creates a memorable and stress-free experience.
So whilst there may be a lot to think about when hiring a motorhome or campervan, it is a decision you will never regret making!