Best Things to Do in Jasper National Park
Spanning more than 4,200 square miles, Jasper National Park is the largest national park within Alberta's Rocky Mountains. Home to elk, moose, and grizzly bears – plus thousands of plants and insects – it has such a diversity of wildlife that it is part of UNESCO's Canadian Rocky Mountain Parks World Heritage site.
There is so much to see and do in Jasper National Park with valleys, mountains, glaciers, rivers, and alpine meadows all offering their own unique experiences and sights. Jasper National Park is open year-round, with both summer and winter camping grounds available.
It is a spectacular place to visit in any season, although many visitors agree that the most stunning views are to be had in late summer or early fall.
This guide to the best things to do in Jasper National Park includes all the 'must-see' attractions that make the region so uniquely impressive. It includes suggestions for activities available in the area, fascinating geological features to visit, and the most beautiful places in Jasper for some of the best photographs you'll ever take!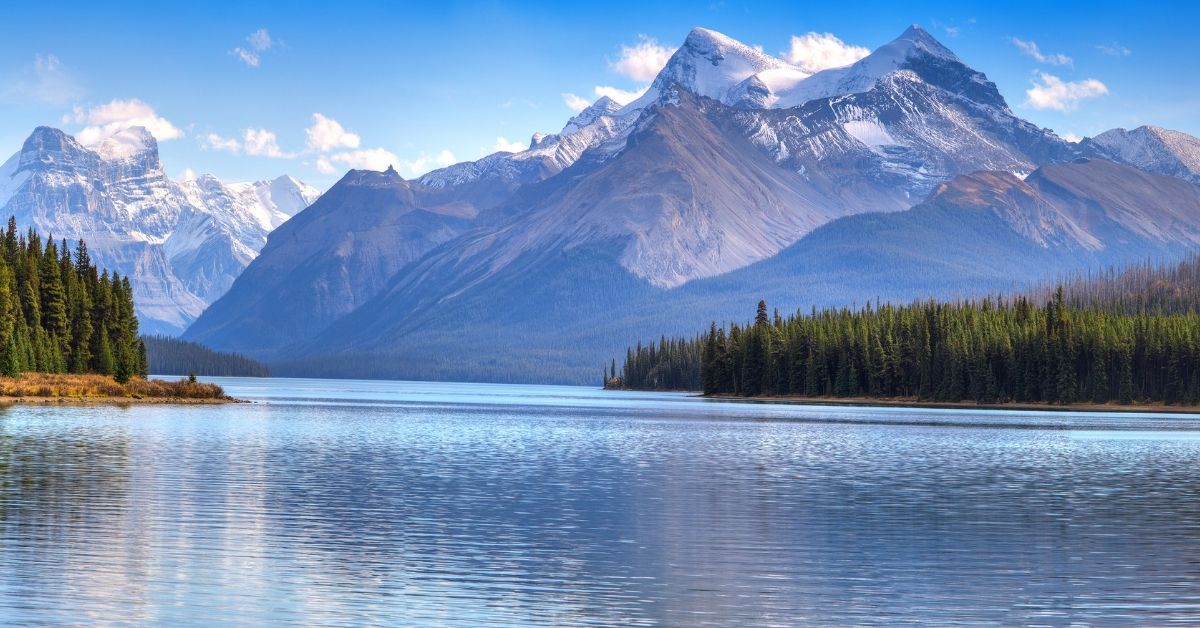 Discover Jasper Lakes
There are plenty of water-based activities in Jasper National Park thanks to the area's abundance of rivers and lakes. If you love kayaking – or want to try your hand at stand-up paddleboarding (SUP) – then head to one of the lakes for a tranquil and beautiful experience. Or perhaps you prefer the thrill of adventure, in which case you could join one of the whitewater rafting tours along the rivers.
Maligne Lake is one of the most popular bodies of water in the region. At just over 13.5 miles, it is the second-largest natural lake in the Canadian Rockies, surrounded by majestic mountains and with calm, azure blue waters. Maligne Lake offers some of the most incredible scenery in the world. In fact, the first European visitor to lay eyes on it in 1908 – explorer Mary Schaffer – described it as the 'Hall of the Gods'. If kayaking across the lake isn't your thing, there are comfortable cruises by boat available too, plus some excellent hiking trails that give you stunning views of the lake from above.
Be sure to take the cruise from Maligne Lake to Spirit Island, one of the most interesting and iconic places to visit in Jasper. This tiny island was made famous by photographer Peter Gale's image of it, which hung in Kodak's Colorama showcase in New York City's Grand Central Station throughout the 1940s. Apple even used an image of Spirit Island when they launched the 2014 iPad! It is one of the most hauntingly beautiful places in Jasper and has spiritual significance for the Stoney Nakoda First Nation. It can only be reached by boat and is best visited in the late afternoon when the views are the most stunning and ethereal.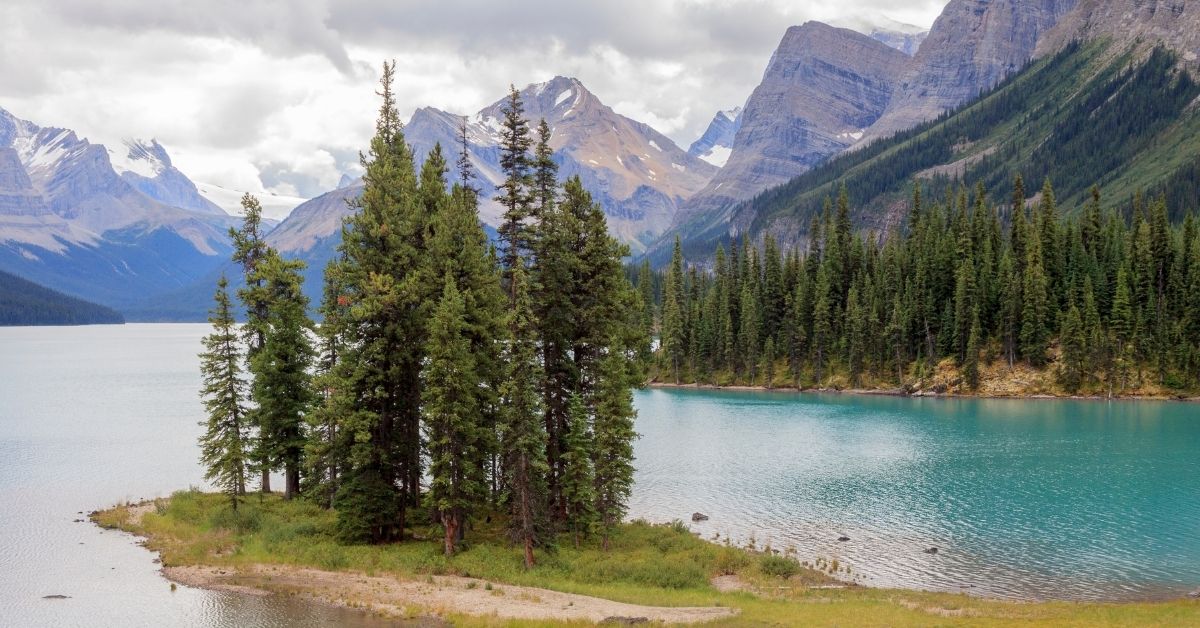 See Jasper Waterfalls
One of the best things to do in Jasper National Park is to stand and witness the raw power of nature at the thundering Athabasca Falls. Beautiful at any time of year, the falls vary from season to season, with rushing waters in the summer and hanging ice in the winter. Located just off the main highway about 30 minutes from the Columbia Icefield, the falls are surrounded by secret paths, with hiking trails that allow you to view them from a variety of angles.
Somewhat less powerful – but also less crowded – are the Sunwapta Falls. One of the best places to visit in Jasper National Park if you have mobility issues or are traveling with young children, the upper falls are easily accessible, just a short walk from the parking lot off the Jasper-Banff highway. The lower falls are even more impressive and are just a short hike further down. It is these that make you realize how the falls got their name – Sunwapta is Stoney for 'roaring water'!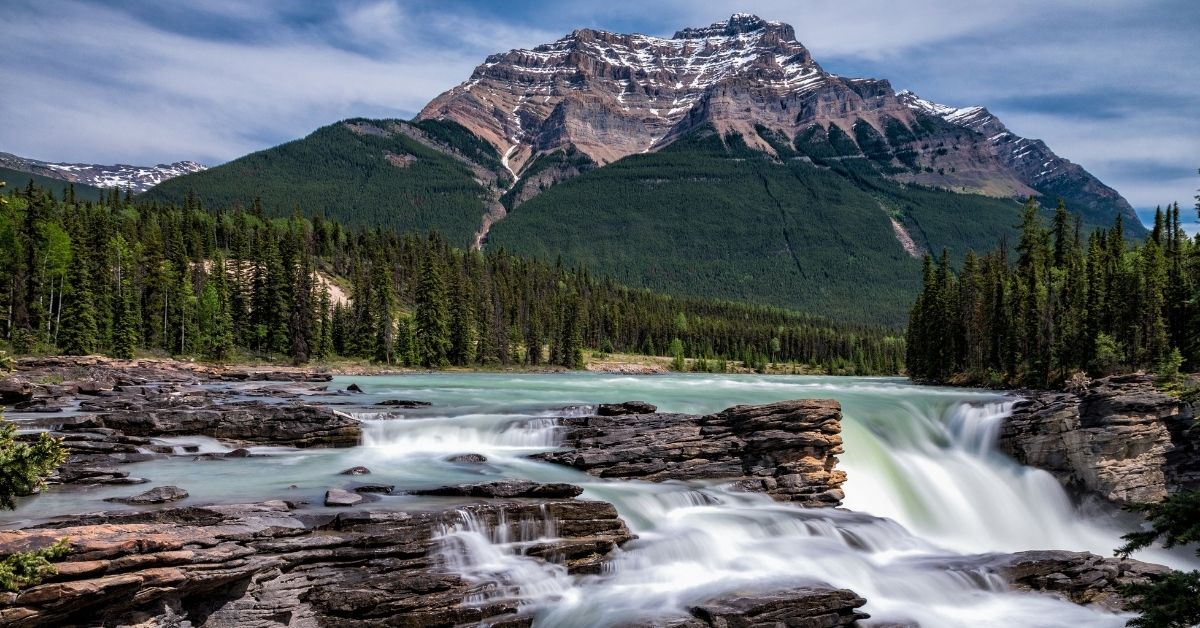 Hiking in Jasper National Park
Hiking is one of the most popular activities in Jasper National Park and its trails give some of the most awesome views in the world. The deepest canyon in the park – Maligne Canyon – is a fantastic hiking spot and is perfect for hikers of varying abilities who can explore by crossing 6 bridges built across it at different points. Guided ice walks are available in the winter when it is possible to actually walk along the bottom of the frozen canyon. Indeed, the frozen falls make the canyon look particularly spectacular at this time of year, although it is beautiful during the summer months too.
The 5-mile Sulphur Skyline Trail is one of the many Jasper attractions that is not to be missed. The trail is around a 50-minute drive from the town of Jasper and the hike is certainly a challenging experience, taking several hours over terrain that rises steadily and unrelentingly, with no flat areas to rest your aching legs. But when you get to the summit you will see why this hike remains one of the best things to do in Jasper National Park – the panoramic views from the top are simply incomparable and the perfect reward for all your hard work! Better still, you can soak your weary bones at the end of the day in the relaxing mineral waters of the Miette Hot Springs. These 2 large pools – located at the trailhead – are naturally heated and provide wonderful views of your surroundings as you soak.
---
Want to connect with fellow long-term travelers? Join our exclusive Facebook group and take part in the conversation.
---
PSSST. Your travel medical insurance can now cover COVID-19! If you grab SafetyWing's Nomad Insurance, it'll be covered just like other illnesses. I've been using it since 2019 and I can assure you it's the perfect solution for nomads like you and me.
Another of the best places to visit in Jasper for hiking is the Mount Edith Cavell Trail. Suitable for all abilities, you can choose to take a short walk to the viewing deck which overlooks Angel Glacier and Cavell Pond, where you can see icebergs floating on the water. Alternatively, you can opt to hike to the summit for stunning 360-degree views. There are plenty of gorgeous picnic spots and lots of local flora and fauna to enjoy, including wildflowers and wildlife such as mountain marmots and pikas.
Take the Columbia Icefield Skywalk
One of the top Jasper attractions, the Columbia Icefield is one of the world's largest non-polar ice fields and covers 89 square miles. Every year it receives around 23 feet of new snowfall, but because the summers are so short, it doesn't all melt. Instead, it turns into ice that flows outwards through the passes surrounding it, creating glaciers.
The most well-known in Jasper is the 4 miles long Athabasca Glacier, on which the snow never melts – even in summer. You can take a bus tour, or hike up the trail to get to the glacier's 'toe'. You can even take a trip on an Ice Explorer which will take you to parts of the glacier on which you can actually walk. The most accessible glacier in Canada, Athabasca is currently receding at the rate of about 16 feet per year and there are markers to show you just how far it has moved back.
But for a truly unique view of the region, one of the best things to do in Jasper is to visit the Columbia Icefield Skywalk – a fully accessible walkway along a cliff edge that leads to a glass-floored viewing platform 918 feet over Sunwapta Valley. More than just another mountain view, this experience lets you see firsthand the landscape created by a glacier, with a free audio tour and interpretive displays to make this a great way to learn more about the huge power behind glaciology.
Ride the Jasper Sky Tram
Rising to an elevation of 7,496 feet, this is the longest and highest aerial tramway in Canada. As you take the 7-minute ride up the side of Whistler's Mountain, you can hear all about the area's history and geology. At the top, you are greeted by some of the best views of the Canadian Rockies. You can also stop for a meal at the Summit Restaurant while you are up there!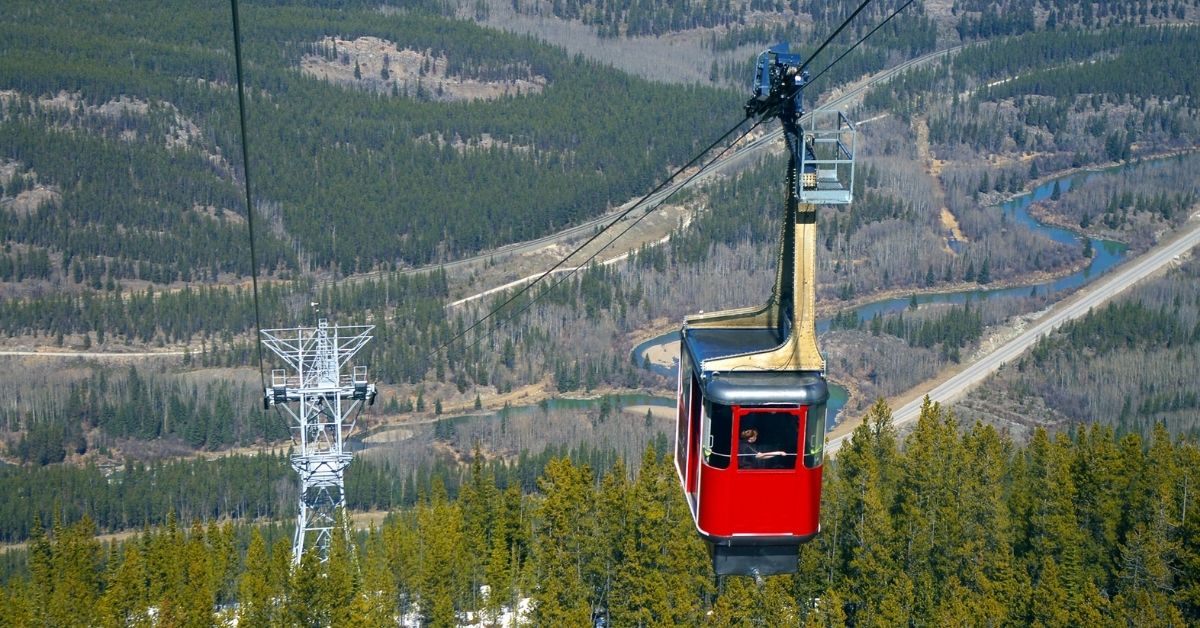 Go Skiing or Snowboarding
If you are looking for activities in Jasper, be sure to take advantage of the 3,000 vertical feet of excellent powder at Marmot Basin, the area's only ski slope. Stretching across 1720 acres, it is just 20 minutes from Jasper town and has a cool and friendly atmosphere, along with beautiful and varied terrain.
Best Places to Eat in Jasper
All that fresh air will give you a healthy appetite – and the good news is that Jasper is full of wonderful eateries in which to indulge it!
A great choice for breakfast is the Wicked Cup, which opens for coffee at 7 am. It has a large outdoor patio, giving you stunning views to enjoy as you eat, and serves a fantastic breakfast selection all day, including burritos, pancakes, yogurts, and lox bagels. It also has a regular menu, a kids' menu, and a full bar.
If you're looking for somewhere for a quiet date, check out Syrah's. It has an intimate atmosphere and serves locally sourced meals. Or – for the best views – pay a visit to the Fiddle River restaurant, which has a second-floor dining area overlooking the mountains and the option to sit indoors or out.
Final Thoughts
If you have been wondering what to do in Jasper National Park, I hope that this guide has shown you just how many activities there are in the area and sights to enjoy. With its many attractions and unique scenery, spending time in Jasper is an unforgettable experience and a memory to treasure.
Wondering where to head next? Make sure to add Banff to your Canadian itinerary.