Best Places To Visit In Trivandrum
Kerala is known as God's own country, and rightly so because of its largely untouched natural beauty. Being the capital of this spectacular state, rest assured you will find Trivandrum as an ideal gateway to South India. To make the most of your trip, check out these top places to visit in the city built on the seven hills.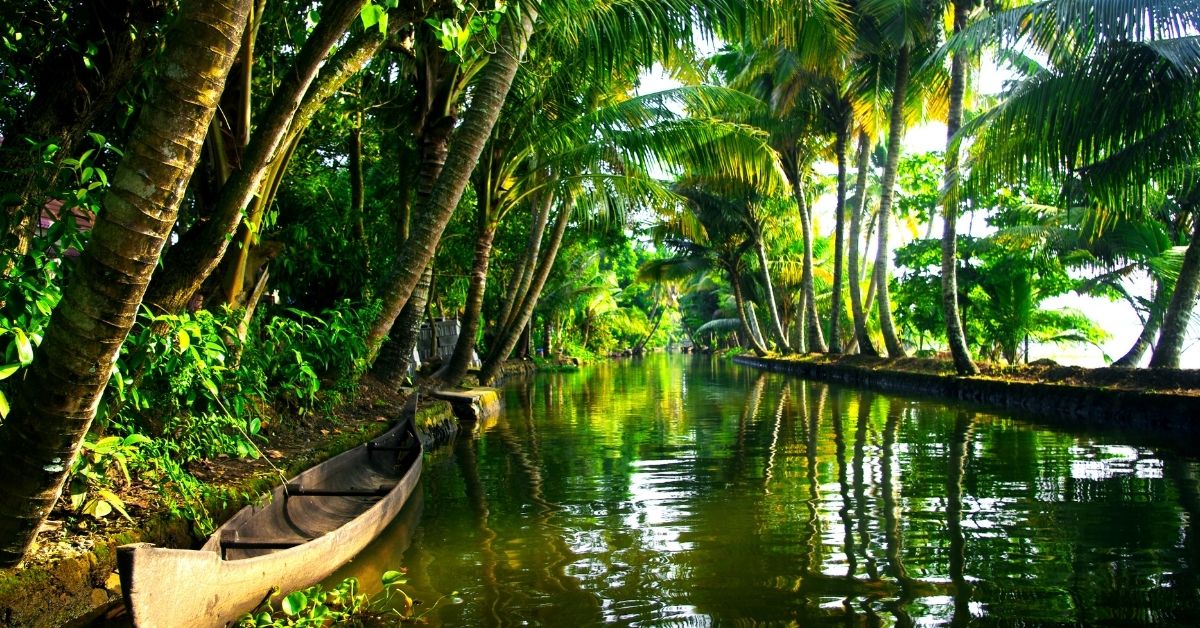 Napier Museum
Located in the heart of the city, the 19th century Napier Museum, named after the then Governor-General of Madras, John Napier, is home to a stupendous collection of artifacts and ivory carvings.
A visit to this art and natural history institution is a must to experience the culture and tradition of Kerala and the depiction of the epics of Ramayana and Mahabharata through stunning Japanese shadow play figures made of leather.
Kovalam Beach
Just thirty minutes away from Trivandrum lies the lovely beach town of Kovalam. Enjoying a coast line of 17km, the Lighthouse Beach, Hawa Beach and Samudra Beach are the three popular tourist attractions here
Water-related activities like parasailing, swimming, diving and windsurfing can be enjoyed here. Kovalam is also known the world over for its ayurvedic treatment and therapies. Travelers can also enjoy scenic views of the sea from the top of the 118′ high Kovalam Lighthouse.
Trivandrum Zoo
Established in the 1800s by the then ruler of Travancore, Swathi Thirunal Varma, and said to be one of the oldest zoos in India, the Trivandrum Zoo is spread over an area of 55 acres.
The zoo lays a lot of emphasis on the well-being of the various species of animals housed here. It is also home to some extremely endangered animals and reptiles which include as many as seven anacondas.
Shopping
Apart from the usual Malls and branded outlets, Trivandrum is perfect for doing local shopping. The Chalai Bazar in the Old Town is a great place to buy souvenirs and traditional south Indian saris.
If you are looking to take a gift back home, head to Sarawaa for local handicrafts and small handmade gifts.
Even though Dubai is a popular shopping destination, lots of people travel to Trivandrum for cost-effective and local shopping options. You can book in advance and get a cheap flight ticket from Dubai to Trivandrum.
Neyyar Dam and Wildlife Sanctuary
The Neyyar Dam and Wildlife Sanctuary is located 32km away from Trivandrum and is renowned as a rehabilitation center for animals and boating on the Neyyar Lake for good views of animals and birds.
The sanctuary boasts of several animal species like lions, tigers, elephants apart from a crocodile farm. A visit to the watchtower inside the sanctuary is a must in order to enjoy picturesque views of the forest and spot animals from above.
Sri Padmanabha Swamy Temple
This temple built in the Dravidian style of architecture is said to be one of the oldest temples in India dedicated to Lord Vishnu. The temple vaults hold enormous treasures, which has made this one of the richest religious places in the world.
The deity of Sri Padmanabha Swamy reclining on a serpent was the ruler of Travancore and its erstwhile royals who acted as their agents. This prominent attraction of Trivandrum is also known for its architectural beauty and is visited by a large number of devotees each year.