Best Itinerary For 2 Days In Frankfurt
Frankfurt in Germany is one of the biggest financial hubs in Europe, and therefore a popular expat destination.
Because of this, you may wonder, 'Why visit Frankfurt as a tourist?'
Aside from the skyscrapers and banks, Frankfurt is full of things to do and see.
The city boasts over 20 museums and has various historical monuments scattered around towns, so it is ideal for those interested in history.
Frankfurt also has an abundance of markets to explore, especially around Christmas time, and you'll find plenty of fabulous beer gardens and restaurants along the main river.
Most travelers find 2 days in Frankfurt to be enough time to enjoy all the main sights.
Therefore, we have put together this Frankfurt itinerary detailing everything to do, see, and eat on your upcoming Frankfurt city break.
Before we start, note that you could grab a Frankfurt Card to get discounts on attractions, museums, and free public transportation.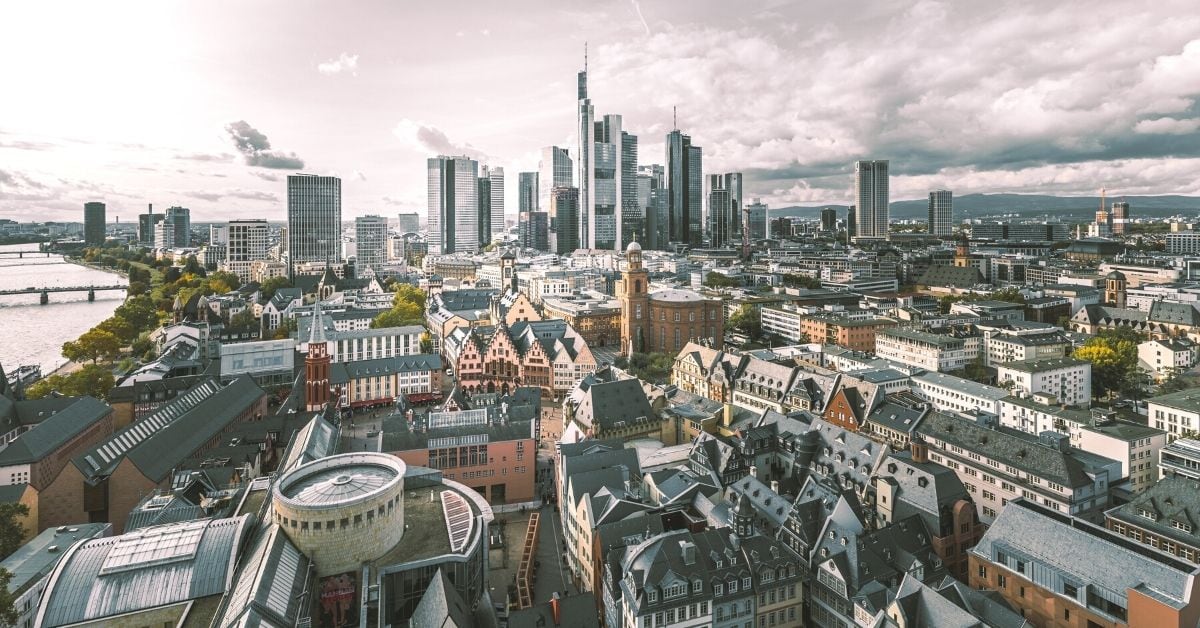 Day 1
For your first day in Frankfurt, you'll get to enjoy the lovely old town, plenty of interesting museums, and some fun nightlife!
Morning – Explore The Old Town
Begin your 2 days in Frankfurt by exploring the city's central district. Frankfurt Old Town (Altstadt) is my favorite area.
It is one of the only parts of the city that has maintained its traditional look and feel after the 1944 bombings; therefore, it has the most 'German feel'.
The old town is great to wander around at your peril, but you can also book a walking tour to learn more about the area's history.
Start in Römerberg square to admire the timber houses and cobbled streets. Here you will find the town hall (Römer), a small medieval church, and the gothic-style Frankfurt cathedral.
Admission to the cathedral is free so head inside to see the renaissance fresco decorations and statues.
You can climb the 330 steps of the tower to enjoy some splendid city views, for a small €3 fee.
Altstadt is also home to Kleinmarkthalle, a huge indoor food market hall with over 60 vendors.
You will come across every type of food you can think of here and have fun tasting the German meats, cheese, bread, and wine.
You'll also find delicious chocolates, cakes, and plenty of new German delicacies.
Afternoon – Check Out The Museums
Once you can't eat another bite, head south of the old town towards the river.
Then, walk across The Eiserner Steg (The Iron Footbridge) to enjoy expansive views of the city (and walk off all the food).
Once over the other side, turn right along the river promenade, and you will shortly come to a bunch of museums.
Which museums you decide to spend your afternoon in will depend on your interests. I recommend checking out the German Film Museum for some exciting and interactive displays.
Spanning over two floors, you will learn all about the history of film production, discovering everything from early optical illusions to trick photography.
Admission to the permanent exhibition is €6, but there is an extra fee to access any temporary exhibit.
Another museum that is well worth checking out is The Städel Museum.
This art gallery has an impressive collection, including 3,100 paintings, 660 sculptures, and more than 4,600 photographs.
These art pieces date as far back as the Middle Ages, all the way to the modern-day, housing 700 years of European art under one roof. Admission to The Stadel is €14.
Evening – Sachsenhausen & Brückenviertel Districts
When you tire of the museums, head inland towards the cobblestone district of Sachsenhausen.
Here there are some superb restaurants to unwind and fill your belly after the first of your 2 days in Frankfurt.
Adolf Wagner is a popular tavern-style eatery specializing in schnitzels and cider.
---
Want to get FREE accommodation in exchange for work? If you're traveling on a budget or want to save and extend your trip, this could be exactly what you're looking for. Worldpackers is a platform that connects travelers like you with hosts. It's just like volunteer work –exchange your skills for free accommodation. SAVE $10 and get 3 extra months added to your plan using my discount code. Learn more about how it works here.
---
After dinner, move east towards Brückenviertel district for an array of cocktail and wine bars. Hop between Jazz Café Bar, Gatzby, Drinksmith, and Old Fashioned Bar.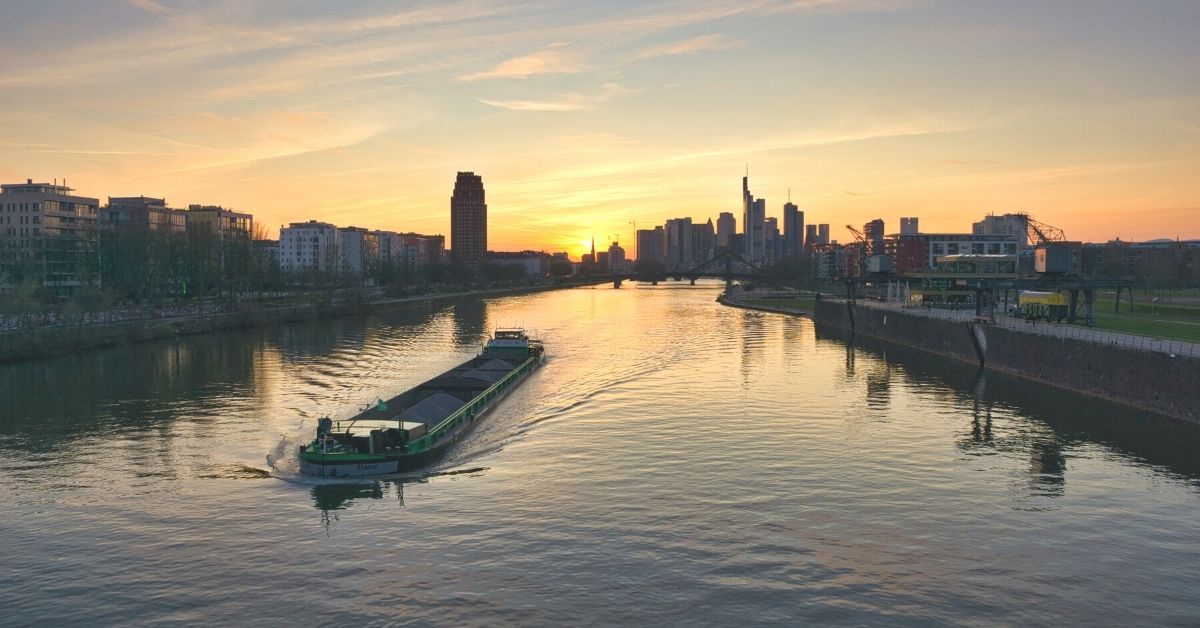 Day 2
Your second day in Frankfurt is full of fun, but relaxing activities, like a river cruise, visiting the botanical gardens, and catching a concert at the opera.
Morning – Frankfurt Skyscrapers & Sightseeing River Cruise
Start your second day in Frankfurt slowly by enjoying breakfast and coffee at Cafe Karin in the old town.
There are many breakfast options to choose from, both sweet and savory. The cakes are delicious too!
---
Want to connect with fellow long-term travelers? Join our exclusive Facebook group and take part in the conversation.
---
PSSST. Your travel medical insurance can now cover COVID-19! If you grab SafetyWing's Nomad Insurance, it'll be covered just like other illnesses. I've been using it since 2019 and I can assure you it's the perfect solution for nomads like you and me.
After breakfast, walk west to the financial district to check out the city's famous skyscrapers. Main Tower, Euro Tower, and Willy-Brandt-Platz are the most impressive buildings here.
At 11 am head to the riverfront to catch the first sightseeing river cruise of the day. Primus-Linie is a famous tour company that offers 50-minute boat trips traveling two different routes.
You can choose to cruise upriver to Gerbermühle or downriver to Griesheim lock.
If you can't decide which one to take, you can combine both into an extended 100 minutes trip. 50-minute trips cost €10, and 100-minute cruises are €14.

Afternoon – Relax In Palmengarten
Once you finish your cruise, enjoy lunch at the riverside eatery, MainNizza. The food, service, and ambiance are all top-notch here, and the views are splendid.
After so much city exploration, spend the last afternoon of your 2 days in Frankfurt enjoying the nature the city has to offer.
Palmengarten is an enormous botanical garden located in the north of the city center. The gardens are so enchanting that it's easy to forget you're in an urban area.
In the botanical garden, there are various greenhouses, which are set with different climates suitable for American, African, and Asian plants.
As well as the impressive array of plants, there's a lake with boats and a small waterfall. After walking around the vast park, relax by the water or sip a coffee at one of the garden cafes.
Entry costs €7 and is worth every cent for the tremendous level of care the staff put into taking care of the grounds.
Evening – Watch A Concert At Alte Oper Or Oper Frankfurt
Alte Oper and Oper Frankfurt are Frankfurt's two biggest opera houses. Therefore, if you're a fan of the opera, enjoy a concert at one of these arenas.
Both venues take a break in the summer, but you will generally find a production taking place most nights from late August to late May. Tickets start from €25, and the showtimes vary.
After the show, grab dinner in town. Then, if you're not ready for the night to end and don't have an early flight the following day, visit Jazzkeller for a couple of cocktails and some funky tunes.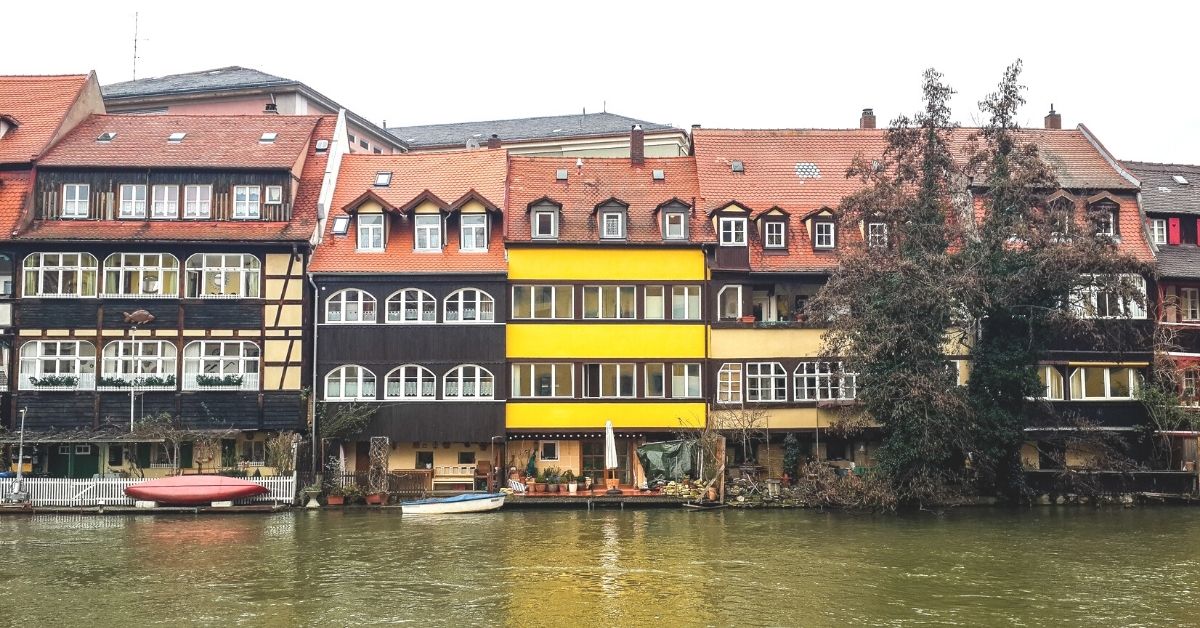 Where To Stay In Frankfurt
You won't be short of accommodation choices in Frankfurt, and you can enjoy staying in the city center no matter what your budget is.
Here are our top hotel recommendations for your 2 days in Frankfurt. Note that you can browse the best hostels here.
Best Budget Accommodation
If you're on a tight budget, you don't have to slum it during your two days in Frankfurt.
Manhattan Hotel has modern and welcoming private rooms with ensuite bathrooms for a very affordable price. Single rooms cost €74 and doubles are €94.
Manhattan hotel boasts a convenient location opposite the city's central train station. Therefore, if you're traveling to Frankfurt via train, this hotel is an ideal option.
In addition, the hotel offers free WiFi and a breakfast buffet (for an additional cost), and the rooms are equipped with air-con and soundproofing.
Best Mid-Range Accommodation
Mercure Hotel Kaiserhof is a fantastic mid-range accommodation option in Frankfurt city center.
Standard double rooms cost around €150 a night, so it won't cost you an arm and a leg if you only stay one or two days in Frankfurt.
The rooms are super modern and contain all the amenities you need, such as air-conditioning, soundproofing, a coffee machine, and a lovely ensuite bathroom.
Moreover, the hotel is close to the train station, has a 24-hour reception, and offers a filling buffet breakfast every morning (at an additional cost).
Best Luxury Accommodation
If money isn't an issue, stay at the luxurious Jumeirah Frankfurt hotel, located right in the old town.
This modern high-rise hotel has sleek decor, a peaceful vibe, and the highest standard of customer service.
Facilities include a spa with tropical rain showers and saunas, access to the next-door fitness center and swimming pool, and an onsite restaurant serving breakfast, lunch, and dinner.
All the rooms feature a state-of-the-art climate control system, Nespresso coffee machine, and incredible skyline vistas.
A deluxe room costs around €500, but if you really want to splash out, you can stay in one of the suites!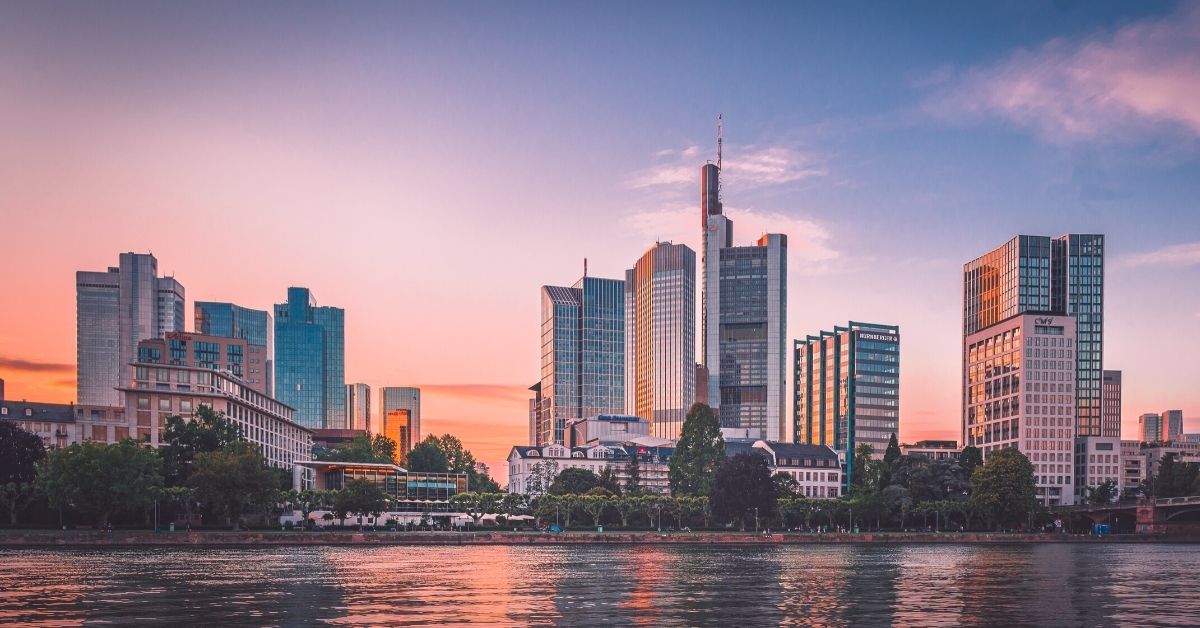 Final Thoughts
Whether you're traveling through Germany on a summer backpacking trip or planning your next trip to Europe, Frankfurt is well worth a visit.
With so much culture to explore and cuisine to taste, spending one or two days in Frankfurt is bound to be a fantastic experience.
However, be sure to follow an itinerary like ours to make the most of your short trip. Make sure to check out this full travel guide to Frankfurt for more inspiration.