Best Gadgets For Campervan Life
Your campervan trip is only as good as the gadgets you take with you. If you don't have what you need, you're not going to have the best time of your life. Some of the best gadgets for campervan life may not be life-or-death essentials, but they can make life that much more pleasurable while you're in and out of your campervan.
Even if you're rocking a full-on RV, one of those touring beasts that offers everything a house does except a concrete foundation, many of these campervan accessories will work for you, as they also make for some pretty cool RV gadgets.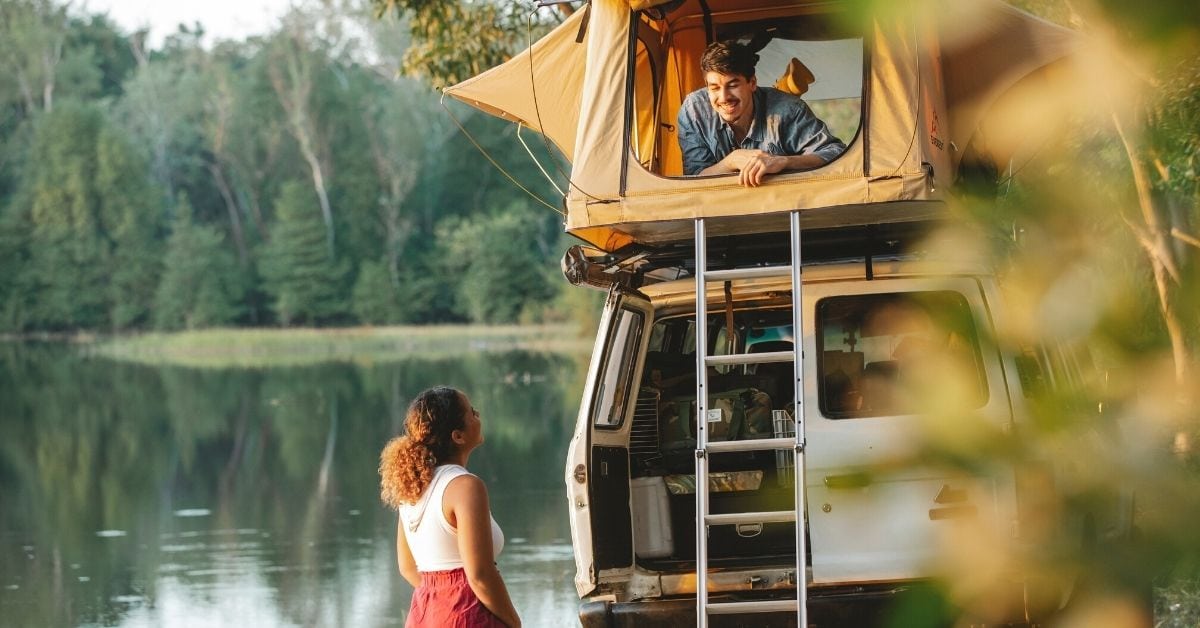 Safety
While it isn't the most fun subject to consider when getting ready to hit the road, the safety of you and your travel companions is paramount.
It may seem flippant to refer to these as gadgets because their importance is critical, but they appear here because you need them. Well, most of them.
Fire Extinguisher
Fires are the most dangerous preventable catastrophe a campervan occupant will face. You may never experience one, but you will be glad you have a fire extinguisher when you do.
Hopefully, you'll never have to use it, but if you do, this rechargeable model from FirstAlert isn't something you have to throw away once the crisis has passed.
After a simple recharge, you'll be ready for the next emergency. A fire extinguisher is one of those campervan and motorhome accessories that must not be overlooked.
Car Emergency Kit
You're driving your campervan hither and yon, but mostly yon, out on the highways where there aren't a whole lot of convenience stores. Having a prepackaged car emergency kit is too easy a thing to pick up not to have it.
You can get this one with jumper cables and a first aid kit, among other items, and there are higher-dollar kits like this one from Blikzone.
Another of those essential campervan accessories for which "accessories" seems not a strong enough word, the right kit for you is something you'll have to figure out through some research.
A Safe
You won't always be in your campervan, but if you go off to climb some rocks or take a swim, you're likely to need a place to store your cash and your phone, or maybe you brought your Earl Campbell rookie card with you on your trip.
Throwing stuff in the glove box and locking the van may not offer a level of security you're comfortable with, so this small safe can be good for peace of mind.
This type of safe comes in various sizes and configurations, so decide where you want to install a safe on your rig, then use the measurements to find the perfect fit.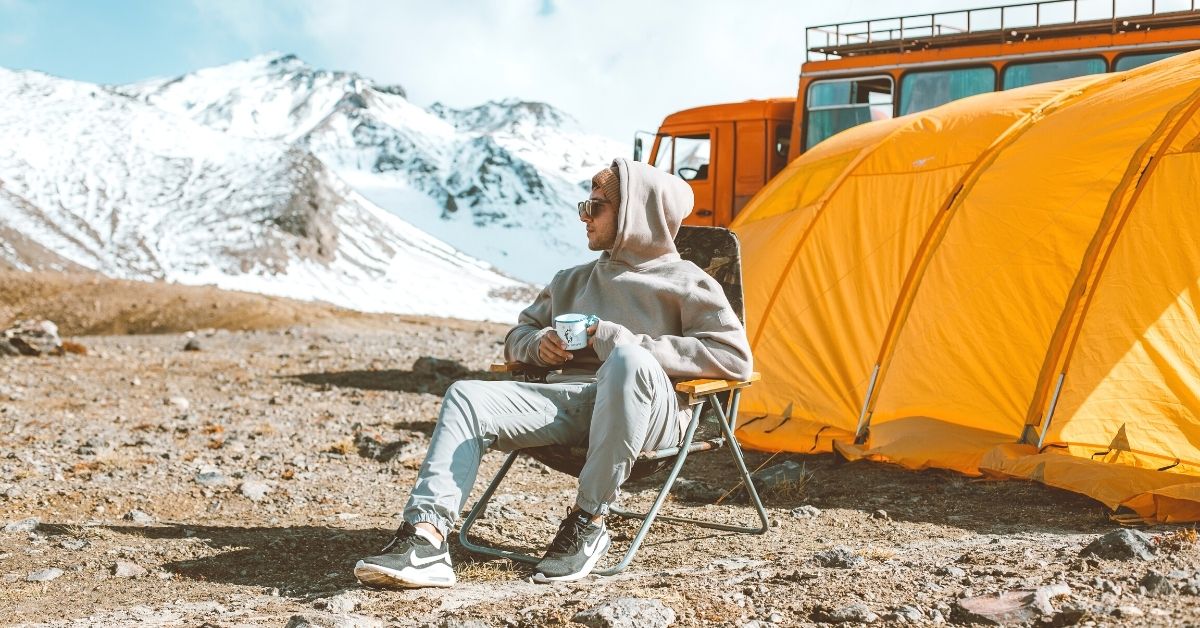 Power
Sure, your engine provides power to your wheels, and your campervan's battery will do some work for you along the way, but chances are your life will be a little easier with some add-ons that will take some stress off that battery.
After all, if you use all its juice on running a fan all night, you won't be able to move very far down the road in the morning.
Solar Charger Kit
There are quite a few configurations to choose from, and you might even opt for a full-fledged solar panel attached to the roof of your campervan.
Short of that, though, several options exist, like a foldable charger station that turns sunlight into power for your 12-volt battery and then folds up for tidy storage.
A more permanent installation (say, on the roof) can do the same thing for you, so if this seems like an option, there's TopSolar's 30-watt kit that will charge while you're driving down the highway on a summer afternoon if you like.
Powercube
We live in a world where plugging stuff in is a daily thing. Power strips in your home office are fine because there's floor space for them and furniture they can hide behind or near. Space is a little dearer in your campervan, so thank heavens for Superdanny.
This company has given us the Powercube, essentially a compact power strip ideal for the smaller spaces of RV and campervan life.
Four AC outlets and four USB ports bring all the power you need, and it's usually on sale for under $20. Ainsley's iPad will never die with one of these on hand, so she'll be more likely to leave her brother alone.
Dogbone Electrical Adapter
You pull into an RV park or campground, go to the power hookup, and discover that it's the wrong amperage for your needs.
A dogbone adapter can solve this problem quickly and cheaply. Don't shell out for something like this, and you're in for a power-free stay, more than likely.
Finding the one for you will take some research. You'll need to know the amperage your vehicle needs, then check out what the most common amperage of available power hookups is in the area you're visiting.
Deciding on a 50-amp-to-30-amp adapter or learning that you need one for 15-amp-to-30-amp conversion is key to buying the right thing.
12-Volt Air Compressor
While technically not a power-related gadget in that it doesn't power anything, it is powered and can really help you out. Flat tire? Camping mattress? Non-bouncing basketball?
This compact unit from Surwit is powerful enough to save you from the huffing and puffing your grandparents had to do whenever you visited and slept on the air mattress on the living room floor.
With cord storage built into the back of the unit, packing the compressor away after use is easy, and having those cords out of the way makes for a cleaner and easier storage. One flat tire on your trip will convince you of this item's importance.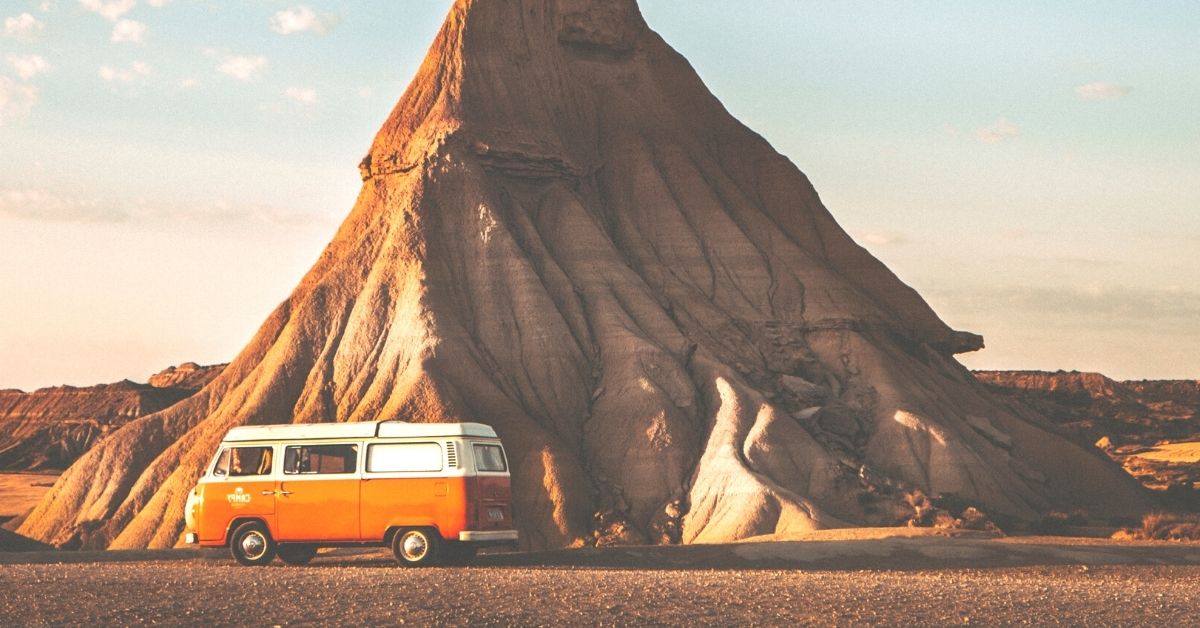 Cleaning
Living or traveling in a campervan can quickly become unpleasant if your surroundings start resembling a pigsty or your bedroom when you were in middle school. Plenty of campervan accessories are out there for your cleaning needs, so don't skimp.
Handheld Broom
A broom is something of a no-brainer, but when kitting out your campervan, you might be tempted to leave the broom at home because of the long handle, which is kind of unwieldy.
Enter the handheld broom. Most of them, like this one, come nestled in a sort of case that doubles as a dustpan. This is such a primary tool that it might come down to what color you like, but still a must.
Handheld Vacuum Cleaner
Don't skip the broom, but a vacuum cleaner like the LS Auto Wet-Dry Duster makes quick work of dry spills and getting dirt and dust out of all sorts of places throughout your vehicle.
Its usefulness goes beyond the campervan, too, making it one of the cool RV gadgets that you need to have on hand. When you need it, you'll be glad you have it.
There are cordless vacuums available, as well as budget models. Only you know what works best for you, so as always, do your research before purchasing any gadgets for campervan.
General Needs
Some things you'll need no matter what you're traveling in, and even if the items below don't all specifically meet your needs, they may help you identify gadgets and accessories you might not otherwise have considered.
Multi-Tool
Call this a must whether you're talking about motorhome accessories, motorhome gadgets, or gadgets for campervans.
Actually, call this a must for life in general. People who know what a multi-tool is and who use them cannot conceive of a person who doesn't. And they have their preferred brands.
Lots of brands make quality multi-tools, but no one has ever gone wrong with a Leatherman multi-tool. It offers pliers, screwdrivers, blades, saws, and files, all ingeniously engineered to fit in your pocket when you're done with it.
A multi-tool is an indispensable tool for all human beings. Even this more basic Gerber multi-tool can be a lifesaver.
RV Leveling Kit
Admittedly more at home on a list of motorhome accessories than one for campervans only, a leveling kit can come in handy for campervans.
A leveling kit like this one is a must for your RV, because you know you're not always going to find perfectly flat parking, and a tilted kitchen means food rolling away from you.
Cordless Drill
There are stabilizer jacks on motorhomes that need turning because turning one of those by hand sucks. And in your campervan, you are always going to find new rattles here and there.
A good cordless drill will rescue you from both, and like the multi-tool, it is just a good thing to have around no matter what you're driving or where you're living.
Like many tools, cordless drills will work best for you if you've researched what you want in a drill and know what you need it for. Quality choices exist from Bosch, DeWalt, and Makita, to name but a few. Choose what works for you, then drill away.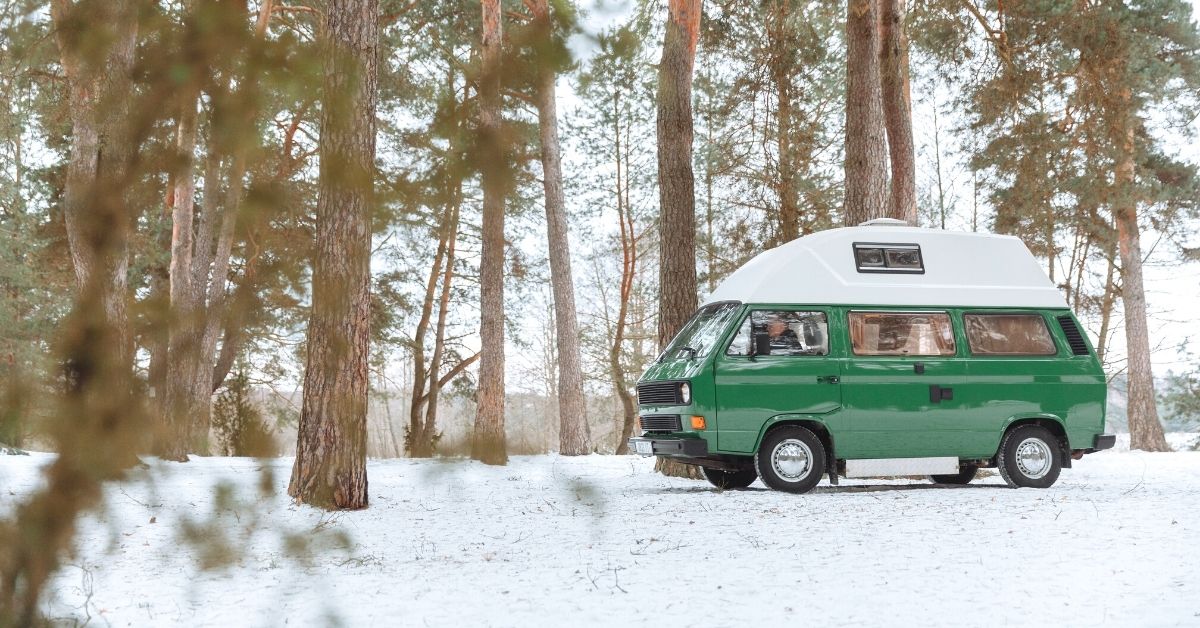 Bathroom
The needs related to that place no one wants to talk about but everyone uses is perhaps more important on a motorhome or campervan trip than in your apartment. Two gadgets below represent a need and a want, respectively.
Portable Toilet
No one wants to go out in the woods with a shovel and some biodegradable toilet paper unless they just absolutely have to, and even then, they'll probably do so grudgingly.
A portable toilet renders that shovel-toting trip unnecessary. Plus, you won't have to worry about encountering bears in the woods doing the same thing you are. You and your shovel. Jeez.
Simple options like Camco's (essentially a bucket with a toilet seat on it) meet the same needs as higher-dollar (and bulkier) toilets like this one from SereneLife.
You can make everyone happy with a pop-up privacy tent, too.
Camp Shower
Some might consider this more of a luxury. For those for whom "roughing it" means "no room service," a camping shower might need to appear higher in this list under "Safety" or even get its own category: "Absolute Must-Have."
There are so many options related to price point, features, capacity, and other factors that recommending one is tricky.
A place to start is a pressure shower from Nemo or the less fancy, more affordable solar shower bag from Kipida. Find what works. Shower. Repeat as needed. And if you picked up the privacy tent mentioned along with the toilets, it works here.
Kitchen
Campervan trips might involve some fast food out on the highway, but more than likely, you'll be preparing food yourself in or just outside your vehicle, and the same goes for the motorhome trips.
Some kitchen must-haves make cooking possible, some are so well-thought-out in terms of storage and use that they deserve to live in your rig, and some just make things a little simpler.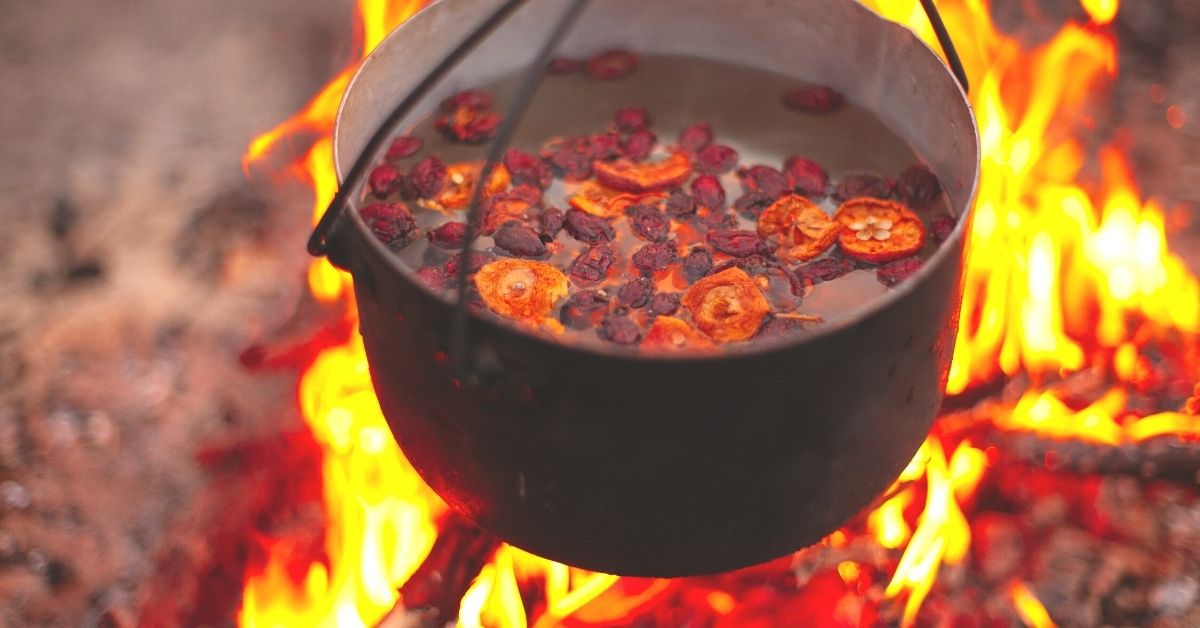 Cast Iron Pan
The campervan life means at least one open fire every few days, and when you're cooking over that thing, you can't really do it with some fancy non-stick alloy signature series skillet.
Well, you probably could, but why? Cast iron pan worked for your great-great-grandparents out on the plains, and it will work for you.
The Fresh Australian Kitchen offers compact pans that store well but are durable as all get-out. It's affordable cast iron cookware, too, and you even have the option of picking up glass lids for it.
Cast iron has been around forever because it works. Invest. You'll be glad you did.
Camping Stove
It's doable to stack some rocks around the fire and Jenga them into a configuration that you can set your pots and pans on over the fire, but if anything shifts, your skillet filled with salmon you caught and cleaned all by yourself this afternoon is sure to dump right into the ashes and flames.
Make your camp cooking easy in several different ways: whether it's Coleman's propane camping stove, a Kelly Kettle kit for burning natural fuel, or even a pocket camp stove that takes up an incredibly small amount of space when packed away.
Multi-Purpose Kitchen Tool
All manner of kitchen gadgets nest together in a container the size and shape of a wine bottle in this multi-purpose rig from Znoka. There is no need for a drawer filled with measuring cups, funnels, graters, and the like because all that and more lives in this bottle-shaped masterpiece.
Water Filter Bottle And Filtration System
Maybe you don't always have access to perfectly treated water, maybe you're out in the sticks and planning to supply yourself from a pond, or maybe the river you'd planned on drinking from turns out to be a color that's a little unsettling.
Another must-have addition to the list of camper gadgets that go beyond just being cool is a water filter for just these situations.
There are individual units that will filter a bottle's worth of water at a time, like LifeStraw's stainless bottle, or for a few dollars more, you can pick up a kit that filters two liters at a time, ideal for multiple users.
Water Hose
You're going to find some water hookups at campsites and RV parks that will require you to hook up your own hose. Or you may have a water system in your campervan that needs topping off.
Enter this Gilmour hose. Because this is for drinking water, you don't want to throw your garden hose in the van and head down the road. This hose is lead-free, so it's made for potable water, and its anti-kink construction makes packing it away easy.
There are many brands and lengths to choose from, but the Gilmour model is a starting place. Find what's right for you, though.
---
Want to connect with fellow long-term travelers? Join our exclusive Facebook group and take part in the conversation.
---
PSSST. Your travel medical insurance can now cover COVID-19! If you grab SafetyWing's Nomad Insurance, it'll be covered just like other illnesses. I've been using it since 2019 and I can assure you it's the perfect solution for nomads like you and me.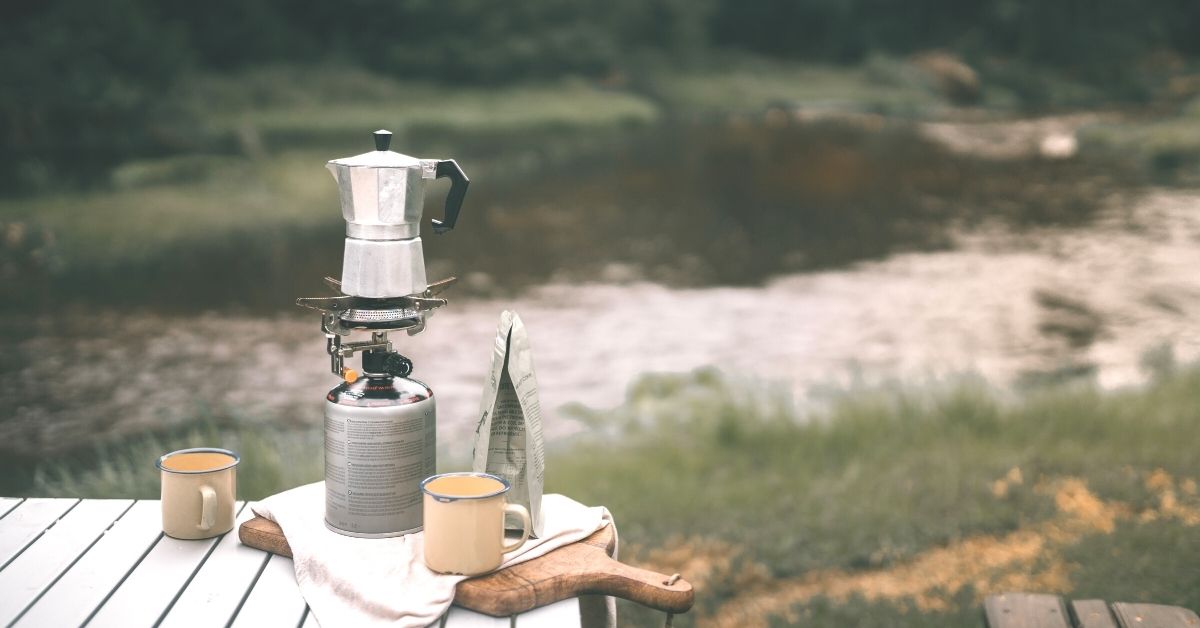 French Press
Coffee people reading this list have asked with every entry, "Sure, but what about coffee?" Here it is. Motorhome accessories are rarely more necessary than something like this for coffee drinkers and let's face it, that's like 90 percent of everyone.
Stanley offers a French press that's stainless and rated for campfires. In addition to making good coffee, you can heat soup or brew tea in it, as well.
Versatility is always a good thing for campervan gadgets since it's easier to pack one tool that does three jobs than three separate tools. No-brainer.
Collapsible Bowls
There are many options for kitchenware, but the big selling point of the best ones is their collapsibility, making storage a breeze. Space is precious when storing your motorhome accessories and orders of magnitude more so in the much less spacious confines of a campervan.
Look into bowls and containers like a four-bowl set with lids or this three-bowl set with your choice of snap-on or leak-resistant lids. Like so many items on this list, there are tons of options to choose from, so take your time.
Laundry
If you and your campervan are only doing weekend jaunts, this section may not apply to you. But if your campervan is your home, or if you're planning a long trip, at some point, you're going to want (need!) to wash some clothes.
Having a few of these laundry-related campervan accessories will relieve you of going to a laundromat, which nobody wants to do.
Portable Laundry System
Exactly how this thing works is one of life's great mysteries, but the Scrubba Wash Bag allows you to do a small load of laundry by hand with minimal mess in about five minutes.
Scrubba adds a flexible washboard inside the bag to help with the cleaning process. Nearly 300,000 satisfied customers can't be wrong.
Folding Umbrella Clothesline
A list of laundry-related campervan accessories includes some nearby tree branches to dry stuff on to dry. But if it's raining or you parked in the flattest, most open (tree-free) land on the planet, you'll need one of these.
The Marc Reid drying rack stands a little more than five feet tall, collapses down to a small storage size, and offers 28 different clotheslines to hang your wet clothes on.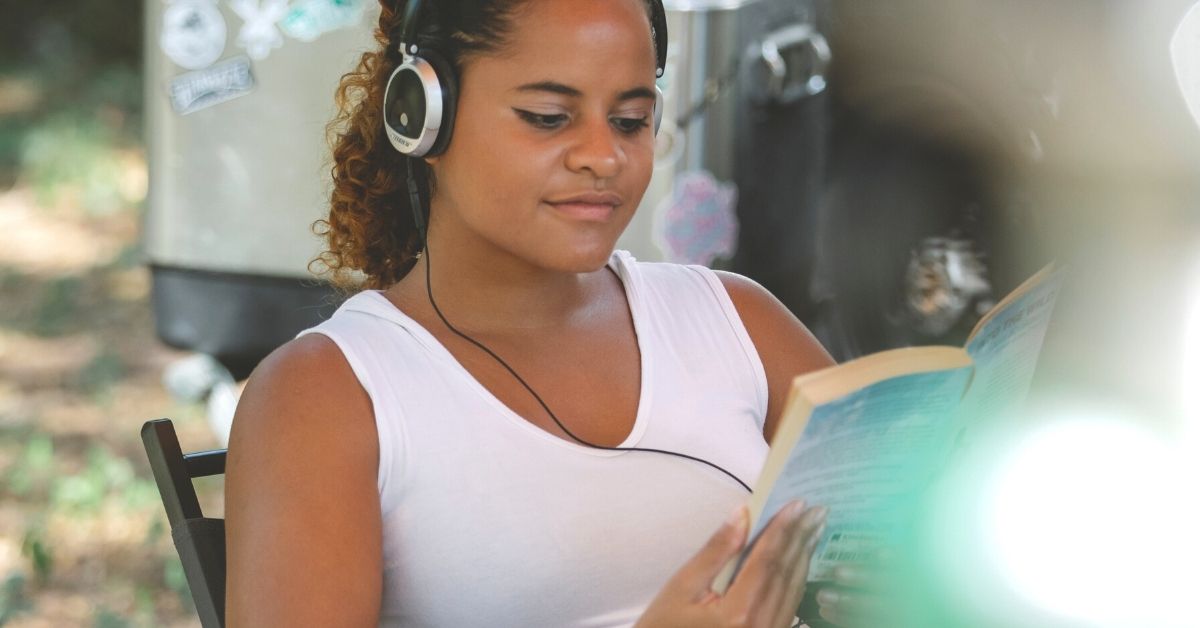 Electronics
What 21-century American lives without electronics? Mostly the weird ones. Taking electronics on the road can be a lifesaver for lots of reasons.
Are kids bored? Watch a movie. Does mom need to relax? Read something. Does Uncle Workaholic have to check his work email just this one time? Here's a hotspot.
E-Reader
The Kindle Paperwhite holds tons of books, its e-ink technology means you can read the pages in direct sunlight (try that on an iPad), and it's got a built-in light for nighttime reading.
Use your library card to check out e-books, and the only cash outlay you have here is the e-reader itself. Read through a few new releases you checked out, and the thing has paid for itself.
Many options mean you need to spend some time on your decision, but this is always nice to have on hand. Also, reading makes you a better and smarter person, so get back in the habit.
Mobile Hotspot
You're not always going to have a coffee shop to pull up next to for a Wi-Fi signal, so a mobile hotspot is just the thing for your campervan trip.
It will be great in an RV, too– stream a movie for the kids with one of these, like Netgear's Mobile Wi-Fi Hotspot. Again, there are lots of options at lots of price points, but this one will get most jobs done.
Portable Bluetooth Speaker
There will be those moments when you are chilling by the campfire, maybe with some new friends you've made, enjoying a beverage or two, and the only thing that could improve the evening would be the Beatles. Your Bluetooth speaker will make this dream come true.
JBL's Charge 4 is waterproof and puts out great sound, whether you're needing relaxing tunes by the fire or bumping beats for a rave in the woods.
Headphones
Maybe you want to be considerate of the campers around you, or perhaps you need some alone time, or it could be that you have no issue with the kids watching "Frozen" for the 372nd time, but if you hear that one song again, your head might explode.
The practical applications of headphones as a campervan accessory/necessity are nearly infinite. So are the choices. Pick from wireless models for kids, higher-end wireless headphones for grown-ups from brands like Sony, and wired options that can be both inexpensive or kind of pricey.
USB Diffuser
Sometimes, being cooped up on the road can brew up some unpleasant smells. Sometimes there's just a mustiness that needs dispelling. Enter this USB diffuser from Leastyle.
It's a luxury, to be sure (you'll survive your campervan journey without it) but one of these can be the difference between wanting to climb back into the vehicle and having to climb back in.
The difference is subtle, but over the long haul, this can make a big quality-of-life difference, one of those motorhome gadgets you might overlook but realize is pretty important.
USB Multi-Port Charger
Make sure you can charge your gadgets. If you have one charging port in your van and you have one phone charger plug for it, your partner's Kindle won't be getting charged any time soon, and you won't be able to charge your phone while you run the diffuser or a fan or anything else.
Think of the Aduro 4 Port Car Charger USB Adapter as a power strip for your campervan. You can charge four gadgets at once, all from one power outlet in your van, and that's a bargain at twice the price.
Storage
This article's entry into the Understatement of the Year contest is right here: Space is at a premium in campervans. We're Americans, so we've got lots of stuff.
That also means that we want to tote most of this stuff with us wherever we go. Proper storage to maximize the use of space is paramount.
Packing Cubes
Whether you settle on eBags' three-piece set of packing cubes or the larger Bagail set, packing cubes rule. They make storing things under beds and in nooks and crannies easy and tidy, both hugely popular adjectives when it comes to packing up for your trip.
Collapsible Fabric Cubes
Lots of manufacturers offer something along these lines. Still, no matter if you choose this six-piece set or individual, mix-and-match pieces, these versatile storage options collapse into a nearly two-dimensional shape for storage when they're not needed. When they are required, only your imagination will limit what you can store in them.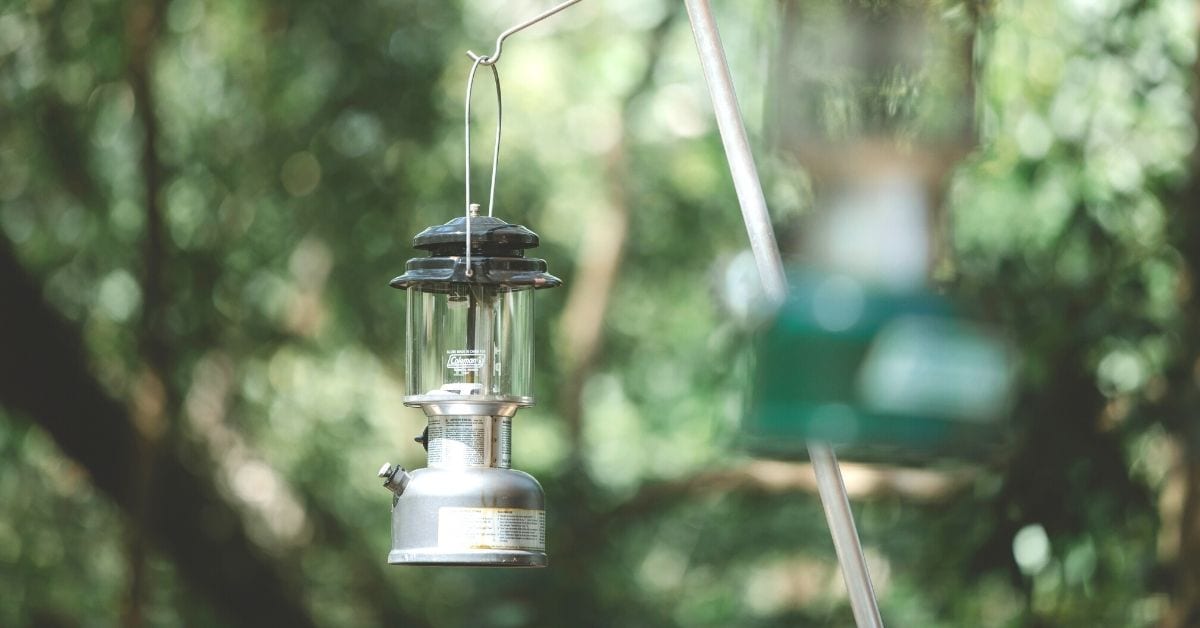 Lighting
It's rare that a campervan occupant does nothing at all once the sun sets, so you're going to need some lighting options unless you want to live your post-sunset hours by the light of your headlights.
Camping Lantern
BioLite has a bright, waterproof, rugged, USB-rechargeable LED lantern that can benefit just about anyone, and you won't have to worry about finding one of those giant square lantern batteries that weigh more than the battery in your campervan.
A less expensive alternative, Vont, makes one powered by AA batteries and sold in two- and four-packs.
LED Headlamps
If you've never used one of these, you might wonder what the big deal is. If you have worn one while working in the dark, you have experienced a how-have-I-lived-without-this epiphany.
While there are many configurations and price points, steer toward rechargeable iterations like this one from Energizer. Long life and a quick recharge time make this a good value.
Are you planning a cold night out with your headlamp? Get a beanie with a built-in headlight. Now that's a gadget, and no self-respecting gadget nerd could pass up something like it.
Fairy Lights
Certainly not something that will ruin your trip if you leave them behind, fairy lights nonetheless have myriad uses. String them up inside your van for some mood lighting, or put them up around your outdoor living space.
Tesyker makes a string of lights that plugs into your USB port and offers several different color options. Shine the yellow lights until bedtime, then use the remote to switch them to a cooler blue when it's time to relax and wind down. These are less a necessity than just something nice to have.
Comfort
Only the most stoic and spartan among us doesn't think about being comfortable on our campervan journeys. Shop from this list for at least two things that will make things more pleasant for you and everyone else with you. Why punish yourself?
Blackout Curtains
You're not always going to rise with the sun, so some mornings, you'll want to block out the morning light so you can catch a few more winks.
There are tons of styles to look at, so much so that if it's motorhome accessories you're after, you may not look at the same family of blackout curtains a campervan owner might need.
Options include actual curtains, pull-down roller shades, and even window covers for specific makes and models of RVs. Do some investigation so you get the right product for you and your needs. Your sleep cycle will thank you.
Ventilation System
The more time you spend in your campervan or motorhome, the more important ventilation will be. Breathing fresh air is comforting, and having a ventilation system like the Fan-Tastic Vent can dissipate odors from cooking or Uncle Kenny. This model features a thermostat to get air moving when it's too warm, whether you're in the vehicle or not.
Insect Control
There are diffusers out there that ward off bugs, and those are nice to have. Maybe you've relied on citronella candles in the past, which also work pretty well.
But for a nice gee-whiz factor, as well as focussed mosquito control, check out these wristbands from Para'Kito. Put one of these on, and your mosquito repellant goes wherever you do. Convenient, nothing to plug in, no open flame.
Radiator
Fall and Winter trips may be too much for your campervan's heater, especially since you don't plan on sleeping all night with the engine running.
The super-portable oil-filled radiator from Costway has overheating safeties and an adjustable thermostat, and its compact body stores easily when, two nights from now, you have a warm fall evening that calls for open windows.
Fan
Somewhat the opposite of the radiator, a fan can be the difference between a lovely summer evening and sweltering misery. Since sometimes the slightest breeze can alleviate humidity hell, make sure you've packed a fan along with your other neat-o camping van accessories.
A fan is yet another thing you might overlook. Don't. Even a small, six-inch model like this one from Beskar that runs off of a USB port can cool your campervan. Need something bigger?
Honeywell makes a reliable model that nearly everyone has owned at least one point in their lives. More campervan trips happen in warmer weather than cold, so this will end up being one of your favorite camping van accessories.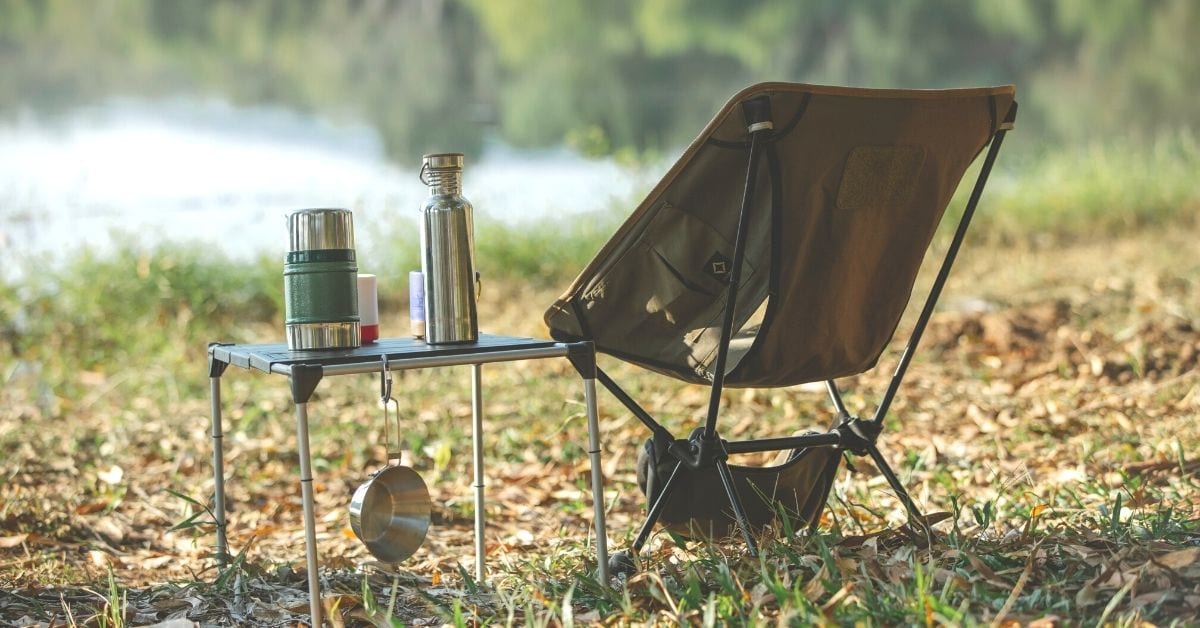 Leisure
Once you've pulled in, plugged in, set up the shower and toilet, aired out the van, and sent the kids to gather firewood, you will want a place to kick it while you cook dinner, sit while you eat, and chill afterward.
Awnings And Canopies
Even if the sun is setting, you might want to be able to have some shade, and if you're staying for a few days in one spot, you'll need some sun protection at some point. You've got options.
ARB store makes a canopy that attaches to your roof, and ARB has an excellent product that's basically a fabric room you build onto the side of your campervan, and it folds up quickly and small when it's time to motor. There's even an awning for an SUV's back door if you don't have a campervan.
Camp Chairs
Now that you've got a shady place to sit, you need something to sit on that is comfortable but highly portable.
Coleman's collapsible chairs are seen on the sidelines of every Saturday morning soccer game in America for a reason: they're comfortable, and they fold up small when the game is over.
Want a rocking chair while you sip adult beverages by the fire? GCI's rocking chair doesn't fold up quite as small as its non-rocking brethren, but it's still smaller than the rattan chair your great-aunt Sally knitted in for all those years.
While technically not one of the motorhome accessories that go in the motorhome, camp chairs are must-haves.
Final Thoughts
You and your vehicle need to be happy before you set out. Make sure you've found the gadgets for campervan you need because out in the woods, there isn't a Bass Pro Shop for you to zip over to so you can pick up the camper gadgets you didn't realize you needed.
Maybe you're not a person who loves to shop, but the time you spend looking, investigating, and researching the camping van accessories you'll want and need will be rewarded.
If you take the time to do this, you'll enjoy a journey filled with memories of good times. What you won't do is pine for stuff you forgot to bring or didn't realize you needed.