Best Cities to Live in Canada
Are you an ex-pat looking for the best place to live in Canada to start a new and exciting life? Or perhaps you are looking for the best Canadian cities to live in whilst enjoying a working holiday?
Here are 5 good places to live in Canada and a closer look at what each has to offer.
Montreal
The second-largest city in Canada – and, after Paris, the second-largest French-speaking capital in the world – Montreal has a wonderfully diverse community and a thriving cultural and arts scene. Home to countless festivals – most notably the annual Just for Laughs Comedy Festival in the summer – it has a laid back and cheerful vibe that prompted the Lonely Planet travel guide to name it one of the '10 Happiest Places in the World'.
Montreal's cost of living is relatively low – in fact, it has the lowest rents of all of Canada's major cities. It also boasts a robust education system, with more schools and universities per capita than anywhere else in Canada and low tuition rates. It's one of the best places to live in Canada for families, with plenty of green space and facilities in its parks to take part in a wide variety of sports.
Plus it's so easy to get around! If you are a cyclist you can take advantage of the city's fantastic network of bicycle lanes that separate you from the traffic. Alternatively, you can rely on the very affordable public transport system, which covers the entire city and allows you to travel freely at any time of the day or night.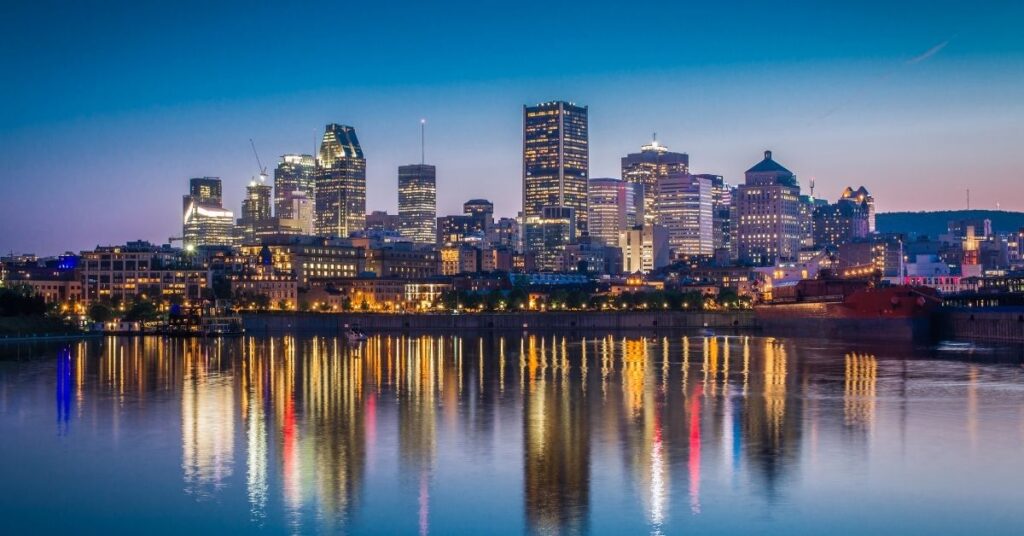 Toronto
Possibly the best part of Canada to live in if you want to enjoy the great outdoors along with the hustle and bustle of the big city, Toronto has it all. The largest city in the country and Ontario's provincial capital, it is a significant center of industry and offers numerous job and business opportunities.
Safe and clean, it is also one of the best Canadian cities to live in if you have a young family – the education system is great and there is simply so much to do! The parks, beaches, and Lake Ontario provide a range of outdoor activities and the city's strong multicultural identity means that there are many diverse learning opportunities – not to mention a wide selection of wonderful ethnic eateries.
The public transport system is good, with frequent subways, and bike lanes in most downtown areas make it easy to cycle. Winters are a little milder than in other areas of Canada and you can bask in the hot sunshine in summer and enjoy the festivals that take place on an almost weekly basis.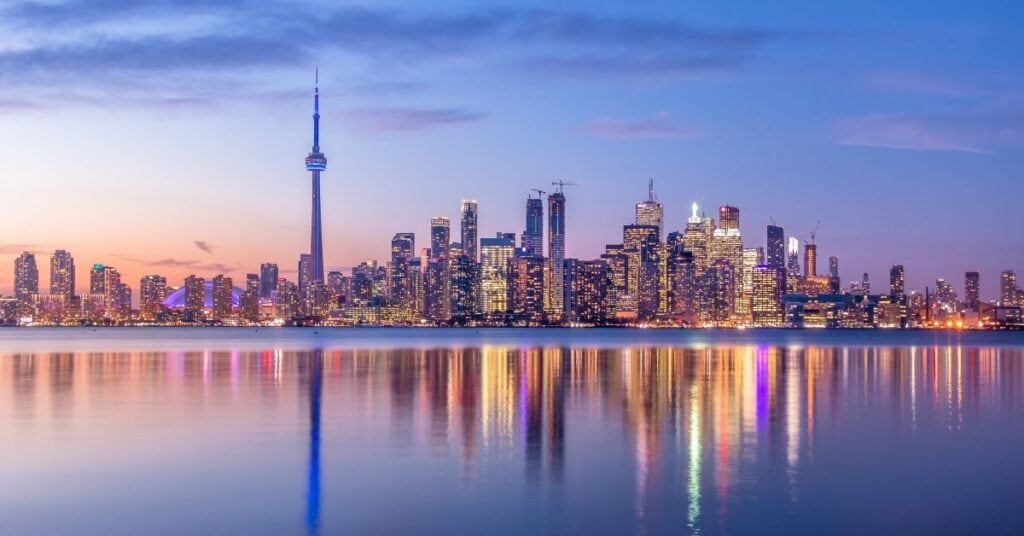 Vancouver
The coastal city of Vancouver is undoubtedly one of the best places to live in Canada. Year after year it is listed as one of the top 5 cities for quality of life, which is probably because it has so many natural attractions to offer its residents.
From beautiful sandy beaches and stunning sea views, to soaring mountains with hiking trails and snowsports to enjoy, it is a thriving modern city on the doorstep of some of the most stunning scenery in the country.
Vancouver has a culture of health and fitness – indeed, it just FEELS healthy, with ozone-rich water at every turn and bracing air. With one of the lowest rates of obesity in Northern America, Vancouver gives you every opportunity to stay fit and active, whether it's by engaging in one of the many sports on offer or simply enjoying the great outdoors in areas like the 1000 acre Stanley Park.
---
Want to connect with fellow long-term travelers? Join our Facebook group and the conversation.
---
PSSST. SafetyWing finally covers COVID. I've been using their Nomad Insurance since 2019. It's the perfect solution for nomads like me. Don't leave without your travel insurance.
---
With excellent transport links, a culturally diverse community, and a thriving culinary scene, it's no wonder that Vancouver was recently ranked as the best city to live in North America.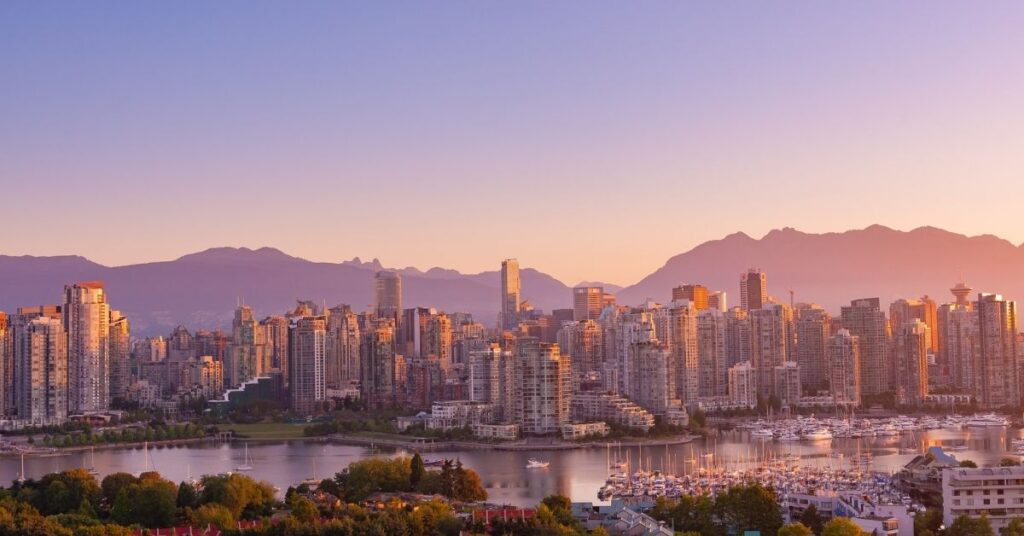 Banff and Calgary
If you are looking for good places to live in Canada, then take a look at Banff, a town within Banff National Park located in Alberta's Rockies. Consistently voted one of the most beautiful places in Canada, it is surrounded by soaring rocky peaks and evergreen trees, plus an abundance of wildlife.
Beautiful as Banff may be, its employment and business opportunities are limited almost solely to the tourist industry, so you may prefer to settle just 90 minutes to the east of Banff in Calgary. Not only is Calgary one of the wealthiest cities in Canada, but it's also one of the sunniest, enjoying a mild climate because of its proximity to the Rocky Mountains.
Calgary has plenty of employment opportunities, along with low taxes and a low cost of living. It is also incredibly clean and has North America's largest urban pathway and bikeway network, with a 138km loop around the city connecting 55 communities.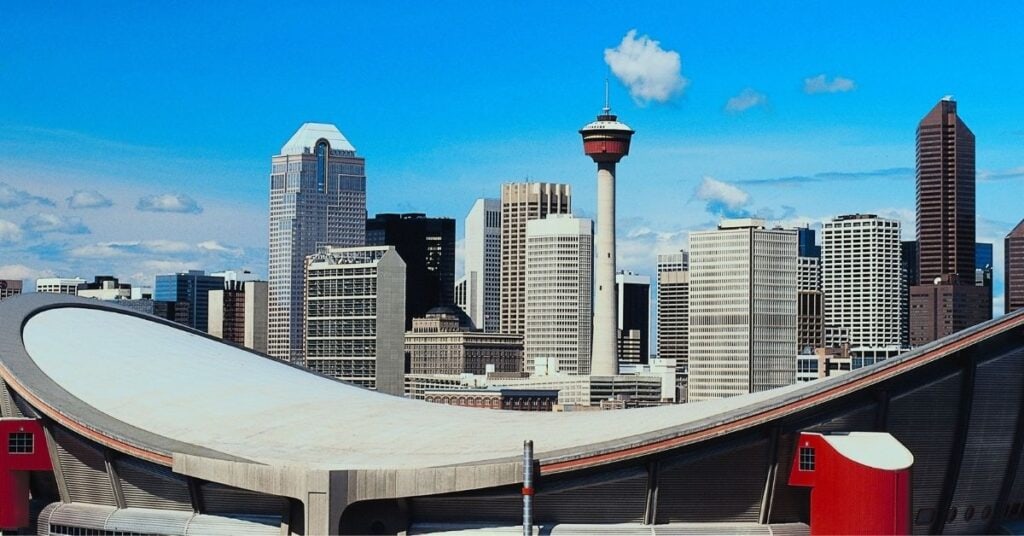 Whistler
Whistler has been voted the number 1 ski resort in North America and is the best place to live in Canada if you're looking to work hard and play hard, all in absolutely stunning surroundings!
The friendly community is largely made up of others looking to work for a season in a tourist resort whilst enjoying the advantages that brings – including lots of opportunities for skiing, hiking, snowboarding, and more! Whistler was host Mountain Resort of the 2010 Winter Olympics and benefited from all the improved infrastructure associated with that honor.
That means that it has all the facilities you might expect to find in a large town, whilst remaining relatively small in size. Whistler continues to be busy throughout the summertime, enjoying pleasant weather and hosting world-class festivals and fitness events. It also has an amazing culinary scene, developed to appeal to its vast international clientele. Residents agree that its fun and upbeat vibe makes life in Whistler feel somewhat like a non-stop vacation!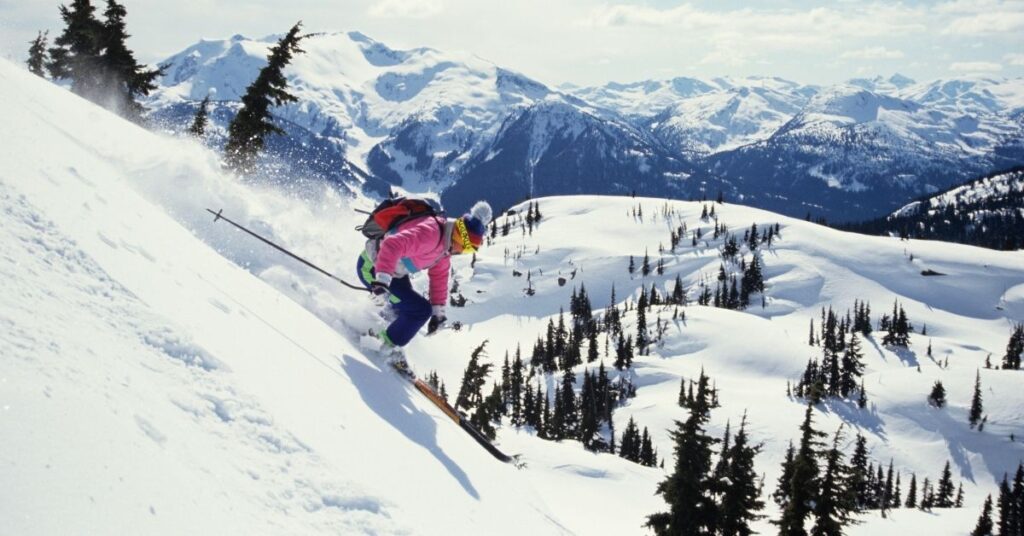 Final Thoughts
Canada has so much to offer, with safe cities, beautiful wide-open spaces, a tolerant society, and a wonderful sense of community. The only problem with deciding on the best place to live in Canada is that there are just so many great options to choose from!