Best Backpacks for Teachers
Backpacks for teachers need to offer a bit more than regular backpacks. When you take into account all the books, files and papers you need to carry – along with your laptop and personal items like wallet and glasses – a single compartment backpack just won't do!
This article is designed to help you find the best backpack for teachers (including online teachers) and tells you just what features you need to look for.
What to Look for When Buying a Backpack for Teaching
Depending on what type of class you teach, you may have different needs. We came up with criteria to help you pick a backpack that suits your needs.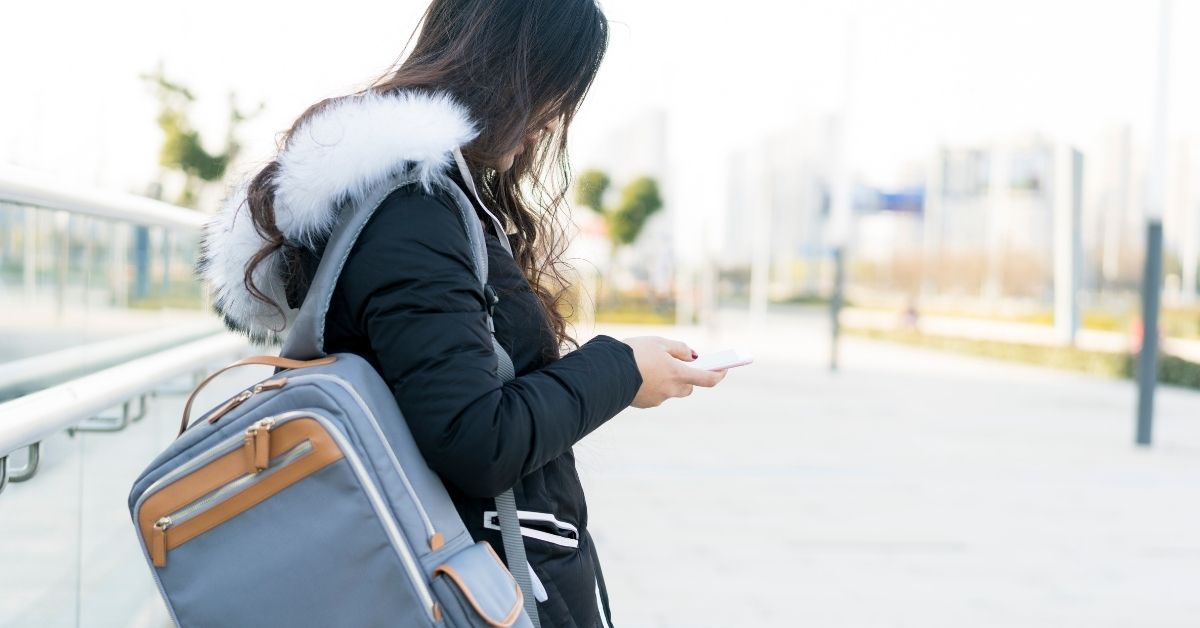 Size
The best bag for teachers will generally be bigger than a standard backpack, with plenty of room to store everything from books to teaching props. Think carefully about the maximum load you will carry and try to not exceed that by too much. Some backpacks designed for travel will be simply too large for day-to-day use and may end up feeling cumbersome.
Appearance
Ideally, backpacks for teachers should be chic, smart, and professional in appearance. All the backpacks in our guide fit the bill perfectly and most come in multiple colors, so you can choose something to suit your wardrobe.
Organization
Besides size, one of the biggest considerations when choosing the best bag for teachers is finding something with multiple pockets and compartments that allow you to arrange books, folders, pens, etc so that you always know where everything is when you need it. A wide opening bag is also a good idea, as it makes it much easier to access large files.
Durability
Because you will be carrying quite a lot of weight, you need to ensure that the backpack you choose is strong and well made. It should also be made of waterproof material to protect your papers in a downpour.
Comfort
Look for a backpack with adjustable shoulder straps, as these make it much easier to customize to your body shape. Straps should be well-padded and some backpacks for teachers also offer additional padding at the back.
Although you want your backpack to be strong, you want it to be lightweight too, so that you can avoid carrying unnecessary weight.
Extras
A few of the backpacks for teachers mentioned in this guide offer some handy extra features. These include USB charging ports with built-in charging wires, which allow you to easily charge your phone using your portable power pack, or tissue dispensers to store wipes – ideal for some teaching scenarios!
Himawari Backpack with USB Charging Port
With a smart, professional look, this 15.6-inch backpack comes in a huge range of patterns and colors, so there are options for both men and women and it's easy to find a style that suits your personal taste.
It is roomy enough to hold your laptop, planner, teacher binder, and a couple of other books, plus personal items like a purse or wallet and keys.
---
Want to connect with fellow long-term travelers? Join our exclusive Facebook group and take part in the conversation.
---
PSSST. Your travel medical insurance can now cover COVID-19! If you grab SafetyWing's Nomad Insurance, it'll be covered just like other illnesses. I've been using it since 2019 and I can assure you it's the perfect solution for nomads like you and me.
Made from eco-friendly waterproof canvas, this backpack is durable and sturdy. It can also stand upright by itself and has a convenient top handle. It is very easy to get organized, with a large interior, spacious front pocket, and 2 side pockets for things like your umbrella and water bottle.
The shoulder pads are adjustable and well padded, so the backpack is comfortable to wear, and the handy USB port means you can bring along a power bank and easily charge your laptop or phone.
KROSER Travel Laptop Backpack
One of the best backpacks for teachers is this spacious bag from Kroser which has a ton of space for all your supplies and a built-in USB port for charging your devices at work.
If you like to have a place for everything and everything in its place, then this is the backpack for you! In addition to the large, double zippered main compartment it has an iPad compartment, a back padded compartment that will hold a laptop up to 17 inches, front zippered pockets, side pockets, and RFID pockets with an identity protection function.
The back is well padded, and the padded shoulder straps and chest strap keep you feeling comfortable no matter how heavy your load! The handle is reinforced with steel cable so it is nice and sturdy and there is even a luggage strap that makes it easy to attach the backpack to your suitcase when traveling.
Laptop Backpack 15.6 with USB Charging Port
This top-rated bag may just be the best backpack for teachers as it has so many great features that make it a pleasure to use. Two compartments and an incredible 18 pockets make it so easy to get everything neatly organized and there is even a tissue dispenser, which is very useful if you work with younger children and regularly need access to wipes.
Strong, durable, and beautifully made, this backpack comes in lots of different patterns and colors to suit your wardrobe. Despite its strength, this is a lightweight bag so it is very easy to carry, with nicely padded shoulder straps and a top handle for convenience.
Accessing your books teaching and materials is easy thanks to the wide-open design and the external USB port with built-in charging cable allows you to easily keep your devices charged up throughout the working day.
Matein Waterproof Wheeled Laptop Backpack
Even the best backpacks for teachers can begin to feel a little uncomfortable when you are carrying lots of heavy books and folders.
That's where a rolling backpack can come in very handy, as it allows you to carry far more weight with ease! Multiple compartments, pockets, and dividers help you keep everything organized, with plenty of room for a 15.6-inch laptop plus a quick access pocket for those items you need in a hurry.
You can tuck the durable telescopic handle out of the way when you don't need it, but when your load is heavy you can simply pop it up and roll your backpack smoothly on its corner-mounted wheels. There is also a zippered pocket in which you can store the straps, stopping them from dragging on the ground as it rolls.
Smart and professional in appearance, this is a durable bag with strong metal zippers, a waterproof bottom, corner guards, and a kick plate.
9SW 15.6 inch Teacher Backpack
Ideal for men or women and available in 5 different colors, this large capacity backpack has attractive leather-look straps that give it a distinctive, professional look.
There is plenty of room to neatly arrange all your books and files, with two large compartments, a padded compartment for your laptop, multiple pockets, and a handy pocket on the side for tissues and wipes.
Made from strong, water repellent material, this backpack has comfortably padded shoulder pads that you can adjust to fit you perfectly. It is also lightweight, so you only need to worry about the weight of your books and not the bag!
There are a few nice features on the back, including a sunglasses hanger and a card slot, and the high-quality zippers slide smoothly. The USB port and built-in charger make it easy and convenient to charge your devices using your own power pack inside the bag.
Final Thoughts
If you've been struggling to get organized – or feeling the strain from a poorly designed bag – I hope that this guide to the best backpack for teachers has helped you discover a better option that will be comfortable to carry and look good too!