Best Backpacking Outfits Ideas
One of the most challenging parts of preparing for a backpacking trip is packing. It can be confusing to know what to wear backpacking and difficult not to overpack!
Of course, the climates you will encounter on your backpacking trip will determine what you need to take.
Still, there are some fundamental outfits that every backpacker should have in their luggage.
So, to help reduce the overwhelm of your trip prep, we've created the ultimate list of what clothes to wear backpacking.
The following backpacking outfits will come in handy no matter where you are backpacking or for how long.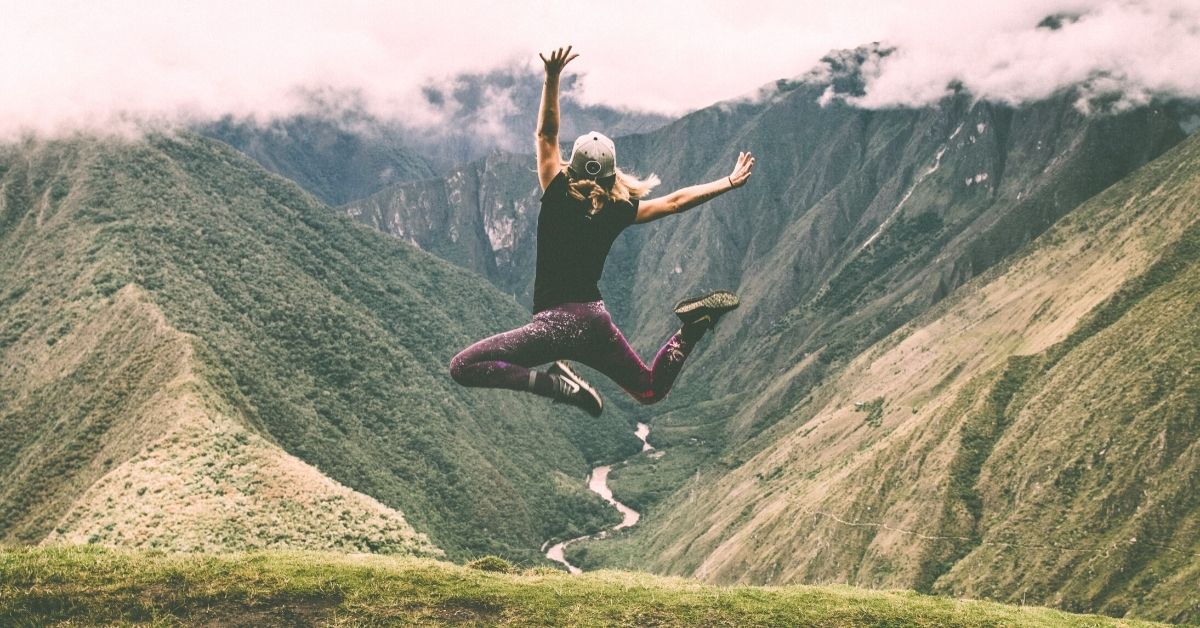 What To Wear Backpacking
You will need a various range of backpacking outfits as you will most likely be doing different activities.
It's so important to have the right backpacking essentials before setting off on your trip!
Therefore, you will need backpacking clothing suitable for all situations, such as hiking, camping, traveling, and maybe exploring local cities and towns.
Aside from your daywear, you'll need to ensure you have the correct type of nightwear and plenty of underwear.
Also, as you'll be unable to wash your clothes regularly, you should ensure you have plenty of underwear, socks, and t-shirts/baselayers.
The Best Backpacking Outfits For Women
What you need to pack for backpacking can depend on what you want to do on your trip! Will you be hiking a lot or are you solely going to stay in urban areas?
I've covered all of the best backpacking outfits for women so packing doesn't have to be stressful!
1. Traveling Outfit
Whether you're backpacking in Europe, Asia, or Australia, you will be spending a lot of your time traveling from one place to another.
Most backpackers opt to travel by coach or train to save money, but this normally means the journeys are long.
Therefore, comfort is essential when you're spending hours on the road, so pack your coziest outfit for those long travel days. My go-to travel outfit consists of:
2. Hiking Outfit
Most backpacking trips involve a fair amount of hiking and spending time in nature. Therefore, you should pack outfits to protect you from the sun and bugs and keep you cool and dry.
Here's what your hiking outfit should consist of:
3. City/Town Outfit
If you're going on a mid to long-term backpacking trip, it's a good idea to pack an outfit for the days you don't spend in nature.
Whether you're exploring historical sites, wandering around art galleries, or just taking a leisurely lunch in a cafe, urban outfits are essential backpacking outfits.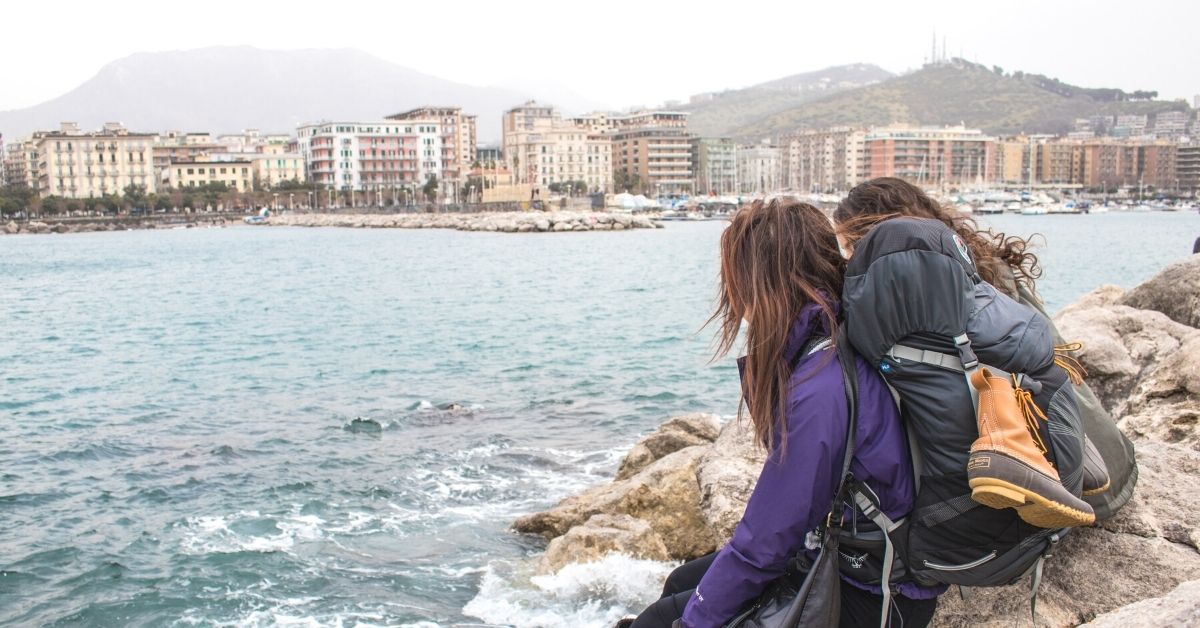 4. Nightwear
The nightclothes to pack for backpacking will depend on a few factors.
For example, if you're camping, you might want a warmer sleep outfit. Alternatively, if you're staying in hostel dorms, you won't need to wrap up so much.
5. Footwear
---
Want to connect with fellow long-term travelers? Join our exclusive Facebook group and take part in the conversation.
---
PSSST. Your travel medical insurance can now cover COVID-19! If you grab SafetyWing's Nomad Insurance, it'll be covered just like other illnesses. I've been using it since 2019 and I can assure you it's the perfect solution for nomads like you and me.
Shoes are an essential part of your backpacking outfits as you will likely be on your feet a lot!
6. Accessories (sunglasses, hat, rain jacket, gloves)
Lastly, when deciding on the clothes to wear backpacking, don't forget the accessories you may need.
Here are a few things worth bringing with you.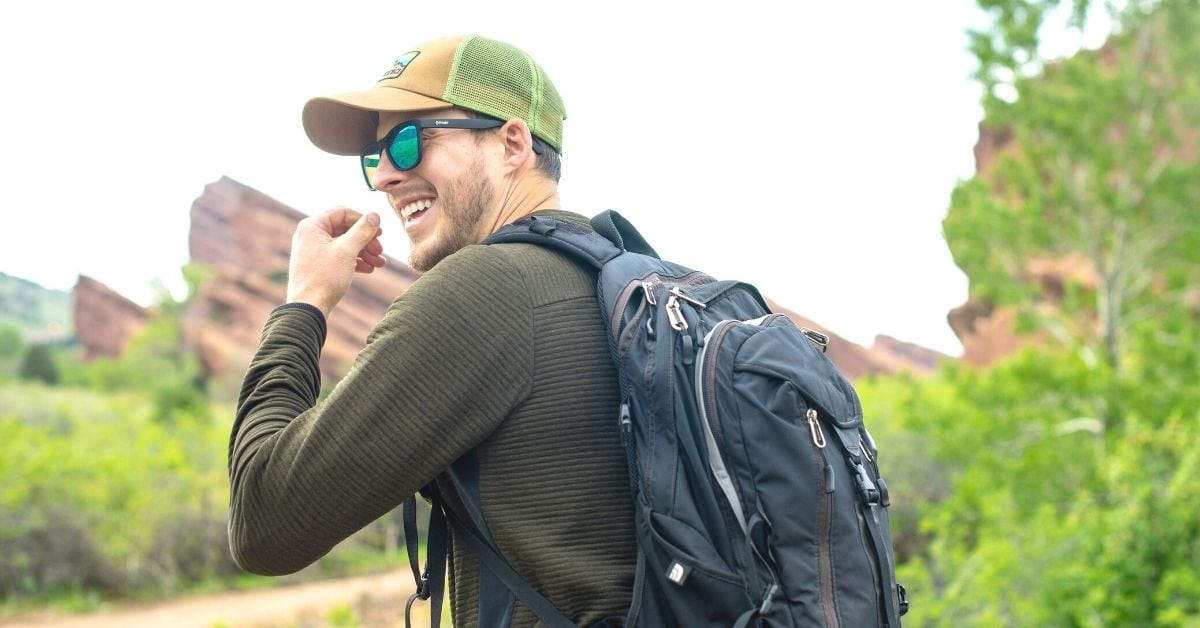 The Best Backpacking Outfits For Men
If you're stuck trying to figure out what you need for backpacking as a guy, check out these great backpacking outfits for men!
1. Traveling Outfit
Traveling long-distance on public transport like trains and coaches can be extremely uncomfortable, especially if it is crowded and has minimal leg space.
The clothes you wear also impact your comfort level during your journey, so be sure to pack an outfit that feels soft and comfortable. Here's what you should look for:
2. Hiking Outfit
It's essential to have a couple of specific outfits for any hiking, climbing, or sports you might partake in on your trip.
While soft cotton is a good choice for traveling, it's best to avoid this material for outdoor activities as cotton absorbs moisture and dries slowly.
Instead, look for backpacking outfits that will keep you cool and dry while protecting you from the sun and other elements.
3. City/Town Outfit
If your backpacking trip will extend to towns or cities, it's best to pack a couple of casual outfits to wear when you're not in the wilderness.
4. Nightwear
If you're staying in hostels, you can generally wear a comfy tee and cotton joggers to bed.
However, if you're camping in cold temperatures, you will need to give your sleepwear more consideration.
5. Footwear
It's essential to look after your feet on the road, and one way to do this is to wear the proper footwear for your activities.
6. Accessories
Your backpacking clothing is not complete without accessories. Here are a few things you may need for your upcoming adventure.
Final Thoughts
Knowing which clothes to pack for backpacking will not only make your trip preparation less stressful. But it will also prevent you from lugging around unsuitable clothes and thus, help you travel light.
What's more, by having the right clothes for backpacking, you won't need to hunt down forgotten items in an unfamiliar or remote location!
Need some more inspiration? Check out how to make your backpacking dreams come true!