Best 2 Days Singapore Itinerary
Singapore is a popular stopover destination for travelers looking to break up a long-haul journey.
Most visitors will only spend one or two days in Singapore. Even so, if you're short on time, you can still make the most of this modern metropolis.
Singapore is known as one of the biggest economic centers in the world. However, there's so much more to this country than banking and finance.
Singapore is one of the most culturally diverse places globally so the food, nightlife, and shopping are world-class.
So, if Singapore is on your bucket list, check out this 2 days Singapore itinerary. We've included all the best things to do, see, and eat when spending 2 days in Singapore.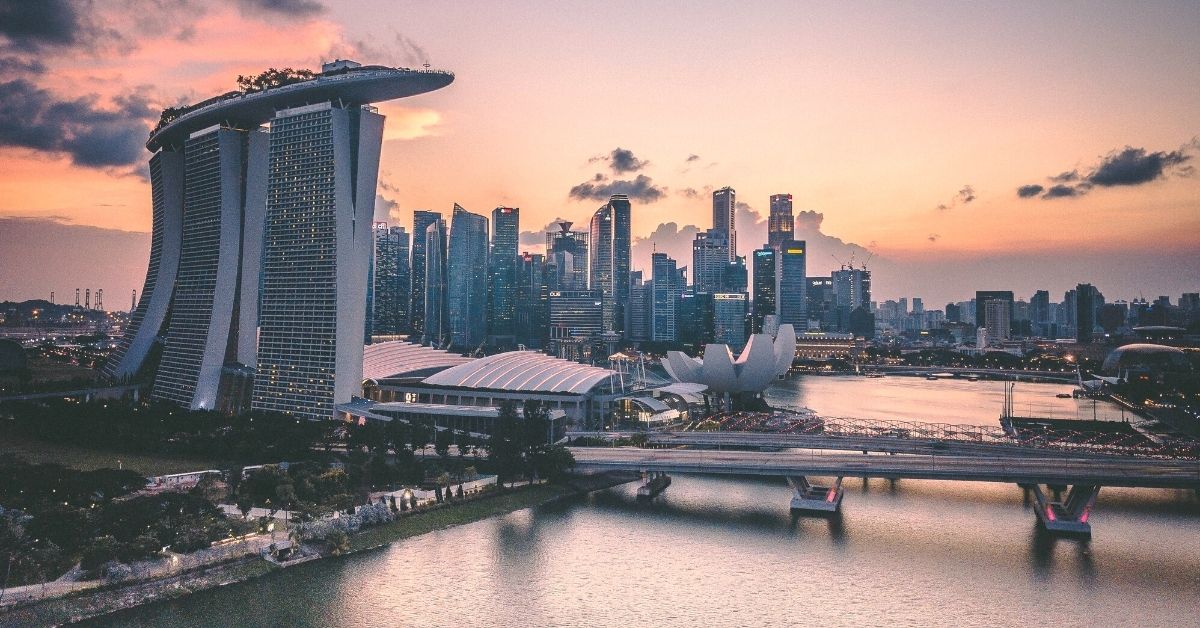 Singapore Day 1
For your first day in Singapore, immerse yourself in Chinatown and Little India, before enjoying the waterfront with a river cruise.
Morning – Explore Chinatown
Chinatown is one of the most colorful and vibrant parts of Singapore, no matter the time of day.
It's also the best area to experience the history and culture of the country as you'll find Buddhist temples, cultural heritage centers, and lots of authentic street food here.
Start the morning off with a bit of temple hopping. First, visit Thian Hock Keng Temple, the oldest Chinese temple in Singapore, built in the 19th-century.
This majestic oriental temple showcases the best of Southern China's architectural styles.
Next, check out Sri Mariamman Temple, an equally old but Hindu temple, so not what you would expect to find in Chinatown.
Nevertheless, this is one of the most visually stunning temples in Singapore. Colorful sculptures of Hindu mythological figures cover the entire exterior of the building.
Lastly, head to Buddha Tooth Relic Temple, where it's believed that Buddha's left canine tooth resides. The elegant temple is made from 320 kilograms of gold and painted in vibrant red. ​​
The third floor serves as the Buddhist Culture Museum, where you can learn more about this culture. Entrance to all these temples is free, so you don't have to spend a dime until lunch!
Talking about lunch, you can't visit Chinatown without a trip to Chinatown Complex Food Court.
This food market has over 260 food stalls offering a variety of local street food. Restaurants in Singapore can be pretty expensive, but the prices here are much more reasonable.
Therefore, the food court is often full of locals and tourists, but don't let this deter you from your chance to taste some of the country's signature dishes.
Afternoon – Little India
From one ethnic district to another, Little India is much smaller than Chinatown but bursting with color and life!
Many of the houses on the streets here are painted in vibrant colors, but the most photographed one is Tan Teng Niah. This is the last surviving Chinese villa in the area, dating back to 1900.
The Sri Veeramakaliamman Temple is another popular cultural spot here. The outside of this Hindu temple looks similar to Sri Mariamman in Chinatown.
Still, the inside is phenomenal and is free to enter. Another temple in Little India worth a visit is Sakya Muni Buddha Gaya (Temple of 1000 Lights.)
This place of worship features a giant 15m Buddha statue surrounded by a chain of lights.
Once you've had enough of the temples, go to Mustafa Centre, a shopping complex which sells everything and anything.
It's an excellent place to pick up some unique souvenirs, handcrafted jewelry, or designer goods for a low price.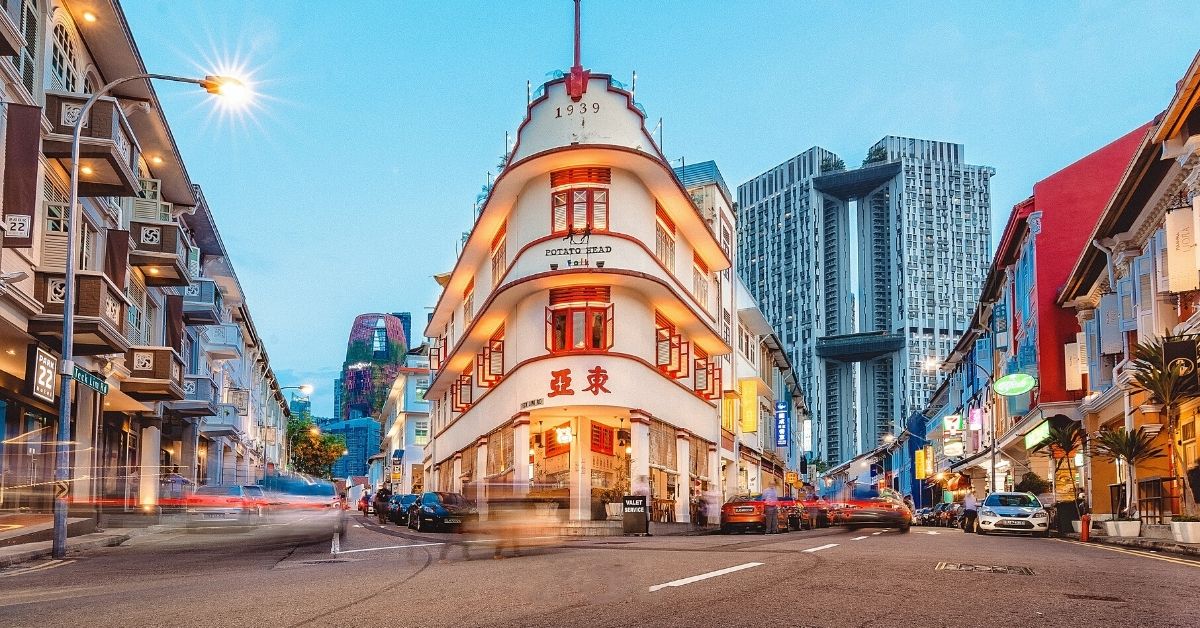 Evening – Clarke Quay & River Cruise
Clarke Quay is a gorgeous waterfront complex full of restaurants and bars with outdoor seating.
So naturally, it is an idyllic spot to get dinner on the first of your 2 days in Singapore.
We also recommend taking the Singapore river cruise at sunset to see the city turn orange as the sun goes down. Cruises run every hour and last 40 minutes.
The last one leaves at 9 pm, so alternatively, you could take a night cruise for the unique experience of seeing the city's skyscrapers light up in the night sky.
Singapore Day 2
For your second day in Singapore, you'll get to experience Arab Street and Haji Lane, before exploring some beautiful gardens and then ending the day with some amazing light shows.
Morning – Arab Street & Haji Lane
After exploring the Chinese and Indian parts of the city yesterday, it's now time to experience Singapore's Arabian and Muslim influences. So start the second of your two days in Singapore at Arab Street.
Here you can visit the iconic Sultan Mosque, which has been preserved from the 1824 original structure.
This sizable mosque has an expansive prayer room that can hold up to 50000 worshipers!
Just off Arab Street is Haji Lane, a colorful street filled with vibrant street art and brightly painted buildings.
Although Haji Lane has Arabian influences, the road now has a hipster vibe and is full of trendy cafes and boutique shops.
As well as the main strip, the side streets off Haji Lane have some hip eateries and quirky stores too, so take a good wander around this area.
---
Want to connect with fellow long-term travelers? Join our exclusive Facebook group and take part in the conversation.
---
PSSST. Your travel medical insurance can now cover COVID-19! If you grab SafetyWing's Nomad Insurance, it'll be covered just like other illnesses. I've been using it since 2019 and I can assure you it's the perfect solution for nomads like you and me.
Haji Lane is an ideal spot for brunch. There is so much choice here, but I'd recommend All Things Delicious for pancakes and french toast or Pita Bakery for yummy Greek cuisine.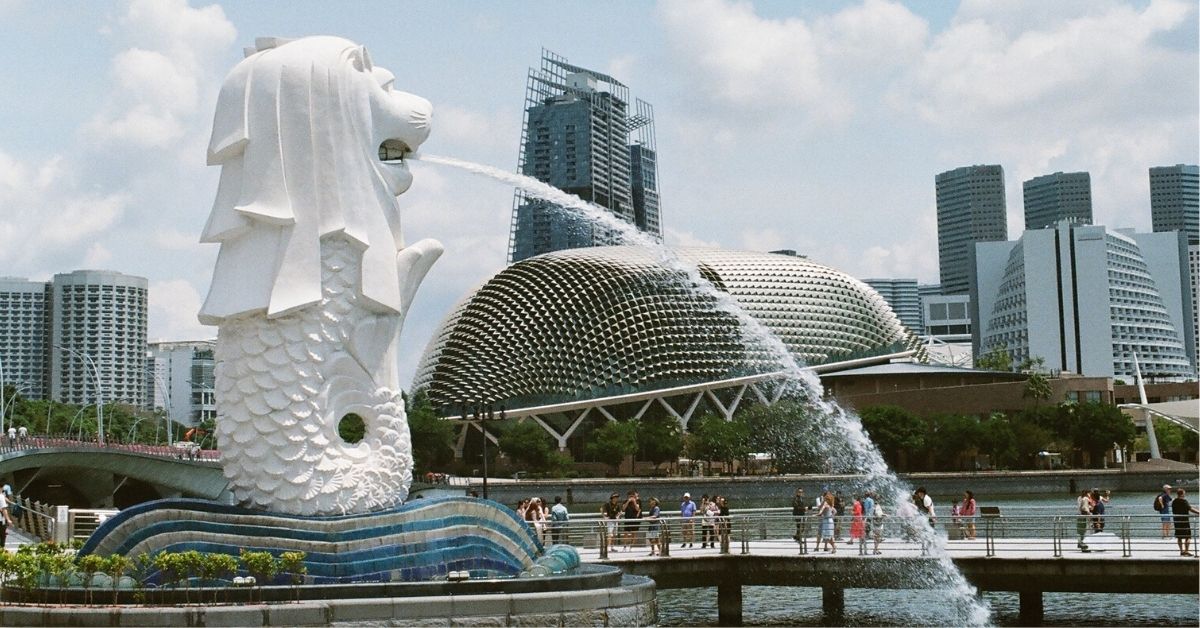 Afternoon – Gardens By The Bay
Spend the last part of your two days in Singapore, away from the bustling streets. Gardens by the Bay is an enormous green space next to the riverfront with 250 acres of gardens and conservatories.
This relatively recent addition to the city is one of the highlights of Singapore and a must-visit for anyone spending a weekend in Singapore.
There is so much beauty to admire in this nature park and a unique futuristic attraction, Supertree Grove.
This garden consists of 18 supertrees between 25 and 50 meters in height. 11 of these trees are environmentally sustainable and feature an Avatar-like structure.
The Flower Dome is the world's largest glass greenhouse, housing plants and flowers from five continents.
Similarly, the Cloud Garden features thousands of rare plants not seen anywhere else, along with a 35-meter mountain and indoor waterfall.
You can buy a ticket to just the Flower Dome and Cloud Garden for SGD 28, or you can purchase the full experience ticket.
This ticket includes access to all the gardens and conservatories and costs SGD 36 on weekdays and SGD 39 on weekends.
An additional activity you can do in the garden is the OCBC Skyway and Canopy Walk. This 128-meter canopy is a fab way to see the Supertrees up close and costs SGD 8 per person.
If you get time, visit the nearby ArtScience Museum, where art and science collide in a fascinating exhibition.
It costs SGD 19 to check out the main display, or SGD 33 for additional entrance into the interactive video game exhibition, Virtual Realms.
Evening – Light Shows
Singapore puts on some fabulous light shows every night for free. The first is the Garden Rhapsody Light Show, which takes place at the Gardens by the Bay.
Therefore, after you finish exploring the gardens, I recommend staying close by until after sundown.
A great place to watch the sunset with a cocktail is CÉ LA VI, the rooftop restaurant at Marina Bay Sands Resort.
The restaurant dishes up some tasty fusion cuisine too, so it's an excellent place for a sunset dinner and drinks to celebrate the end of your 2 days in Singapore.
The Garden Rhapsody Light Show starts at 7:45 pm. This magical show lights up the SuperTrees in the gardens, and the dance of the lights perfectly choreographs with music.
Then head back to Marina Bay Sands for the Spectra Light Show at 9 pm, an outstanding display of lasers, visual projections, and mist effects.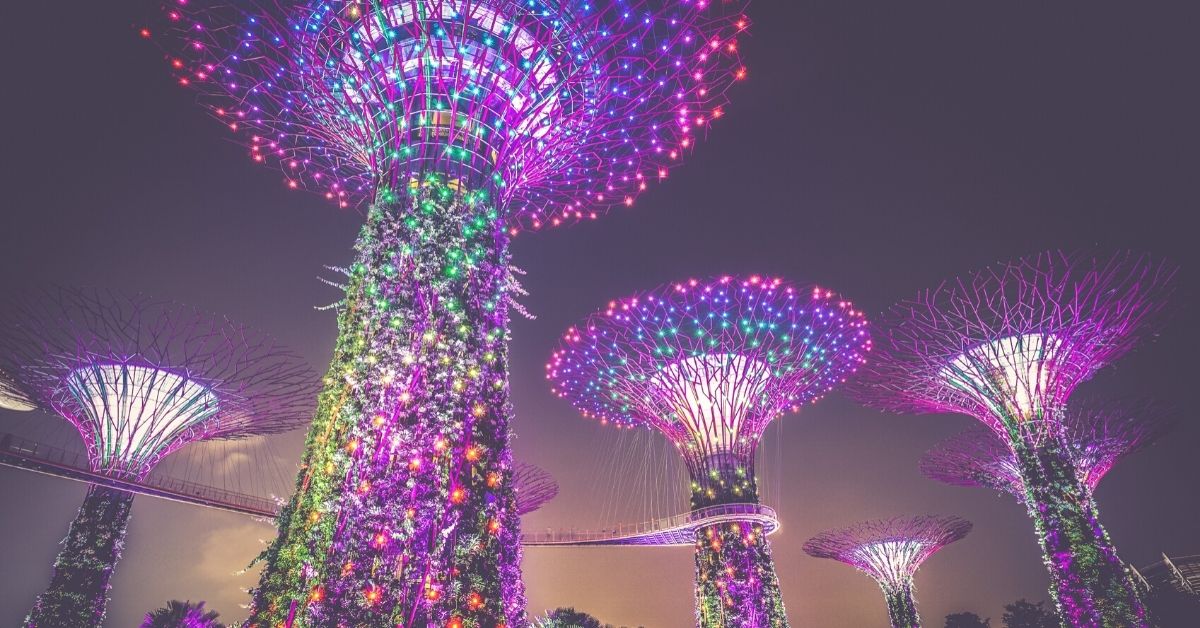 Where To Stay In Singapore
Whether sleeping at the Singapore airport or at a fancy resort, there are plenty of affordable accommodation options for your 2 days in Singapore.
Here are our recommendations for each price range. Now that if you'd rather stay in a hostel, you can browse hostels here.
Best Budget Accommodation
ST Signature Chinatown is a superb choice if you're on a budget weekend in Singapore. ST Signature has private cabins for solo travelers starting from SGD 40 a night.
The cheapest rooms have no windows, but every cabin has air conditioning, a seating area with a TV, and a safe. Double rooms start from SGD 60.
Unfortunately, there are no rooms with private bathrooms, but all common areas, including the bathrooms and kitchens, are squeaky clean.
Best Mid-Range Accommodation
AMOY by Far East Hospitality is a beautiful boutique hotel in Chinatown that has stylish, modern rooms for an affordable price.
Single rooms start at SGD 200, and double rooms are from SGC 220. All rooms have comfortable beds, private bathrooms, an in-room coffee machine, and complimentary breakfast.
Best Luxury Accommodation
The Fullerton Bay Hotel in Marina Bay features a rooftop pool and bar, hot tub, and fitness center. All rooms have incredible river views, a coffee machine, a bathtub, and a balcony.
A deluxe room costs SGD 500 a night, whereas the theme suite will set you back over SGD 2000.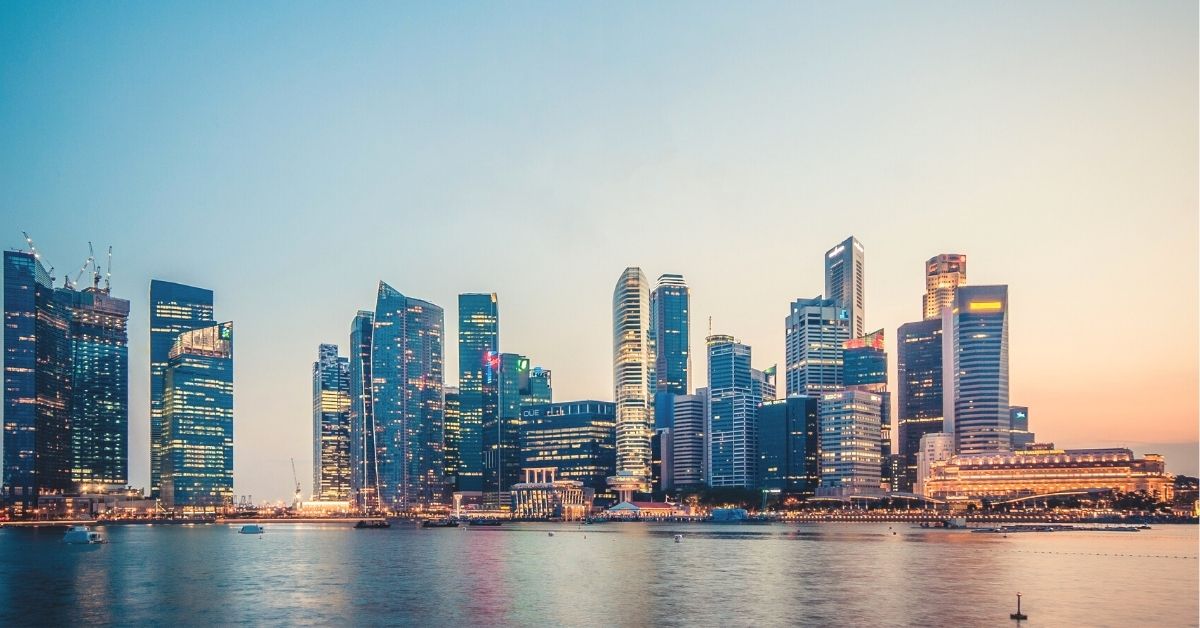 Final Thoughts
If you're planning to spend 2 days in Singapore be sure to follow a detailed Singapore itinerary to make the most of your trip.
Singapore is a one-of-a-kind country that every traveler should visit at least once.
Don't forget any essentials for your trip, with this amazing packing list for Southeast Asia!