8 Unique Things To Do In Honolulu At Night
Honolulu is not just the capital of Hawaii. It's home to most of Oahu's population and is a thriving cosmopolitan city that attracts over 9 million tourists each year. Aside from the postcard beaches, there are many things to do in Honolulu, such as surfing, hiking, and exploring historical landmarks.
The capital city also has a thriving nightlife, with an abundance of unique and fun things to do in Honolulu at night. If you're currently planning a Hawaii trip or are preparing to jet off to the Aloha state, read on to discover what to do in Waikiki at night.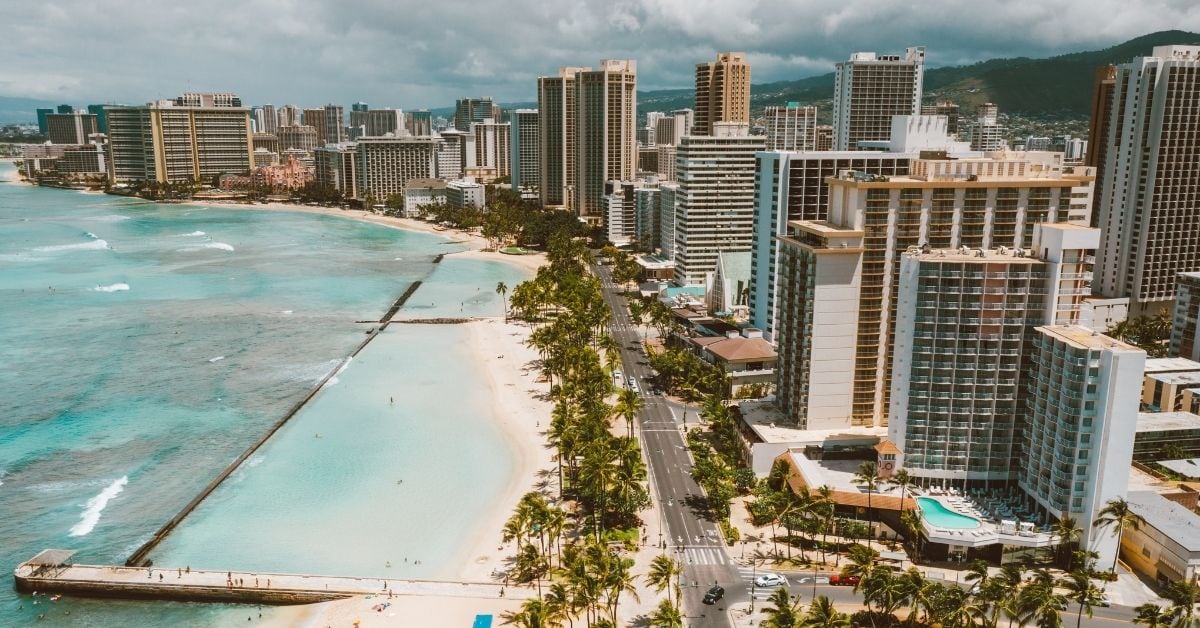 1. Experience a Traditional Luau Show
A Luau is a traditional Hawaiian party consisting of various performances and rituals such as Hulu, traditional Hawaiian music, and a big feast! Taking part in a Luau is a fantastic way to learn more about the history and tradition of Hawaii and one of the most fun things to do in Honolulu at night.
There are many venues in Honolulu that hold Luaus, and you can usually book one at your hotel. Luau shows are pretty expensive; expect to pay around $100 per person. Even so, it's certainly worth the money as it will be an experience you will never forget.
2. Enjoy Live Music in Waikiki
If you find yourself at a loss for what to do in Waikiki at night, head to one of the area's live music bars for an enjoyable evening. Blue Note Hawaii is perhaps the most popular live music venue in Waikiki. As well as local bands, they showcase international artists and play different genres from rhythm & blues to classical to reggae. The place gets full most nights, and the atmosphere is usually pretty lively.
For a more relaxed night, visit Jazz Minds and check out the area's most famous jazz bands. Buho Cocina y Cantina is another excellent spot. They alternate between local acoustic jams and live DJs. Plus, on the 5th of each month, they have live salsa music and dancing.
3. Embark on a Sunset Dinner Cruise
A memorable evening activity to participate in during your Hawaii vacation is a sunset dinner cruise. You'll experience mesmerizing views of the ocean, fine-dining on board, and premium cocktails while watching the sun go down.
There are many evening cruise options in Honolulu and Waikiki, but some are much more pricey than others. Star of Honolulu offers an excellent Pacific Star sunset buffet and show cruise. It's not cheap, but it includes a Pacific Rim dinner buffet and a Polynesian show. Plus, there are four floors of walk-around decks and a 60-foot high observation deck on board.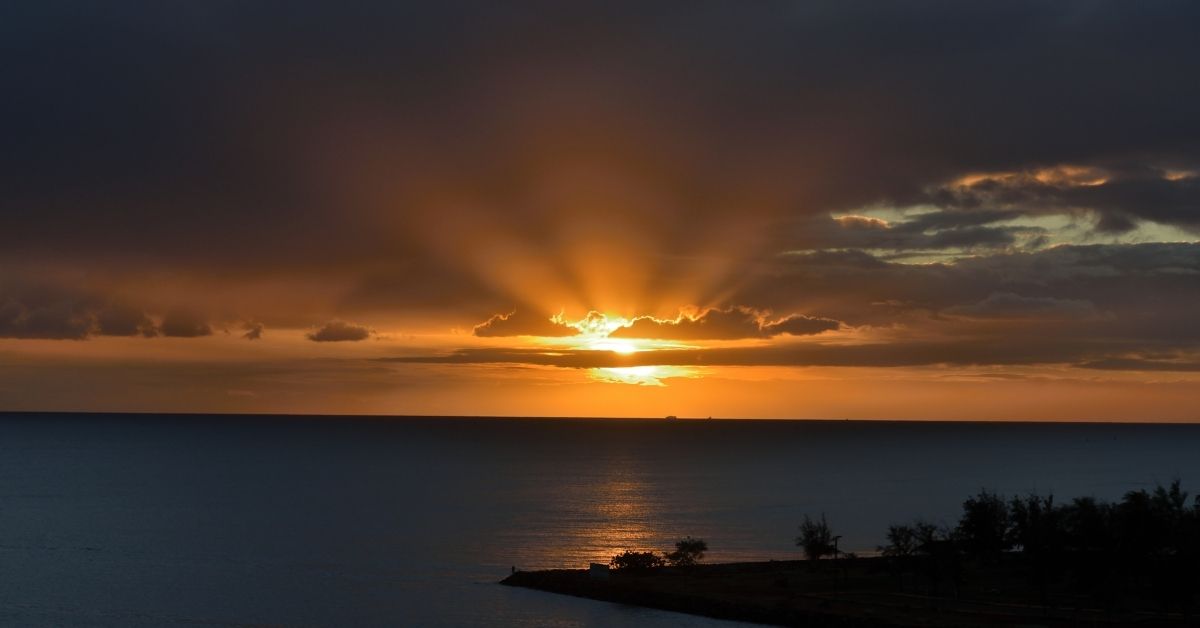 4. Watch the Free Fireworks Show Every Friday
---
Want to connect with fellow long-term travelers? Join our exclusive Facebook group and take part in the conversation.
---
PSSST. Your travel medical insurance can now cover COVID-19! If you grab SafetyWing's Nomad Insurance, it'll be covered just like other illnesses. I've been using it since 2019 and I can assure you it's the perfect solution for nomads like you and me.
Every Friday night, the Hilton on Waikiki beach hosts a fireworks show on the beach. This has been a tradition since 1988 and is not only free for hotel guests but all of Oahu's visitors and residents. It starts around 7:45 pm and lasts for up to 10 minutes. Find a spot anywhere along Waikiki beach or in one of the beachfront bars to watch the sky light up with a tropical cocktail in hand. Alternatively, you could book a cruise to enjoy the fireworks from the boat.
5. Sip on a Mai Tai (or Two) at a Trendy Cocktail Bar
Ensure you drink your fair share of tropical cocktails in Hawaii by taking advantage of the happy hours that most of the top bars here offer. One of our favorite cocktail bars in Honolulu is the Mai Tai bar at the top of Ala Moana mall. This sizable open-air venue has live music, exquisite cuisine, and fun yet relaxed vibes along with a daily happy hour.
Other excellent bars in Honolulu include Lewers Lounge, Bar Leather Apron, and Bevy. Finally, we can't mention cocktails without talking about Duke's! Duke's takes cocktails to another level by handcrafting unique concoctions you won't find anywhere else. This beachfront cocktail bar and restaurant in Waikiki has not one but two Happy Hours. If you miss the one from 3 pm to 6 pm, no worries as there is another at 9 pm until close.
6. Take the Twilight Tour at Honolulu Zoo
Honolulu Zoo is one of Oahu's top attractions, which means it can get super busy during the day with families. If you're keen to see the zoo but want to avoid the crowds and heat, book on to the two-hour evening walking tour that takes place every Friday and Saturday night. Visiting in the evening offers a unique perspective of the animals. You'll see some of them prepare to sleep, and you'll watch the nocturnal ones wake up.
Tours aren't the only evening activity that the zoo organizes. They also put on stargazing events every Friday night. Here, you can look through the zoo's impressive telescopes and learn about astronomy while enjoying some refreshments. Visiting the zoo is one of the most unexpected but coolest things to do in Honolulu at night.
7. Go on a Ghost Tour
If you're after unique things to do in Honolulu at night, going on a ghost tour is one. Hawaii has its fair share of haunted and supernatural history. Lots of companies offer experiences to learn about the myths and legends of Hawaii. Mysteries of Hawaii is one company that offers different walking tours four days a week. These include the urban legends and ghost tour, ghosts of old Honolulu tour, and Waikiki night marchers ghost tour.
8. Taste Local Delicacies at a Food Festival
Honolulu hosts regular food festivals, including the monthly Eat the Street festival, taking place on the last Friday of every month. If you happen to be in town when this is on, do not miss it. The food festival features 40 vendors offering a vast array of cuisines and live music performances. Eat the Street is a lively street party and one of the best things to do in Honolulu at night.
Final Thoughts
There are many quirky and fun things to do in Honolulu at night. These eight things to do in Honolulu at night will keep you entertained for your whole vacation and provide you with many memorable moments to cherish forever.