75 Inspiring Family Travel Quotes
Looking for inspirational family travel quotes? Whether you're creating a travel video, searching for beautiful captions for family trips or simply looking for ideas – you're in the right place.
We created a list featuring the best family travel quotes so that you can dream of traveling and remember the precious moments with your loved ones.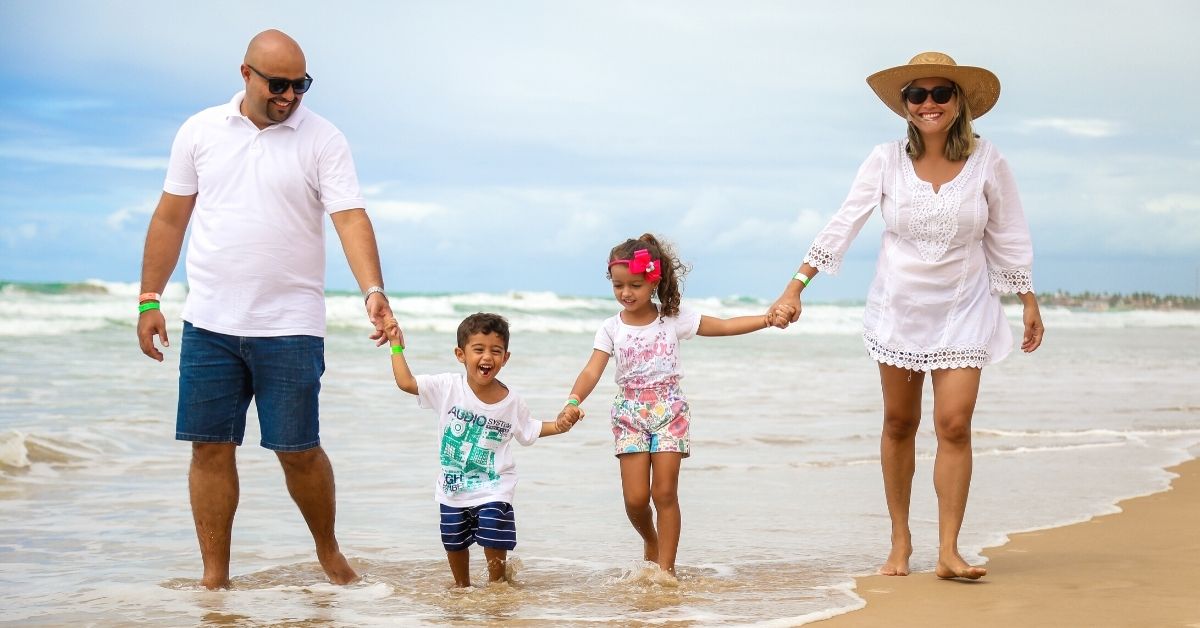 How To Use And Display Family Holiday Quotes
Family trip quotes can be used and displayed everywhere. Here are some examples of ways you can use them:
Instagram or image caption

Video caption

Home decoration

Mobile background

Tattoo

Sticker

Journal

Diary

Planner
Many travelers and adventurous families love to display inspiring quotes in frames, doormats, pillows, or blankets. That said, you can find plenty of inspiring ideas on websites like Etsy.
Best Family Travel Quotes
---
Want to connect with fellow long-term travelers? Join our exclusive Facebook group and take part in the conversation.
---
PSSST. Your travel medical insurance can now cover COVID-19! If you grab SafetyWing's Nomad Insurance, it'll be covered just like other illnesses. I've been using it since 2019 and I can assure you it's the perfect solution for nomads like you and me.
Without further ado, let's take a look at the most inspiring and beautiful quotes about family trips.
Traveling in the company of those we love is home in motion. –

Leigh Hunt

Everyday we make deposits in the memory banks of our children. – Charles R Swindoll
In the end, kids won't remember that fancy toy you bought them, they will remember the time you spent with them. – Kevin Heath
"What's your favourite place?" "I don't have a favourite place, I have my favourite people. And, whenever I'm with my favourite people, it becomes my favorite place". – Nivaz Ahemad
Happiness only real when shared. – Jon Krakauer
And that's the wonderful thing about family travel. It provides you with experiences that will remain locked forever in the scar tissue of your mind. – Dave Berry
Two of the greatest gifts we can give our children are roots and wings. – Hodding Carter
Home is people not a place. – Robin Hobb
It's never too early to begin exploring the world. – Unknown
Take vacations. Go as many places as you can. You can always make more money. You can't always make memories. – Unknown

Not all classrooms have 4 walls. –

Unknown

In fairy tales it's always the children who have the fine adventures –

Audrey Niffenegger

The greatest legacy we can leave our children is happy memories. –

Og Mandino

Travel, in the younger sort, is a part of education; in the elder, a part of experience. –

Francis Bacon

It doesn't matter where you're going, it's who you have beside you. –

Unknown

A road trip is a way for the whole family to spend time together and annoy each other in interesting new places. –

Tom Lichtenheld

Happiness is planning a trip to somewhere new with someone you love. –

Unknown

We were together. I forgot the rest. –

Walt Whitman

Having kids is a reason to travel, never a reason to stop. –

Anon

Traveling is good for the soul, but traveling with family is good for the heart. –

Unknown

Deciding not to travel with kids because they won't remember, is like not reading them books because they won't remember the stories you read them. –

Anon

Away is a place where it's not about the money you spend. It's about the moments you share. –

Unknown

A family that travels together, stays together. –

Unknown

Traveling without family is like drinking decaf coffee. –

Unknown

Never get so busy making a living that you forget to make a life. –

Dolly Parton

Don't just tell your children about the world. Show them. –

Unknown

Let's go on a trip, somewhere far away, with nothing but good people and happy thoughts. –

Unknown

Children have always travelled, and because they are young and bright and full of contradictions, they haven't always restricted their travel to the possible. Children follow the foxes, and open the wardrobes, and peek beneath the bridge. Children climb the walls and fall down the wells and run the razor's edge of possibility until sometimes, just sometimes, the possible surrenders and shows them the way to go home. –

Seanan McGuire

Fill your life with adventures, not things. Have stories to tell, not stuff to show. –

Unknown

In America, there are two classes of travel: first-class and with children. –

Robert Benchley

If you want to go far, go together. If you want to go fast, go alone. –

African Proverb

There are no perfect parents and there are no perfect children, but there are plenty of perfect moments along the way. –

Dave Willis

Actually, the best gift you could have given her was a lifetime of adventures. –

Lewis Carroll

A journey is best measured in friends, rather than miles. –

Tim Cahill

We didn't realise we were making memories, we just knew we were having fun. –

Winnie The Pooh

Kid, you'll move mountains –

Dr. Seuss

The best education does not happen at a desk, but rather engaged in everyday living- hands on, exploring, in active relationship with life. –

Vince Gowmon

When you travel with children, you are giving them something that can never be taken away…. Experience, exposure, and a way of life. –

Pamela T. Chandler

Kids don't remember their best day of television. –

Unknown

May your adventures bring you closer together, even as they take you far away from home. –

Trenton Lee Stewart

Travel is like an endless university. You never stop learning. –

Harvey Lloyd

Nature is a tool to get children to experience not just the world, but themselves. –

Stephen Moss

What child has not travelled by spinning the globe –

Anon

Oh, the places you'll go. –

Dr Seuss

The best education I have ever received was through travel. –

Lisa Ling

There are no seven wonders of the world in the eyes of a child. There are seven million. –

Walt Streightiff

Wherever you go becomes a part of you somehow. –

Anita Desai

The best education you will ever get is traveling. Nothing teaches you more than exploring the world and accumulating experiences. –

Mark Paterson

The greatest tragedy of the family is the unlived lives of the parents. –

Carl Jung

People forget the years and remember moments –

Ann Beattie

Let curiosity lead the way. –

Unknown

As soon as I saw you, I knew an adventure was about to happen. –

A. A. Milne

Then I realized adventures are the best way to learn. –

Unknown

Travel is not a reward for working, it's education for living. –

Anthony Bourdain

Of all the paths you take in life, make sure a few of them are dirt. –

John Muir

The world is a book, and those who do not travel read only one page. –

Augustine Of Hippo

Blessed are the curious for they shall have adventures. –

Lovelle Drachman

Any day spent with you is my favorite day. –

A.A Milne

Of all the books in the world, the best stories are found between the pages of a passport. –

Unknown

With age, comes wisdom, with travel, comes understanding –

Sandra Lake

Let's find some beautiful places to get lost together. –

Unknown

Our journey isn't perfect but it's ours. I'll stick with you till the end. –

Anon

We have nothing to lose and a world to see. –

Unknown

I would like to travel the world with you twice. Once to see the world. Twice to see the way you see the world. –

Unknown

Never go on road trips with anyone that you do not love. –

Ernest Hemingway

Good company in a journey makes the way seem shorter. –

Izaak Walton

Let your feet wander, your eyes marvel, and your soul ignite. –

Unknown

The purpose of life is to live it, to taste experience to the utmost, to reach out eagerly and without fear for newer and richer experience. –

Eleanor Roosevelt

Through travel our children are learning that different is good, adventures are exciting, and that they don't have to go along with everyone else 'just because'. –

Unknown

Experience, travel – these are as education in themselves. –

Euripides

Don't tell me how educated you are, tell me how much you have traveled. –

Mohammed

It is our job to prepare our children for the road, and not prepare the road for our children. –

Sushil Jain

We know that travel is essential to a complete education. Traveling abroad teaches understanding of other people, cultures and communities, and these types of experiences offer young people a greater ability to be successful in today's global society. –

Michael Palmer

The best gifts in the world are not in the material objects one can buy from the store, but in the memories we make with the people we love. –

Amanda Boyarshinov

Memories are like antiques. The older they are, the more valuable they become. –

Marinela Reka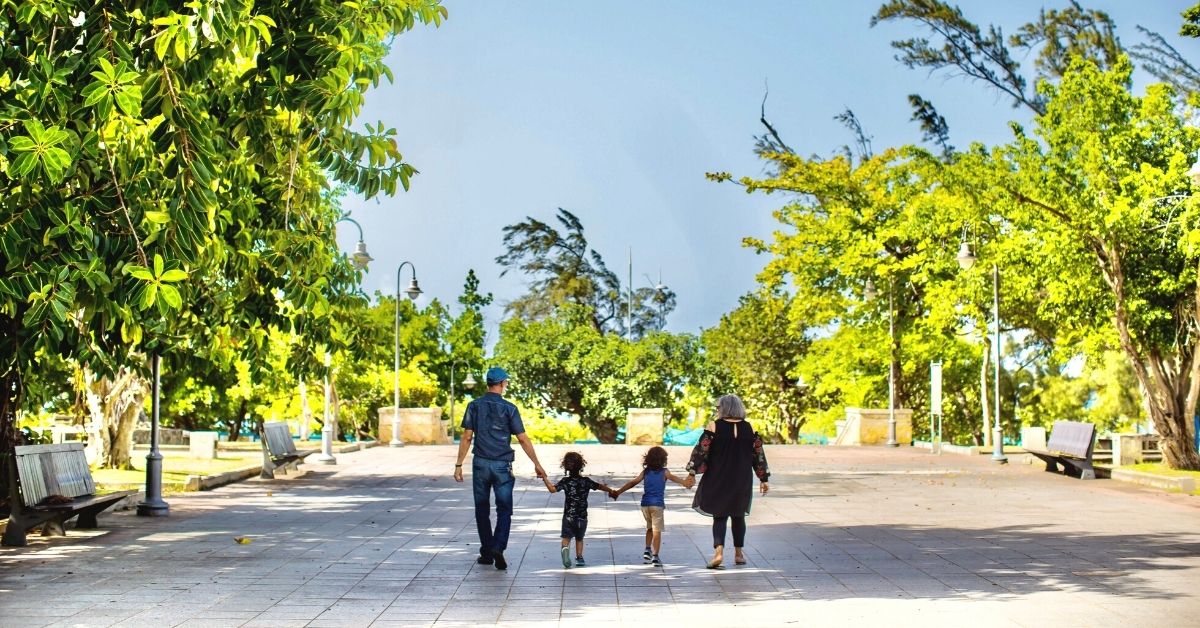 Final Thoughts On Family Vacation Quotes
We hope our list of beautiful family holiday quotes triggers your need for adventures with your loved ones.
Not exactly what you were looking for? Take a look at this list of the best eat, pray, love quotes or this list of funny travel quotes for more inspiration.