Looking for inspiration and funny travel quotes? If you just need to laugh or a funny Instagram travel caption, you'll get plenty of ideas here.
Make sure to bookmark this page so you can come back to this list easily. Without further ado, let's take a look at the best funny travel quotes.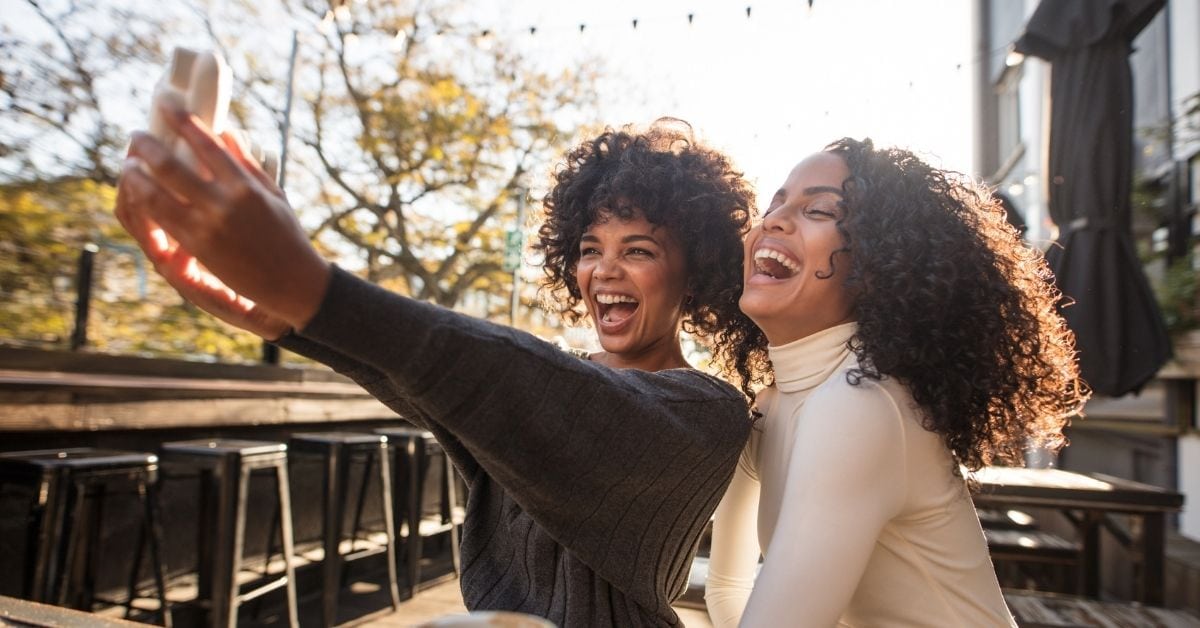 ---
Want to connect with fellow long-term travelers? Join our exclusive Facebook group and take part in the conversation.
---
PSSST. Your travel medical insurance can now cover COVID-19! If you grab SafetyWing's Nomad Insurance, it'll be covered just like other illnesses. I've been using it since 2019 and I can assure you it's the perfect solution for nomads like you and me.
I travel a lot. I hate having my life disrupted by routine.

You can't buy happiness, but you can buy a plane ticket, and that's kind of the same thing.

I googled my symptoms. It turns out I just need a vacation.

Not all those who wander are lost. They are just looking for a good coffee.

I thought I wanted a career. It turns out I just want a paycheck to buy plane tickets.

I need a six-month vacation twice a year.

I wish travel therapy was covered by my health insurance.

It's bad manners to keep a vacation waiting.

Physically I'm here. Mentally I'm in a pool in Bali ordering my third mojito.

When traveling with someone, take large doses of patience and tolerance with your morning coffee.

TIP: You won't get the holiday blues if you just keep booking holidays.

I'm stuck somewhere between "I need to save" and "you only live once."

Do you ever stress about money and then accidentally book another flight?

A journey is like marriage. A sure way to be wrong is to think you control it.

The worst thing about being a tourist is having other tourists recognize you as a tourist.

I have found out that there isn't a surer way to determine whether you like people or hate them than to travel with them.

If you had to choose between true love or traveling the world, which country would you visit first?

People travel to faraway places to watch, in fascination, the kind of people they ignore at home.

Have you ever stopped to think, maybe travel is addicted to me?

Good things come to those who book flights.

I followed my heart, and it led me to the airport.

When you're trying to save money for a house but end up with a one-way ticket to some tropical island.

Education is important. But travel is importante!

When preparing to travel, lay out all your clothes and all your money. Then take half the clothes and twice the money.

I love my job, but only when I'm on vacation!

If at some point you don't ask yourself, "What have I gotten myself into?" then you're not doing it right.

Go to work. Open computer. Scroll the internet for plane tickets for six hours. Close the computer. Go home.

Did you ever notice that the first piece of luggage on the carousel never belongs to anyone?

I want someone who looks at me the way I look at a travel magazine.

You've never felt true fear until your passport isn't where you think you left it.

There should be sympathy cards for having to go back to work after vacation.

My favorite childhood memory is my parents paying for my holidays.

Me: "I want to travel more," the bank account: "Like, to the park?"

Work tip: Stand up. Stretch. Take a walk. Go to the airport. Get on a plane. Never return.

Should I book another flight to go abroad? Brain: no. Wallet: no. Mom: no. Dog: no. Universe: no… I think I'm gonna book the flight.

Life is short. Call in sick and book that last-minute flight.

Ironing boards are surfboards that gave up their dreams and got a boring job. Don't be an ironing board.

Packs 2 hours before leaving for a trip. Unpacks 3 months after coming home.

I wish I had never gone traveling. Said no one ever.

Airports: the only place where drinking at 8 AM is socially acceptable.

Everyone should believe in something. I believe I should be on the beach drinking Margaritas.

Tripophobia (n.) The fear of not having any travel trips currently booked.

Birds literally just eat, travel, and shit on things they don't like. I don't know about you, but that's the lifestyle I'm striving for.

You know it's time for a vacation when you start looking like the person on your driving license.

Forget champagne and caviar – Taste the world instead!

That moment when boarding is complete and the seat next to you is empty.

All my friends are having babies, and I'm like: "What country am I going to next?"

By 35, if I'm not engaged or already starting a family, I declare myself the aunt who's always traveling & comes to family events tipsy.

A passport holder sounds like a great idea until you get to the airport and have to remove it 4 billion times.

Airplane travel is nature's way of making you look like your passport photo.

Someone asked me if I was stranded on a desert island, what book would I bring… How to build a boat.

I love those days when my only decision is window or aisle.

Isn't it amazing how much stuff we get done the day before vacation?

My mom watches a special type of news program that only reports on horrible incidents happening in places I'm about to visit.

The closer you are to nature, the further you are from idiots.

Girls don't wait for the prince anymore; they pack and travel the world.

Sometimes the road less traveled is less traveled for a reason.

Travitude (n.) when you start to feel grumpy and sassy cause you haven't been traveling.

If traveling was free, BYE!

I need a vacation so long that I forget all my passwords!

I'm a travel addict on the road to recovery. Just kidding, I'm headed to the airport.

If anyone is Christmas shopping for me, I wear a size 7-day Caribbean cruise.

A plane ticket is the answer, who cares what the question is.

I want to live in a world where searching for plane tickets burns calories.

You can't make everyone happy. You're not a plane ticket.

Time is precious; waste it wisely.

Of all the paths you take in life, make sure a few of them are sandy.

Yeah, working is great. But have you tried traveling?

I would totally give up travel, but I'm not a quitter.

We don't stop traveling because we grow old; we grow old because we stop traveling.
Final Thoughts
This list of funny travel quotes should give you all the inspiration you need to create travel content or funny Instagram captions.