7 Best Travel Planner Apps For Planning Your Next Trip
Nowadays, there is an app for everything. However, some apps are more useful than others. For travelers, a travel planner app is an invaluable tool to have on your phone. Whether you're new to the travel life or are a seasoned traveler, you'll find that using travel apps to plan trips makes your next trip totally stress-free.
These intelligent apps for vacation planning include nifty features such as curated itineraries, offline maps, and tailored suggestions.
With that being said, you may feel overwhelmed searching for a travel planner app in your app store. There are certainly a lot of options, so how do you determine which is the best app for trip planning?
We've tried out many travel itinerary apps for our own trip planning. Here is our list of the seven best travel planner apps available on both iOS and Android devices.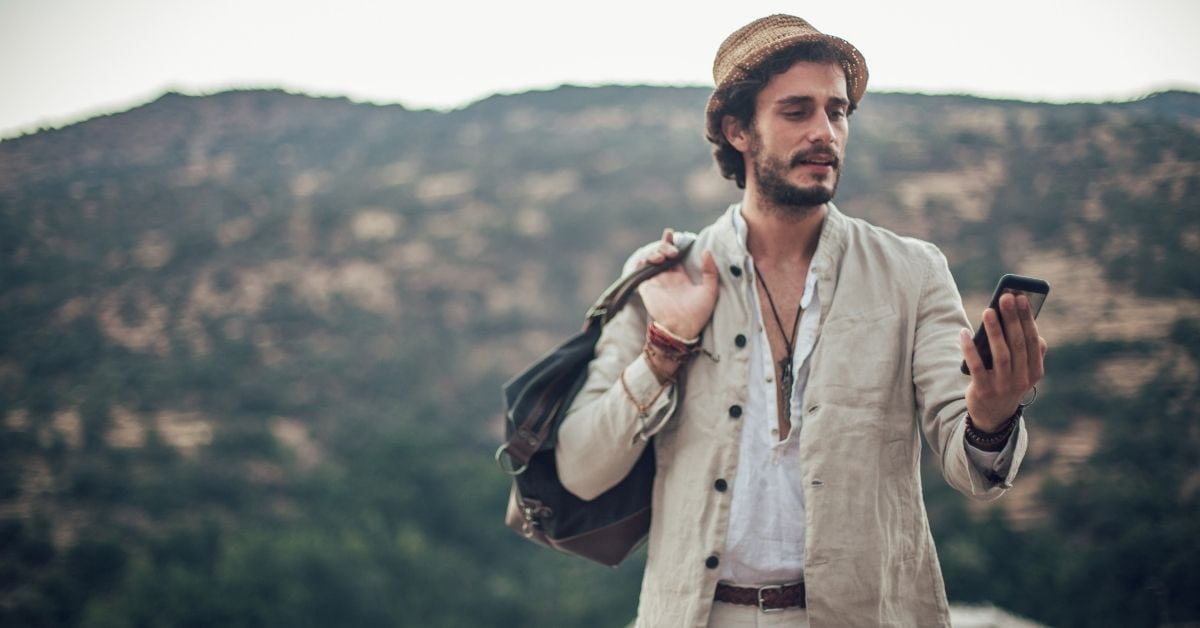 1. TripIt (iOS | Android)
TripIt is one of the best vacation planner apps and is a popular choice among backpackers and those with multiple trips booked. This is because it works like a personal travel assistant by curating all of your reservations, booking confirmations, and flight tickets into a simple and easy-to-understand itinerary.
All you need to do is forward all confirmation emails relating to your upcoming trip to the app's email address. The clever system will then create a master itinerary for each of your travels for free!
The app will also sync with your calendar, automatically entering your flights and reservations into your schedule. What's more, you can use the app offline, so when you're without an internet connection, you'll still be able to access your itinerary.
The free version of this app has all of the fantastic features above. It already makes one of the top apps for travel itinerary creation; however, you can upgrade to TripIt Pro for $49 a year for extra goodies. The advanced features include real-time flight alerts and an alternative flight finder should your original ones be disrupted.
2. Roadtrippers (iOS | Android)
If you prefer to travel by road rather than air, you'll love the Roadtrippers app. As the name suggests, this app is tailored towards planning cross-country road trips. It works by following your journey as you drive and offering you suggestions to create the road trip of a lifetime.
Roadtrippers doesn't just give you recommendations for where to eat and fill up your gas; this app goes one step further. This road travel companion will let you and your travel buddies know about a whole array of exciting things around you as well as the best camping spots nearby. It's also great at giving 'off the beaten track' ideas that you may never have come across otherwise.
The one downfall of this app is that it only works in a few countries. Currently, you can use it in the USA, Australia, and New Zealand. While it can't help you when you're backpacking around Europe, you could well find this to be the best app for planning your next epic US road trip.
3. TripAdvisor (iOS | Android)
TripAdvisor is a well-known travel website, but you may not be familiar with everything their app can do. The TripAdvisor travel planner app is the ultimate tool for planning trips. It gives you trusted recommendations on all elements of your trip; where to stay, what to do, places to eat, and sights to see. You can save places that spark your interest, see your saves on a map, and share them with your travel companions.
Trip Advisor's all-in-one capabilities make the app one of the best travel planners in 2021. Once you find restaurants you'd like to visit, you can book a table directly from the app. You can also compare prices on hotels and flights to find the best deals.
Another thing we love about the TripAdvisor app is its sharing aspect. As well as leaving reviews and sharing your experiences to help others, you can follow experts in the industry for travel advice. If that's not enough, this app works worldwide, covering a staggering 8 million destinations. Wherever you're planning to visit, this app could easily become your favorite and best vacation planner.
4. Rome2rio (iOS | Android)
Although trip planning is fun, figuring out all the logistics involved in getting from A to B is not so great. Thankfully, the Rome2rio app will help you out with this, making your travel planning less of a headache.
---
Want to connect with fellow long-term travelers? Join our exclusive Facebook group and take part in the conversation.
---
PSSST. Your travel medical insurance can now cover COVID-19! If you grab SafetyWing's Nomad Insurance, it'll be covered just like other illnesses. I've been using it since 2019 and I can assure you it's the perfect solution for nomads like you and me.
The app will help you compare all possible modes of transport. This is great for backpackers looking for the cheapest routes and savvy tourists who want to maximize their travel budget. It will also show you your complete journey from door to door. Therefore, you'll never worry about arriving at an unfamiliar airport or bus station with no idea how to get to your hostel.
Once you've searched for your route, the app will show you all available transport options, including the duration of each and the approximate cost.
However, one downfall is that you can't book your flights or tickets directly through the app. Even so, this transport search engine works almost everywhere, including the most remote locations. So, if you're backpacking off the beaten track, this will be one of the most useful and best travel planner apps for you.
5. Sygic (iOS | Android)
Sygic is another popular app for vacation planning, helping you make the most of your trip and not miss out on the must-see attractions. This expansive app contains information on over 20 million travel destinations. As well as all the famous sights, you'll find the best parks, restaurants, bars, beaches, and more in the area.
You can check the opening hours of each place, browse through photos, and watch 360-degree videos that will give you a taste of what it feels like to be there.
Sygic also has a pro version that offers offline apps. At the cost of just $10, upgrading to premium is totally worth it. As you'll know, it's not always easy to find a WIFI connection while you're walking around the streets trying to find the next stop on your itinerary.
Another benefit of upgrading to the Sygic Pro is the advanced day-to-day itinerary planner. This gives you estimated travel times and walking distances between all your stops, helping you plan your day down to a tee.
6. Kayak (iOS | Android)
Kayak is an all-in-one travel search engine for planning and booking trips. As one of the best travel planner apps, it searches hundreds of reputable travel sites to show you the best deals for your destination. This includes flights, hotels, cruises, and even rental cars.
If you're unsure of where you'd like to go on your next vacation, Kayak will help you decide. By entering your budget, the app will recommend various destinations worldwide. The app's technology works quickly, saving you time when it comes to planning and booking travel. You cannot book directly on the app. However, when you find a deal you like, the app will transfer you to the company's website to book.
Another pro of this app is how user-friendly it is. The way this app organizes information is fantastic, making everything clear and easy to understand. Other nifty features of this app are airport terminal maps, price alerts, and the most advanced one, the ability to measure your luggage by using your phone's camera.
7. TripHobo (iOS | Android)
TripHobo is another one of the top travel itinerary apps available for both iOS and Android. TripHobo will create your ideal trip from start to finish. Simply enter your destination, preferences, and budget, and the app will develop you a dream travel itinerary.
You'll have tailored hotel recommendations, restaurant suggestions, and a list of things to do based on your interests all at your fingertips.
The app also gives maps and detailed routes to each place, helping you to navigate a new city or town with ease. Other highlights include offline maps for when you're out of data and the ability to view different users' itineraries for inspiration.
The app is not just great for planning a vacation. It can also create a detailed day-to-day itinerary for a multi-country trip. Therefore, if you're backpacking through Europe, you'll find this to be one of the best travel planners that fit into your pocket. Another pro is that the app features information for destinations all over the globe.
Final Thoughts
Apps for vacation planning are revolutionary tools for all kinds of travelers. Perhaps you want help with finding flights, need assistance to piece together an itinerary, or are looking for inspiration for your next backpacking trip.
Regardless of your needs, one of these seven best travel planner apps will help you out.