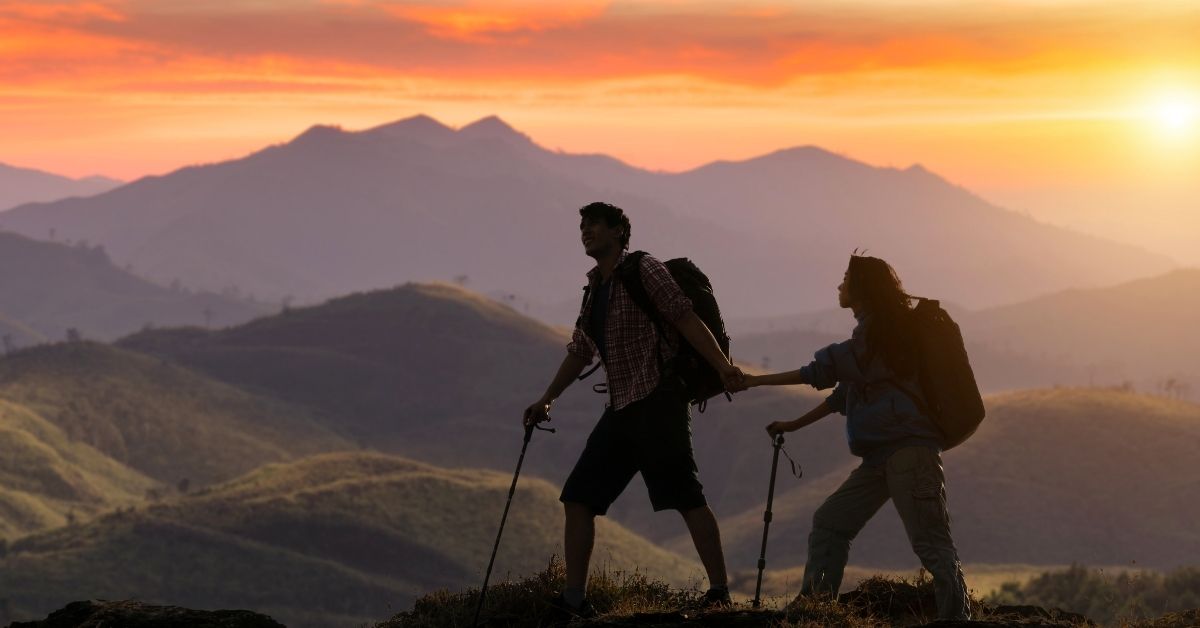 As travel slowly but surely starts to pick back up again, will the trends for travel be the same as they were pre-pandemic? Here are the 6 top trends for travel this year.
1. Familiar places
As people are cautiously booking summer holidays this year, it seems the element of surprise is not what the general public is looking for. People are more inclined to book old favorites, safe in the knowledge that they will enjoy their holiday, than risk visiting a new place and not being impressed. Only 32% of people surveyed said they wanted to visit a new country, which was down from 45% the previous year. Favorite destinations seem to be Spain, France, the USA, Italy, and Greece.
2. Bucket list experiences
On the other end of the scale, you've got the adventurers eager to make up for lost time. Once in a lifetime vacations have seen an increase in bookings, with an increase in interest for experiences such as the Northern Lights, Everest base camp, Mount Kilimanjaro, and the Inca trail. These trips are most common among 18-24-year-olds.
3. Country getaways
Been longing for some open space after being stuck inside for a year? Country getaways are seeing an uptick in interest, with more people embracing the great outdoors. 25% of people plan to go on a countryside break, whether it's in a hotel or camping. Lakes and mountains especially have seen a lot more interest for this year. Is it because it's easier to socially distance outside? Or is it just an eagerness for some fresh air? Who knows, but country getaways are hot this year.
4. Cruising
Cruising is extremely up in the air at the minute, with some cruise lines having resumed already, and some not even thinking of resuming their cruises before next year, but that hasn't stopped the excitement around them. Cruising is especially popular for those 65 and over. It's not just open sea cruising either, 31% of people thinking of a cruise are looking at river cruises.
5. Holiday packages
Travelers are now 20% more likely to book their vacation through a dedicated travel agent than they were pre-pandemic. These types of vacations offer security for cautious travelers as they can often be refunded if they're not able to go ahead, or at the very least re-scheduled free of charge. Other reasons people are booking this way are for the up-to-date advice from travel professionals, and the knowledge they will be looked after if something goes wrong.
6. Sustainability
Finally, something good to come from the pandemic. If Covid-19 has taught us anything, it's how important our environment is, which is why as travel restarts there is a much greater focus on sustainable travel and responsible tourism. 10 years ago, only 19% of people would choose one company over another for their environmental track record. Fast forward to 2020 and that number has jumped up to 38%. There's also been an increase in concern for the local community, and 62% of people want to be sure their vacation supports the local people and economy.