5 Reasons Why New Zealand Should Be Your Next Holiday Destination
Tucked away in the furthest corner of the world, New Zealand is one of the most popular tourist destinations in the world. This country is well-known for its unique and beautiful attraction sites. From parks to natural lakes, unique wildlife, and fun activities, there's something for everyone. Also, accessing this country is quite easy, provided you have a valid New Zealand visa.
In this post, we'll highlight five compelling reasons why New Zealand should be your next holiday destination. Let's dive right in!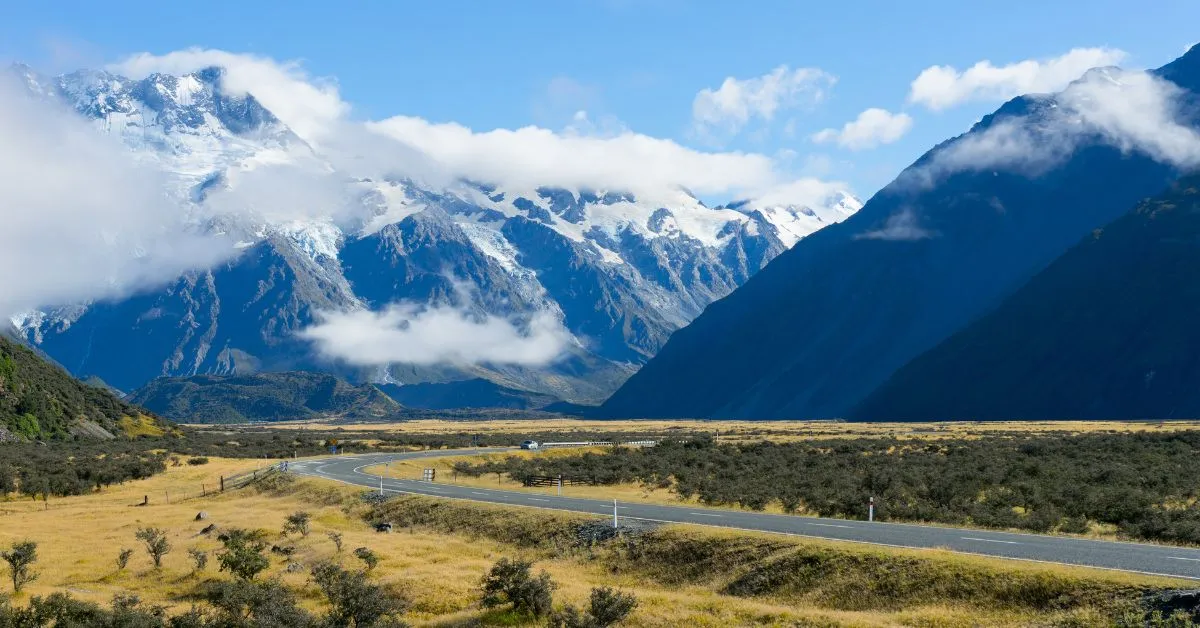 1. Beautiful Culture
New Zealand is one of the few countries worldwide that has strived to preserve its culture. The country's indigenous people, the Maori, have played an integral part in brightening the country's traditional culture scene.
If you want to fully experience the New Zealand Maori culture, consider visiting Rotorua since it's where many Maori people live. While here, participate in the community's cultural activities and learn their songs. Also, ensure you ask them important questions so you learn their way of life.
Enhance your experience by visiting Tamaki Mori village, south of Rotorua. Here you'll find a restored traditional town that lies in a historic 200-year-old native Tawa Forest. You'll get an opportunity to learn what life was like for communities in the past.
2. Breathtaking Scenery
If you're looking for a holiday destination with beautiful scenery, look no further than New Zealand. From the breathtaking Snowy Mountains to the gorgeous shoreline and snow-covered mountains, there's always something new to explore.
Another thing that beautifies this country's scenery is the lakes. One good example is Blue Lake in Nelson Lakes National Park, which has the clearest water in the world. Its blue-violet and green hues contrast beautifully with the rough mountain peaks surrounding it, offering a beautiful view.
Other sceneries you'll enjoy viewing include volcanoes, fjords, hot springs, and lovely rolling green pastures.
3. Wide Range Of Fun Activities
New Zealand is a perfect holiday destination for visitors who want to engage in various outdoor activities. This country is well-known for offering the best skydiving excursions. Some of the best places to skydive in New Zealand include the Bay of Island, Abel Tasman, and Fox Glacier.
You can go river rafting if you like having fun in the water. The country features one of the best rapids in the world, allowing you to have the fun of your life. Also, the rapids range from grade one to five, catering to people of all ages. This makes it a perfect holiday activity for families with children.
4. It's Home To Famous Vineyards
New Zealand is well-known for its large vineyards producing some of the world's best whites. If you're a wine lover, visit Otago, which is located on the South Island. This region is famous for its pinot. While still on the South Island, you can take a road trip to Marlborough and taste its Sauvignon Blanc. Another good place to visit is Hawkes Bay which produces the best Syrah and Chardonnay.
These vineyards normally have long biking trails, making them even more attractive. So, you can enjoy cycling as you sip the best win.
5. Mouthwatering Cuisine
Food can determine whether or not you'll enjoy your vacation. New Zealand is a famous food hub in the world. This country is known for its unique burgers, which are famous among local and international travelers.
Another famous dish in the country is the Hangi. This local specialty is made from slow-cooked meat and vegetables in an underground oven. Additionally, New Zealand is known for its seafood, particularly the crayfish.
You can find these dishes in the numerous eateries dotted across the country. Alternatively, you can try some of the meals prepared by the locals when you visit the remote areas.
Final Thoughts
To sum up, New Zealand is a wonderful place to go for a vacation because it has lots of great things to offer. The Maori people help keep their culture alive, giving you a chance to learn about their traditions and history. The beautiful scenery, like calm lakes and big mountains, makes a perfect backdrop for exciting adventures.
You can do many fun outdoor activities there, like skydiving and rafting in rivers, which everyone can enjoy. And don't forget the famous vineyards that make really good wines, along with tasty local food like Hangi. Going on a vacation to New Zealand will give you many amazing experiences to remember for a long time.