5 Nifty Ways to Make Money While Traveling the World 
Are you the kind of person who is always on the move or loves to travel? Living your life out of a suitcase comes with its own challenges and outcomes. Apart from adjusting to different climatic conditions and dealing with jet lags, one may also get anxious about their bank balance. After all, the cash flow needs to be streamlined to give you that peace of mind.
Here are a few tips on how to make more bucks as you travel and look for different ways and means to create multiple streams of money and diversify your sources of income.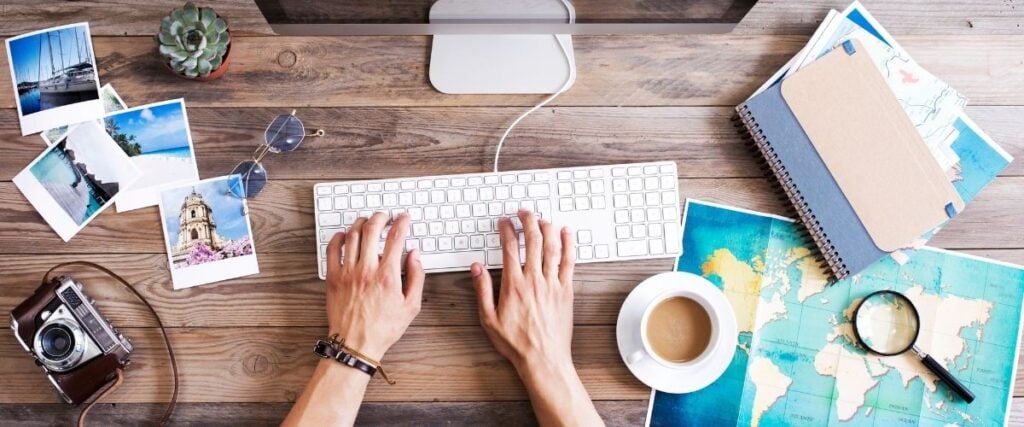 Sell Your Creativity
You can always invest in a good camera and take professional-level photos and videos while you travel. You can document your travel anyway, and you will be pleasantly surprised with the results. However, just bear in mind that even if you have the latest iPhone, you can get amazing results only with a good quality camera.
Trade forex
Download a trading app that helps and educates you on developing a successful trading strategy and enjoy long-term success in forex trading. The advantage of using a reliable trading system is that it will cover several aspects and take care of your trading even when you sleep. Metatrader 4 app is one good example that can help you pave your path through forex to quick riches and make sensible decisions.
Work in hotels and hostels
Make good use of your free time and enquire if there is a temporary job in your hotel or hostel or wherever you are staying. There are many hotels and resorts that are looking for part-time staff for housekeeping, at reception, or in the kitchen. You can always work in exchange for free accommodation and food, and this is a great way to make and save money when traveling.
Take advantage of your writing skills
---
Want to connect with fellow long-term travelers? Join our Facebook group and the conversation.
---
PSSST. SafetyWing finally covers COVID. I've been using their Nomad Insurance since 2019. It's the perfect solution for nomads like me. Don't leave without your travel insurance.
---
You could write in your free time for your blog or start an Ebook. This is a simple and great way to make money as a traveler, and you could always write about different topics and something you know very well based on your interests and experience. There are plenty of websites and firms looking for quality content and need good writers and are willing to pay.
Deliver packages
If you can spare some time from your itinerary and have some space in your car, you can always carry some packages from one spot to another and charge for the services. You wouldn't believe how many people would like to have you as their delivery guy and get their stuff delivered. You can make good money based on the delivery and the distance and the number of packages, of course!
Teach English abroad
There is no denying that English is seen as the most cosmopolitan and widely used language of the world. In fact, it is the official language of several countries and is spoken by millions of people. So, if you are in a country where there is a higher demand for English teachers, you can always work part-time as an English teacher, provided you meet their eligibility. You can make a significant amount of money, and it is one of the easiest ways to work while you travel.
Look for seasonal jobs
Browse for seasonal work, depending on where you're at the moment. You could enjoy a stable source of income for a couple of weeks or months, and some great options include fruit picking, working at local farms, be a ski instructor or work as a summer camp counselor. The good part is that these jobs also provide you with free food and lodging, and thus you can end up making and saving more money during your travel.
Get a working holiday visa
There are many countries that encourage their tourists to work and offer working holiday visas. This is a great option to earn money, enjoy a new adventure, and experience a new culture. You can live in a foreign country and work a nonprofessional job, based on your nationality and the program. Participating countries look at the visa as a way of promoting cultural awareness and encourage longer tourism.