5 Long-Haul Destinations Worth Visiting This Year
After the last 18 months, many of us are itching to go on vacation. The idea of jet-setting somewhere far, far away is more appealing than ever before. If you love travelling and want to explore other parts of the world, here are some of the best long-haul destinations that are perfect for the solo traveler, families, and couples.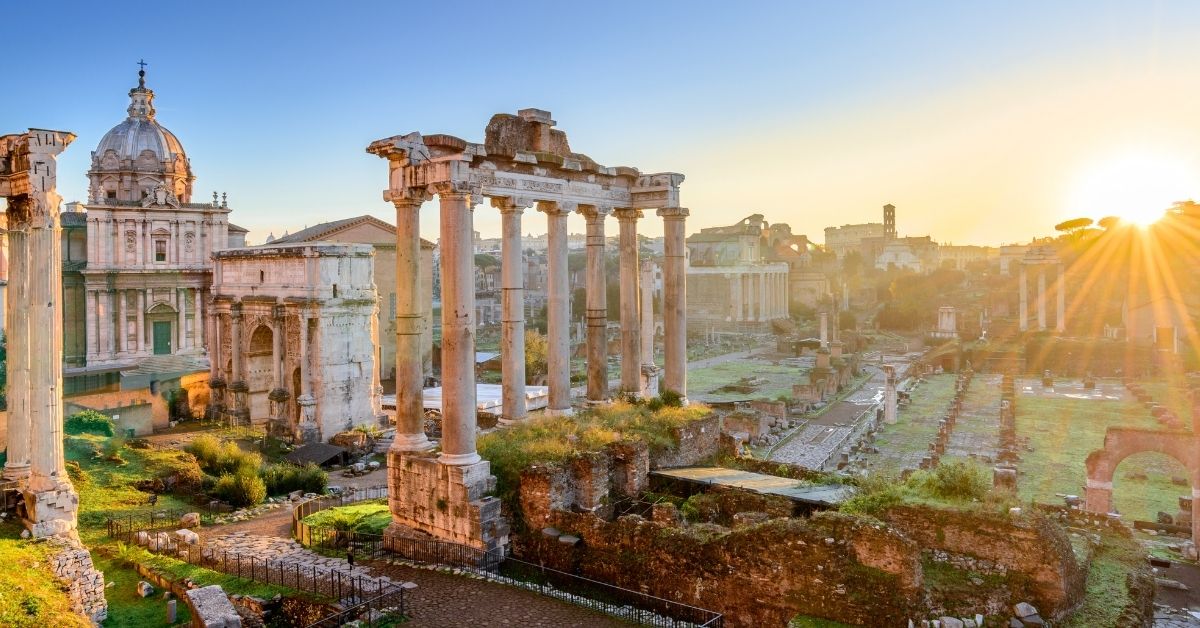 Rome
Rome is regarded as the most popular destination with tourists in Italy. So much so, over nine million international tourists descend on the city every year, ranking it as one of the most visited spots in Europe. If you're a lover of history, tasty cuisine, and fascinating street art, you'll love Rome. Rome is filled with exciting attractions and excursions that will interest people of all age ranges. For travellers attracted to a leisurely pace of life and small-town charm, Rome is a must-visit destination this year.
Paris
Many people refer to Paris as the 'City of Love' (and for good reason too). When arriving in Paris, you won't be able to escape the romantic atmosphere the city exudes. If you're looking for a long-haul city break with your partner, Paris has you covered. Paris is home to some of the most famous landmarks in the world, such as the Eiffel Tower, as well as amazing food, plenty of shopping opportunities and impressive art galleries. If you're heading to the city in the summer, there is an array of parks and gardens you can check out which can offer a much-needed escape from the hustle and bustle of the city.
Istanbul
---
Want to connect with fellow long-term travelers? Join our exclusive Facebook group and take part in the conversation.
---
PSSST. Your travel medical insurance can now cover COVID-19! If you grab SafetyWing's Nomad Insurance, it'll be covered just like other illnesses. I've been using it since 2019 and I can assure you it's the perfect solution for nomads like you and me.
Istanbul is home to a range of historical sites dotted across the city, glorious food, and a diverse culture. For those who want to learn more about the city, Istanbul has over 2500 years of history to learn about. What makes Istanbul stand out from other long-haul destinations is that it offers a combination of two continents: Europe and Asia. This means you can cross the waters that divide the continents on a cruise tour if you wish.
Barcelona
Barcelona offers some of the most scenic architecture in the world, with works by Jean Nouvel and Gaudi attracting millions of tourists every year. If you love all things sand and sea, Barcelona is home to numerous beaches, including Mar Bella, Llevant, and Somorrostro. When landing in Barcelona, you can check out ancient churches that dominate the city, and tuck into tasty homemade grub and dishes that are sure to get your taste buds tingling. There is lots of exciting nightlife to immerse yourself in during your time in Barcelona too, whether you enjoy relaxing at the bars, dining at restaurants, or dancing the night away. Then, when you head back to your hotel for the night, you can continue the fun with a quick gamble on your phone with Ruby Fortune Casino.
Athens
Athens is a city that is steeped in history and culture. Wherever you are in the city, there are ancient ruins and fascinating museums which let you dive into what makes Athens so popular with tourists and locals. Athens enjoys a Mediterranean climate too, so if you're from the coldest depths of Canada, you can enjoy the sunshine and warmer temperatures as you navigate through your Greek adventure.
Whether you're after a backpacking trip of a lifetime, a city break with your partner, or a family vacation to somewhere hot, make sure you keep up to date with COVID-19 travel restrictions to ensure you have the green light to travel long-haul.