5 Great Reasons to Move to Another Country
I've been living abroad for several years now – in a bunch of different countries. If you're thinking of moving to another country or if you wish to experience something new, you'll love this post. Below, you'll find the best reasons to move to another country including some advantages and tips.
Without further ado, let's take a look at the reasons to move to another country and what you can expect abroad.
By the end of this post, you should find plenty of good ways to leave your country if you've been wondering "How can I move abroad".
Relocating to a Different Country for a Job
One of the main reasons why people move to another country is for work. Whether it's to go on a working holiday visa or simply accept a promotion overseas, it's a great way to get started.
Knowing that you'll have a job to go to when you move to a different country will help you feel safe. It can allow you to live abroad for a while or even permanently.
Although, it can be hard to apply for a job abroad. You may need to go through a long interview process. It could be easier if you have a special skill that is hard to find.
If you wish to do a working holiday visa, you could take a look at the options in Australia, New Zealand, Canada, etc. These programs usually allow you to stay 1 or 2 years and it's relatively easy to find a job there especially if you speak English.
You can learn more about the working holiday visa in Australia here.
Relocating to a Different Country to Study
Another popular way to move abroad is by studying overseas. Whether it's only for one semester or for a few years, it's an excellent way to learn more about another culture, while being a student.
Many European students can do a semester abroad via Erasmus. When I was living in Bali, I also met many students doing their internships there.
Not only does it look good on a resume, but allows you to experience life outside your comfort zone, learn a new language, and make friends abroad.
Another alternative to consider is to study a language abroad or even a sport. For example, Thailand offers long-term visas for those who want to learn the Thai language or Muay Thai.
Relocating to a Different Country for Retirement
Many people decide to move abroad once they are retired. It can be easy to find destinations with special visas for those who want to buy a property abroad or simply retire there.
There's no surprise that many people opt for sunny destinations as retirement destinations. Think of the Carribeans, Thailand, and Portugal.
Relocating to a Different Country for a Better Life
---
Want to connect with fellow long-term travelers? Join our Facebook group and the conversation.
---
PSSST. SafetyWing finally covers COVID. I've been using their Nomad Insurance since 2019. It's the perfect solution for nomads like me. Don't leave without your travel insurance.
---
If you're in search of a better life, it can be a great reason to move to a different country. This is why many people decide to work remotely or become digital nomads so they can have more freedom and decide where to live whenever they want.
Some people will relocate to find a place with a lower cost of living, with better weather conditions, or simply to escape a life they don't enjoy. Moving abroad is the best way to get a fresh start.
This is the reason why I moved abroad in the first place. I was after a better life, new experiences, and new challenges. I first moved to Australia, and then, I became a digital nomad.
Relocating to a Different Country for a Relationship
The final reason to move abroad is for love. When you fall in love with a foreigner, you may do everything you can so you can stay together. By relocating, you could get a residency abroad so you can be closer to your partner.
Many people do not enjoy being in a long-distance relationship, so when possible, moving abroad to be together is an excellent alternative.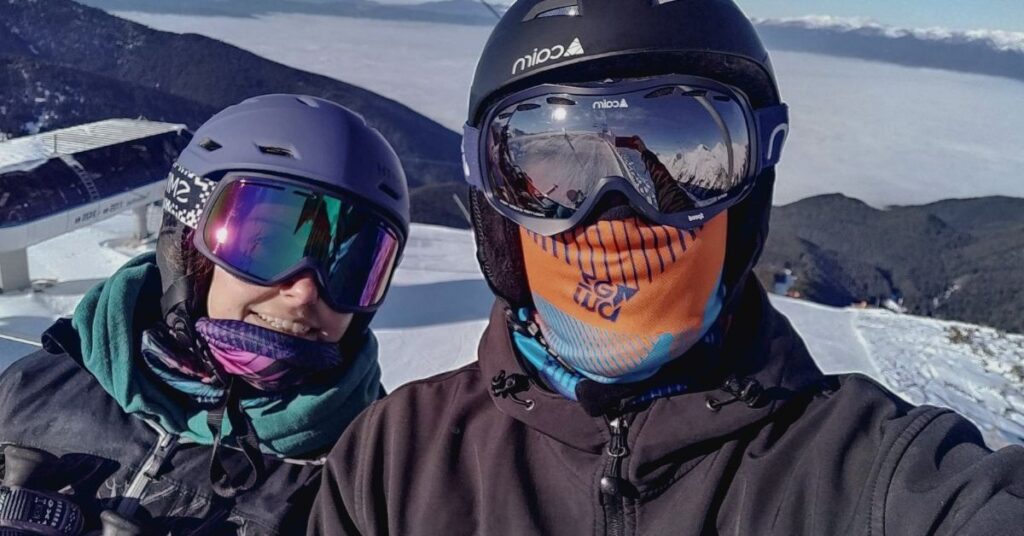 Final Thoughts
In the end, if you really want to move abroad and you're not really sure where to start, these reasons can help you figure out a way to live in another country. On A Broken Backpack, you'll find plenty of guides to learn how to move to Vietnam, Bulgaria, and more.
---
BEFORE YOU GO
☑ Book your flight: If your flight isn't booked yet – check out the flights on Skyscanner or via Google Flights. My top saving tip is flexibility. If you're flexible, you should be able to find a cheaper flight.
☑ Book your accommodation: I always use Airbnb and Booking.com. If you'd rather stay in a hostel, you should take a look at the options on Hostelworld. If you click on the Airbnb link and you don't have an account yet – you'll get a $30 discount on your first booking.
☑ Protect your cute face: Oh, you may want to protect your cute face with travel medical insurance. I would suggest SafetyWing as they offer the best rates, especially for long-term travelers. Otherwise, you can also take a look at World Nomads.
☑ Pack the essentials: You can consult this list when it's time to pack your bag! Do not leave without a universal charger, a power bank and your passport!
☑ Do you need a visa? If you aren't sure if you need a visa, it would be a smart idea to take a quick look before you go. You can use iVisa – it's super useful and easy to use.
Disclaimer: This post may include affiliate links. If you click one of them, we may receive a cute commission at no extra cost to you. Thank you.