5 Best Backpacking Chairs For Your Outdoor Adventures
A good backpacking chair should be an indispensable part of your travel gear. At the end of the day, it's so important to be able to sit in comfort as you discuss your adventures and enjoy some wonderful games around the campfire!
But there are lots of different models to choose from and it's not always easy to find the best backpacking chair for your needs.
That's where this guide will help – I've listed the important things you need to look for when choosing the best backpacking stool or lightweight chair for hiking.
I've also shared my recommendations for the top 5 camping chairs that are easy to pack and comfortable to use.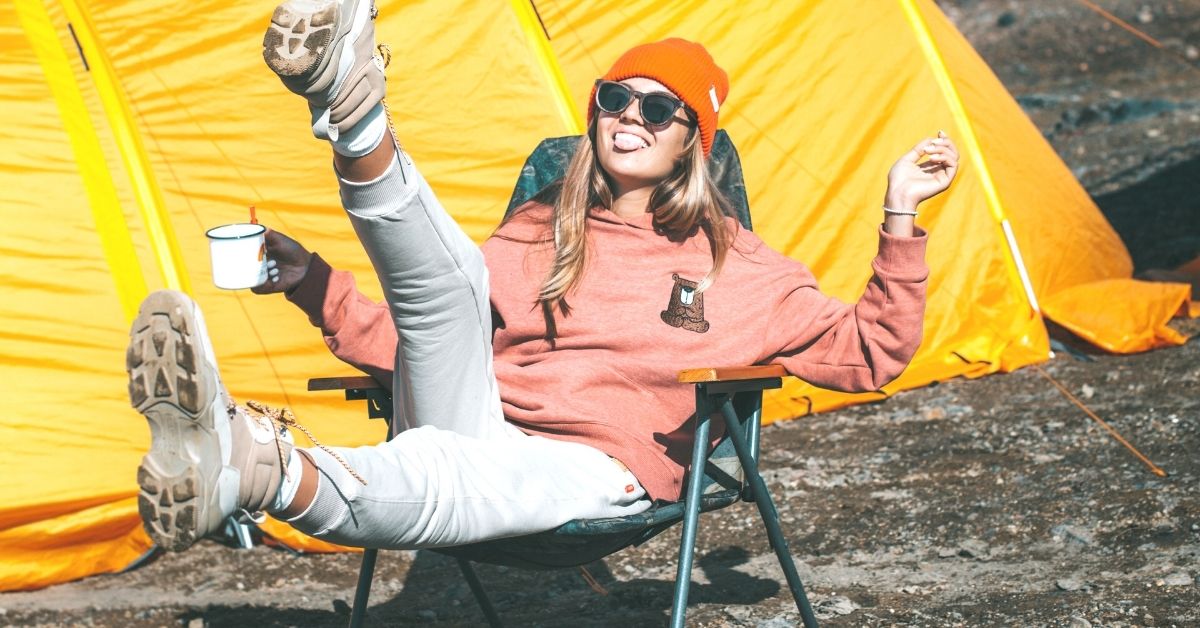 What To Look For When Buying A Backpacking Chair
Above all else, a backpacking chair needs to be easy to carry with you on hiking trips. No matter how comfortable it is when set up, if it is heavy to carry and so bulky it takes up loads of space in your gear, it just won't be suitable for hiking.
The best backpacking chair will meet two criteria – it will be lightweight (ideally no more than 4 pounds) and will fold up to a small size.
All of the chairs in the guide below are both very compact and include a few of the best ultralight chairs, which only weigh around 2 pounds or so.
Of course, a decent chair will still need to be able to support a reasonable amount of weight, so be sure to check the load capacity of the ones you are interested in.
The chair should have a strong frame that will be durable enough to stand up to rugged outdoor use and with an ideal load capacity of at least 250 pounds.
Practical specifications aside, you will also want your backpacking chair to be as comfortable as possible.
Look for those with deep seat designs, preferably with mesh panels that allow for better ventilation and keep you feeling cool even in the height of summer.
A little extra padding is a nice touch too – indeed, the best backing chair in this guide in terms of comfort has a padded headrest, which makes a difference after a long tiring day.
It is also a bonus if your chair has side pockets, as these can be used to keep smaller items like your phone or keys close to your hand as you relax.
Finally, check to see how the chair is assembled and taken down. You want something that can be set up very quickly, without overly complicated steps to have to go through!
The frames of most backpacking chairs are corded, which means they have a bungee cord running through and fit together in the same way as tent poles.
That being said, one of the examples in the guide below has a push-button system, which is even easier and allows you to get set up in seconds rather than minutes, giving you more time to relax.
YIZI GO Portable Camping Chair
This ultra-lightweight chair for hiking from Yizi Go is an upgrade from their previous model, now 15% lighter than it was before and half an inch higher.
The deep seat fabric feels extra comfortable and gives great back support, with breathable mesh panels at the sides to help you stay cool.
This is such an easy chair to pack, folding down into its storage bag that measures only 14 inches and weighing just 2.1 pounds.
Despite this, it is stronger than many other chairs on the market and can support a load of up to 300 hundred pounds, thanks to its sturdy aircraft-grade aluminum construction.
The seat is strong too, made from engineering-grade 600D polyester fabric with double reinforced V stitch. It is also flexible and – because it is machine-washable – it is extremely easy to clean.
The corded mainframe takes just seconds to set up and you can even buy a sand cover (sold separately) to go with it, which prevents the chair from sinking into soft ground.
A handy pocket on the side of the chair gives you a safe place to stow your phone as you relax.
Cliq Camping Chairs
The best backpacking chair if you are looking for something that will take up the least amount of space in your bag, this model folds to the size of a bottle!
Available in five different colors, it is super simple to assemble – just undo the strap, push the button to pull out the legs, then pull out the arms and take a seat!
Its aircraft-grade aluminum frame is very durable, resistant to scratches and rust. It is sturdy, too, able to safely support up to 300 pounds in weight.
---
Want to connect with fellow long-term travelers? Join our exclusive Facebook group and take part in the conversation.
---
PSSST. Your travel medical insurance can now cover COVID-19! If you grab SafetyWing's Nomad Insurance, it'll be covered just like other illnesses. I've been using it since 2019 and I can assure you it's the perfect solution for nomads like you and me.
The fabric of the chair is twice stitched ripstop ballistic nylon, which is waterproof, tearproof, and designed to last. You can sit comfortably in this chair no matter how uneven the terrain, thanks to the stability provided by the solid rubber feet tips.
It is even possible to lean backward to a certain extent, which can be difficult to do with some camping chairs without toppling over!
When it's time to move on, the simple push-button operation allows you to close the chair quickly so you can pack it away. Best of all, this is a very lightweight chair for hiking, weighing in at just 3.65 pounds.
MARCHWAY Lightweight Folding High Back Camping Chair
If you prefer a few extra little comforts when relaxing at the end of a day on the trail, this may be the best backpacking chair for you!
Unlike other camping chairs, this one has a comfortable backrest, so you can lie back knowing your head will be well supported. Depending on the way you sit, this will either be by the sponge sleeve at the top of the lower sponge pillow.
There are even soft, cushioned areas for resting your arms! It has all the other qualities you need for a good backpacking chair – lightweight and compact, it is very easy to store, folding down to just 17x 6.5 x 5.5, and weighing just 3.7 pounds.
It comes with its own carrying pouch, which you can either place inside your backpack or attach to the exterior to give you more space.
The frame is made of strong aluminum poles connected with shock cords, and assembly only takes around a minute or so.
The chair is very durable, with the wide corners of the fabric reinforced for strength and the frame capable of supporting up to 250 pounds in weight.
MOON LENCE Outdoor Ultralight Portable With Carry Bag
This model may be the best ultralight chair on the market, weighing just 2 pounds but still capable of supporting up to 242 pounds in weight! It is so light that you can pick it up when folded with just one finger!
It is also exceptionally durable, with a seat made from 600D Oxford cloth and a frame made from sturdy aluminum.
The seat is ergonomically designed to be comfortable to sit in, with the breathable mesh helping you keep your cool on even the hottest days.
This lightweight chair for hiking comes with its own handy carrying bag and is very straightforward to assemble, with the legs and frame on bungees.
All you need to do is shake them out so they fall into place, then you can attach the mesh seat. Easy!
There are convenient pockets at the sides to store items like your phone, keys, or even a drink – but if you don't need them, you can stick them down to the sides of the chair with Velcro. This great little chair comes in five different colors.
Sunyear Camping Chair
You can take your pick from seven different colors with this lightweight chair for hiking which – at just 2.29 pounds in weight – is another contender for the title of the best ultralight chair!
It sits low to the ground because it is also incredibly compact, packing down to just 13. 8″ x 4.3″ x 5.1″.
Its frame is made from aircraft-grade 7075 aviation aluminum alloy, which may be one of the lightest aluminum alloys but also one of the strongest.
This chair can support up to 250 pounds in weight. It has oversized rubber covers on the feet which give it stability on uneven terrain and the nylon seat fabric is durable and easy to dry.
One of the best things about this backpacking chair is the level of comfort it provides because the seat is larger than many comparable models and has a unique, reinforced deep seat design.
It is easy to both put up and take down – taking just a minute or two – and there is a handy instructional video if you need any help with assembly.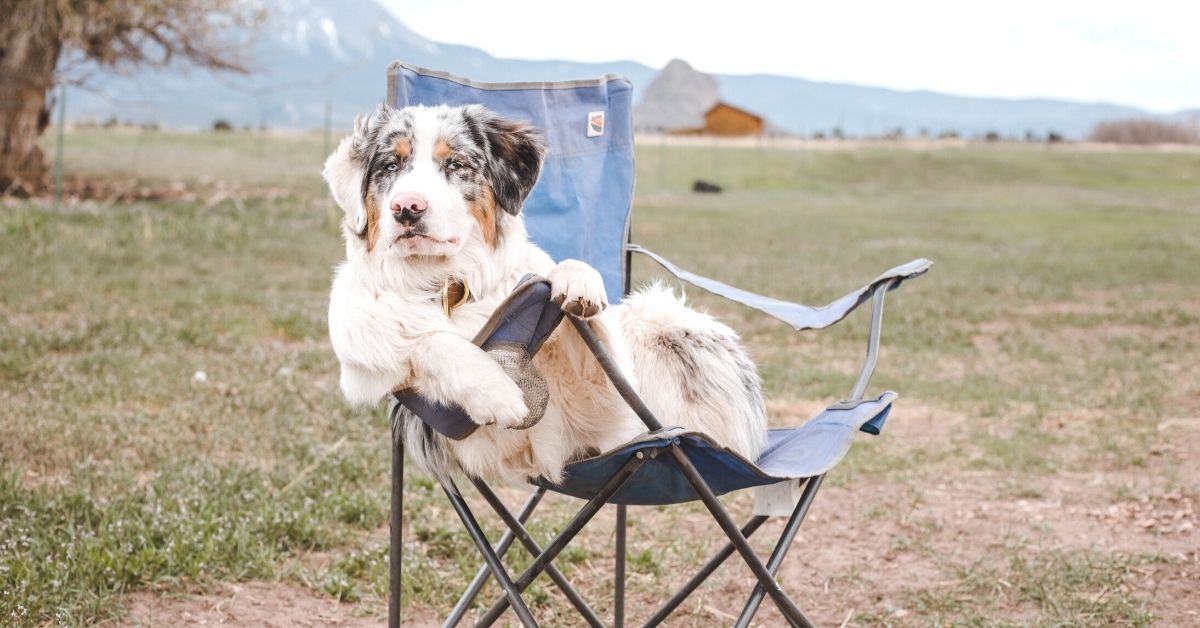 Final Thoughts
As you can see, there are plenty of lightweight and high-quality camping chairs on the market that are a breeze to carry with you on the trail but don't compromise on comfort.
I hope this guide has helped you discover the best backpacking chair for your next adventure.
For more inspiration, check out these amazing quotes about hiking!