30 Best Wild Woman Quotes
Looking for inspirational quotes about being wild and free? We created a list featuring the best wild woman quotes so that we can celebrate free spirits.
Whether you're creating a travel video, searching for inspiring captions for Instagram or simply looking for creative ideas – you're in the right place.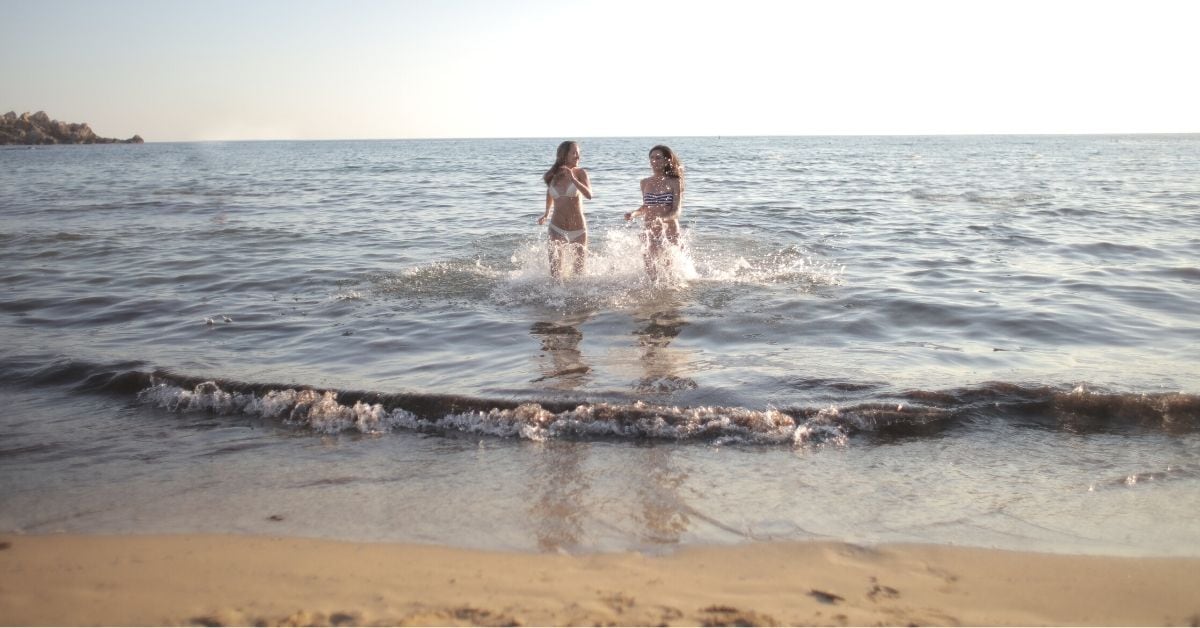 How To Use And Display Wild Woman Quotes
The following quotes about being wild and free can be used and displayed everywhere. Here are some examples of ways you can use them:
Instagram or image caption

Video caption

Home decoration

Mobile background

Tattoo

Sticker

Journal

Diary

Planner
Many adventurers and free spirits love to display inspiring quotes in frames, doormats, pillows or blankets. That said, you can find plenty of inspiring ideas on websites like Etsy.
Best Free Soul Quotes For Wild Women
---
Want to connect with fellow long-term travelers? Join our exclusive Facebook group and take part in the conversation.
---
PSSST. Your travel medical insurance can now cover COVID-19! If you grab SafetyWing's Nomad Insurance, it'll be covered just like other illnesses. I've been using it since 2019 and I can assure you it's the perfect solution for nomads like you and me.
Without further ado, let's take a look at the most inspiring and beautiful wild woman quotes.
You can love her with everything you have and she still wont belong to you. She will run wild with you, beside you with every step but let me tell you something about women who run with wolves, their fierce hearts don't settle between walls and their instinct is stronger than upbringing. Love her wild or leave her there. –

Nikki Rowe

She had a gypsy soul and a warrior spirit. She made no apologies for her wild heart. She left normal and regular to explore the outskirts of magical and extraordinary. And she was glorious. –

Michele Rose Gilman

I was made to be wild, wicked and free, to carve out my own crazy destiny, to find a place in this world where I can be the most authentic version of me. –

Christy Ann Martine

She was like the sun, she knew her place in the world – she would shine again regardless of all the storms and changeable weather. She wouldn't adjust her purpose for things that pass. –

Nikki Rowe

I am awfully greedy; I want everything from life. I want to be a woman and to be a man, to have many friends and to have loneliness, to work much and write good books, to travel and enjoy myself, to be selfish and to be unselfish… You see, it is difficult to get all which I want. And then when I do not succeed I get mad with anger. –

Simone de Beauvoir

I don't want to get to the end of my life and find that I have just lived the length of it. I want to have lived the width of it as well. –

Diane Ackerman

And one day she discovered that she was fierce, and strong, and full of fire, and that not even she could hold herself back because her passion burned brighter than her fears. –

Mark Anthony

She was a gypsy, as soon as you unravelled the many layers to her wild spirit she was on her next quest to discover her magic. She was relentless like that, the woman didn't need nobody but an open road, a pen and a couple of sunsets. –

Nikki Rowe

And at the end of the day, your feet should be dirty, your hair messy and your eyes sparkling. –

Shanti

Blessed are the curious, for they shall have adventures. –

Lovelle Drachman

Wild women are an unexplainable spark of life. They ooze freedom and seek awareness, they belong to nobody but themselves yet give a piece of who they are to everyone they meet. If you have met one, hold on to her, she'll allow you into her chaos but she'll also show you her magic. –

Nikki Rowe

I am not delicate. I am skinny dipping at 2am; I am dancing naked under the full moon and playing in the mud. I am the reverberating echoes of a curse word ricocheting off the steeply sloping mountain you thought I couldn't climb; I am bare skin in the deepest depths of winter; I am the song of courage, and the melody of freedom you long to sing. I am a fearless mother. I am a passionate lover; a devoted friend. I am the healer, the witch, the nurturing of your wounds I am the heat of a wildfire, the rage of a storm. I am strong. Delicate things are pretty – cute, even. But I am not delicate. I am wild, fierce and unpredictable. I am breathtaking. I am beautiful. I am sacred. –

Brooke Hampton

I've lost my wild heart once. Twice. Too many times to count. I've lost her most often when I've forgotten myself, when I've denied my own truths, when I've pushed down the need to create for so long that my heart…she finds better things to do. The funny thing is, that the losing and the finding are interwoven. We must lose our wild hearts from time to time, I believe. We must so that we know why we need them. We must, so that we remember that in order to be found we must go into the wilderness. Sometimes, it is only in the getting lost that we can find our way back home. –

Jeanette LeBlanc

You're under no obligation to be who people think you are. Change, grow, rearrange yourself. Free and beautiful things always bloom and spark with no holding back. –

Charlotte Eriksson

Be a woman of confidence, not cockiness. Know your boundaries, set no limits. Speak your kindness and turn your back to conformed groups. The only way to be a woman of change in this world, is to walk what you talk and set your own soul free first. –

Nikki Rowe

What is a Wanderess? Bound by no boundaries, contained by no countries, tamed by no time, she is the force of nature's course. –

Roman Payne

To be strong does not mean to sprout muscles and flex. It means meeting one's own numinosity without fleeing, actively living with the wild nature in one's own way. It means to be able to learn, to be able to stand what we know. It means to stand and live. –

Clarissa Pinkola Estés

Here's the thing about wildflowers- they take root wherever they are, grow strong through the wind, rain, pain, sunshine, blue skies and starless nights. They dance, even when it seems there is nothing worth dancing for. They bloom with or without you –

Alisha Christensen

A powerful woman is a heat resistant and storm bracing calibre. There is nothing she cannot handle. –

Gift Gugu Mona

Some days I am more wolf than woman, and I am still learning how to stop apologizing for my wild. –

Nikita Gill

She's mad but she's magic. There's no lie in her fire. –

Charles Bukowski

She was a wild one; always stomping on eggshells that everyone else tip-toed on. –

Kaitlin Foster

Promise me one thing, wild child, Never filter your soul to suit a mould. –

Nikki Rowe

Let us dance in the sun wearing flowers in our hair and let us huddle together as darkness takes over. We are at home amidst the birds and the trees for we are children of nature. –

Susan Polis Schutz

She was the type who chased, who danced into your life like a spring storm, and left you battered and quaking in the wake. –

Katherine McIntyre

You might make people uncomfortable, even those you love them most and it will hurt. The masses will likely misunderstand you and as a result they will judge you and even lash out at you and you may have to walk alone sometimes. Your joy, your freedom and your magic will infuriate those who feel trapped in a life they secretly hate. When your truth threatens someone's belief system, they will come at you like a storm and you will have to stand and let them roar all around you. If you're creating change, the people benefiting from the current system will likely try to stop you. Be brave. Stand. Hold space for change. Keep writing. Keep dancing. Keep singing. Keep shining your light on the world. We need your beauty and your truth. We need you- the real you! –

Brooke Hampton

They tried to define her. Some called her perpetually enigmatic. Some said she was f*cking crazy. It didn't matter to her what they called her. She knew she was free. –

Mishi McCoy

She is like magic, completely untouchable. Only those aligned with themselves, know the secret to still feeling her. –

Nikki Rowe

But darling, we weren't given this wild soul just to merely exist. Our mission is to shake up the world, turn it upside down and show our fellow humans the difference between breathing and being alive. –

Soeline

I am not afraid of storms, for I am learning how to sail my ship. –

Louisa May Alcott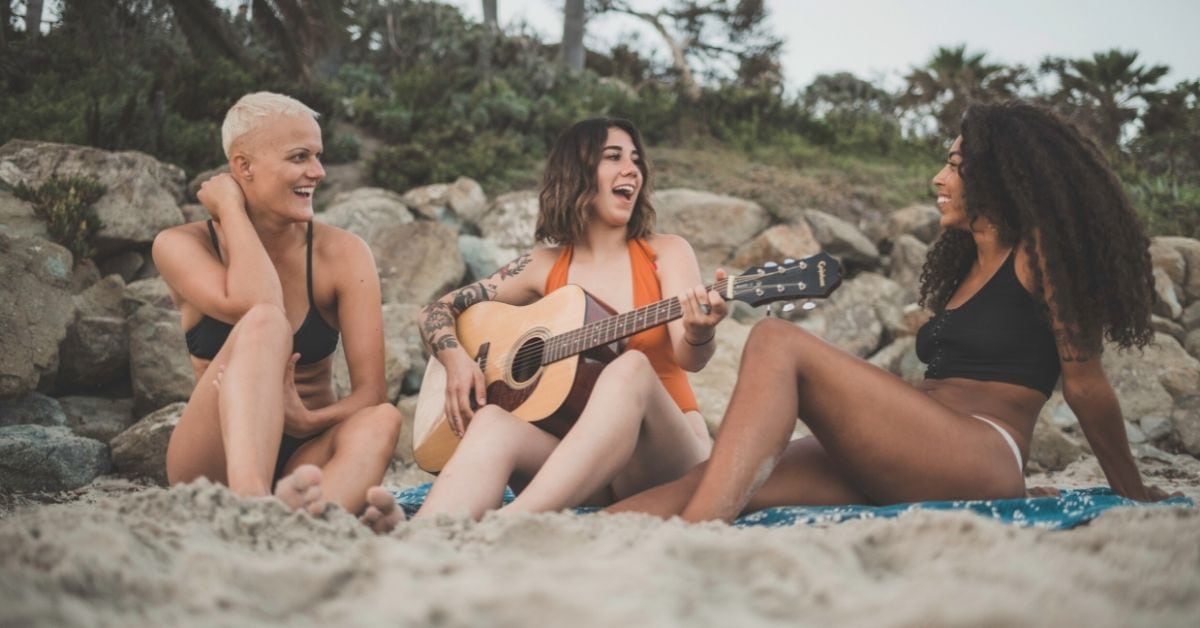 Final Thoughts On Quotes For Wild Women
We hope our list of beautiful wild woman quotes triggers your need for freedom and adventures.
Not exactly what you were looking for? Take a look at our list of Instagram travel captions or eat, pray, love quotes for more inspiration.